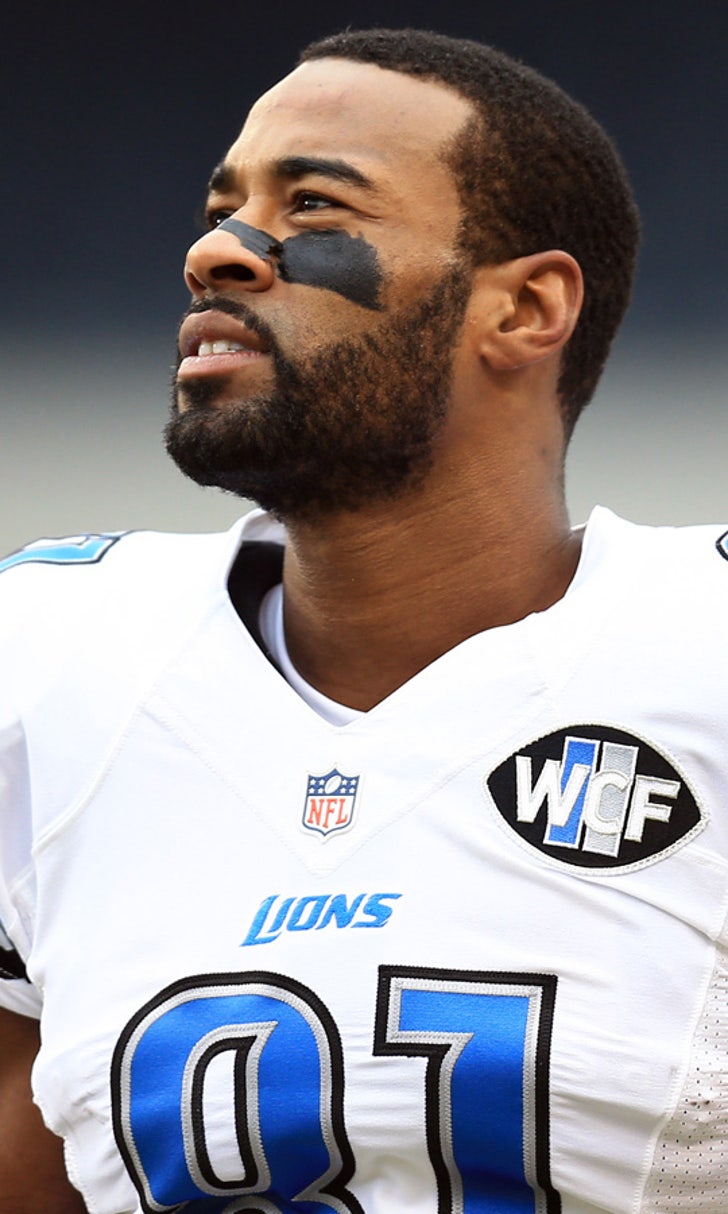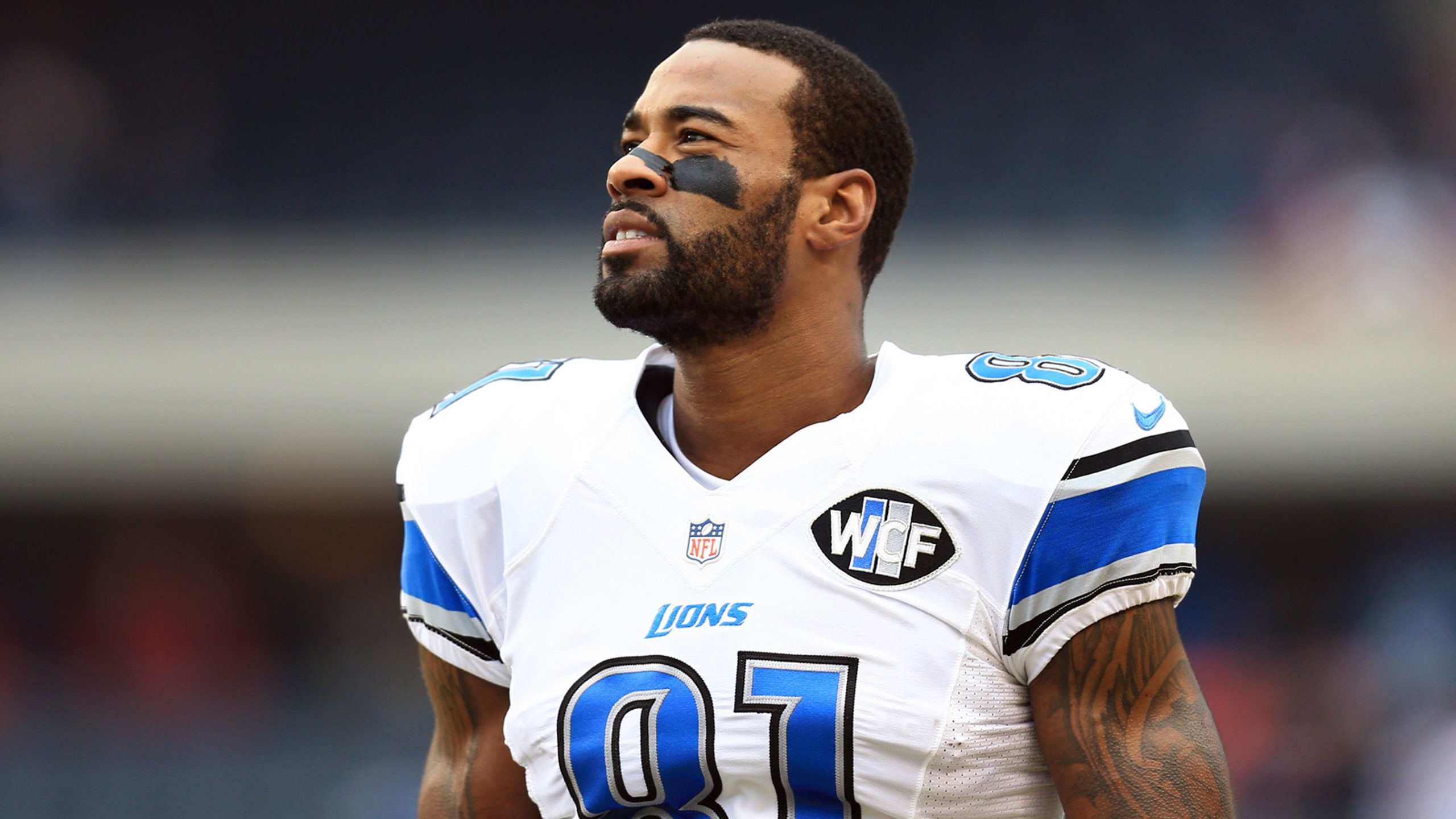 Johnson dismisses notion he's in decline after injury-plagued year
BY foxsports • June 18, 2015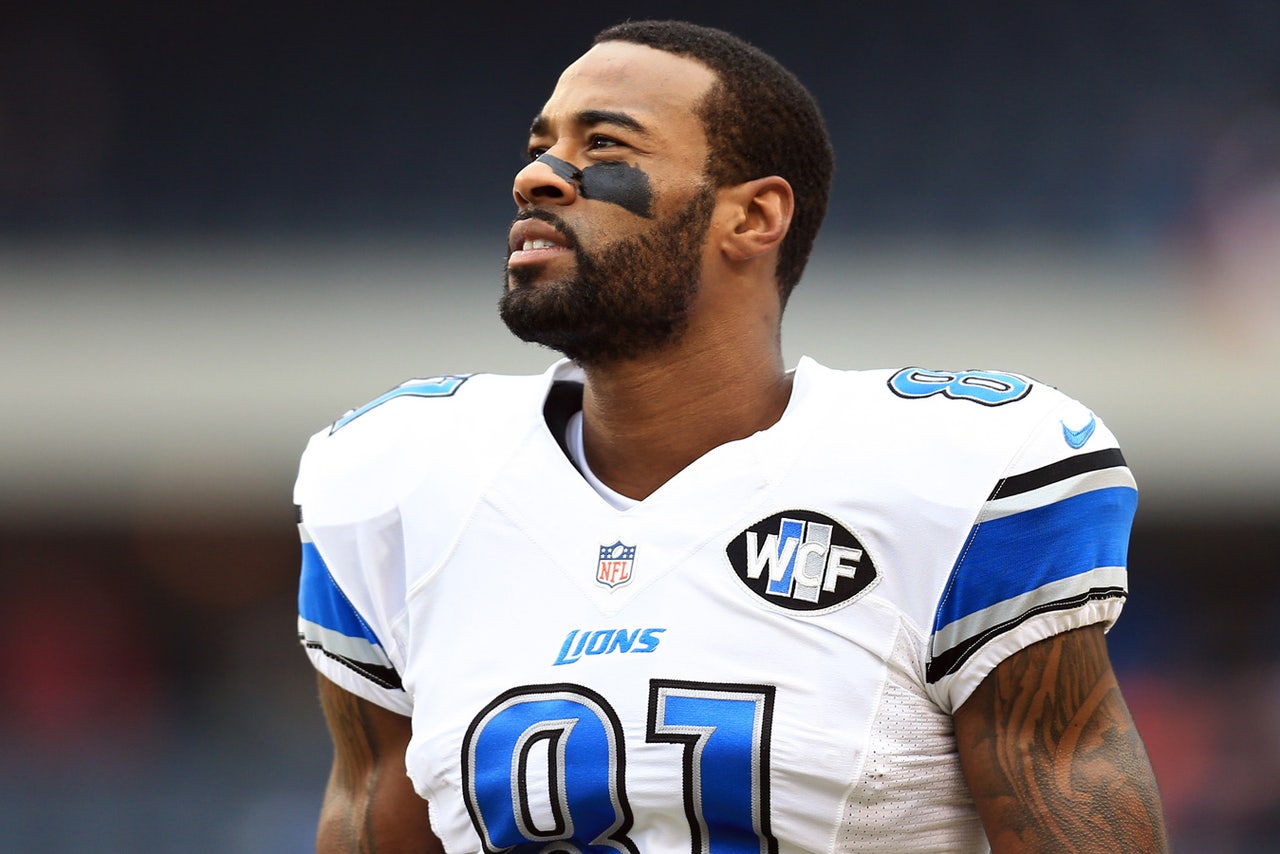 ALLEN PARK, Mich. -- Calvin Johnson dismisses the notion that he's in decline coming off an injury-plagued year as he approaches the age of 30.
His 71 catches for 1,077 yards were the fewest he put up in a season since 2009.
"I'm just playing my game," Johnson said Thursday after the Detroit Lions had completed the final day of their mandatory mini-camp. "Doing what I'm supposed to do. Do what the play tells me to do. That's it.
"What did I miss four, almost five games last year? Still came up with just over 1,000. I still have some production left."
Johnson, who turns 30 in September, actually missed a total of three games, plus most of another one, because of a severe ankle injury in the middle of the season.
For the first time since his rookie year in 2007, Johnson didn't lead his team in receptions and receiving yards.
That honor went to Golden Tate, who finished with 99 catches for 1,331 yards in his first year in Detroit.
"I hope the young kid can put up more," Johnson said of Tate, who is 26 years old. "I'm going to push him."
Two years ago, Johnson set an NFL record for receiving yardage in a season with 1,964 on 122 receptions.
His totals then dropped to 84 catches for 1,492 in 2013, when he was hampered by knee and finger injuries and missed two games.
More injuries and fewer catches have some wondering if we've seen the best of Megatron.
"It's a mindset more than anything," Johnson said of dealing with the injuries. "It's tough but I'm feeling good right now."
The question is how will he be feeling in November and December?
Johnson, who has a reputation for an extraordinary work ethic, said he's not planning to do anything different to prepare for the upcoming season.
"Take care of all the little things and the big things take care of themselves," he said. "Just keep on doing like I've been doing."
A healthy Johnson for a full season could make all the difference for an offense that wasn't nearly as good as advertised last season.
It certainly would make quarterback Matthew Stafford's life a lot easier.
"The guy's a warrior," Stafford said. "He was banged up quite a bit the whole year. As tough as it is on an offense to really be explosive without him, it's just as tough on him. He hates not being out there just about as much as we hate not having him."
The Lions are entering the second year in coordinator Joe Lombardi's offensive system. As a result, Johnson said he's noticed a significant change during offseason practices in the entire unit's comfort level.
"We know the offense way better," he said. "Everybody's a little more comfortable with what we're doing."
As for Stafford, Johnson said, "His comfort level has risen a lot."
The biggest factor in 2015 could come down to the development of an offensive line, which is replacing longtime veterans at left guard (Rob Sims) and center (Dominic Raiola).
If Stafford doesn't have time to throw, he can't get the ball downfield for Johnson to make his magical catches.
Guard Laken Tomlinson, a first-round draft pick this year, and center/guard Travis Swanson, a third-round pick last year, are competing for starting jobs up front.
"I've seen some good things," Johnson said of the O-line makeover. "Even the young guys, they're acting like they're vets out there.
"We don't have time to be coaching up the little things. We're not doing that. When we get to practice, things are running pretty smooth."
For all those reasons, Johnson believes the Lions can match -- or better -- last year's success that included a playoff bid.
"We were 11-5," he said, "and we weren't even as smooth as we wanted to run."
PRAYERS FOR BONAMEGO
Former Lions special-teams coach John Bonamego, now the head coach at Central Michigan, announced on Twitter that he will be undergoing treatment this summer for cancer.
https://twitter.com/CMUCoachBono
"Just told team: Cancer in my left tonsil," Bonamego tweeted. "Caught early; very treatable. It's one more opponent. I WILL beat it. Will be on field for Ok St."
CMU opens the season at home Sept. 3 against Oklahoma State.
Lions coach Jim Caldwell said he had recently spoken with Bonamego about the situation.
"We've been praying for him," Caldwell said.
EXTRA POINT
--- Defensive lineman Jason Jones missed practice again Thursday because of an undisclosed injury.
"He should be back with us in the fall," Caldwell said. "He had a little bit of an injury that he got taken care of. He should be good. He had a couple things taken care of. He'll be ready to go."
---