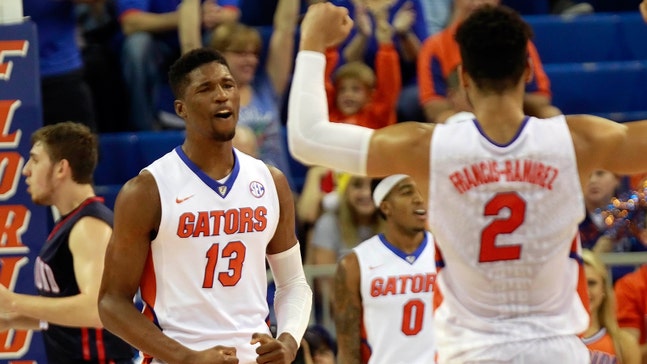 John Egbunu, Devin Robinson lead way, Florida beats Richmond 76-56
Published
Dec. 1, 2015 9:34 p.m. ET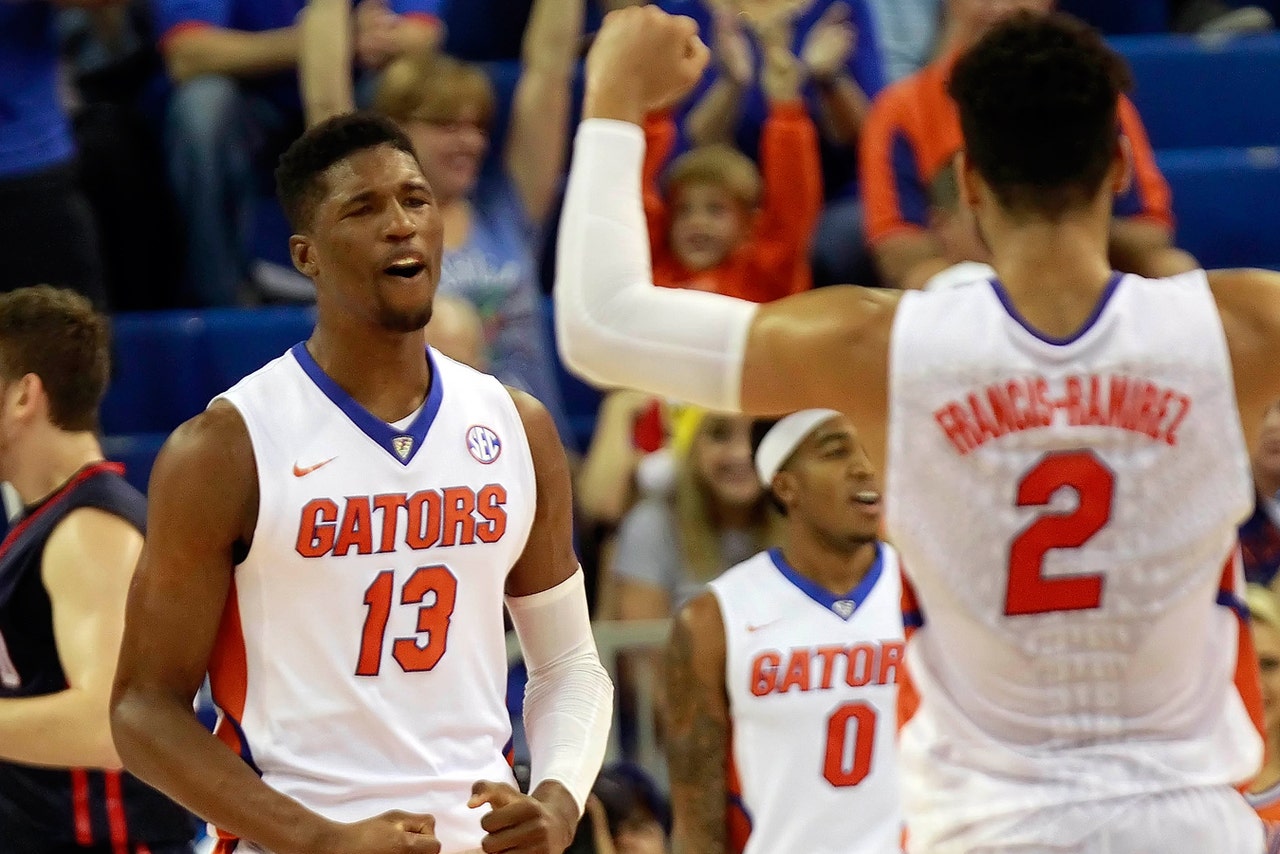 GAINESVILLE, Fla. (AP) -- Dorian Finney-Smith knew it was coming.
As he trudged to the bench with 3 minutes to play, he got an earful from teammates. They razzed him about missing two free throws that would have made Florida's latest victory a little more memorable.
"They were like, `Come on, dog, you had it at the line,'" Finney-Smith said. "It happens."
John Egbunu and Devin Robinson notched double-doubles, Finney-Smith fell just short of joining them as the Gators beat Richmond 76-56 on Tuesday night.
Florida (6-1) dominated on the backboards and in the paint, and it showed in the box score. Egbunu had 17 points and 14 rebounds. Robinson added 12 points and 13 boards.
Finney-Smith had a chance to give the Gators three players with double-doubles for the first time in a decade, but he missed two foul shots with 4:26 remaining and finished with 9 points, 13 rebounds and 7 assists. It would have been the first time since 2005 that Florida accomplished the feat. Corey Brewer, Al Horford and Joakim Noah each notched double-doubles against Jacksonville on Dec. 18, 2005.
Florida settled for having two players with double-doubles for the first time since 2010. Vernon Macklin and Alex Tyus did that against Jacksonville.
"I hadn't been a part of a team like this that's as talented on the glass as we are," Gators coach Mike White said. "We showed signs of that tonight."
The Gators led start to finish in this one. They used an 8-0 run midway through the first half to take a 15-point lead and never looked back. They were up 40-17 at the break.
Even when Richmond sliced into the lead with a 9-0 spurt early in the second half, Florida responded with an 11-0 run that pushed the lead to 26.
Leading scorer Terry Allen led the Spiders (4-3) with 15 points and 8 rebounds, but he missed 16 of 22 shots. Marshall Wood added 12 points and 8 boards. T.J. Cline and ShawnDre' Jones chipped in 11 apiece.
"Terry Allen is a handful and I thought we did a good job on him collectively tonight," White said. "Probably as good a 1-on-1 player offensively as we'll play all year. I can't imagine we'll play much better."
About the only drama in the game was whether Finney-Smith would reach double figures.
Robinson gave the Gators a brief scare in the second half when he twisted his left ankle and fell to the ground. He was helped to the locker room, but returned a few minutes later and went back in the game.
Florida outrebounded Richmond 57-36. The Gators finished with 34 points in the paint and 23 second-chance points.
"They didn't have a lot of bigs, so we just tried to wear them down," Finney-Smith said.
The Spiders came into the game averaging 86 points, but finished with a season-low 56.
"They're such a talented team, such an athletic team," Richmond coach Chris Mooney said. "We didn't shoot the ball very well and give ourselves a chance."
TIP INS
Richmond: Fell to 2-3 all-time against Florida, with all three losses coming in Gainesville. ... Will get $85,000 for the pay-day game. ... Returns home to play four consecutive games.
Florida: Finney-Smith eclipsed 1,000 points for his college career, which includes one season at Virginia Tech and three at Florida. ... It was "Star Wars" night at the O'Connell Center, and school president Ken Fuchs dressed up as Darth Vader for a dance routine in the first half. ... Athletic director Jeremy Foley turned 63 on Tuesday.
TRAVEL WOES
Richmond was coming off a 94-90 win against then-No. 14 Cal on Friday in the Las Vegas Invitational and played then-22nd-ranked West Virginia tough the night before. But the back-to-back games and traveling to Florida on short rest may have drained the Spiders.
UP NEXT
Richmond hosts University of Northern Iowa on Saturday.
Florida plays at No. 21 Miami next Tuesday.
---
---