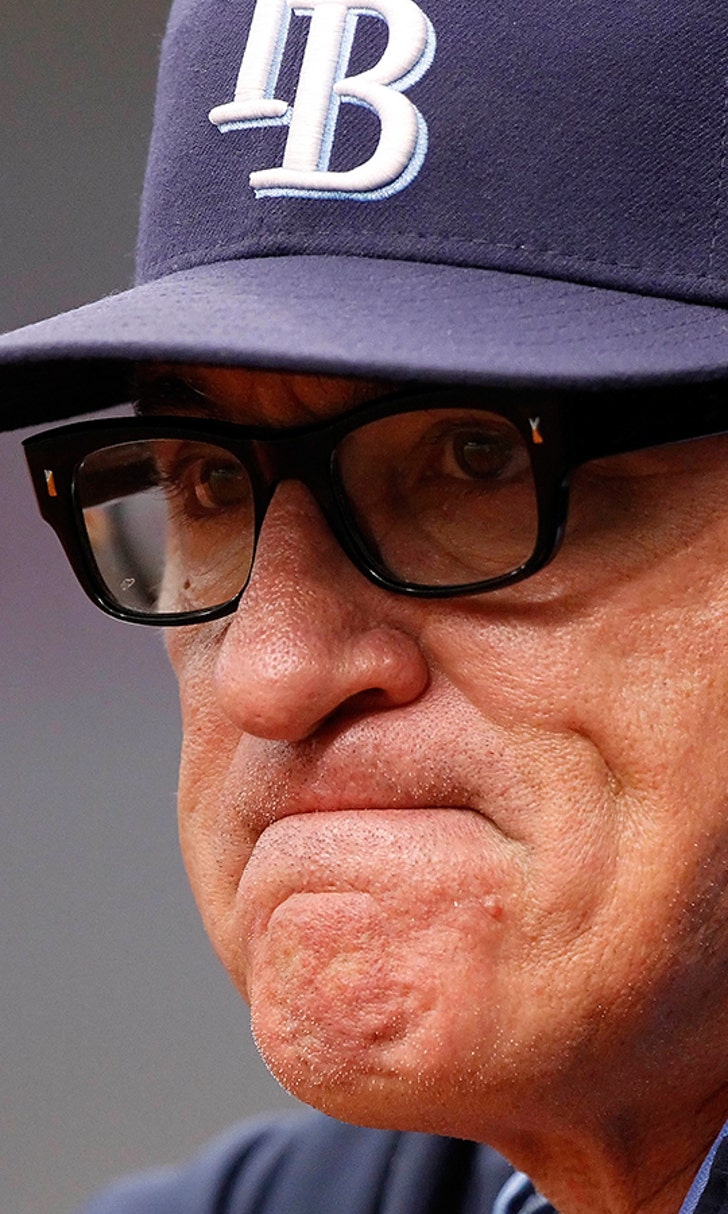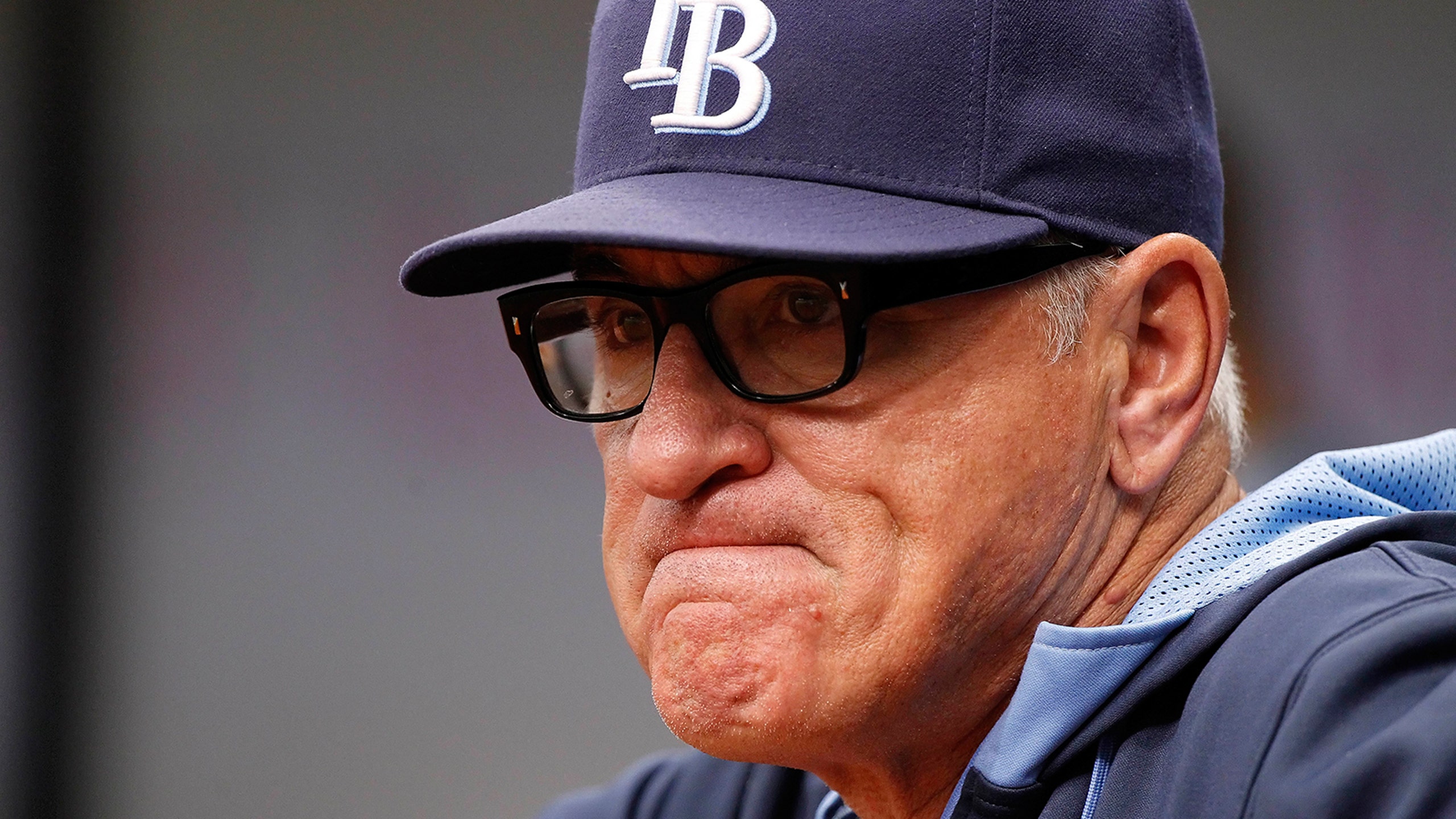 Joe Maddon opts out of contract with Rays
BY foxsports • October 24, 2014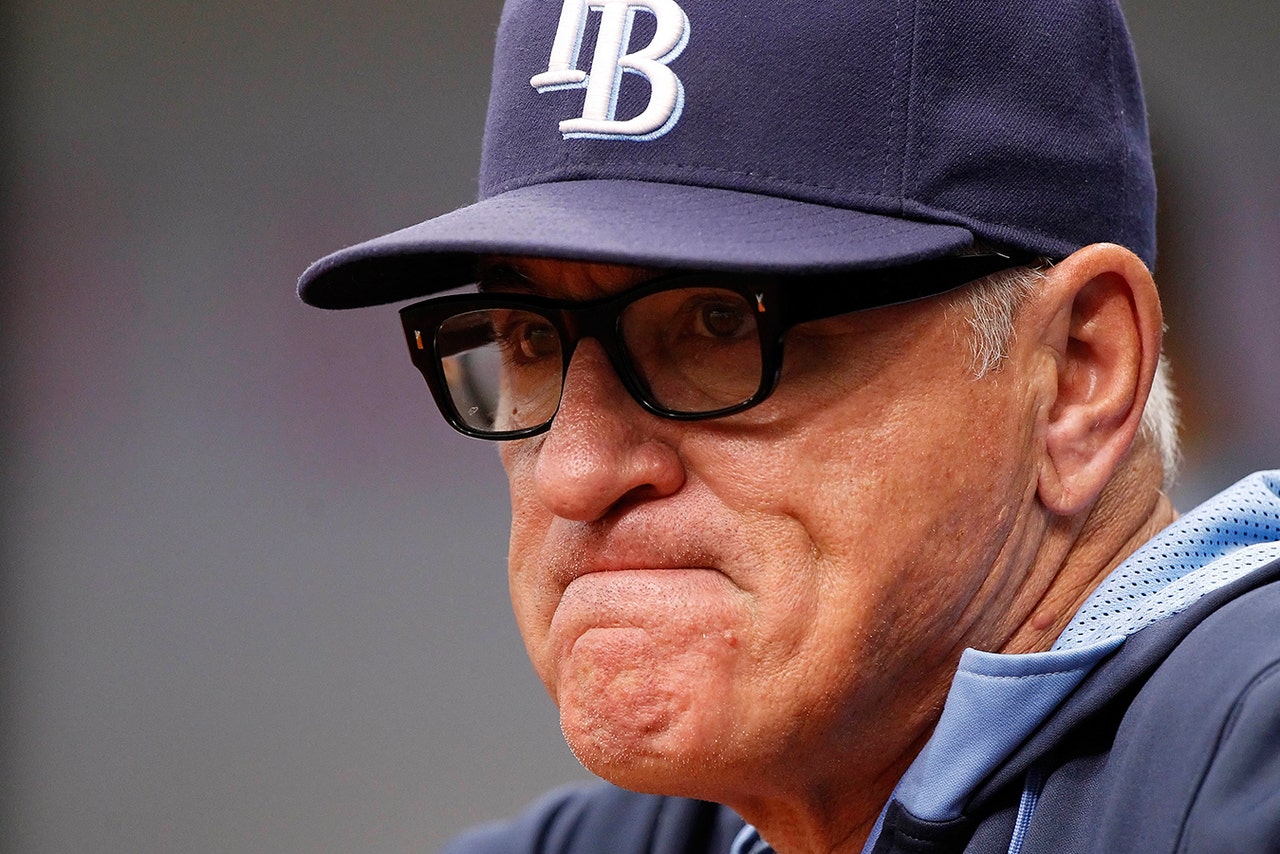 The Joe Maddon era with the Tampa Bay Rays has come to an abrupt end.
Friday, the team announced that the manager has exercised an opt-out clause in his current contract and will not lead Tampa Bay next season. He had one year left on his current deal but was expected to be open to an extension either in the offseason or sometime next year.
"Joe Maddon has exercised an opt-out in his current contract, a contract which was not scheduled to expire until after the 2015 season," Rays principal owner Stuart Sternberg said in a statement. "We tried diligently and aggressively to sign Joe to a third contract extension prior to his decision. As of yesterday afternoon, Joe enabled himself to explore opportunities throughout Major League Baseball. He will not be managing the Rays in 2015. Joe has been our manager for nine seasons, and the foundation of success laid during his tenure endures. We thank him for all that he's meant to the organization."
Maddon, 60, was named the American League's Manager of the Year in 2008 and 2011. The Rays appeared in the playoffs four times since 2008 under his guidance, a run that included a World Series berth in 2008. Before joining the then-Devil Rays prior to the 2006 season, he served as a long-time coach for the California/Anaheim Angels.
The Rays enjoyed surprise success under his leadership, a style often characterized as eccentric and nontraditional that made the team one of baseball's most appealing in its climb toward becoming a consistent AL East contender. They were 754-705 in nine regular seasons under him, and they finished with at least 90 regular-season victories five times. They won the AL East twice, in 2008 and 2010.
Before Maddon arrived, Tampa Bay had no more than 70 victories in a single season since the franchise's inception prior to the 1998 campaign.
Maddon, who signed a three-year, $6 million extension in February 2012, appeared open of late to remain with Tampa Bay for the foreseeable future. However, his loss follows the departure of former executive vice president of baseball operations Andrew Friedman, who left Tampa Bay on Oct. 14 to take a job with the Los Angeles Dodgers as president of baseball operations.
"I'm surprised by it and disappointed," said Matt Silverman, Rays president of baseball operations. "I believed that Joe wanted to be the manager of the Rays long-term. That was my intention and Stu's intention. And we dove headfirst into discussions about an extension. But it takes two parties to reach an agreement, and we weren't able to reach that agreement, and that's how we got to this day."
Silverman said Maddon had the ability to opt-out of his deal if Friedman wasn't a Rays employee. FOX Sports MLB Insider Ken Rosenthal reported that Alan Nero, Maddon's agent, expects four to five suitors for the manager and that Maddon wants to explore free agency. Rosenthal also reported that the Chicago Cubs are viewed as a leading contender for Maddon. According to Rosenthal, Maddon will not go to the Dodgers.
"I have to talk to people," Maddon told Rosenthal. "I have interest everywhere right now. I've got to hear what everyone has to say."
The news is a stunning turn from what appeared to be Maddon's desire to remain with the Rays. After the most recent season's end, he said "I love it here" and that it was exciting for him to reflect upon what had been built with Tampa Bay.
But now the Rays and Maddon, who enjoyed success together for so long, will move on without each other.
"It's going to be a deliberate and comprehensive search and will include both internal and external candidates," Silverman said of the task facing the Rays to replace Maddon. "That's as far as we've gotten in our approach. We're going to begin that process starting today, and I expect it's going to take a good bit of time."
You can follow Andrew Astleford on Twitter @aastleford or email him at aastleford@gmail.com.
---
---