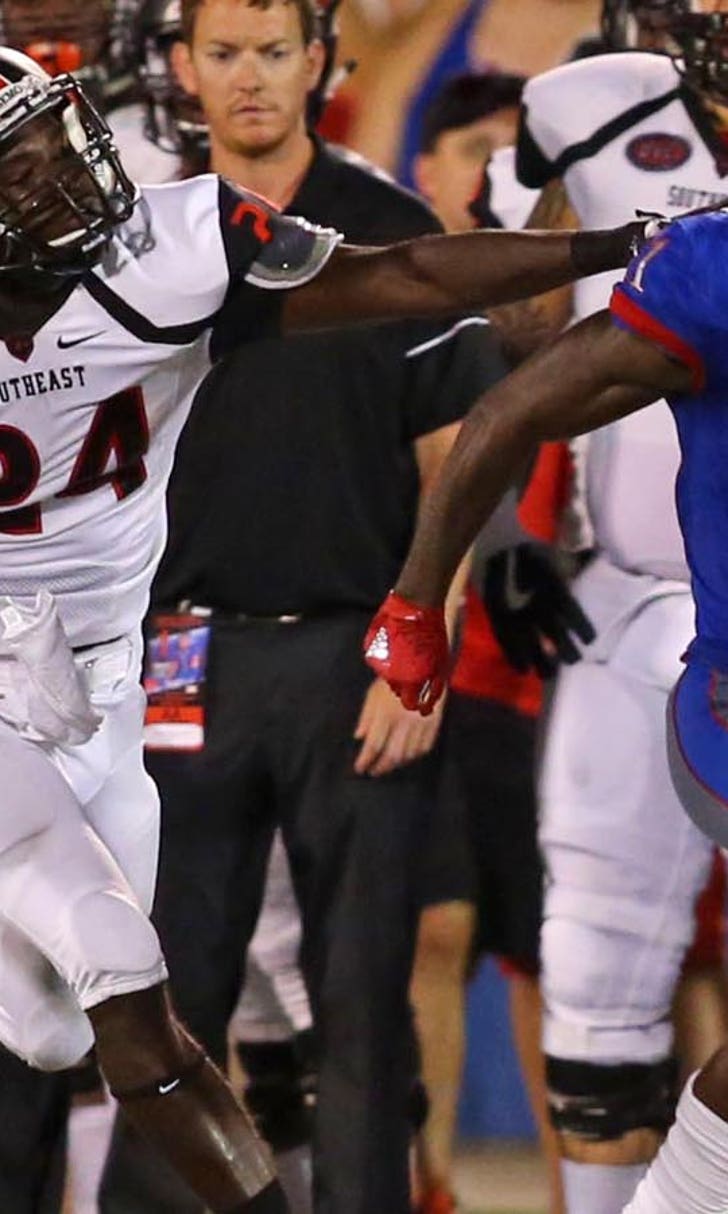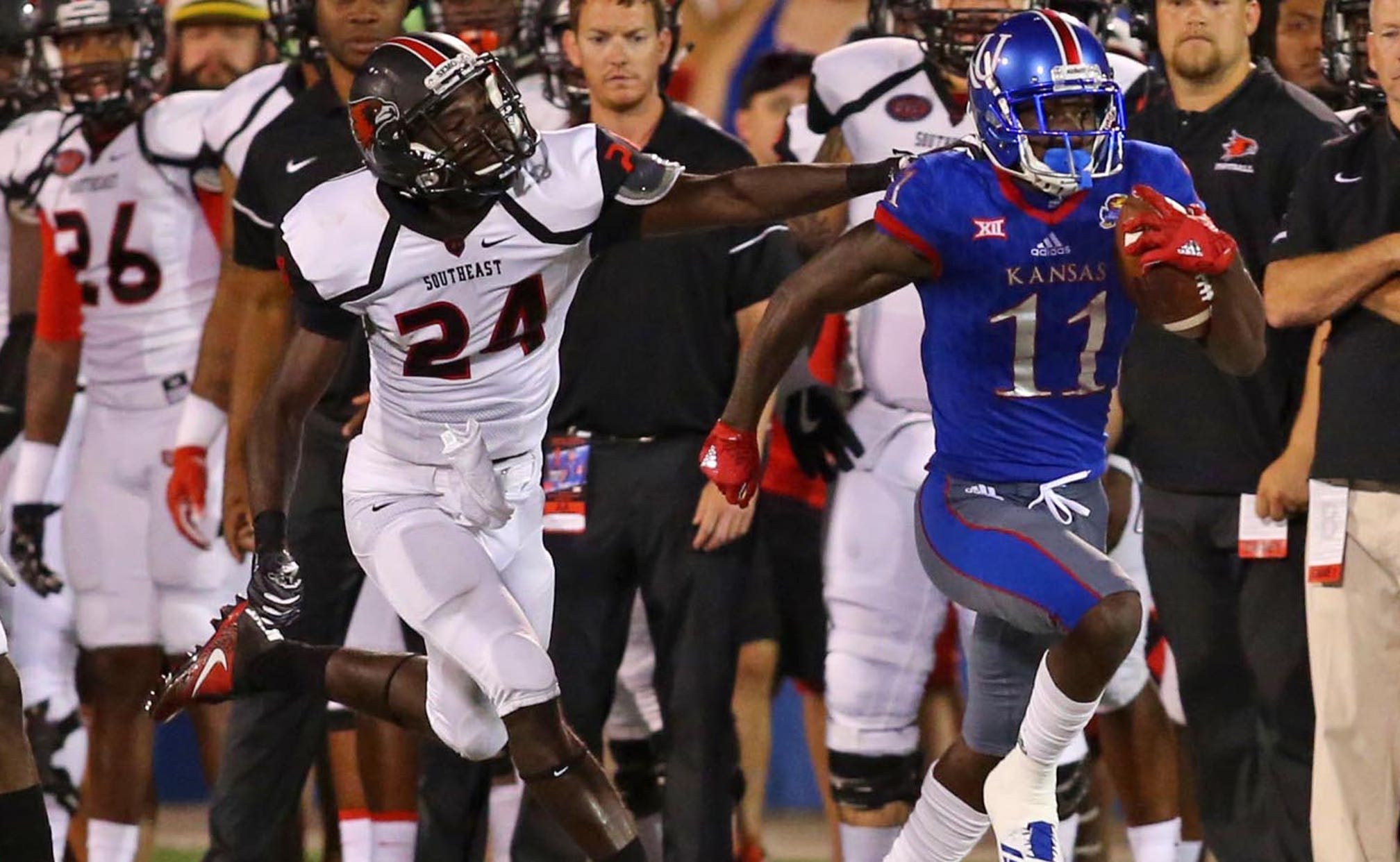 Jayhawks start off on right foot with 38-16 win over Southeast Missouri State
September 3, 2017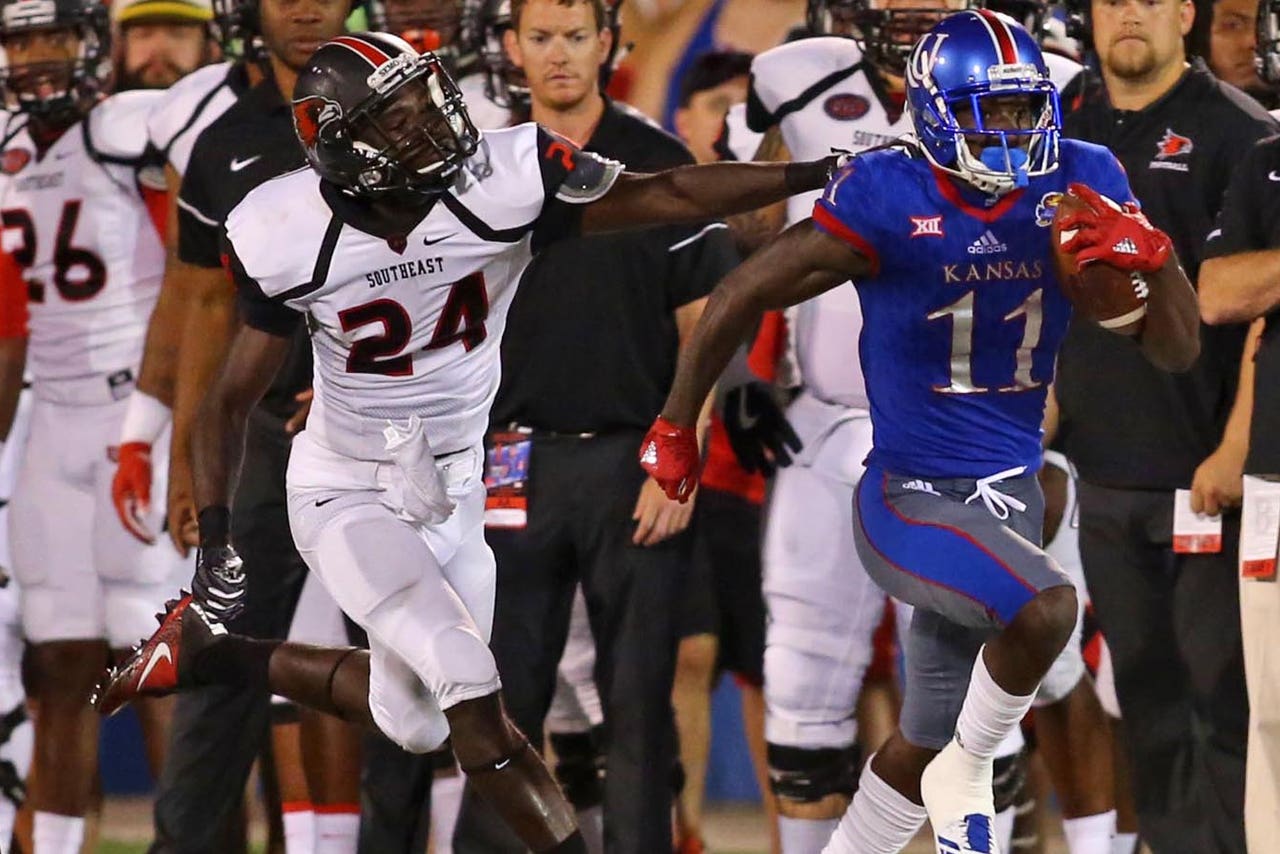 LAWRENCE, Kan. -- Peyton Bender threw for 364 yards and four touchdowns in his first career start for Kansas Saturday, leading the way to a 38-16 season-opening victory over Southeast Missouri State.

Bender got things rolling early, connecting with wide receiver Steven Sims Jr. for a 77-yard touchdown pass on the Jayhawks' third play on offense. He threw another touchdown to wide receiver Chase Harrell on the next drive, putting Kansas ahead 14-0 barely over six minutes into the game.

"You know, we said we needed to get off to a quick start," Kansas coach David Beaty said. "That's something that everybody wants to do, right? But you don't always do it. But, (Bender) did. He got off to a quick start."

Every piece of the Jayhawks' offense seemed to be hitting its mark to start the game, something Bender admired and fed off of.

"I think it was just nice to see us clicking as on offensive unit early out of the gate," Bender said.

Sims caught a second touchdown pass from Bender late in the second quarter, a 16-yard strike with 13 seconds remaining in the half. He finished with 142 yards, a game-high.

The Redhawks' two touchdowns both came off the hand of quarterback Jesse Hosket. He hit wide receiver Trevon Billington for a nine-yard score midway through the second quarter, and found wide receiver Kristian Wilkerson for 22 yards in the fourth.

Southeast Missouri State struggled to find consistent footing offensively throughout. Hosket finished with 170 yards, completing just 25 of 44 passes, constantly disrupted by the stout Kansas front seven.



THE TAKEAWAY

KANSAS: The Jayhawks are entering their third season under Beaty, and appear to be finally finding their rhythm as a team. Both the offense and defense were moving in stride all game with few major errors. Beaty and his staff still have some things to iron out before the real heat of the season begins, but overall, a strong opener.

SOUTHEAST MISSOURI STATE: The Redhawks were facing an uphill battle entering this game, and were expectedly outmatched. Once they return to FCS competition next week, we should see what type of team they really are.

UP NEXT

KANSAS: The Jayhawks will host Central Michigan next Saturday, their final non-conference home game of the season.

SOUTHEAST MISSOURI STATE: The Redhawks are on the road again next week, as they will face Dayton in their return to FCS competition.
---
---