Major League Baseball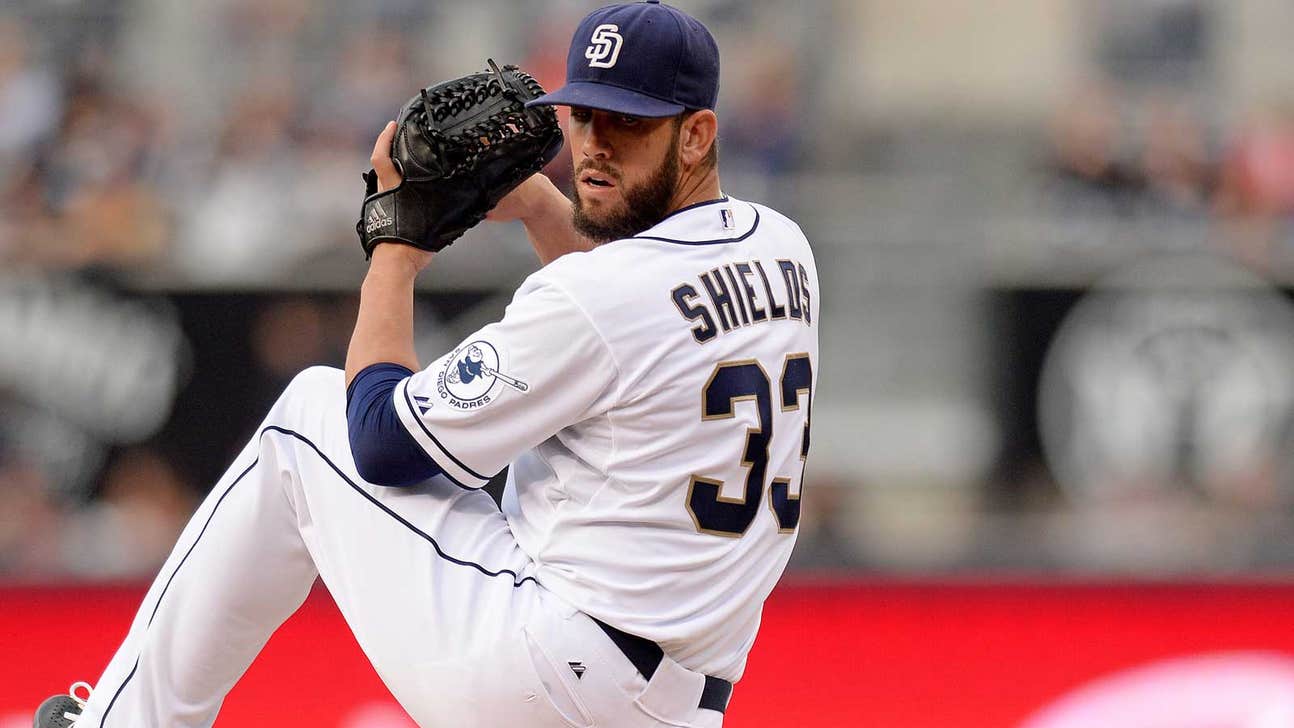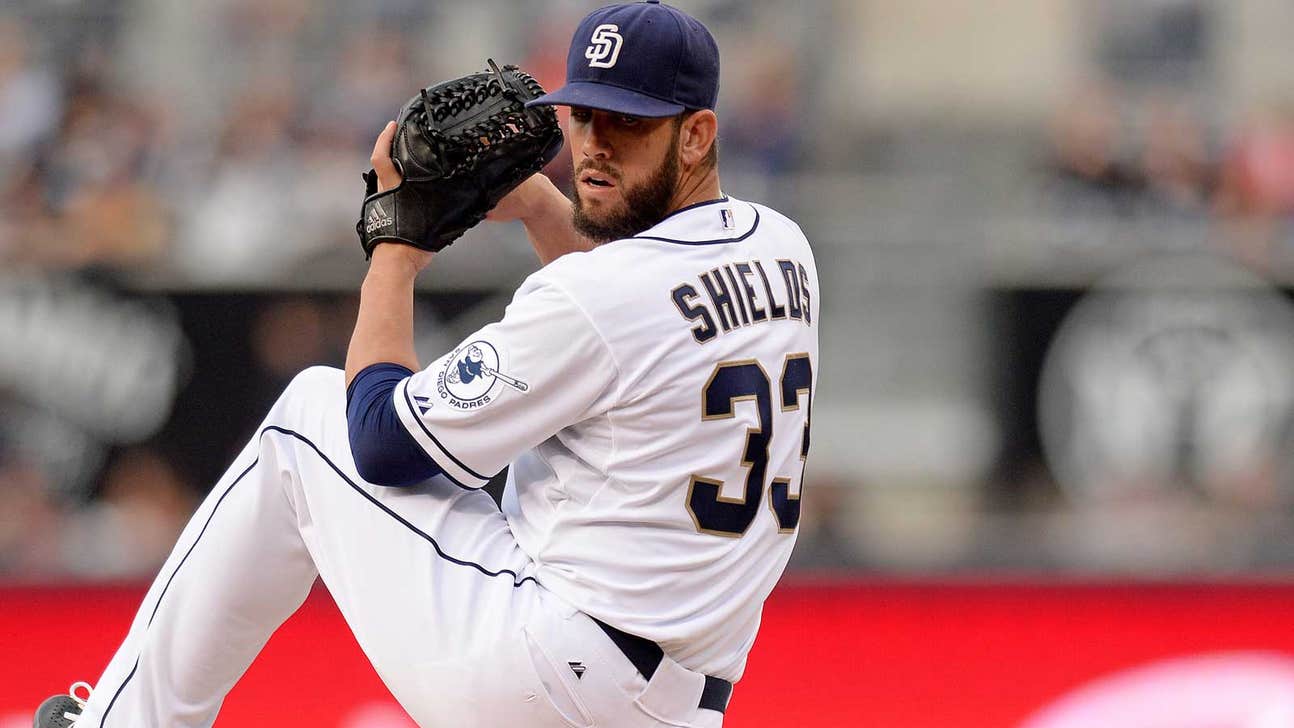 Major League Baseball
Is there a market out there for Shields?
Updated
Mar. 4, 2020 3:10 p.m. ET

Johnny Cueto and Scott Kazmir are gone. We can assume that Cole Hamels is going and maybe David Price, too. But there are more than two teams still looking to add a reliable starting pitcher. Fortunately, there are more than two good pitchers still out there, maybe waiting to be dealt.
San Diego's James Shields, for example. But is he on the block? And what would it take to get him?
#Padres still working to trade James Shields. But one exec says they'd have to "eat a ton" of the $65M left on his deal after this year

— Jayson Stark (@jaysonst) July 25, 2015
I won't presume to question the truthfulness of Jayson's report; what I will question is the logic behind its truthfulness.
It would only make sense for the Padres to eat money if a) they'd obviously overpaid for Shields last winter, or b) his demonstrated performance has dropped off significantly since then.
Shields signed with the Padres for four years and $75 million. Considering his performance – about 15 Wins Above Replacement over the previous four seasons – and the going rate for Tier 2 starting pitchers, his contract seemed perfectly reasonable at the time.
So if the contract was a big overpay, it must be Shields' performance this season, right?
Well, I'm not seeing much to be worried about. Yes, his ERA and ERA+ are both his worst since 2010, when he went 13-15 with a 5.18 ERA (and terrible 75 ERA+).
Let's look at some other stuff, though! Because, you know, that's what we do.
Shields' strikeout rate is way up this season, easily the highest of his career. Maybe even a little too high, since his walk rate is easily the highest of his career, too. Hey, who knows: Maybe Shields heard all the talk about the Padres' terrible outfield defense and just figured he shouldn't take his chances with Wil Myers in center field.
Anyway, Shields' xFIP (3.30) is actually lower than it was in either of his two seasons with the Royals.
Of course, context matters. It's easier to pitch in Petco Park in the National League West in the National League than anywhere Shields pitched before. Shields has not benefited as much from his new environment as we expected. I will mention, though, that Petco Park is not quite the pitcher's park it once was. The Padres made Petco more "fair" in 2013, and then slightly more "fair" again this season. Here's the difference between the Padres' hitters OPS's at home and away, 2010-2015:
-.020
-.045
-.028
-.025
+.026
-.017
So the math's not as tidy as we might like, but the new dimensions do seem to have made some difference. You can't just expect any decent pitcher to take the mound at Petco and toss off a quality start.
Finally, it's worth mentioning that Shields' biggest problem this season has been home runs, but it's probably just a statistical fluke. Which is why his xFIP is fine.
The only real warning sign I can find? His average fastball speed's down about a mile an hour this season, from 92 to 91. Which would worry me more if Shields' fundamental performance didn't seem right in line with the rest of his career.
There is, I think, a rank odor associated with the Padres right now, thanks largely to the huge number of moves that have blown up for rookie general manager A.J. Preller.
But James Shields isn't Matt Kemp. I'm not saying I'd like to assume his contract, but that's mostly because I don't like long-term contracts for players in their 30s. If I needed a starting pitcher, though? And the Padres were actually willing to throw few million dollars at me for the privilege?
Hey, sign me up. Shields is working on his 10th straight season with more than 30 starts. I could use a guy like that.
---
---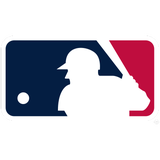 Get more from Major League Baseball
Follow your favorites to get information about games, news and more
---