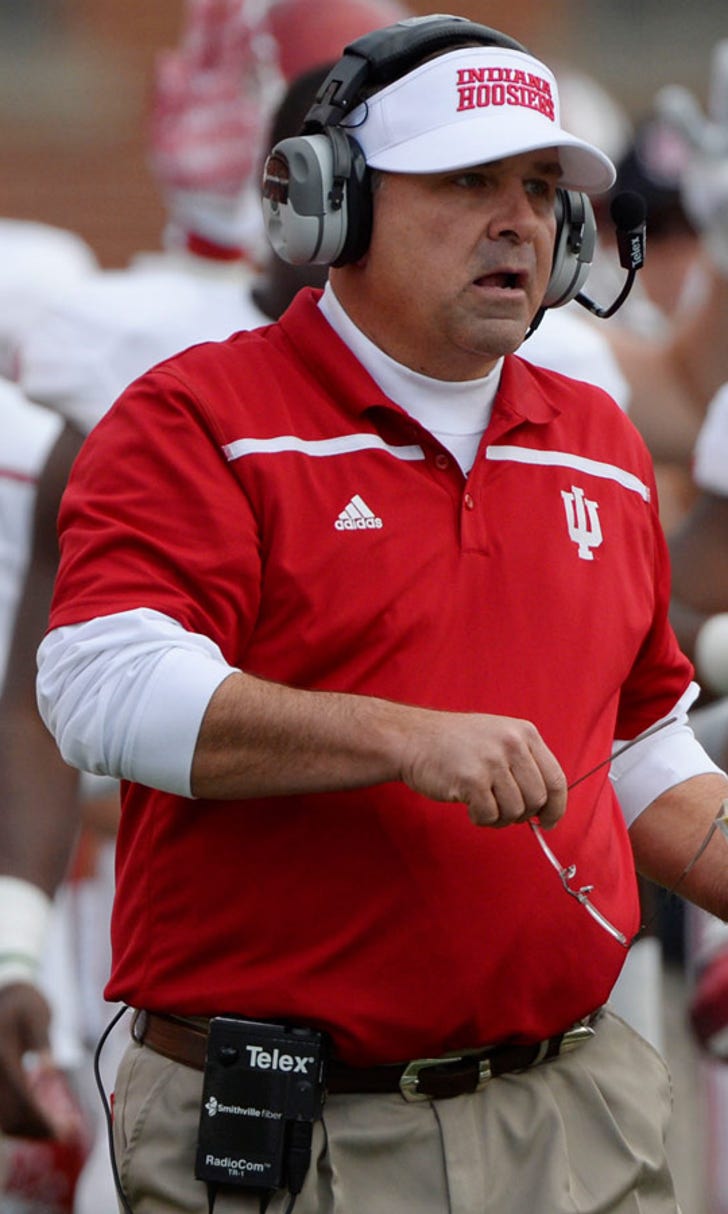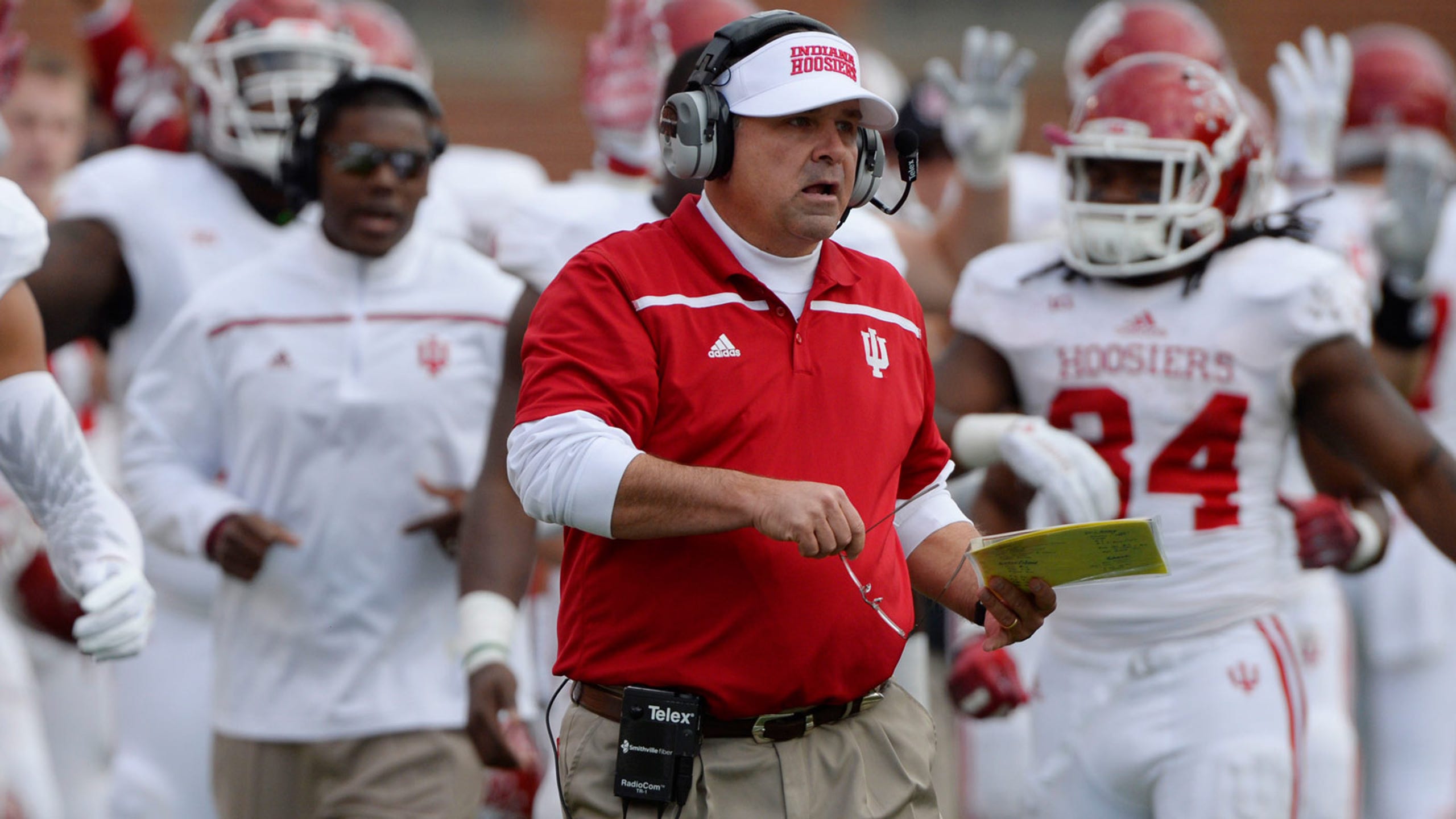 Indiana's high-octane offense to unveil its new QB at FIU
BY foxsports • August 31, 2016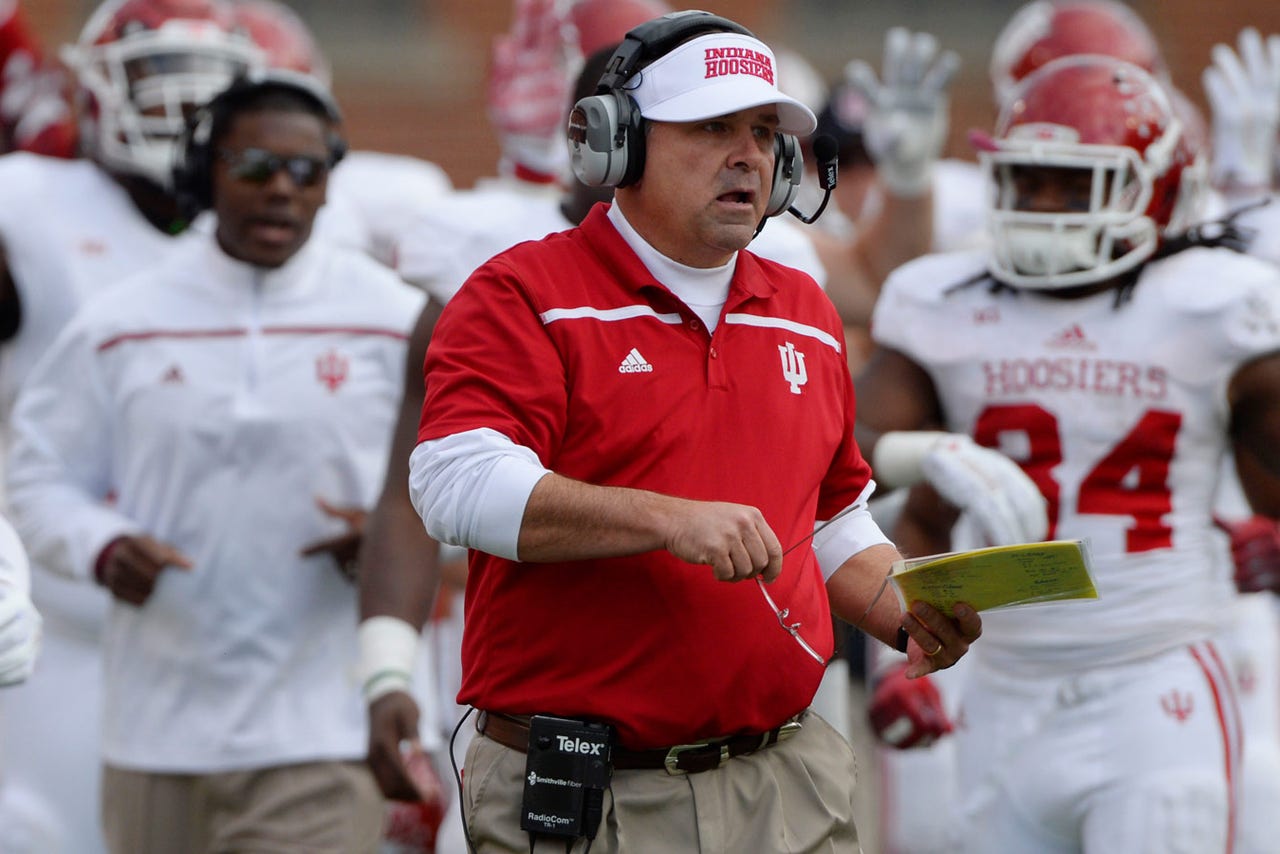 MIAMI -- FIU knows what it has at quarterback. Indiana is about to get a much better feel for its starter.
The well-traveled Richard Lagow -- once a UConn signee, then a walk-on at Oklahoma State, then a junior college player in Texas for the last two seasons -- makes his Indiana debut Thursday night, when the Hoosiers visit FIU in the season opener for both teams.
Lagow gets the keys to an offense that has eight starters back from a year ago, when the Hoosiers set school records for points, yards, passing yards, passing first downs, total first downs and total plays.
"I'm curious to see how he reacts in a game," said Indiana coach Kevin Wilson, whose team beat FIU 36-22 last year. "I know he's been great in practice."
In his two junior college seasons, Lagow threw for 4,506 yards with 38 touchdowns and 17 interceptions. The decision that he would start wasn't revealed until last week, but Wilson knew far earlier.
"We actually evolved to that about after the seventh practice," Wilson said. "So he's kind of been the guy. He's handled it well. Looking forward to seeing him."
FIU quarterback Alex McGough is already entrenched in his job, and did some record-book rewriting of his own a year ago. McGough set school marks with 420 pass attempts, 269 completions and 21 touchdowns in 2015.
"Indiana's a very good football team," FIU coach Ron Turner said. "They return a lot of the guys from last year's team that went to a bowl game. They've got a lot of confidence. They've got their entire offensive line back. They've got guys back off a good football team, so it's going to be a challenge."
Here's some of what to know going into Thursday night:
WELCOME BACK: It took Indiana only 50 years to return to the Sunshine State. The Hoosiers last played a game in Florida on Oct. 21, 1966, losing to Miami 14-7 at the now-demolished Orange Bowl. Before meeting FIU last year the most recent instance of the Hoosiers facing a team from the state was in the 1986 All-American Bowl against Florida State.
"B1G" PROBLEMS: This is the 10th time FIU has faced a team that currently calls the Big Ten home, and the Panthers are still looking for their first win in those matchups. There have been some close calls -- one-score games against Maryland in 2006 and Rutgers in 2009 and 2010 (though neither school was a Big Ten member at the time) -- but the average score of those nine games has been 34-12.
LOTS OF YARDS: Indiana was one of 15 FBS teams to average more than 500 yards of offense per game last season. The Hoosiers were also one of 10 teams to allow more than 500 yards per game. Only two other schools were on that rather unique list: Texas Tech (which put up the second-most yards per game in the nation, while also giving up the second-most yards per game) and Tulsa.
FIU AT HOME: The Panthers won more games at home last season than the year before, notable because they had just five games at home in 2015 compared with eight in 2014. FIU's 4-1 home mark last year was its first winning record on its home field since going 4-2 in 2011.
TWO OF FOUR: Indiana and FIU are in the second year of four consecutive seasons of facing off. The Hoosiers and Panthers have deals to meet again in 2017 and 2018, first in Bloomington next year and then back in Miami on Sept. 1, 2018.
---
---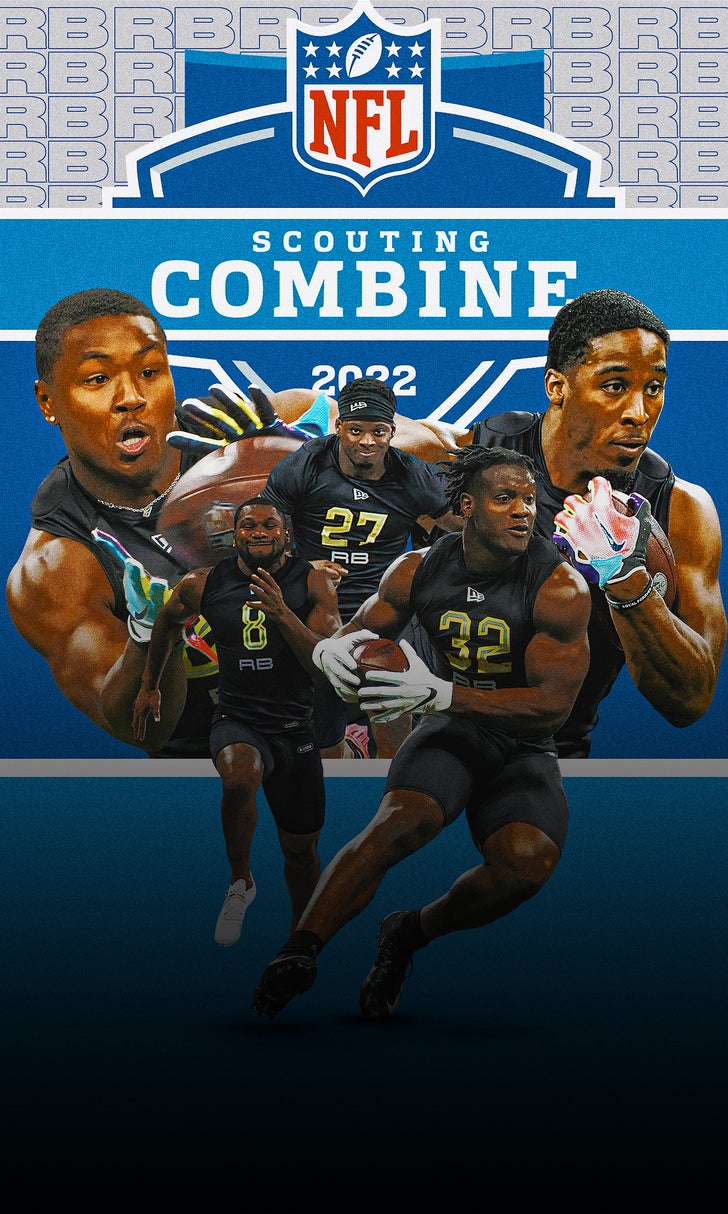 Breece Hall, Kenneth Walker, James Cook shine at NFL Scouting Combine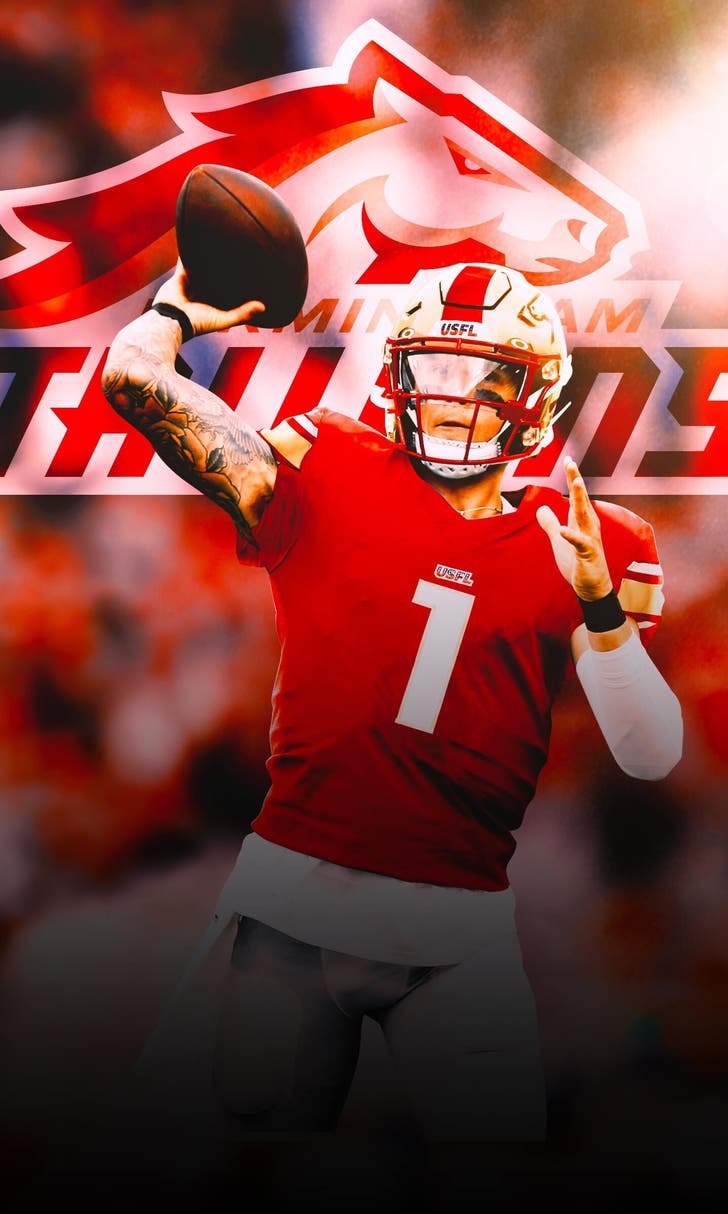 USFL Draft 2022: Birmingham Stallions take QB Alex McGough