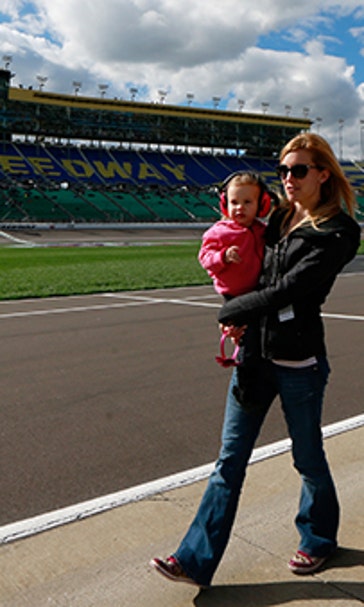 Hornish Vying For Nationwide Title #1, Prepping For Kid #3
November 15, 2013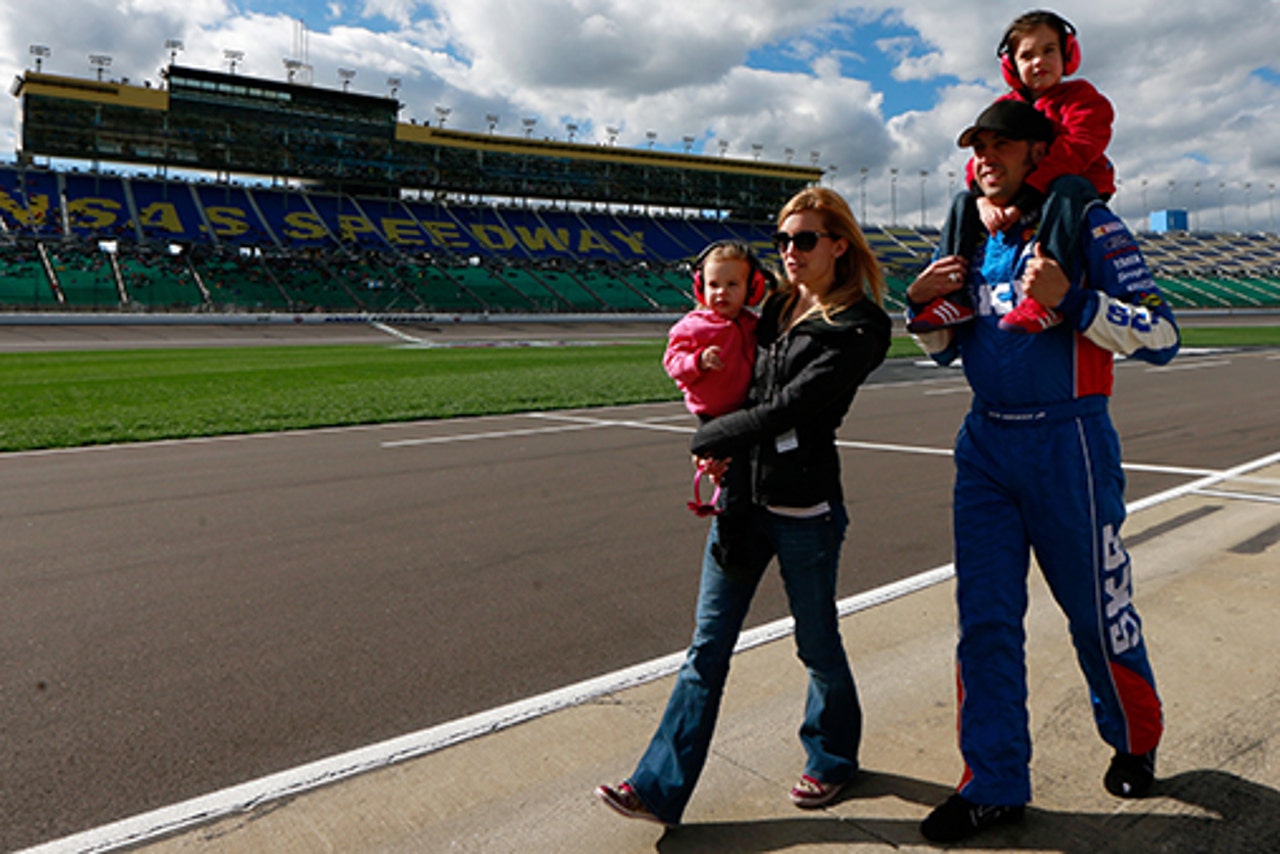 (Photo by Chris Trotman/Getty Images)
Sam Hornish Jr. is a racer with his life priorities in solid order.
Saturday at Homestead-Miami Speedway, Hornish will try to overcome an 8-point deficit to Austin Dillon and win his first NASCAR Nationwide Series championship in what may be his final appearance with Penske Racing.
Hornish is unsigned for 2014 and unless something unexpected pops up in the way of a sponsorship deal, he's not expected back with Roger Penske's outfit.
And Hornish is OK with some professional uncertainty right now, because he and his wife, Crystal, are getting ready to welcome a third child into the world to join daughters Addison, 5, and Eliza, who will turn 3 next month.
Asked about his racing plans for 2014, Hornish said he didn't have any yet.
"The only plan I have at this point is I know around early February I'm going to be going to the hospital with my wife," Hornish said Thursday at Homestead-Miami Speedway. "We're getting ready to have our third kid. That's the one thing I know at this point in time.
"Outside of that, I believe a lot of it will take care of itself," Hornish said. "I told my wife the other day, because she obviously worries, she knows how much racing means to me, what it does. I'm like, 'Next year is going to be great regardless of what happens. My No. 1 priority is to you and the kids. Outside of that, I'll try to do the things I want to do, but I have to make sure those are taken care of first of all.'"
And as for baby No. 3, S&B asked Sam about the gender of the soon-to-arrive child and he said that he and Crystal decided not to find out in advance this time. So they don't even know if it will be a boy or a girl.
Good luck to Sam on his next ride, but more importantly, good luck to Sam, Crystal, Addison and Eliza as the Hornish family grows.
---