Montana State Bobcats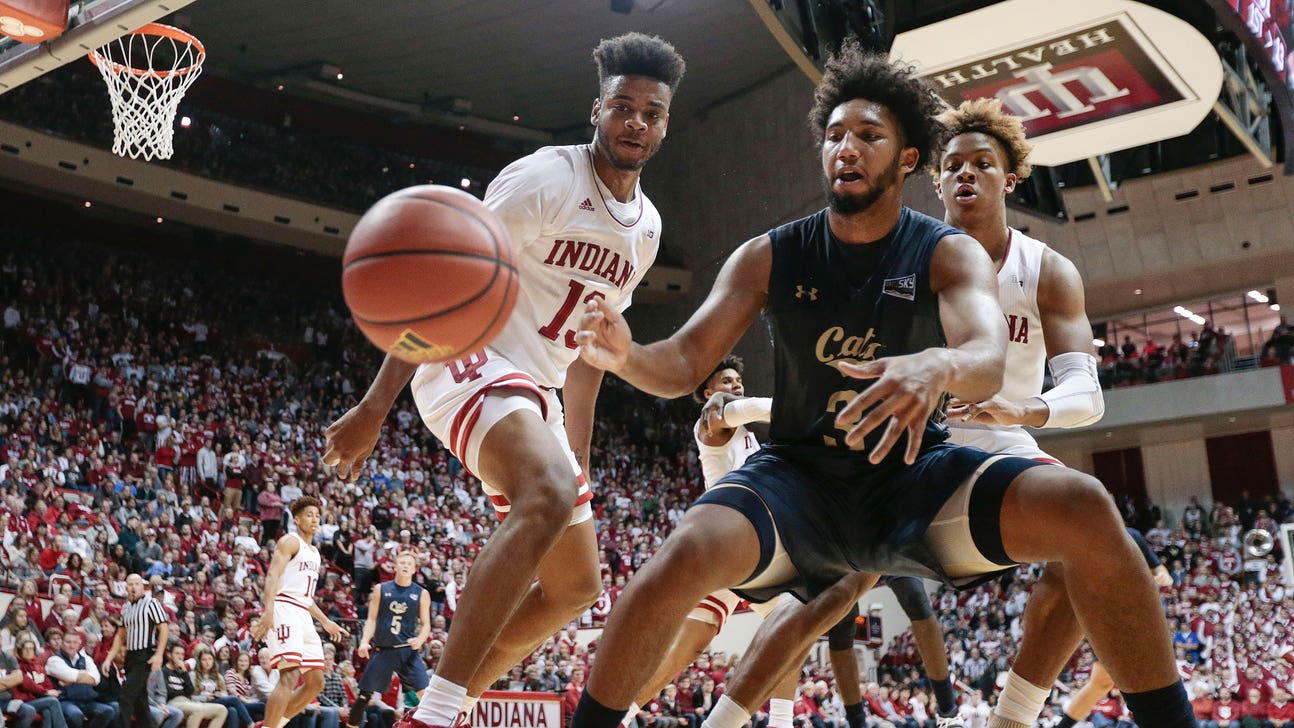 Montana State Bobcats
Hoosiers' stout defense shuts down Montana State 80-35
Published
Nov. 10, 2018 10:19 a.m. ET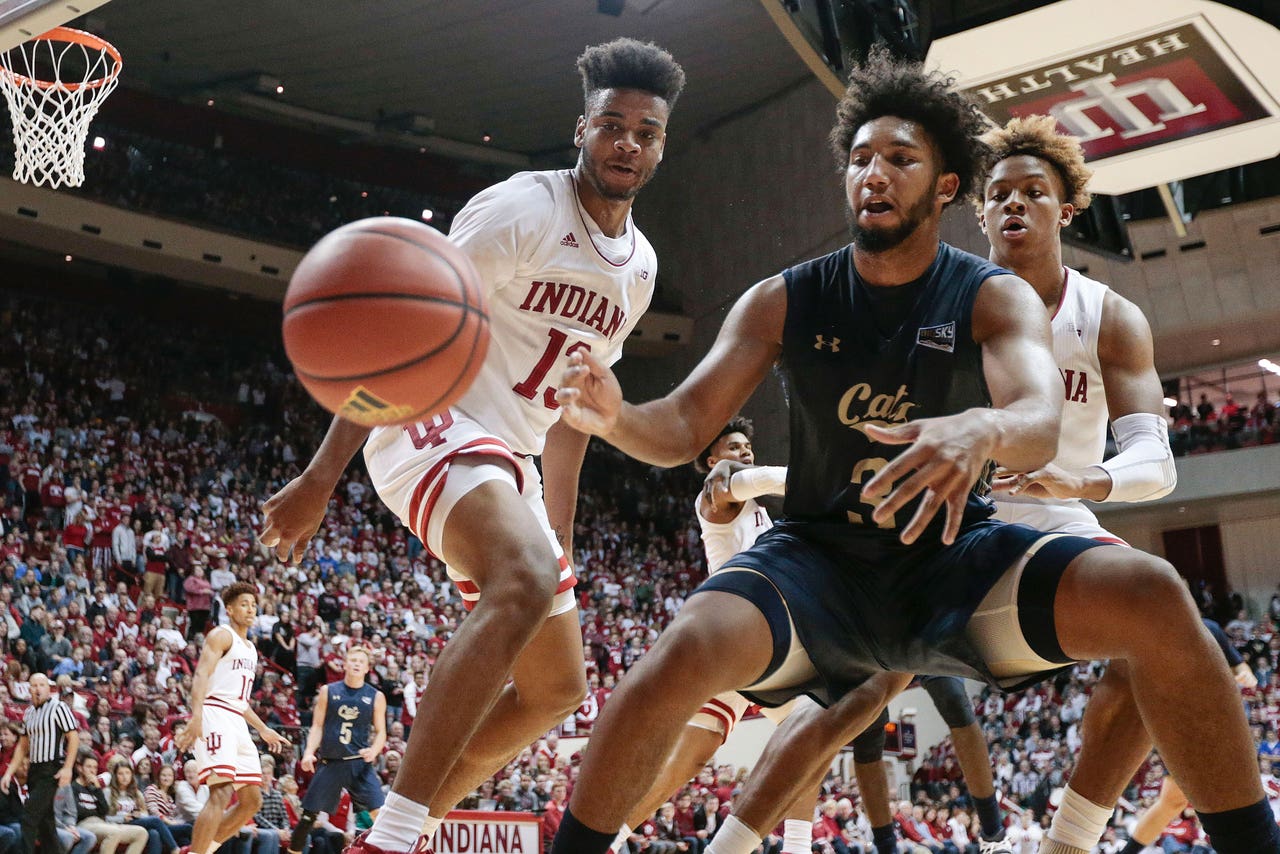 BLOOMINGTON, Ind. — Indiana coach Archie Miller watched his team put on another defensive clinic Friday night.

If the Hoosiers keep it up, there's no telling how much better they could be this season.

Juwan Morgan had 14 points, 11 rebounds and three assists, Justin Smith added 13 points to help the Hoosiers roll past Montana State 80-35 — the second-fewest points Indiana has ever allowed at Assembly Hall.

"Our defense has to be a quick, tenacious defense that flies around," Miller said. "We don't have a lot of size but we have length, we have speed and we have a lot of it."

The Bobcats (0-2) found out the hard way as they lost their ninth straight.

Miller kept trying to send his defense-first message last season, getting mixed results in his first season with the Hoosiers.

Now, though, players seem to have embraced the philosophy. Indiana has given up just 90 points and eight 3-pointers in its first two games while allowing opponents to shoot 28.7 percent from the field and forcing 45 turnovers.

It marked the first time since an 80-37 victory over Morehead State in December 1978 that any opponent failed to score at least 40 points on the Hoosiers' home court and only Notre Dame, which lost 94-29 in the first game ever played at Assembly Hall on Dec. 18, 1971, finished with fewer points.

The timing couldn't be better, either.

After starting 2-0 for the 10th time in 11 seasons, the young Hoosiers have four days to prepare for their first serious test against Marquette, a team Miller called one of the best offensive teams in the country.

Indiana is eager to see how it measures up.

"We try to not play down to and we try not to play up the competition. We try to stay at a steady level," Morgan said. "I think just going through it in practice, making the practices harder than games, I think they will be ready.

They certainly came to play Friday, turning the game into an early blowout.

The Hoosiers broke to an 8-2 lead, extended the margin to 24-12 and put it away with a 10-0 run that made it 36-13 late in the first half. Montana State missed 10 straight shots during the stretch.

Not enough? Indiana opened the second half by scoring the first eight points to make it 51-19, steadily extending the lead to as much as 47.

Keljin Blevins was the only Montana State player to score in double figures — he finished with 13 — but coach Brian Fish thought his undermanned team did the best it could.

"They played good (defense), but I like some of the shots we got and they didn't go down," he said. "But I think they had a lot to do with that and we can learn from it."

BIG PICTURE

Montana State: The Bobcats couldn't match Indiana's size, strength or depth and it showed. But the road should get a little easier for Montana State.

Indiana: The Hoosiers cruised, as expected, on a night the highly-touted freshman class was mostly held in check. Still Indiana demonstrated how much progress it's made under Miller.

STAT PACK

Montana State: The Bobcats have lost their first two games by 30 and 55 points. ... They had 25 turnovers and were 14 of 55 from the field and 3 of 26 on 3-pointers. ... Montana State's top two scorers, Tyler Hall and Harald Frey, had seven and four points.

Indiana: Freshman guards Romeo Langford and Rob Phinisee each scored 12. ... Despite going 6 of 21 on 3s, the Hoosiers shot 56.1 percent from the field (32 of 57). ... Indiana had a 40-35 rebounding advantage.

INJURY UPDATE

Miller doesn't expect Injured forward Jerome Hunter to return anytime soon.

"He's going to be out probably for a significant stretch here as we continue to try and figure out and find ways to get his diagnosis done, find out what the correct way of handling it is, and then see where the next step is," Miller said. "It's sort of a leg injury, but it's not a typical leg injury that is an injury caused by practicing or something. It's more of an underlying effect that's causing him some pain."

UP NEXT

Montana State looks to end its skid Sunday when Presentation College, an NAIA school, visits Bozeman.

Indiana welcomes Marquette to Bloomington on Wednesday.


---
---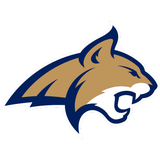 Get more from Montana State Bobcats
Follow your favorites to get information about games, news and more
---