History offers some hope for D-backs with 39th pick
BY foxsports • June 9, 2016
Everyone knows the Major League Baseball draft is about as scientific as dating. What you think you see isn't always what you get.
For every Bryce Harper, there's a Tim Beckham. For every Mike Trout, there's a Donovan Tate, taken 22 picks before Trout in 2009.
D-backs ace pitcher Zack Greinke was the sixth overall pick in 2002, but All-Star first baseman Paul Goldschmidt was an eighth-round pick in 2009. Closer Brad Ziegler lasted until the 20th round in 2003.
While the 2009 draft has to go down as the best in D-backs franchise history -- A.J. Pollock with the 17th pick, Chris Owings at 41 and Goldschmidt at 246 -- it also clearly illustrates the fickle nature of such an exercise. Because taken before all three of these current major league regulars by the D-backs braintrust was none other than Bobby Borchering, a power-hitting corner infielder out of Florida who went with the No. 16 pick -- one spot before Pollock and more than 200 picks before Goldschmidt. In fact, Goldschmidt was the fifth corner infielder selected by the D-backs in 2009.
Borchering has never played in a major-league game and is currently out of pro baseball. And of the 23 pitchers the D-backs selected in 2009, only Charles Brewer and Mike Belfiore have ever thrown a pitch in the major leagues -- and their career total equals 7 1/3 innings.
The signing of Greinke to a free-agent deal this past winter cost the Diamondbacks their first pick in the draft, so they won't get to make their first selection until the 39th overall choice on Thursday night. That's your textbook definition of a crapshoot.
Chances are just as likely that the pick will never see the light of a major-league roster as becoming a contributing regular. But there's also a potential superstar lurking when the D-backs name their man.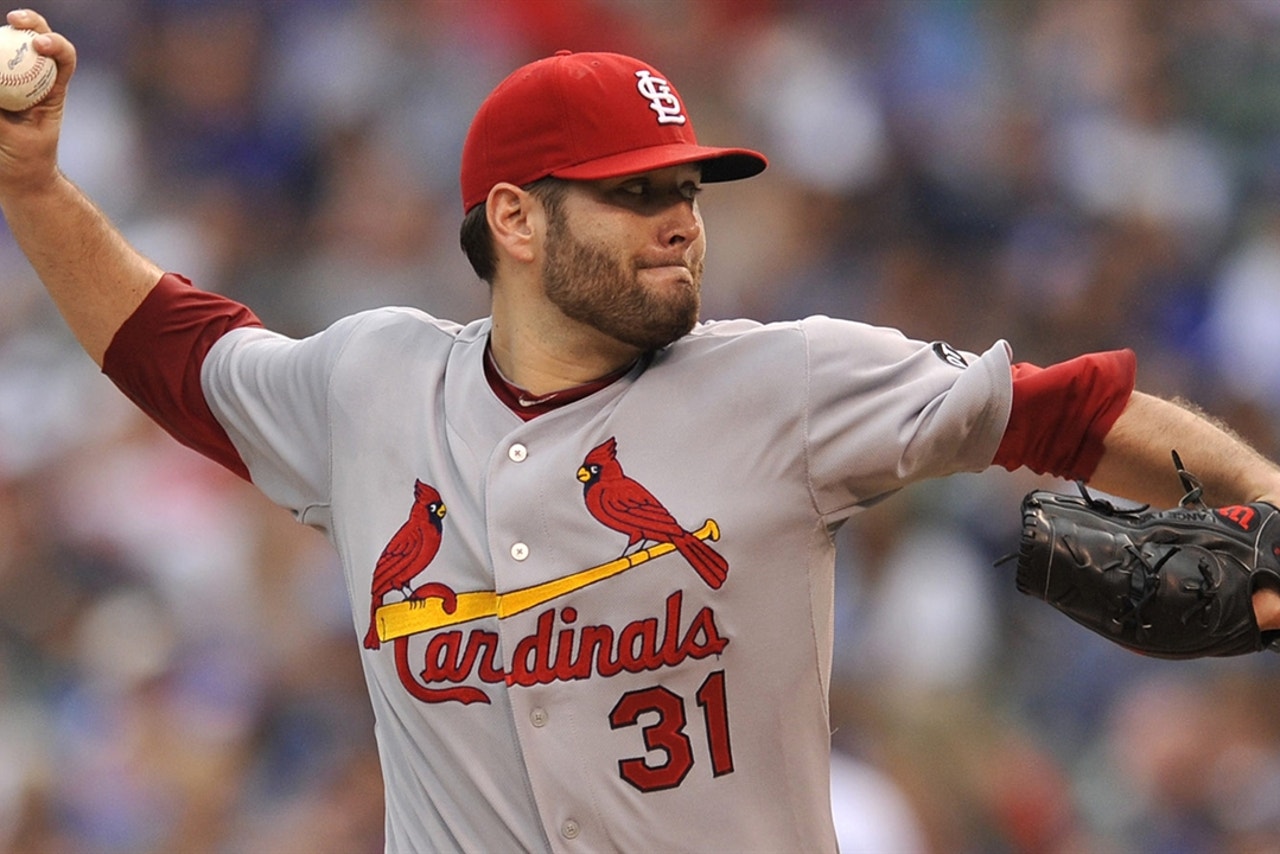 Cardinals pitcher Lance Lynn
Of all the 39th picks in MLB Draft history, only three are currently on major-league rosters: relief pitcher Corey Knebel of the Brewers (2013); starting pitcher Lance Lynn, on the disabled list with the Cardinals (2008); and journeyman left-handed pitcher David Huff of the Angels (2006). But we can also point out that top Texas Rangers prospect Joey Gallo, he of light-tower power, was the 39th pick in 2012.
OK, so that's hardly an awe-inspiring lineup.  But ... history does offer more than a glimmer of promise.
We'll start with 1982, when the 39th pick went on to become one of the most celebrated and polarizing players in major league history.
You know him as Bonds . . . Barry Bonds.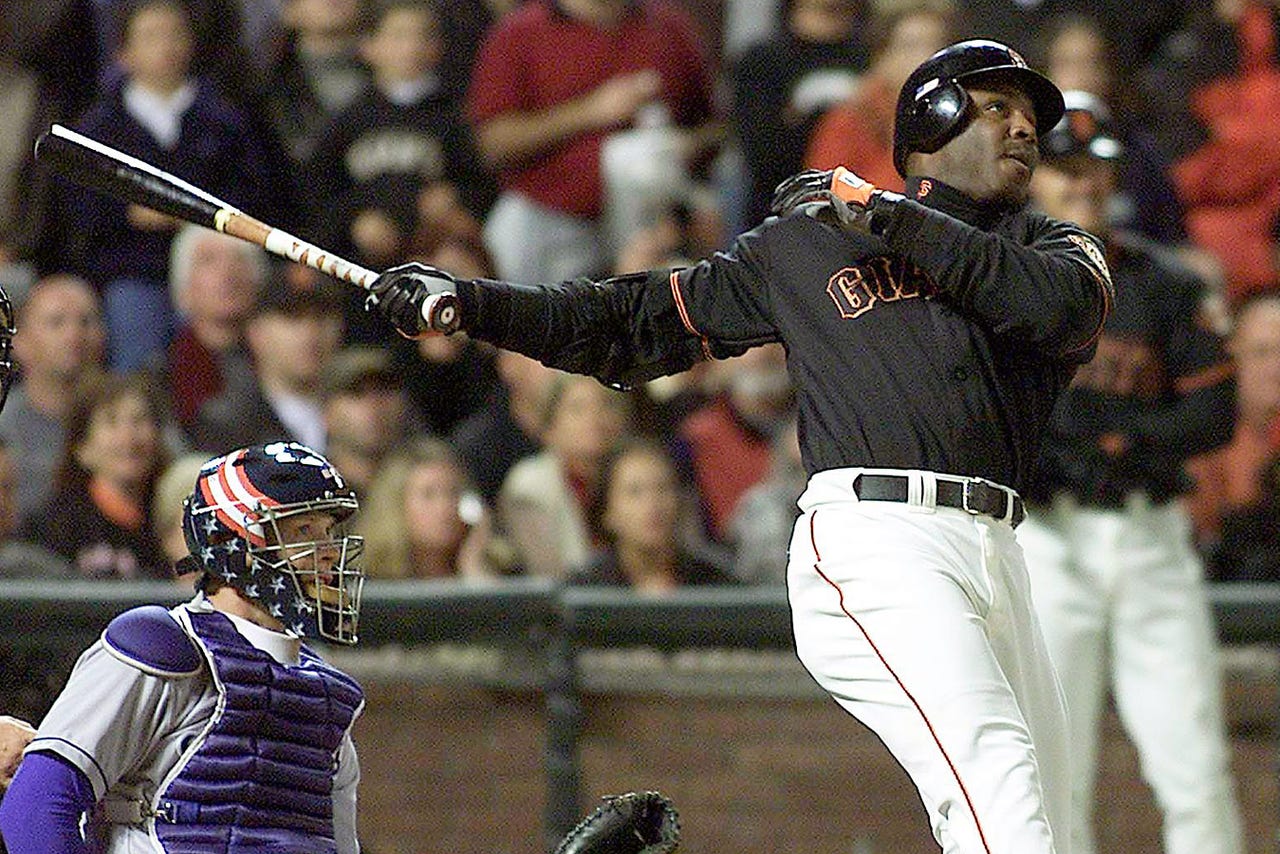 While it's true that Bonds, drafted 39th by the San Francisco Giants, turned down what he considered a low-ball offer from his hometown team and went to college at Arizona State before emerging as the sixth overall pick of the Pittsburgh Pirates three years later and literally blowing up into the most prolific home run hitter of all-time, the point is that a player of his talent was available at No. 39.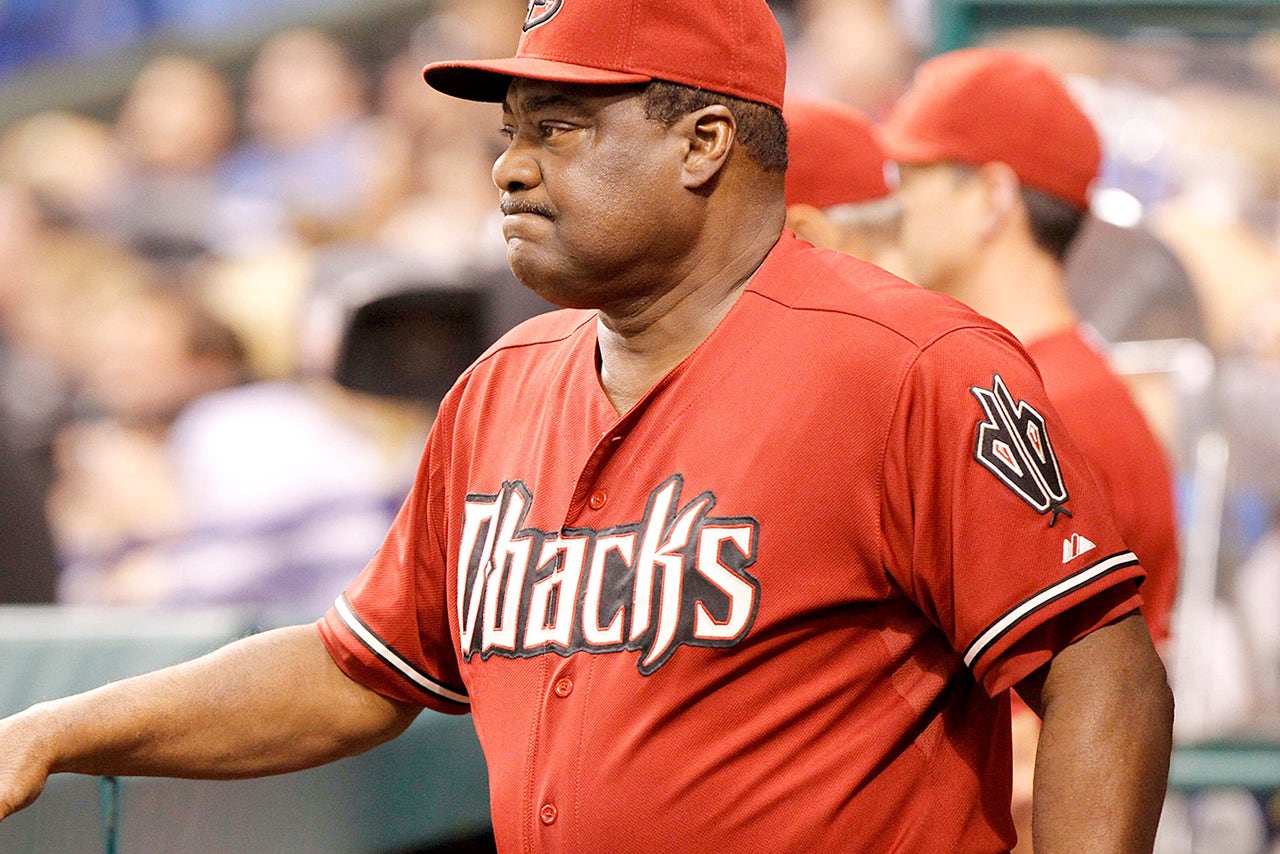 Don Baylor
The roll call of baseball's greatest 39th picks also includes Don Baylor by the Orioles in 1967. He hit 338 career home runs, was the American League MVP in 1979 and went on to manage the Rockies and Cubs -- along with a stint as D-backs hitting coach on Kirk Gibson's staff.
And there's also catcher Todd Hundley, who got the call at No. 39 by the Mets in 1987 and went on to play in two All-Star Games and hit 202 career home runs -- including one memorable 41-homer season.
That's about it for star treatment, but you get the drift on the draft. There might not be a future Barry Bonds sitting on the board when the D-backs pick at No. 39, but there's sure to be someone available that the D-backs and their fans could become very smitten with -- if only they can figure out who he is.
Here's our rundown of notable 39th picks dating back to the first draft in 1965:
1965 -- Shortstop Danny Thompson was drafted by the Yankees but did not sign. He was later drafted by Minnesota in 1968 and played 694 games in his major-league career before dying at age 29 from leukemia.
1967 -- OF Don Baylor, Orioles: 2,292 games, 338 home runs, 285 stolen bases, 1979 AL Most Valuable Player.
1978 -- OF Mel Hall, Cubs: 1,276 games, 134 home runs, .276 batting average.
1981 -- LHP Neal Heaton, Indians, 202 starts, 80-96, 4.37 ERA, 1990 NL All-Star.
1982 -- OF Barry Bonds, drafted by Giants, did not sign, later drafted in first round (6th overall) by Pittsburgh: 2,986 games, 762 home runs, 514 stolen bases, .444 career OBP, .607 career slugging, 7-time NL MVP, 14-time All-Star.
1987 -- Catcher Todd Hundley, Mets: 1,225 games, 202 home runs, 2-time NL All-Star.
1999 -- RHP Jerome Williams, Giants: 149 starts, 52-66, 4.57 ERA.
2002 -- 3B Mark Teahen, A's: 831  games, 67 home runs, .264 BA.
2003 -- OF Tony Gwynn Jr., Brewers: 685 career games, .238 BA.
2006 -- LHP David Huff, Indians: 56 career starts, 25-29, 5.15 ERA.
2008 -- RHP Lance Lynn, Cardinals: 128 career starts, 61-39, 3.37 ERA.
2012 -- 3B Joey Gallo, Rangers: 137 minor-league home runs.
2013 -- RHP Corey Knebel, Tigers: 56 games, 3.66 ERA
---
---