Wisconsin Badgers
Wisconsin Badgers
Happ, Badgers battle past Gophers in overtime
Published
Jan. 21, 2017 9:12 p.m. ET
MINNEAPOLIS -- The buzzer sounded and Ethan Happ collapsed to the court, arms outstretched and eyes closed.



Wisconsin's versatile sophomore big man did everything he could to carry the Badgers to a win over rival Minnesota. And it turned out he did just enough.

Happ scored a career-high 28 points, grabbed 12 rebounds and dished out six assists to lead No. 17 Wisconsin to a 78-76 overtime victory against Minnesota on Saturday.

"That was a mixture of happiness and exhaustion," Happ said after hitting 11 of 19 shots and blocking five on the other end. "For our team to have a win like this on the road against a really good team is fantastic. But the fact that we didn't play great all game and battled back is a true test of character for our team."

Nigel Hayes added 21 points and Bronson Koenig hit two huge 3-pointers in overtime to help Wisconsin (16-3, 5-1 Big Ten) beat the Golden Gophers for the sixth straight time. The bigger, stronger Badgers outscored Minnesota 44-24 in the paint to win for the 12th time in their last 13 games.

Amir Coffey scored 19 points and Akeem Springs added 16 for the Gophers (15-5, 3-4), who lost their third straight game. Springs hit a 3 to force overtime, but his last-second heave in the extra period clanked off the rim to preserve the victory for Wisconsin.

"I don't see a whole lot of negative to look at from tonight, besides the fact that we lost," Minnesota coach Richard Pitino said. "They should feel like we can be a really good team in this league. And we can only get better."

Williams Arena was sold out for the first time in two years, and the crowd got its money's worth. There were 18 ties and 16 lead changes, and neither team led by more than five points.

Reggie Lynch scored on a putback to put Minnesota up 64-62, but the Gophers went more than five minutes without scoring against the Big Ten's best defense. Springs got loose for an off-the-dribble 3 from the left wing that tied the game with 11.4 seconds to go in regulation.

Koenig's second 3 of OT put Wisconsin up 77-76 with 44 seconds to play. He finished with 11 points.

https://twitter.com/WisconsinOnBTN/status/822940595844849667

BIG PICTURE

Wisconsin: Another tough win on the road against an opponent with a strong RPI has the conference-leading Badgers rolling. They withstood a fiery effort from the Gophers that should move them up the Top 25. Wisconsin has road wins over Minnesota, Indiana and Marquette to bolster its resume.

Minnesota: Win or lose, this was a big game for establishing Williams Arena as a place to be in the crowded Twin Cities sports market again. The young Gophers gave senior-laden Wisconsin all it could handle. The gritty performance should further show a skeptical public that the team is worthy of its attention once more.

HAPP'S BINGE

The Wisconsin big man got off to a slow start, but the Badgers never would have made it to OT without his performance in the second half. He scored 14 straight points and almost single-handedly fouled Lynch out of the game.

Time and again, Happ got the ball in the post, backed down his defender and scored an easy layup.

"It's a thing of beauty to watch," Koenig said. "I was surprised they didn't change it up a little bit and double him, or something like that."

The Gophers were wary of leaving Koenig and the Badgers' shooters to help down low.

"I liked our game plan," Pitino said. "They're going to make you pay if you do other things."



LINEUP SHUFFLE

Pitino put Springs into the starting lineup, giving the Gophers a little extra size and experience over his usual starter, Dupree McBrayer. Springs outweighs McBrayer by 30 pounds, and the shift helped spark an offense that had been struggling.

Springs made six of 12 shots, including three 3s. And McBrayer took it in stride as well, scoring 14 points.

"I always see myself as a starter since I entered college, but it wasn't something I was really focusing on since I got here," said Springs, a transfer from UW-Milwaukee. "It's been more just, when my number's called, be ready, do all the little things."

UP NEXT

Wisconsin: Hosts Penn State on Tuesday.

Minnesota: Visits Ohio State on Wednesday.

 
---
---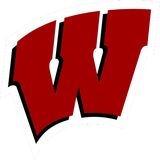 Get more from Wisconsin Badgers
Follow your favorites to get information about games, news and more