Grichuk's hot bat not hot enough to beat Sale, White Sox
BY foxsports • July 1, 2015
ST. LOUIS -- Just about everyone on the Cardinals' roster contributed to a big offensive weekend against the Cubs. But scoring runs became difficult once more when the other team from Chicago came to Busch Stadium.
Only one player made a real impact with his bat Tuesday night against the White Sox. Randal Grichuk's impressive three-hit day went to waste as winning streaks of nine games at home and six overall ended in a 2-1, 11-inning loss.
Most St. Louis hitters couldn't touch White Sox ace Chris Sale, who tied Pedro Martinez's record by striking out 10 batters for an eighth straight start. Sale made Grichuk his first victim, but the rookie outfielder would get his revenge.
A 448-foot blast to Big Mac Land took care of that, and Grichuk kept going with a leadoff double to left in the sixth. But the 3-4-5 hitters in the Cardinals' order couldn't even get the ball out of the infield, and the Cardinals wasted two more opportunities against Sale after Grichuk's one-out, eighth-inning single moved Peter Bourjos to second.
"When (Grichuk) feels good at the plate and the ball jumps, he's got the potential to do damage every time he walks up there," manager Mike Matheny said. "It's when he doesn't try to do too much. He doesn't need to."
Grichuk also didn't need to hit a triple to complete his cycle with Jon Jay on second and two outs in the bottom of the ninth. But even Grichuk couldn't deliver on a night when St. Louis finished 0 for 9 with runners in scoring position. He grounded out harmlessly to shortstop Alexei Ramirez.
Since the June 8 game when Matt Holliday left in the third inning with a quad strain injury that would send him to the disabled list, Grichuk is batting .317 with five home runs and 11 RBIs. He started all but one of those games and continues to play solid defense in the outfield, even though he didn't have a putout until the second out of Tuesday's 11th inning.
White Sox catcher Tyler Flowers hit another ball toward Grichuk four pitches later, but this one sailed into the left-field bleachers for Flowers' sixth home run of the season, off of Miguel Socolovich. Closer David Robertson gave up a pair of two-out singles to Jason Heyward and Yadier Molina, but the rally came up short when Xavier Scruggs grounded out to third base.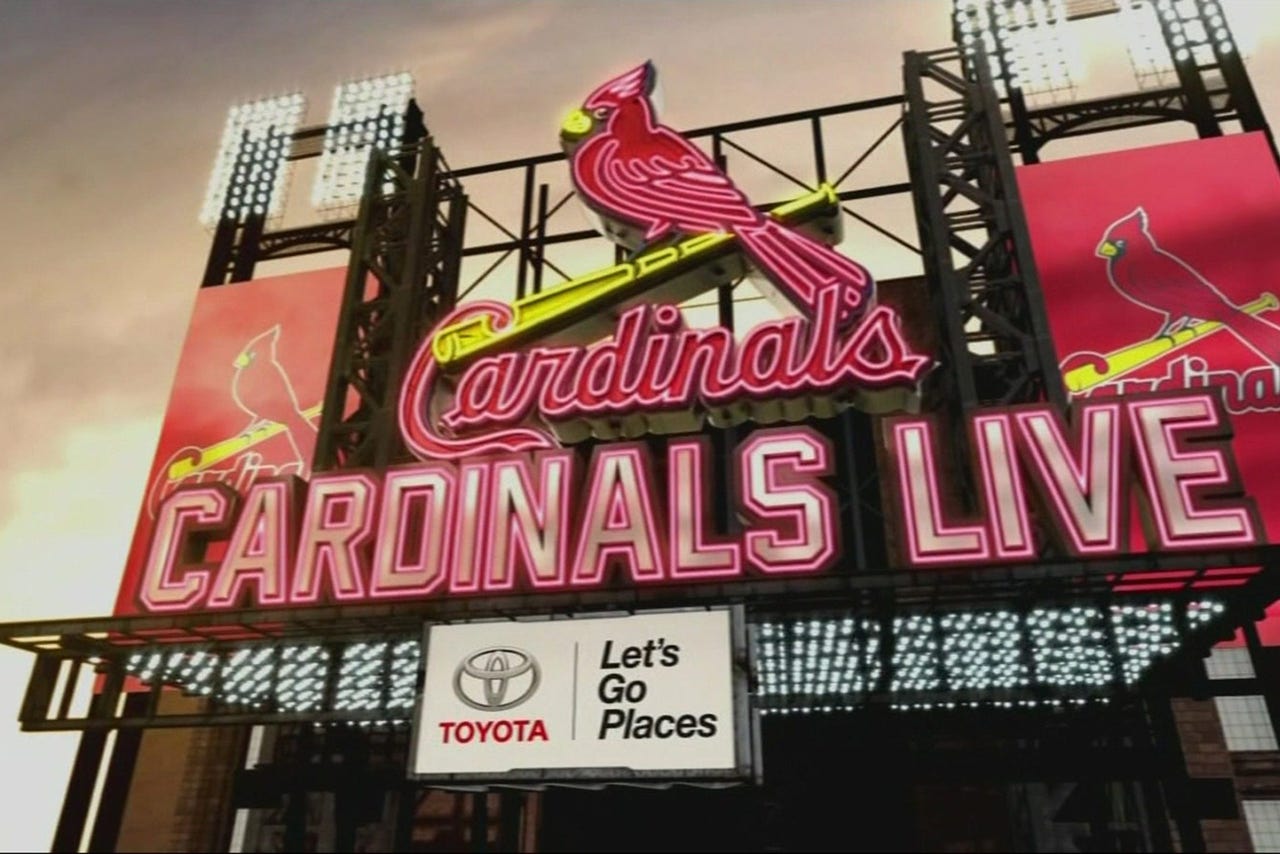 Watch the Cardinals Live pregame and postgame shows before and after every St. Louis Cardinals game on FOX Sports Midwest.
The Cardinals failed to score two runs five times in June, though they managed to squeeze out a 1-0 win against Milwaukee four weeks ago. Grichuk's seventh home run of the season might have been enough for another win if second baseman Pete Kozma hadn't bobbled the ball on a potential double play, or if it hadn't bounced past him on Jose Abreu's RBI single one batter later.
"We make a double play and there's not a run up there and it happened early on, too," Matheny said, referring to an error on Kozma when he dropped a throw at second in the second inning. "Fortunately, Lance (Lynn) worked his way out of that. But we've really been impressed also with how our defense has played all season."
Perhaps things would have been different with regular infielders Matt Carpenter and Kolten Wong, both of whom entered the game late as pinch hitters. They've been two of the more dangerous hitters for the Cardinals in key situations, although neither hit better than .250 in June.
Instead, others such as Grichuk and Heyward stepped up, along with some strong recent cameos by Scruggs and fellow Triple A callup Greg Garcia. They combined with more phenomenal pitching to help the Cardinals go 18-8 in June for baseball's best record.
You can follow Luke Thompson on Twitter at @FS_LukeT or email him at lukegthompson87@gmail.com.
---
---