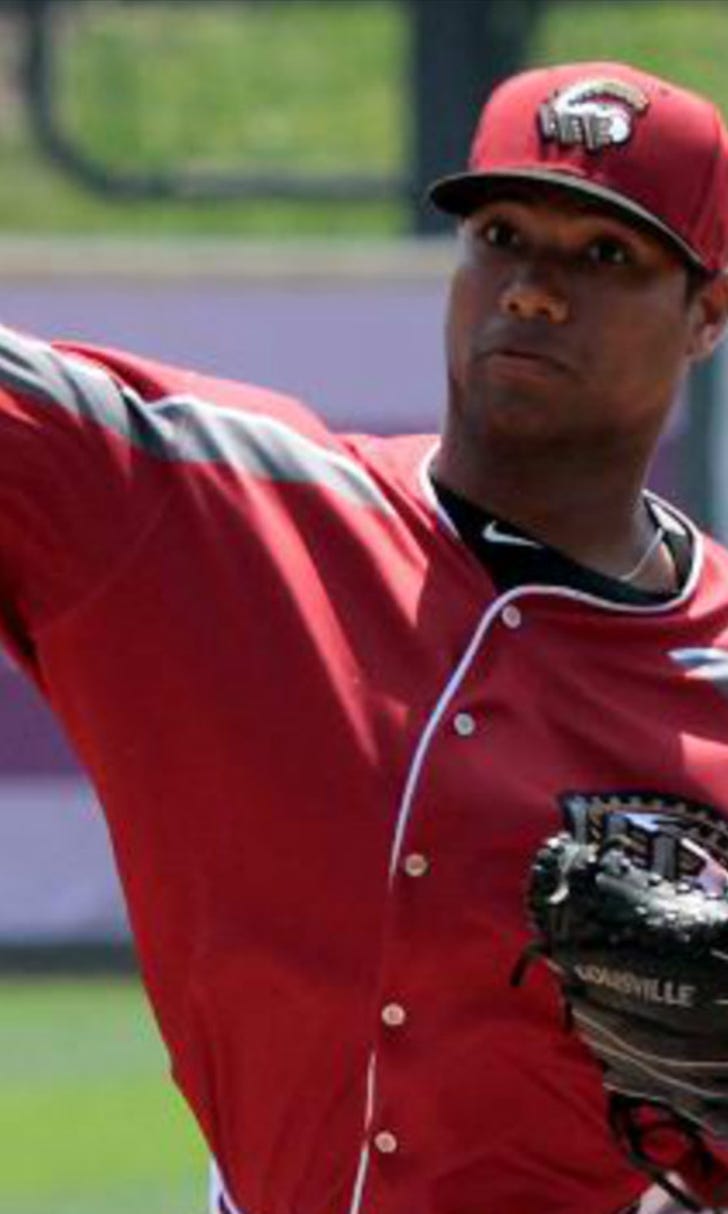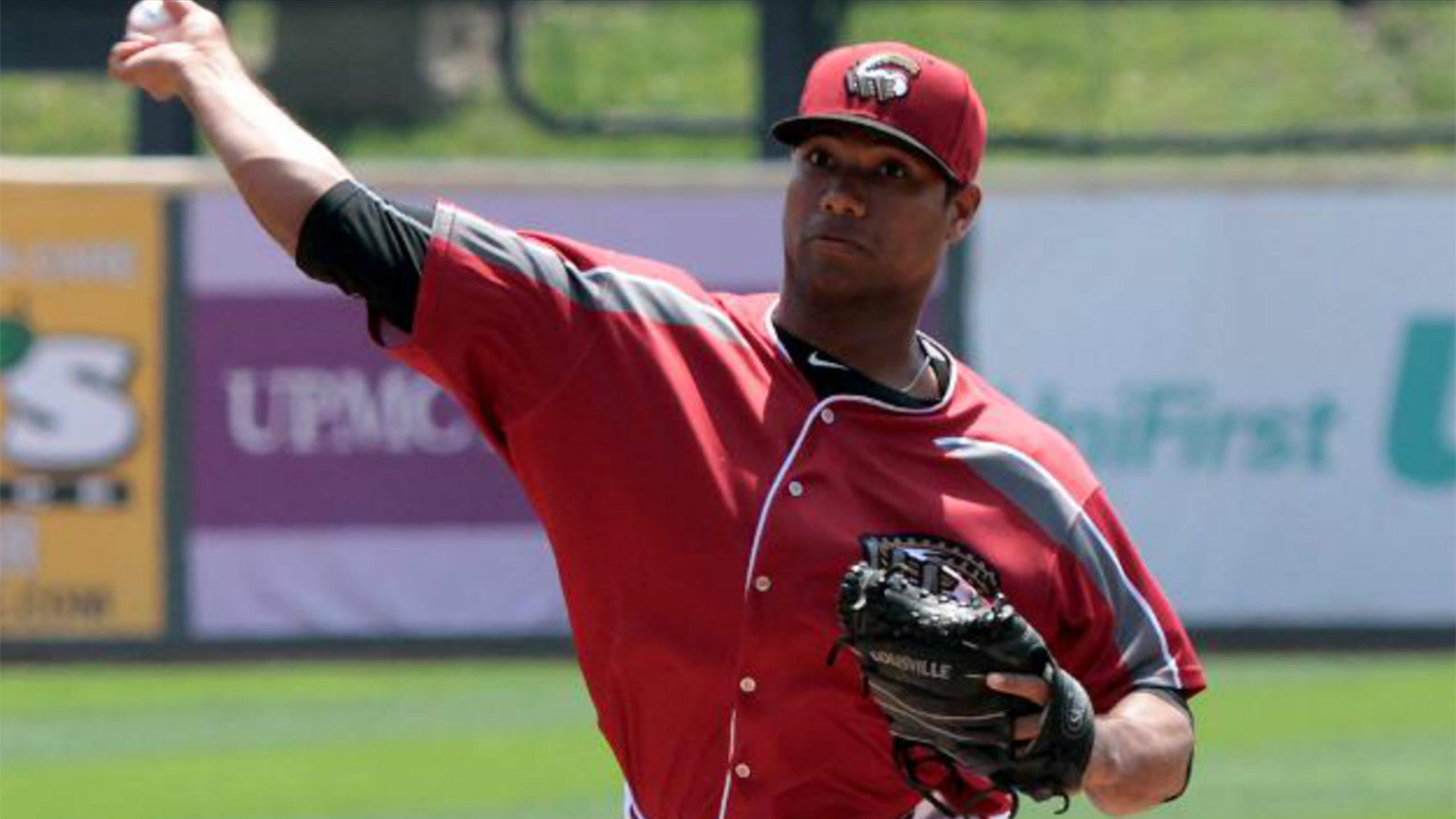 Getting to know Yhonathan Barrios
BY foxsports • July 24, 2015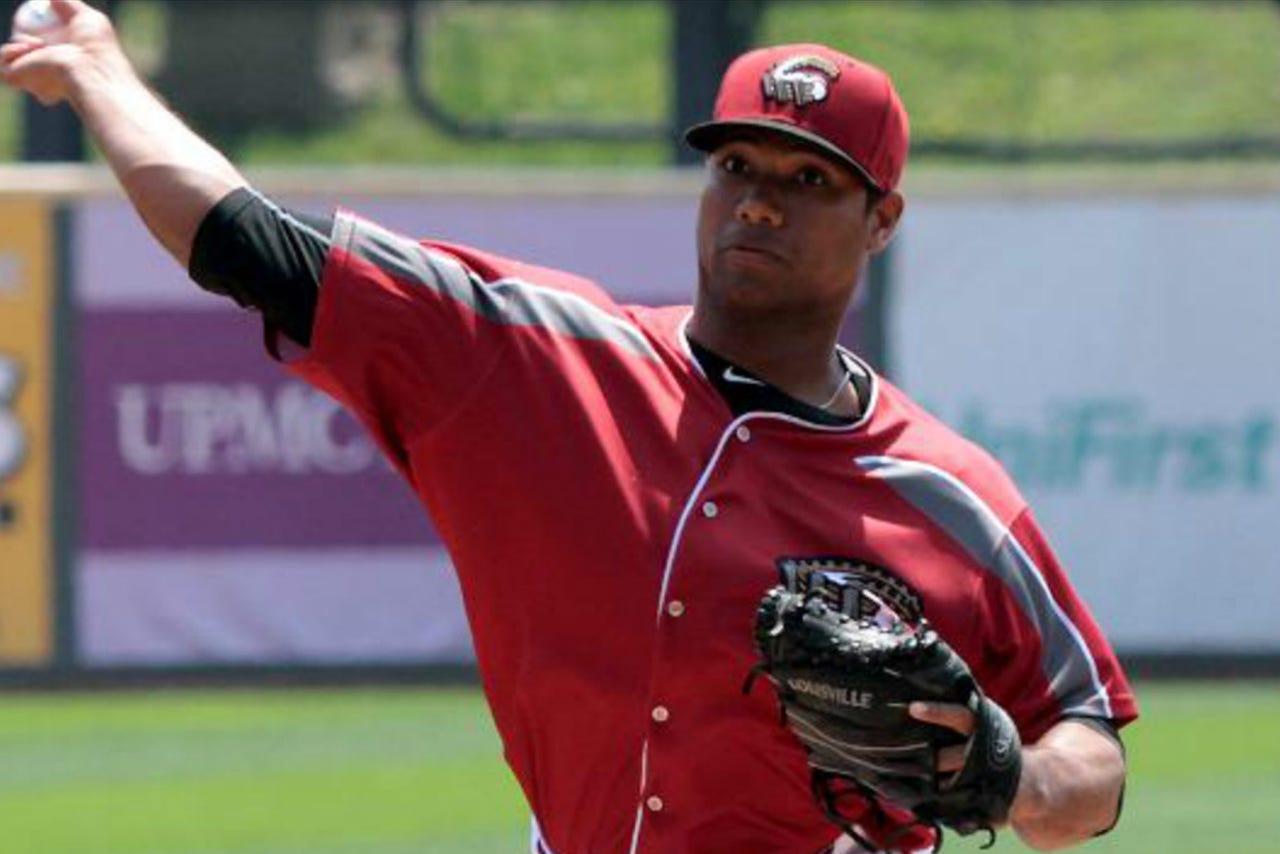 Just who is Yhonathan Barrios, acquired from the Pirates for Aramis Ramirez, and what might his future be with Milwaukee?
Barrios is a converted position player, who played shortstop, third base, second base and the outfield, in Pittsburgh's minor-league system from 2009-13 (Barrios missed the 2010 season with an injury). He hit 299/382/433 in rookie ball as a 19-year-old in 2011, but struggled once he reached A ball. He hit 196/255/217 in 2012 and 143/194/250 in 2013 before moving to the mound.
Barrios' main pitch is a fastball, which he regularly hits in the mid-90s. His secondary pitches are a work in progress, but he throws a slider and changeup.
Barrios, generously listed at 5-foot-11, pitched in 10 games in rookie ball in 2013. In 11 innings he allowed just one run on six hits with four walks and 10 strikeouts. In 2014, Barrios started in Low-A with West Virginia then moved to High-A in Bradenton. He combined for a 3.86 ERA and 1.474 WHIP. His strikeouts, though, dipped from 8.4 per 9 innings in Low-A to 5.4 per 9 in High-A, this despite the fact he was recorded throwing as high as 100 miles per hour.
Barrios was made available in the Rule 5 draft in the offseason but wasn't selected, which is not surprising since he had only one season under his belt as a full-time pitcher.
In 2015, Barrios was used in two games by the Pirates in spring training, allowing no runs on one hit with one walk and four strikeouts. He began the season with Altoona in Double-A and in 24 2/3 innings pitched to a 1.46 ERA with a 1.054 WHIP. He was promoted to Triple-A Indianapolis, where in 15 2/3 innings he had a 4.60 ERA and 1.723 WHIP. In those 40 1/3 combined innings, Barrios allowed just one home run, but he also struck out just 4.9 per 9 innings.
It is little wonder why the Brewers are putting Barrios in Double-A with Biloxi. With Altoona, he held righties to a slash line of 176/276/314 and lefties to 216/256/325. But in Triple-A with Indianapolis, he was stung to the tune of 364/432/455 by righties. Lefties hit 280/345/320 against him.
Barrios definitely needs some more seasoning as he is still learning how to pitch.
"Milwaukee fans can take some solace though in that in return for a player that won't be able to help them next year, they get a potential member of the bullpen," wrote Baseball Prospectus' Christopher Crawford. "There's still a lot of work to be done -- and his floor is organizational fodder -- but because of his arm strength, there's a chance he can become a contributor to a big league staff."
---
---