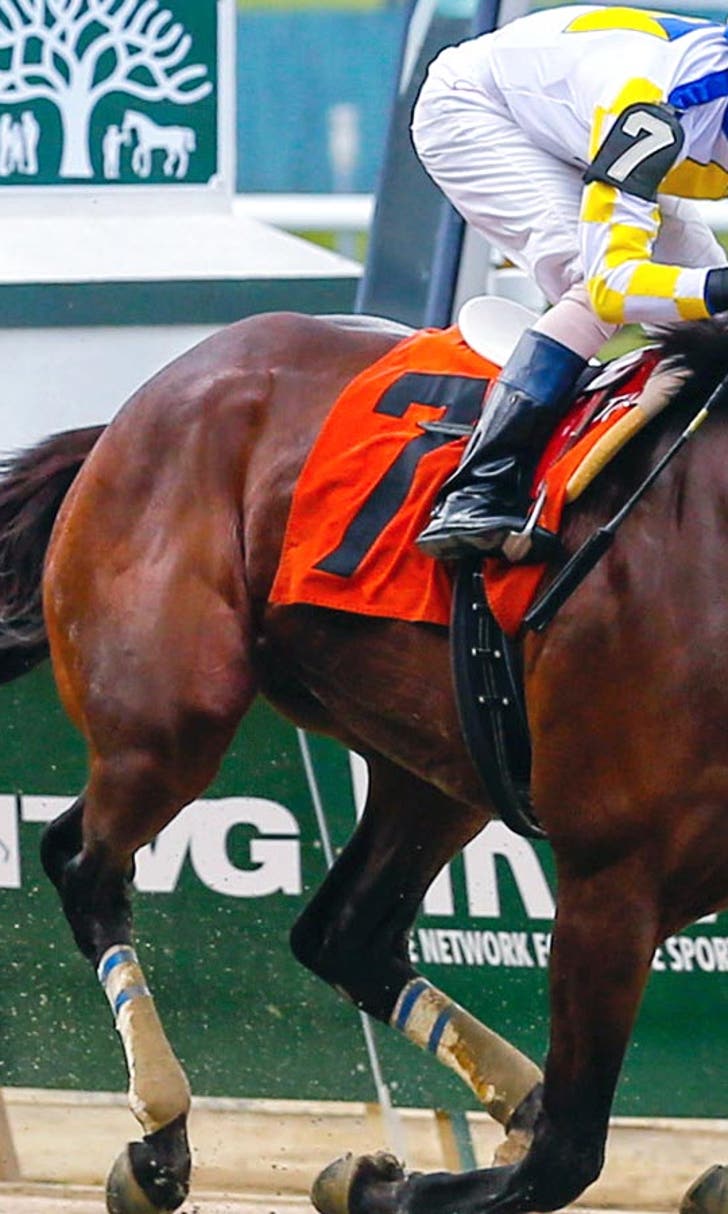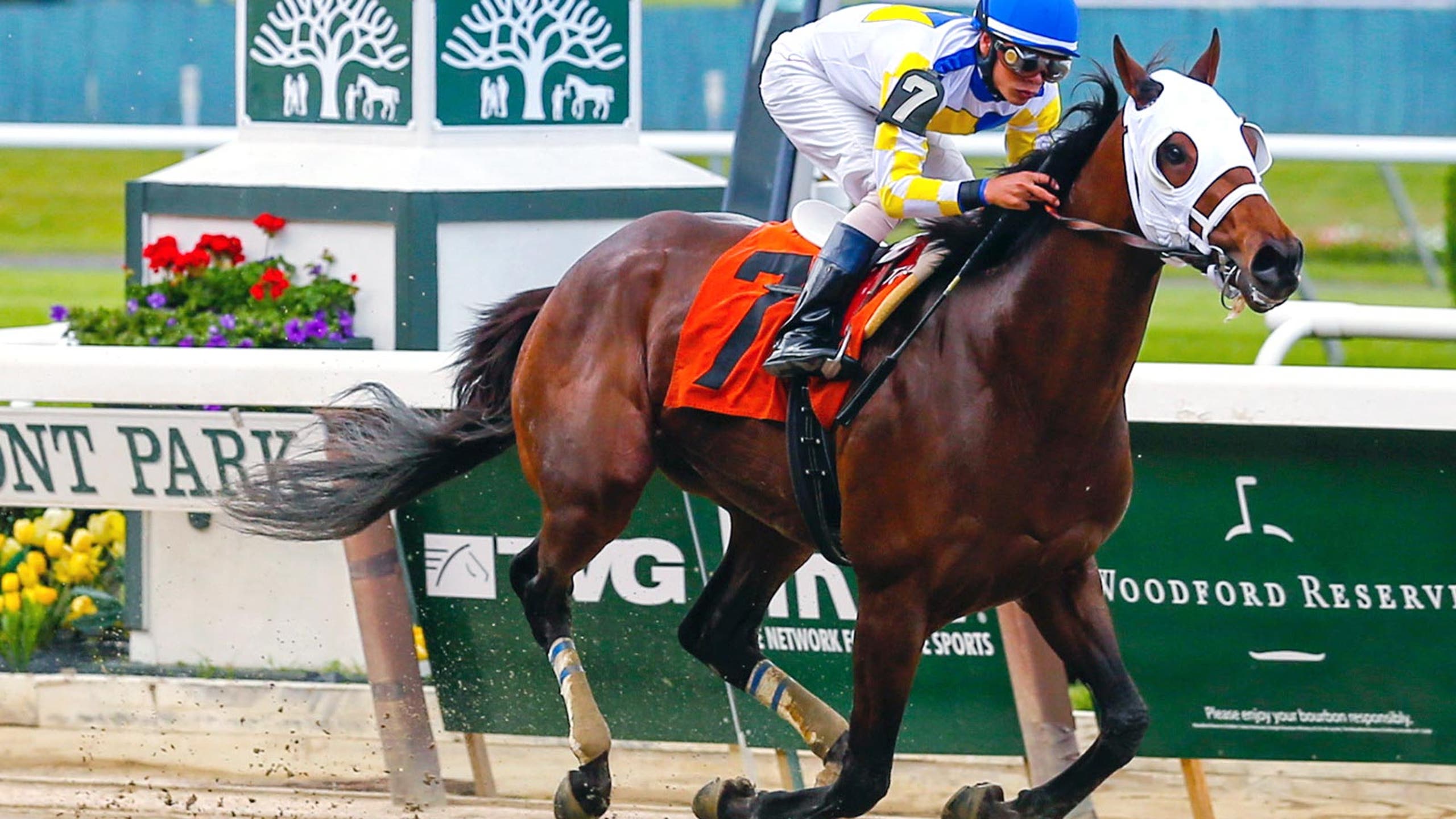 Getting to know Whitney Handicap winner Moreno
BY foxsports • August 6, 2014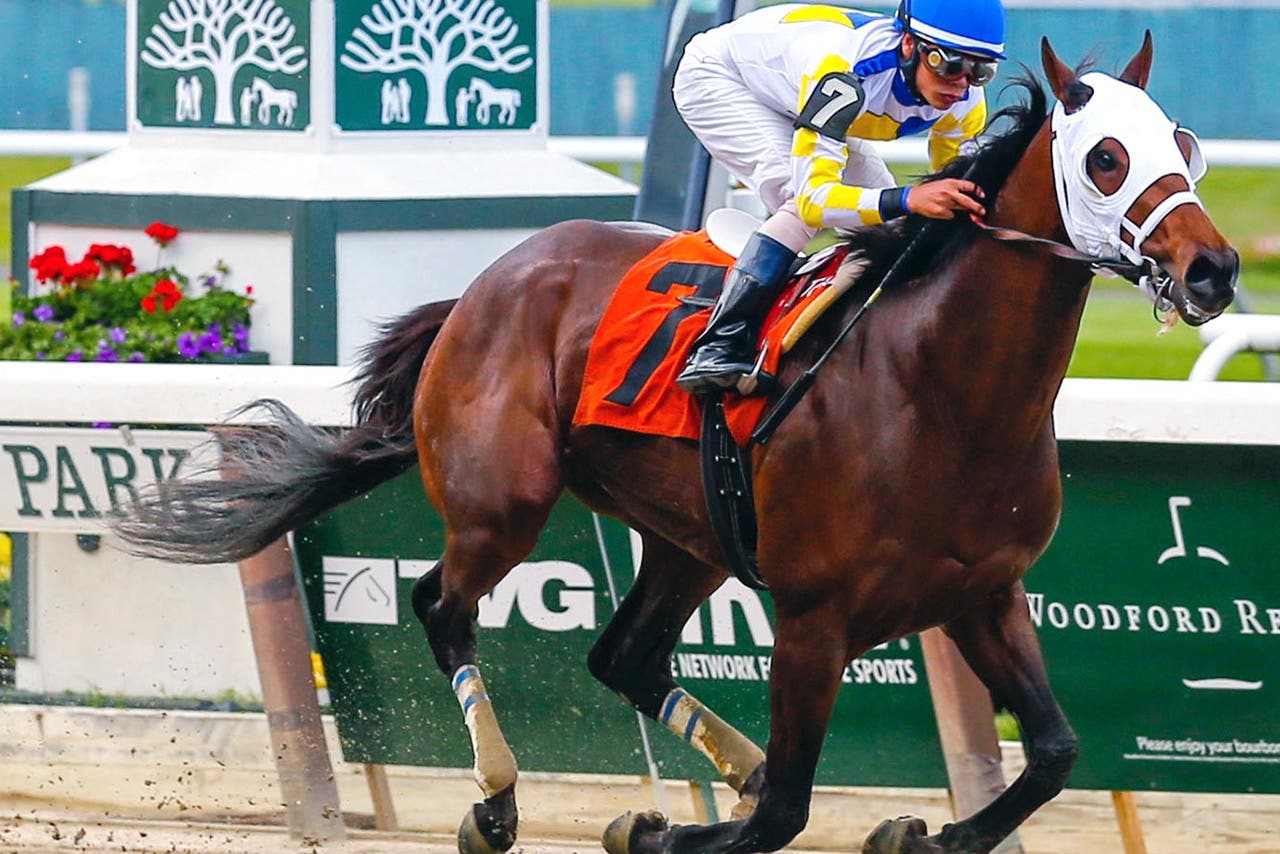 When Moreno won the Grade 1 Whitney Handicap on Aug. 2, he finally lived up to the potential trainer Eric Guillot knew he had.
"We finally got the fractions we needed," Guillot said of the pace of the Whitney the morning after the race. "I don't think this was a new peak for him. He was already at his peak."
While Moreno's connections are hopeful the Whitney win can lead to an even better second half of the season, including a run at a Horse of the Year title, they also know there is a lot of work to be done before that becomes a reality.
"Palace Malice already has four graded stakes victories and a win in the Met Mile," said Guillot. "I think we need to win the Breeders' Cup Classic."
Guillot's idea of winning the Breeders' Cup Classic became more of a reality with his charge's Whitney victory as it gave the team a free pass to the Classic via the "Win and you're In" Challenge Series. Obviously, Moreno isn't a total unknown, as he raced in some of the top races last year, but let's get to know him a bit better as he aims at a fall campaign that will keep him in the national spotlight over the next few months.
Race Résumé
Moreno took a while to learn how to play the racing game, losing his first nine starts. But when he finally put it all together, he earned his first career victory by an easy 6¼ lengths. Ironically, that win came on the undercard of the 2013 Belmont Stakes, which was won by Palace Malice.
Guillot and Southern Equine Stable had renewed confidence in the gelding after the victory and put him in the Dwyer Stakes a month later. Again, Moreno blew the field away with a seven-length victory that earned him an Equibase Speed Figure of 107, improving on his previous best by nine points.
From there, Moreno headed into the deep end of the pool and held his own. The gelding finished third behind Palace Malice and Will Take Charge in the Grade 2 Jim Dandy and was only a nose behind winner Will Take Charge in the Grade 1 Travers Stakes. The pair matched up again in the Pennsylvania Derby with Will Take Charge beating Moreno by 2¼ lengths, but that runner-up finish also gave Moreno his best Equibase Speed Figure up to that point with a 115. Moreno ended the year with a dull 10th-place finish in the Breeders' Cup Classic to close out his 3-year-old season.
This year, Moreno has had another useful year with two on-the-board finishes from four starts prior to the Whitney, but he never really showed the talent seen in the Dwyer and Travers last year. In the Whitney, Guillot told Junior Alvarado to make sure he was two lengths in front at the first turn as Moreno has done his best running from on the lead, and the jockey followed the orders. Moreno led from start to finish with Alvarado knowing they were about to break Moreno's 13-month losing streak before the gelding even changed leads in the stretch.
"As soon as I turned for home [I thought I had the race won]. Even before I hit it, switching leads to the right, he took two big jumps. I said, 'I don't think there is a way anyone can pass me,' " Alvarado said after the race.
The win was a huge one for Moreno, jumping his career-best Equibase Speed Figure from a 118 to a 124.
Guillot has attempted to change Moreno's running style a little bit throughout his career but seems set on sending Moreno straight to the lead now, a style that has obviously worked well for the gelding. The bad news for Moreno is that three other horses have also won spots in the Classic -- Majestic Harbor, Moonshine Mullin and Bayern -- with all of them wanting to be on or near the lead. In addition to Game On Dude, another front-runner who will potentially run in the race, it may set up for fast fractions that could burn out all the speed horses and set up for a closer like Will Take Charge to get the Classic victory.
Pedigree
If you take a look at Moreno's pedigree, it is easy to see where he gets his speed and stamina.
Moreno is by Ghostzapper, the 2004 Horse of the Year who set a new track record while winning that year's Breeders' Cup Classic. Ghostzapper has produced foals who are quick enough to win Grade 1 sprint races, as is the case with Judy the Beauty, in addition to producing horses that can stay a route of ground in graded stakes, like Fleur de Lis winner Molly Morgan and Moreno.
Ghostzapper is by 1998 Breeders' Cup Classic winner Awesome Again, so the stallion gives his foals a nice dose of stamina from his sire in addition to his speed. However, he can't take all the credit for Moreno's ability to cover longer distances as his female family similarly contributes plenty of class and stamina.
Moreno is out of Danceinthesunlight, a daughter of A.P. Indy. Danceinthesunlight never raced so she never got a chance to show if she would be efficient at routes or not but her sire was a Belmont Stakes and Breeders' Cup Classic winner, so she definitely wasn't lacking the potential to go long from him. Looking at the female family behind Danceinthesunlight, nothing should hold her back on that side either.
Moreno's second dam (maternal grandmother) is Dancethruthedawn, who definitely had the stamina and speed needed to be a classy route winner. The champion 3-year-old filly in Canada, Dancethruthedawn won the Grade 1 Go for Wand Handicap at 1 1/8 miles against her own sex in addition to winning the Queen's Plate, Canada's version of the Kentucky Derby, against males at 1 ¼ miles. In addition, her full brother (same sire [father], same dam [mother]) Scatter the Gold won both the Queen's Plate and Princes of Wales Stakes (two legs of Canada's Triple Crown) and her dam, Dance Smartly, was a Canadian Triple Crown winner and a Breeders' Cup Distaff victor.
Going deeper into the female family, you see names such as Classy 'n Smart (Dance Smartly's dam), leading sire Smart Strike, and two-time Eclipse award winner Sky Classic, among others.
While I could go on about Moreno's pedigree and how he's bred to win a race like the Breeders' Cup Classic, he has already shown that he also has the talent that it takes to get the distance and at least be in the running for the top spot. He had an excuse for the 2013 edition of the race, with his trainer saying that he got hurt, so if you believe him you can cross that performance off his résumé.
Probably the most promising thing we learned about Moreno coming out of the Whitney is that he is going to be allowed to run in front, a position in which he's obviously the most successful and comfortable. However, as posted earlier, this also could be his undoing in a race like the Breeders' Cup Classic if he has to deal with multiple other classy horses who also want to be the leader at nearly any cost.
---