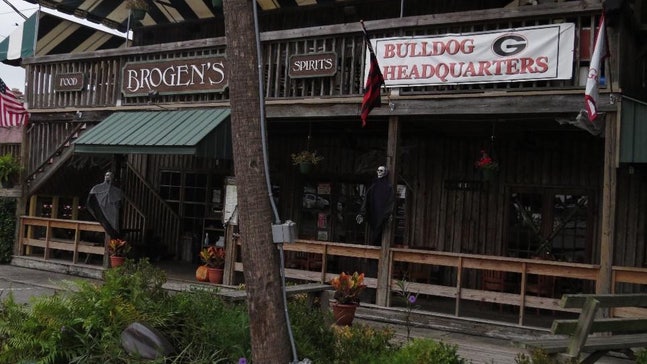 Georgia Fans' Annual Georgia-Florida Home Away From Home
Published
Oct. 30, 2015 2:59 p.m. ET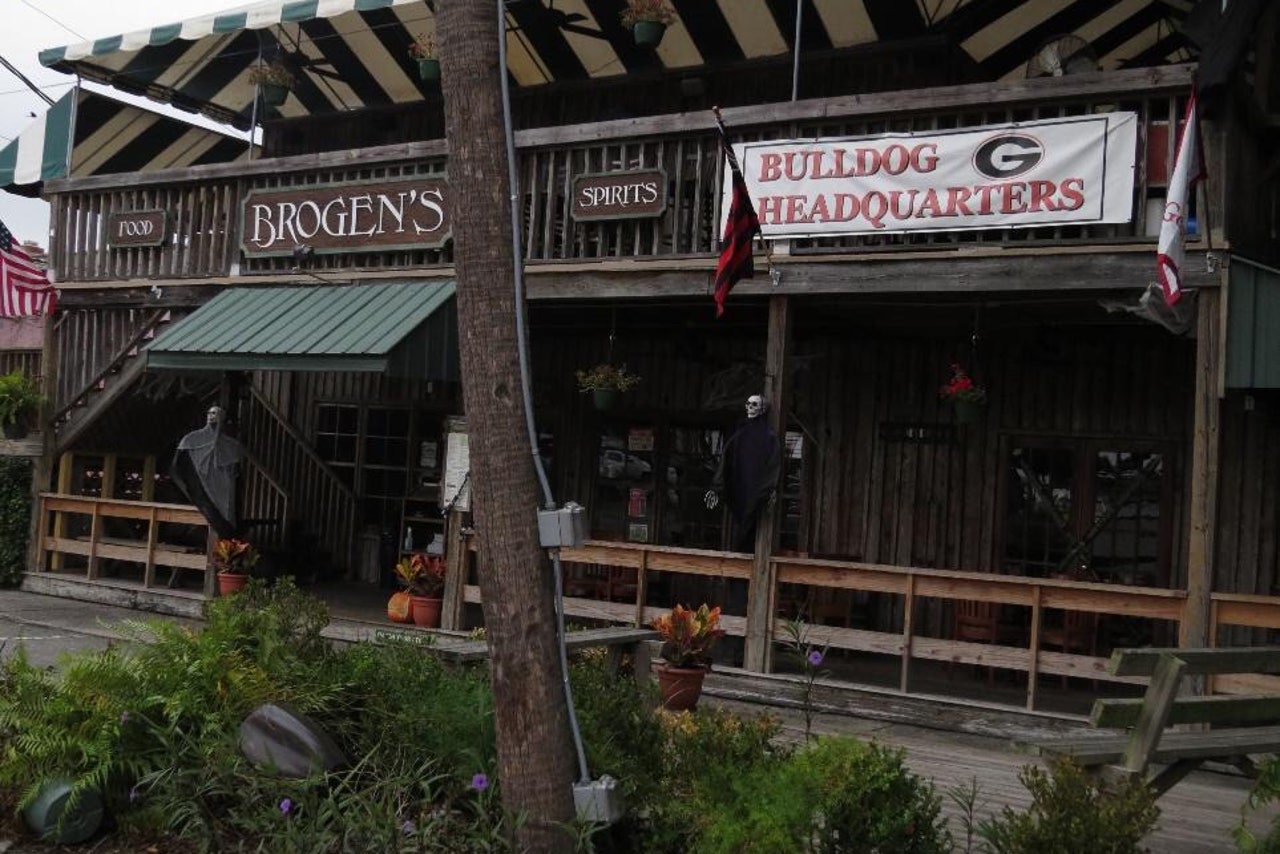 Walking down Mallory Street, storefronts decked out in red and black, banners and flags emblazoned with Uga's face flapping against the sides of buildings, you might think you're in Athens. That is until you get to the pier at the end of the street, jutting out into the Atlantic Ocean.  
This Athens by the sea is St. Simons Island, part of many Georgia fans' annual Georgia-Florida game tradition. This weekend, the small island will swell as hotels and vacation rentals fill to capacity.
"We're busier than Christmas," says Bobbie Davis, owner of Roberta's, a trendy women's and children's boutique on Mallory Street.
The third generation of Davises to own and operate Roberta's, Bobbie Davis is already wearing her red and black when I drop in on her the Tuesday before the game.
"I got my nails done for the game," she laughs, showing off her all red manicure.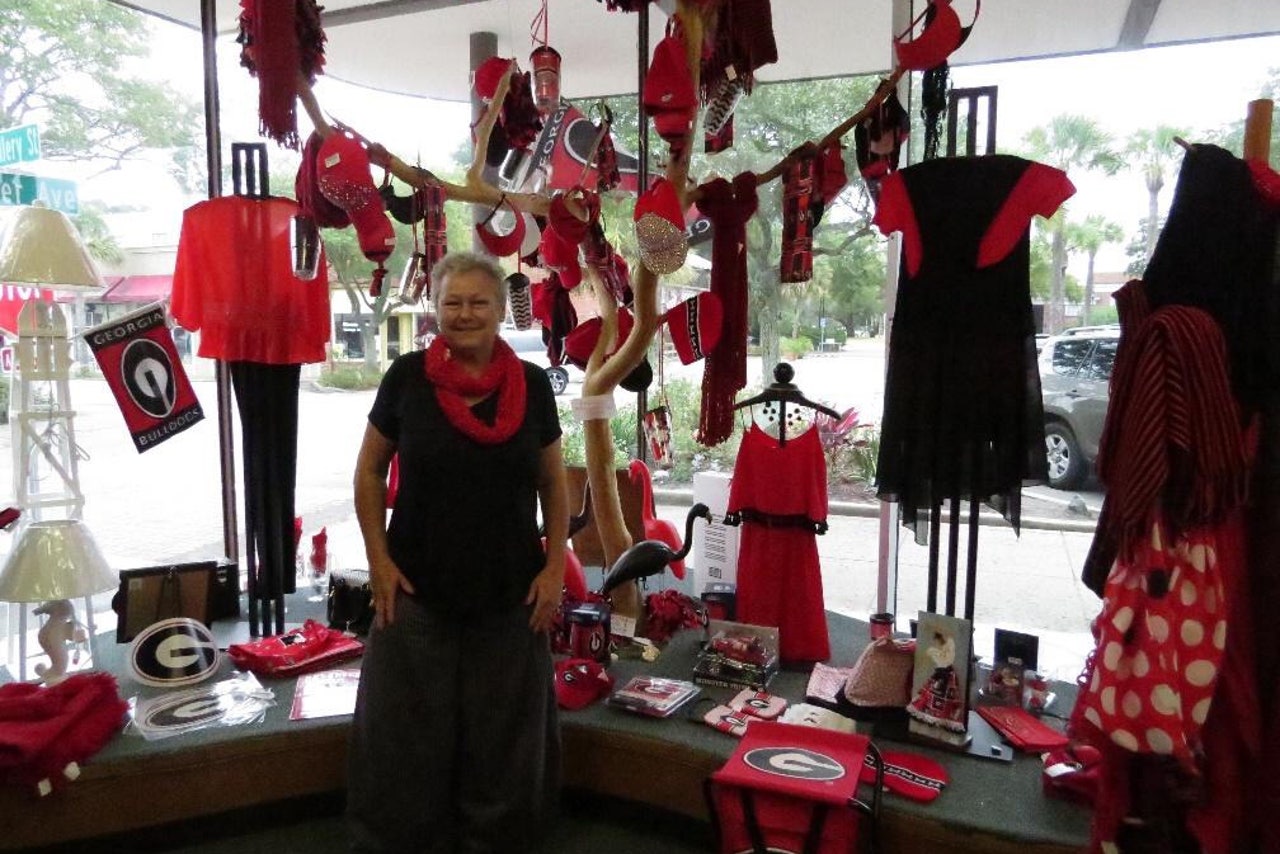 Bobbie leads me to the back of the store where she shows me a black and white photograph of her father, Georgia great Lamar "Racehorse" Davis. A three-year letterman, Davis was a wide receiver for the Bulldogs in the early 1940s, including the 1942 SEC and national championship team. Inducted into the State of Georgia Sports Hall of Fame in 1990, "Racehorse" was known for catching a 65-yard touchdown pass from Frank Sinkwich, the final horn going off while the ball was in the air, to beat Auburn 7-0 in 1941.
The storefront has been decked out in red and black since September.
"We still have to do it for dad," she explains. "I started out doing it for him. I started out with a few things, and every year I got more and more until the whole store turned red and black.
"He loved it. He still had his fans that came in. He used to stand and sign things for folks."
The elder Davis passed away in 2008, but his daughter keeps his love of all things Georgia alive for the droves of fans who flock to the island this time every year.
"A lot of our patrons are the alumni," said Davis. "They're not the rambunctious and rowdy type."
Cracking down on revelers
There might be less of that "rambunctious and rowdy" crowd this year. Several proprietors around town were quick to tell me about a letter the Glynn County Board of Commissioners sent to the University of Georgia in August. The letter (which you can read in full here) was sent in an effort to discourage misconduct by visitors to the small island town and the surrounding Golden Isles area:
It then goes on to detail the increased presence of law enforcement on the beach, sobriety checkpoints and judges available to quickly expedite the processing of those who will be arrested.
The letter was meant to target those who frequent "Frat Beach" --"a beach party that looks more like Panama City Beach during spring break than it does a gathering of college football fans. A picture taken before noon on Friday, however, shows the letter didn't keep everyone away. 
Businesses still welcoming UGA fans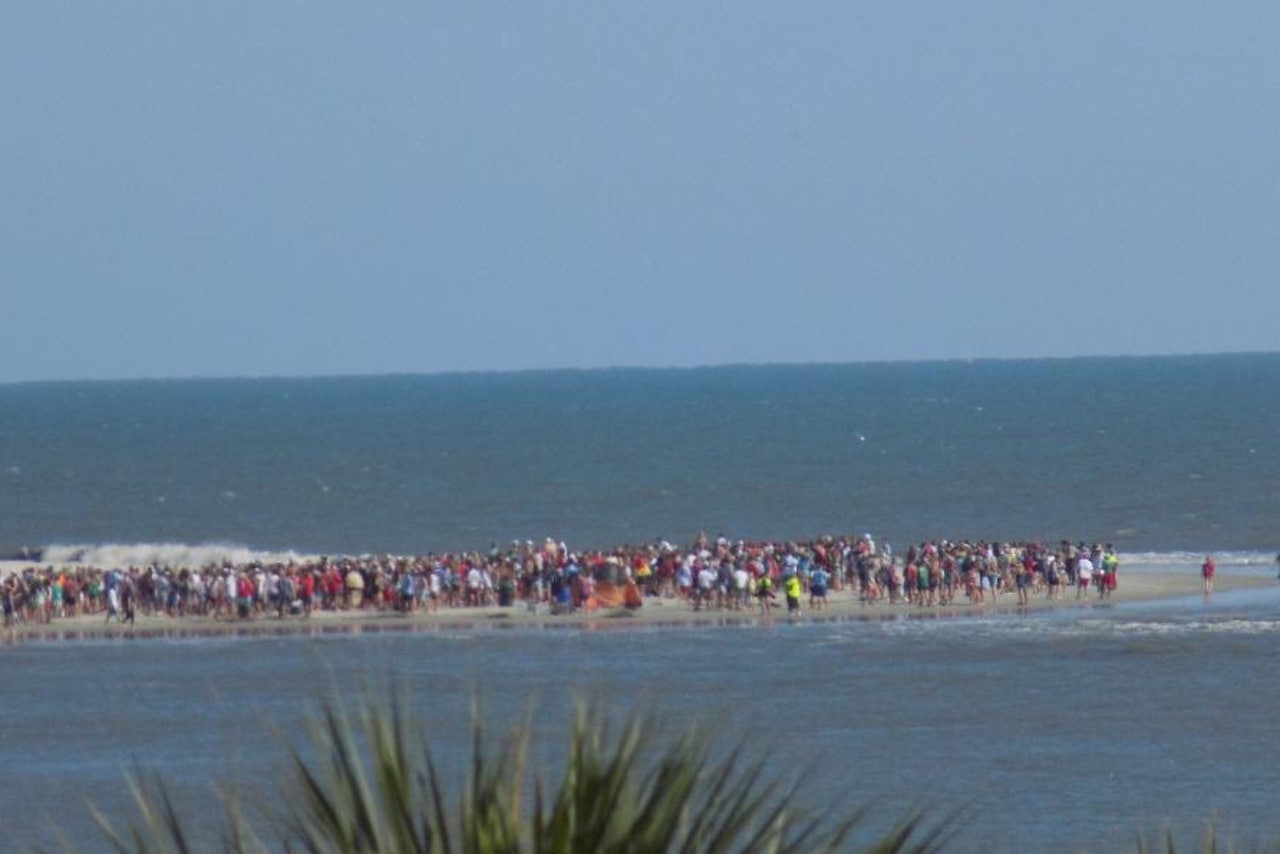 Many businesses on the island look forward to the annual invasion by Georgia fans, however. The King and Prince, an oceanfront resort with the island's only oceanfront restaurant and bar, Echo, expects to be packed this weekend. The resort is welcoming fans with open arms, and even offers a transportation option for the game.
Both guests and non-guests heading to Jacksonville for the game have the option to purchase a spot on one of four buses from the King and Prince for $100, which includes a boxed lunch and assorted mixers for the ride.
Businesses like Roberta's and the King and Prince were excitedly preparing for the fans to arrive when I was on St. Simons Island earlier this week. Understandably, they hope Georgia fans continue to call St. Simons Island their home away from home for a long time to come.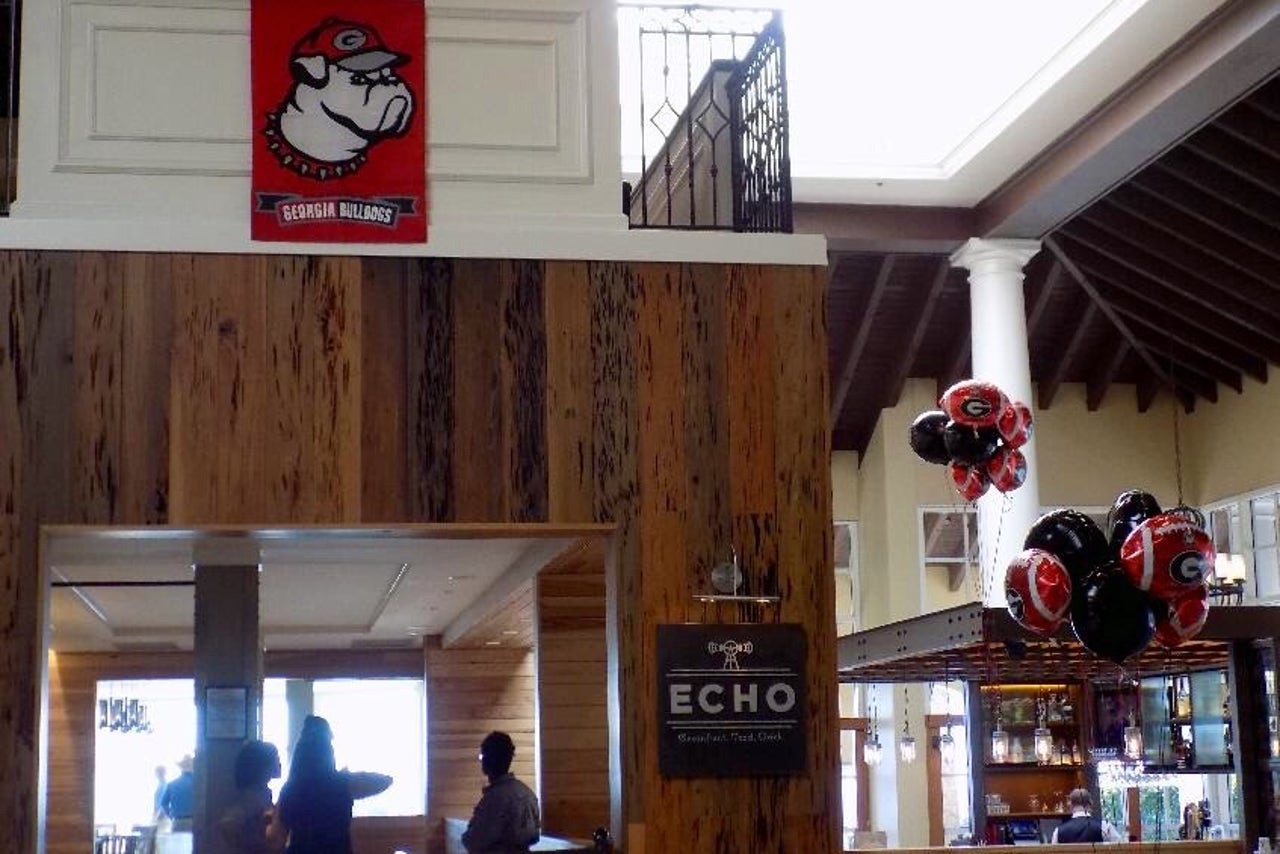 ---
---