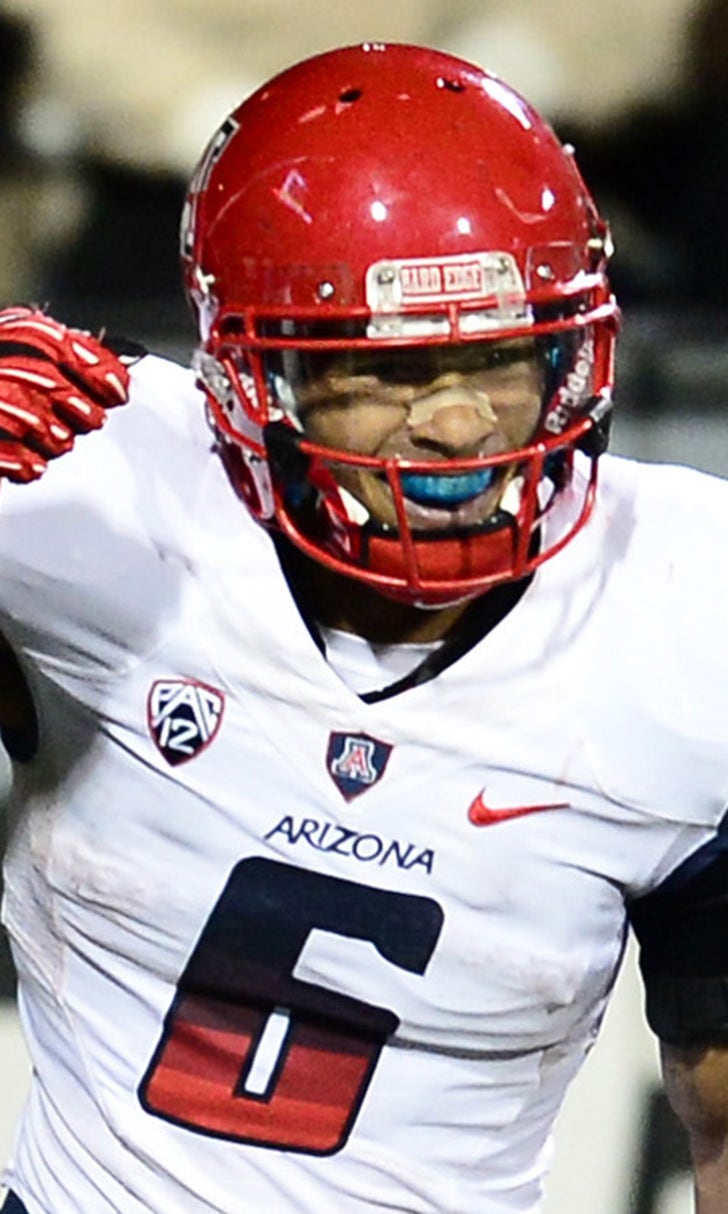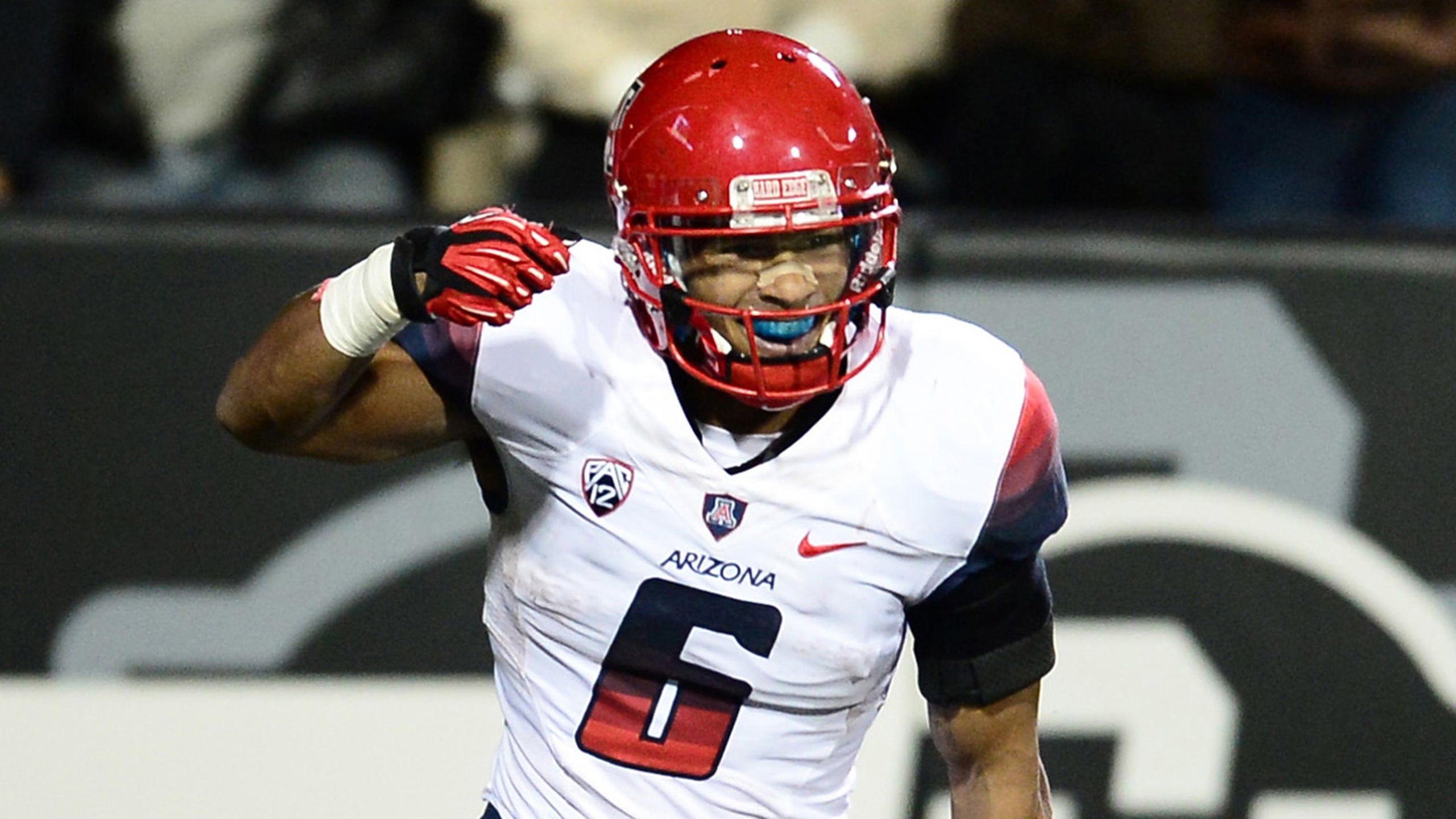 Freshman Phillips has caught on quickly at Arizona
BY foxsports • December 12, 2013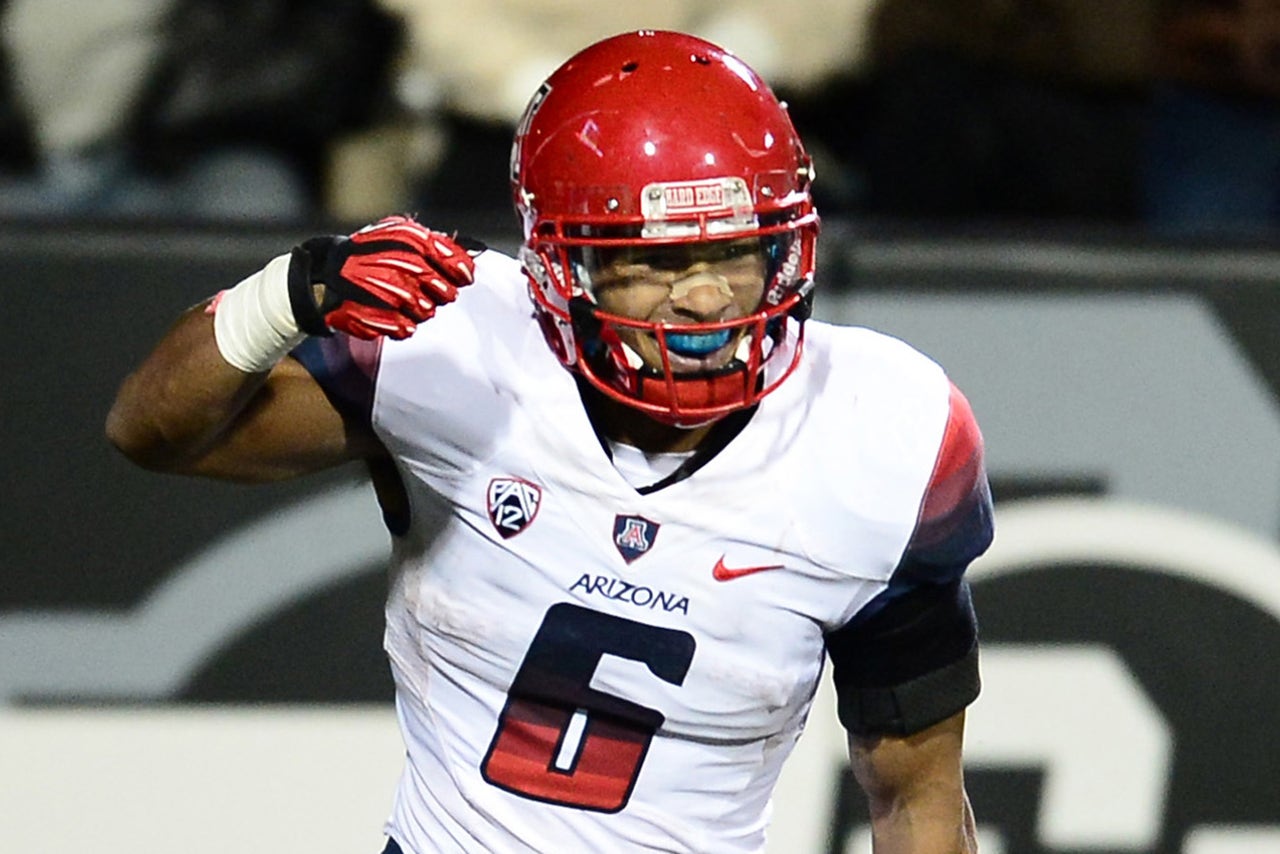 TUCSON, Ariz. -- For freshman wide receiver Nate Phillips, it all started two games into the season -- more specifically when he caught a pass for 12 yards on Arizona's second drive against UNLV.
It was good for a first down. Two plays later, he caught another pass for 18 yards. Two plays later, the Wildcats were in the end zone and well on their way to a resounding win over the Rebels.
At the same time, Phillips was starting on his way to what turned out to be an outstanding freshman season.
"It didn't surprise me seeing him do what he did this year," said Bernie Busken, Phillips' high school coach at Basha High in Chandler. "He's a special player. Not only he is really good physically, but he's also that good mentally. He understands the game. He's going to be a difference-maker."
Phillips already has been for Arizona, catching 42 passes for 503 yards and seven touchdowns.
While the coaches are on the recruiting trail and unavailable for comment, it was just two days into camp this summer when Rodriguez said Phillips would play a part in Arizona's offense was "not going to redshirt." Phillips had been too impressive not to play him.
"He's a quick learner and conscientious," Rodriguez said in August.
Again, this didn't shock Busken, who runs an offense that's similar to Arizona's. It made for an easy transition.
"It was just a natural fit for him," said Busken, who said he communicated with Phillips about every 10 days this season to tell him he was doing a great job. "He's going to be a special player for a long time."
Arizona's Ka'Deem Carey, Boston College's Andre Williams give Advocare V100 Bowl a 'compelling' matchup. FULL STORY >>
Phillips said he felt comfortable from the beginning in part because he was being used a lot early, a byproduct of the Wildcats' depth problems at wide receiver with star Austin Hill (knee) and starter David Richards (foot) out with injuries.
"But that's what you want in a recruit: someone who can come in and play right away if you need them to," Phillips said of guys who can play. "If you don't, you just develop them for later years. But guys like me, Scooby (Wright) and Samajie (Grant), we came in and tried to everything we could for the team."
Phillips certainly did that, and it turned out to be a season beyond anything he could have imagined.
"I've always dreamed about it, but I never thought it would happen (like this)," he said, "especially in my first year. But I'm good with it.
"I think I had a good year, but there's always progress to be made."
Phillips said he'll always remember that first catch because the feeling "was something different and a special moment" simply due to it being the first.
"I felt like I showed everyone what I can do and that I can play," he said, "although I never thought I couldn't play and people didn't feel like I couldn't."
The turning point in the season, however, came over the next two weeks when Arizona played Washington and USC, both losses.
"I'm not sure what happened, but that's when I started to settle in and things became easier," he said.  
With Arizona facing Boston College in the AdvoCare V100 Bowl, he'll have a chance to build on his big numbers and continue progressing. He'll be part of core group that will be one of the most talented in Arizona history next year with Hill, Richards, Grant, Wharton, and transfers Cayleb Jones and DaVonte' Neal set to return.
"Right now you can't look too far, because we still have this game (against Boston College)," he said. "But it's going to be exciting with all the new additions."
He's also aware he'll have to get even better next season with so much competition, but he added:
"Everybody has to get better. I'm going to fight for it. And DaVonte' and Cayleb are only going to make everyone better."
---