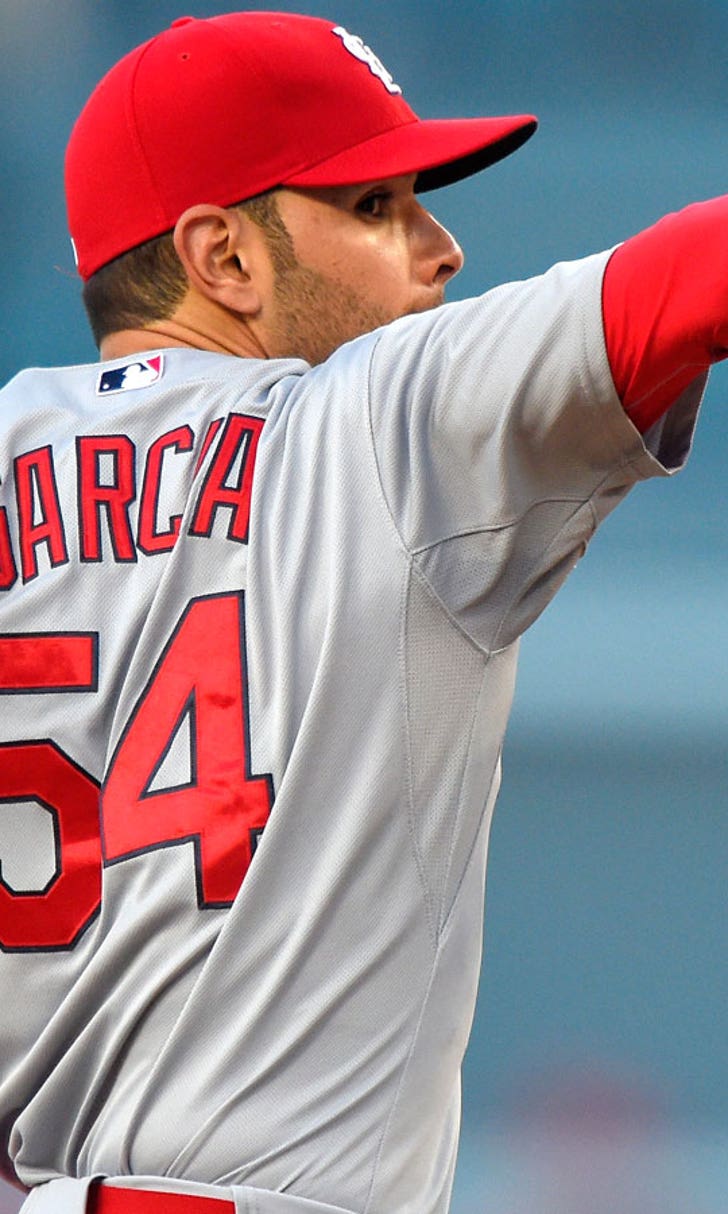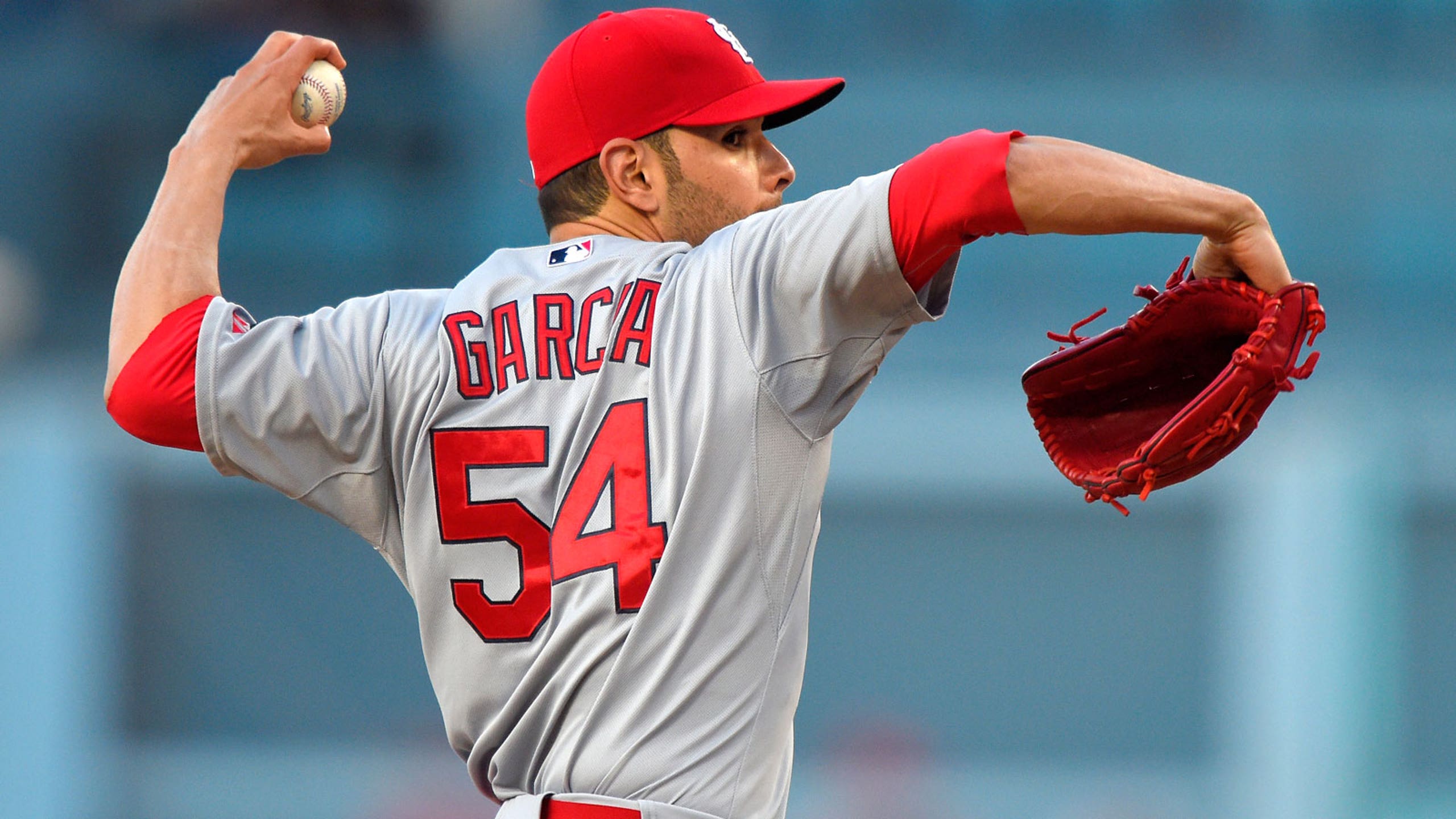 Fresh off the DL, Cardinals' Garcia ready for first start in a month
BY foxsports • July 28, 2015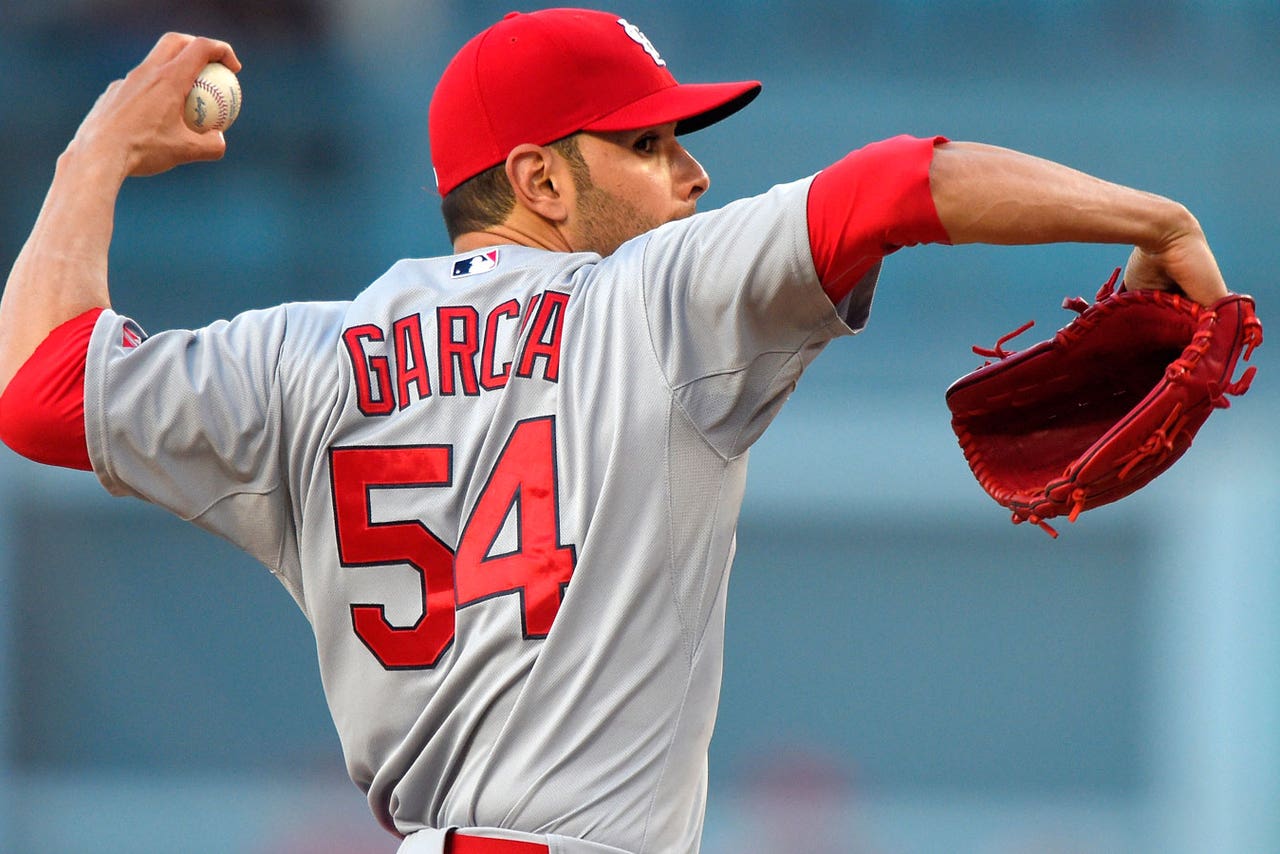 The St. Louis Cardinals bolstered their bullpen via a recent trade, but they don't have to make any deals to improve the majors' best rotation.
Jaime Garcia returns from the disabled list for his first start in a month, looking to continue his home dominance of the Cincinnati Reds on Tuesday night.
St. Louis (64-35) acquired former closer Steve Cishek in a trade with Miami last week. Now, the rotation -- which boasts a major league-best 2.79 ERA -- is getting Garcia (3-3, 1.69 ERA) back for the first time since he allowed one run in seven innings of a 6-1 win over the Marlins on June 24.
The left-hander was 2-0 with a 0.43 ERA over his last three starts before suffering a left groin strain.
The Cardinals are confident the injury is history after he tossed five hitless innings with six strikeouts with Class A Peoria on Thursday.
"(We) have been very clear that when he's right and he's healthy, we want him on the mound," manager Mike Matheny told MLB's official website. "He's got the capability of doing some pretty impressive things every time he's on the mound.
"We're going to keep pushing it as much as he can, and most of it came back to the fact that he felt very good after his start, and the results were there, the velocity was there. Let's go."
Garcia's return is timely since he's 7-0 with a 2.21 ERA in eight home starts against the Reds (43-54). He's 10-2 with a 2.97 ERA in 14 starts overall.
The Cardinals are on the cusp of winning seven straight meetings with Cincinnati for the first time since 1980-81 after Kolton Wong's grand slam secured Monday's 4-1 victory.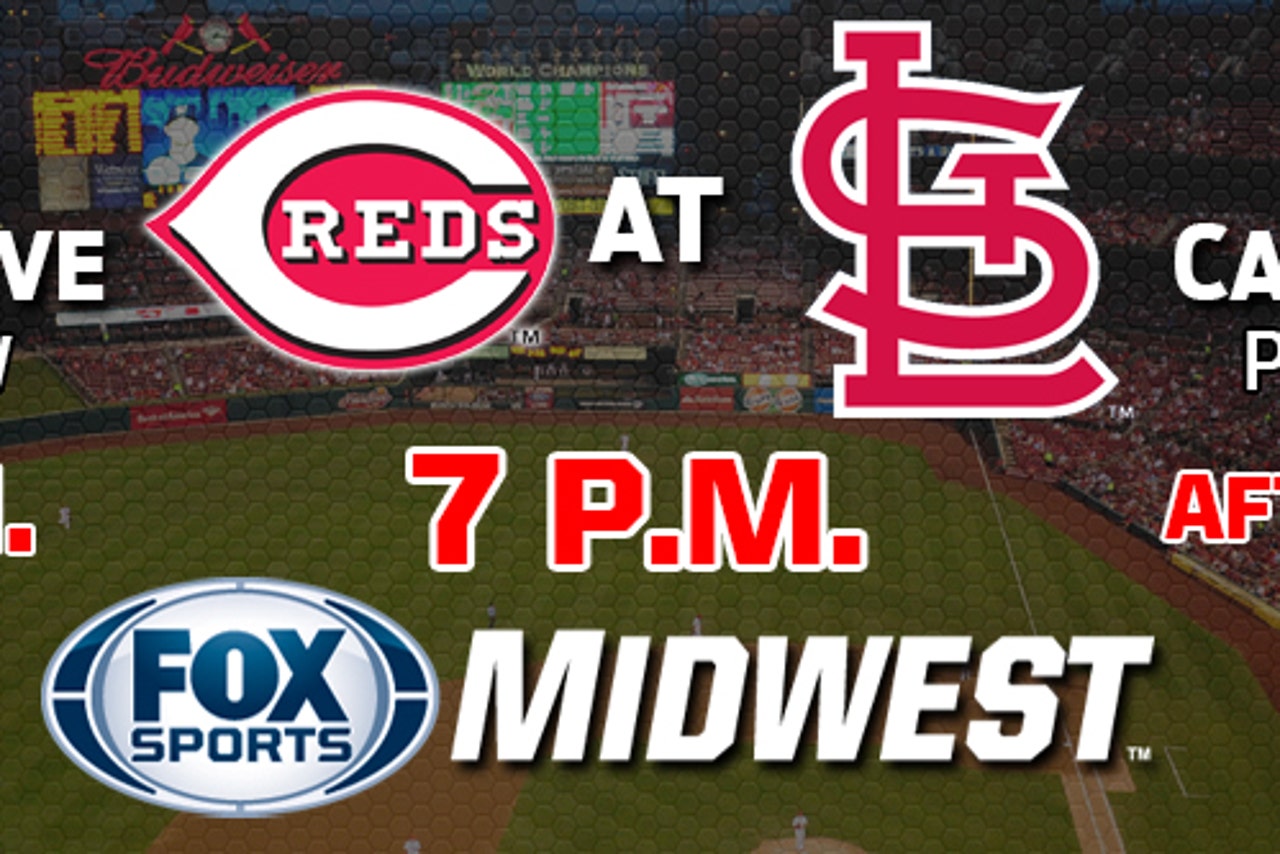 Wong is 7 for 20 with six RBIs this season against the Reds and he's 6 for 18 with a homer off scheduled starter Mike Leake.
Yadier Molina's status is unclear after he left in the fifth inning Monday because he felt ill after being hit in the facemask with a foul ball off the bat of Todd Frazier.
"After the foul ball my stomach started feeling bad," Molina said. "It was nothing in my head, just the stomach."
The Reds traded ace Johnny Cueto to Kansas City on Sunday and Leake (8-5, 3.78) could be next out of Cincinnati before Friday's trade deadline.
The right-hander is making himself an attractive option for a playoff contender, winning three straight starts with a 0.82 ERA.
He allowed one run in eight innings of a 9-1 win over the Chicago Cubs on Wednesday in what might have been his final home game.
"Each one from here on could be (the last start)," Leake said. "It is what it is. It's not in my control, obviously. If I'm traded, I'm traded. If I'm not, I'm not."
Leake is 0-2 with a 4.50 ERA in his last three starts at St. Louis. He tossed a four-hitter in a 2-1 loss there April 19.
Joey Votto is 19 for 34 (.559) with 10 runs in 10 his last 10 games. He's 8 for 22 with three homers this season against the Cardinals.
---
---