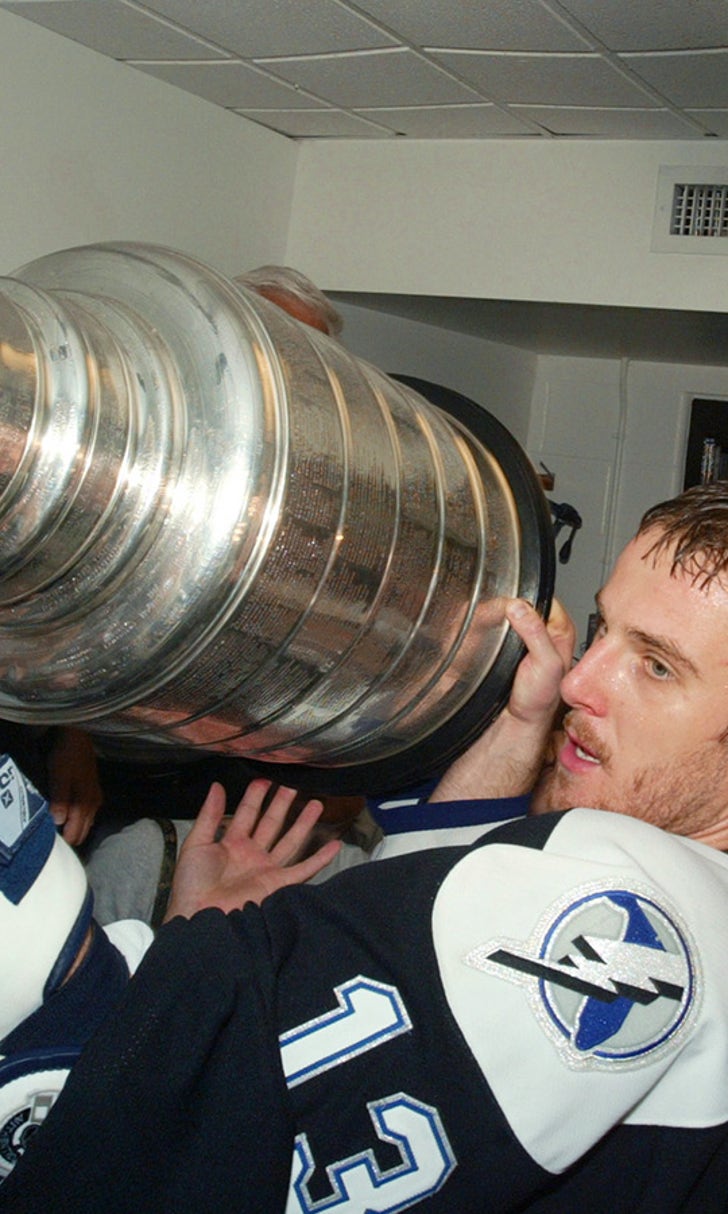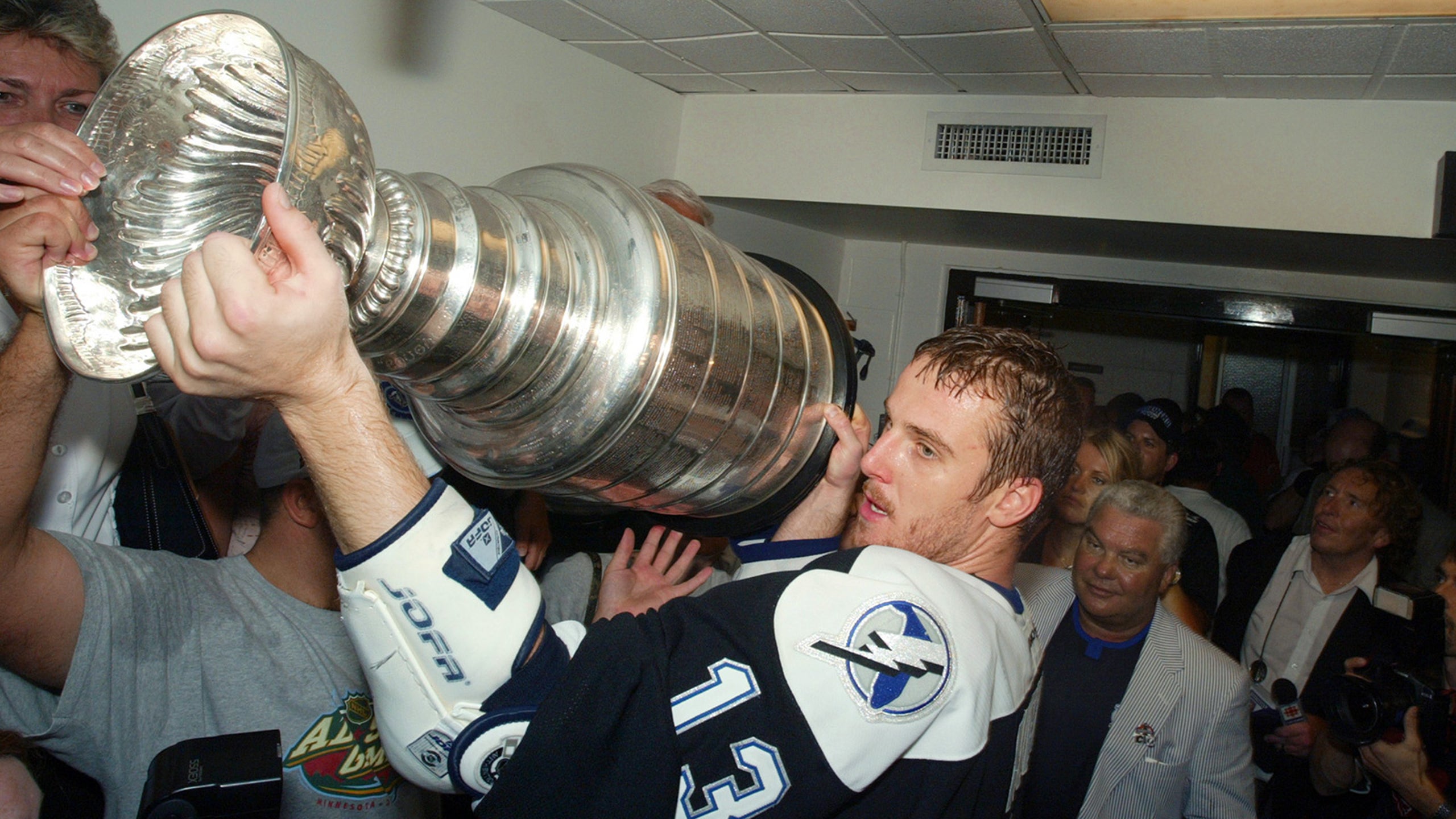 Former Lightning defenseman Pavel Kubina retires after 13-year career
BY foxsports • December 20, 2013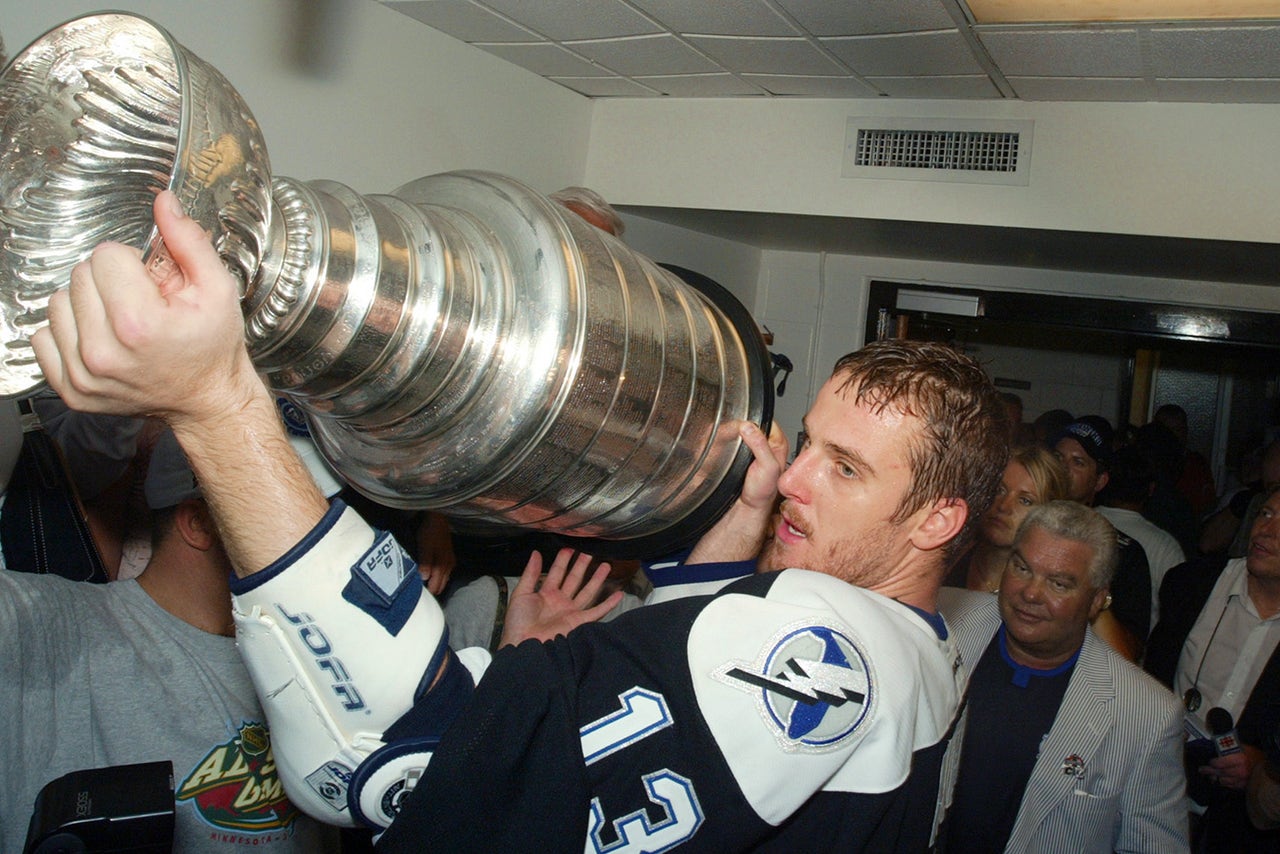 TAMPA, Fla. -- Defenseman Pavel Kubina, drafted by the Tampa Bay Lightning in 1996, announced his retirement from the NHL after 13 seasons Friday.
A native of Celadna, Czechoslovakia, he played in 970 career NHL games, scoring 110 goals and 276 assists. He played in 51 playoff games and was a member of the Lightning's 2004 Stanley Cup team.
He played for Tampa Bay from 1998 until 2006, before joining the Toronto Maple Leafs (2006-2009) and Atlanta Thrashers (2009-10). He rejoined the Lightning for parts of the 2010-11 and 2011-12 campaigns, before finishing his career with the Philadelphia Flyers in 2012.
"Making my way to the NHL and playing in the best league in the world for 13 seasons has been a dream come true," Kubina said in a press release. "I will be forever grateful for the experiences and friendships that I have gained over the course of my career, including capturing the Stanley Cup in Tampa in 2004. Thank you to Phil Esposito for drafting me and giving me a chance to play for the Lightning. I also would like to thank my family and friends for their support throughout my hockey journey."
In addition to his time with the Lightning, Kubina represented the Czech Republic three times in the Olympics (2006, 2006 and 2010) and four times in the World Championships (1999, 2001, 2002 and 2005). He also played in the World Junior Championships in 1995, and nine years later, he was part of the World Cup of Hockey.
Kubina, 36, was taken in the seventh round, 179th overall in the NHL Entry Draft. In the 1998-99 season, he led all NHL rookies in average ice time (22:47), scored nine goals and had 21 points in 68 games.
The 2003-04 season was a high moment for him.
He had a career-high 17 goals in 81 games, and he also produced 35 points with a plus-minus rating of plus-nine. In the postseason, he played in 22 games and had four points as the Lightning won their lone Stanley Cup. He also was named an All-Star that year.
"I would like to congratulate Pavel Kubina for his 14 years in the NHL, what a great accomplishment," former teammate Vincent Lecavalier said in a release. "Pavel has always been a great teammate on and off the ice. I had the pleasure of playing with and becoming a great friend and roommate of Pavel's during his nine years with the Lightning. I had the chance to watch him become a top defenseman in the league, and more importantly, was his teammate when we won the Stanley Cup in 2004. I wish all the best to him and his beautiful family."
In retirement, Kubina lives in St. Petersburg, Fla., with his wife, Andrea, and their two daughters, Tereza and Victoria.
"I will always look at Pavel from two angles: as an opponent and also like a teammate from spending a couple months together playing with the Philadelphia Flyers," said NHL great Jaromir Jagr in a release. "The most important thing was our battles, when we stood against each other. He was on top of his hockey career when he won the Stanley Cup with Tampa. I have great memories from when we played together on the national team at the Olympics, and also the World Championship in 2005, which we won. It is sad that the Czech Republic is losing another great defenseman in the NHL, as he was a very experienced, quality hockey player."
You can follow Andrew Astleford on Twitter @aastleford or email him at aastleford@gmail.com.
---
---