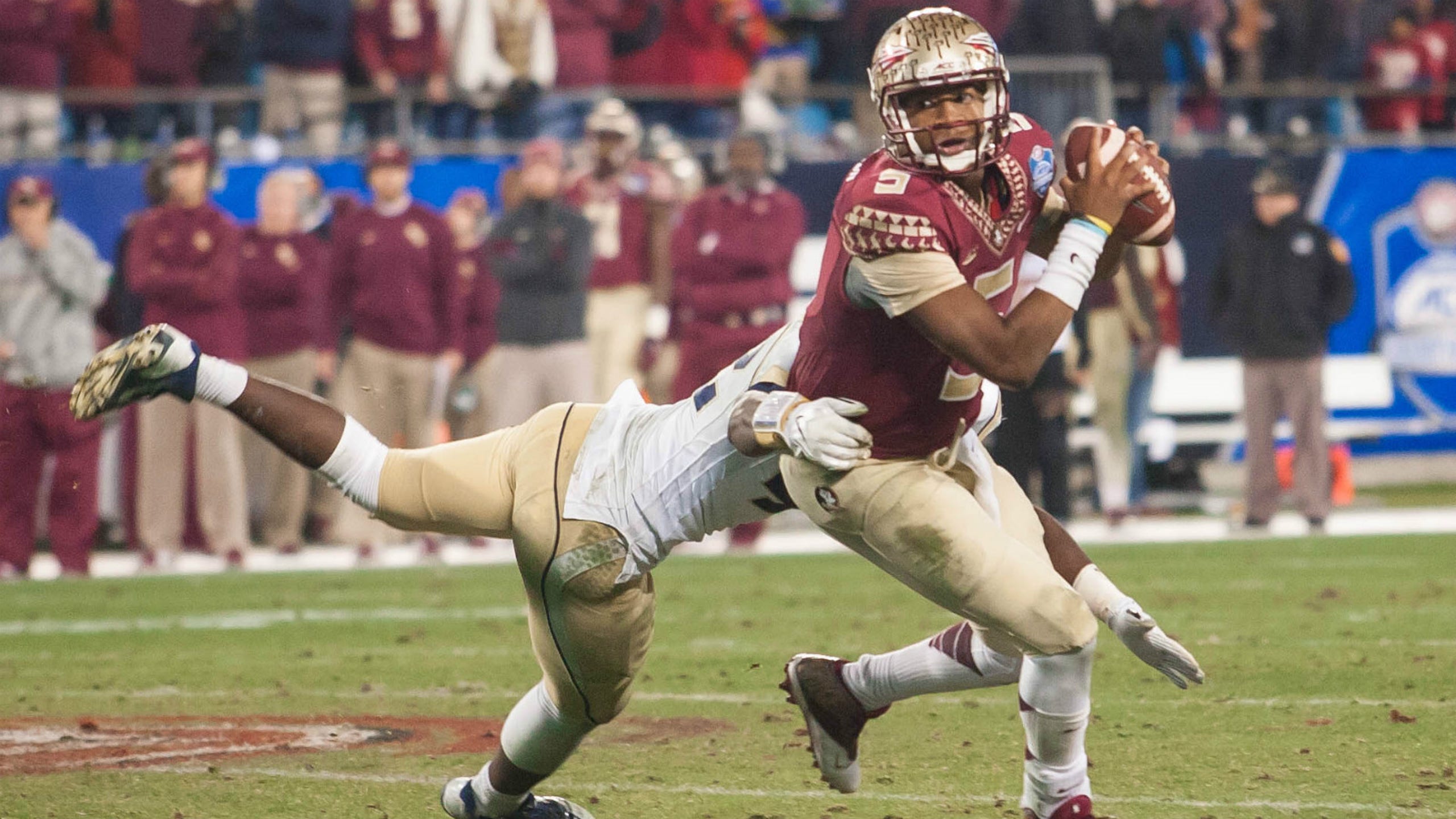 Florida State returns to practice, shifts focus to Oregon
BY foxsports • December 15, 2014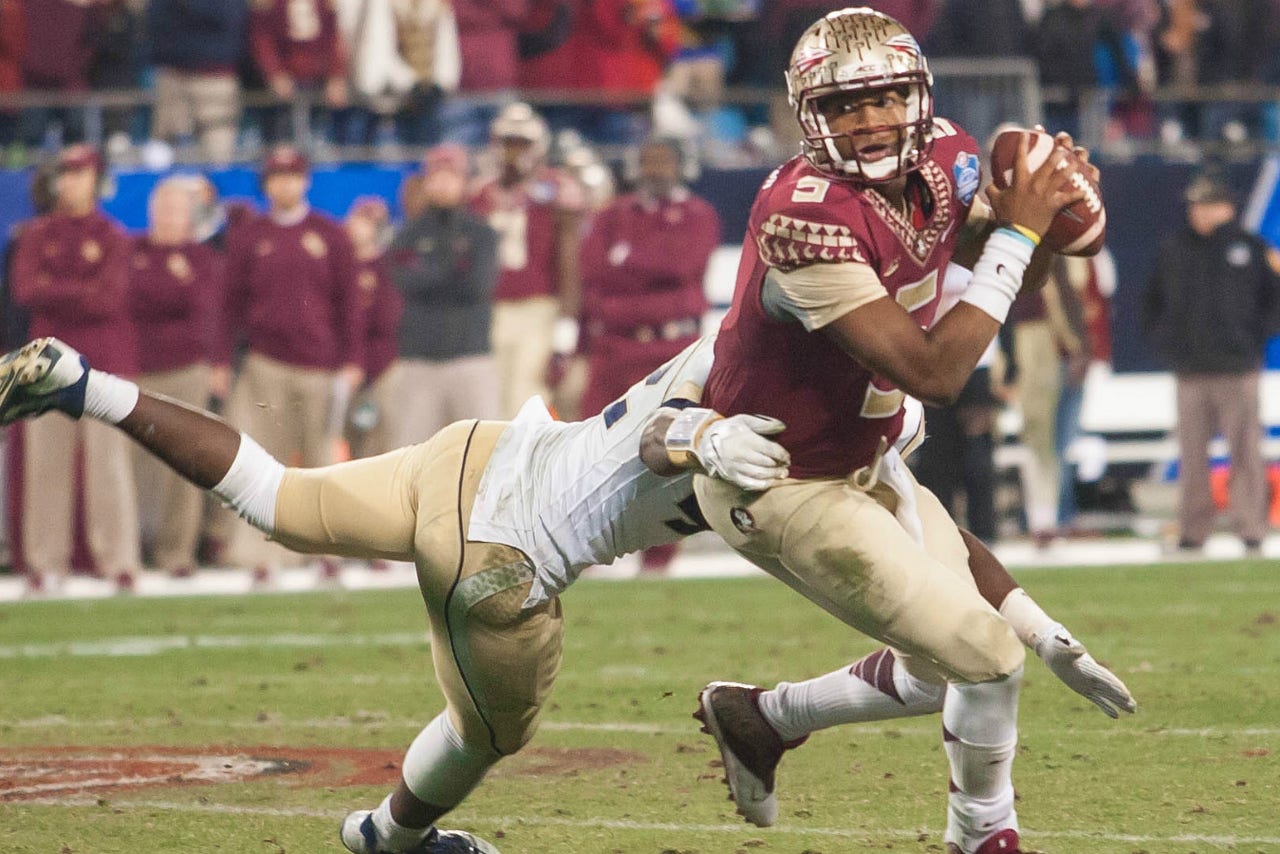 TALLAHASSEE, Fla. -- The Florida State Seminoles returned to practice on Sunday after head coach Jimbo Fisher demanded the players take time off to focus on exams and rest their bodies after a long regular season.
"Great to be back out here, it was good to give the guys a week off mentally and physically," Fisher said. "The pressures of winning and being a champion and doing all those things, I mean, sometimes you just got to get away from it. You got to walk away, mentally. You got to clear your mind and get a fresh mind. Because a fresh mind is, man, that goes a long way."
Fisher's move was well-received by his players, especially sophomore defensive back Nate Andrews.
"It was needed because a lot of guys were beat up," Andrews explained. "We got to relax because every week going into a game everybody gave us their best shot, so this week we actually got to rest for once. I knew this season was going to be hard, but this year was crazy. Every week we had to play our hearts out. Having to play all four quarters was the hardest part, last year we would play two quarters and then be out in the fourth."
Some players were still held out of practice. Starting defensive tackle Eddie Goldman and starting safety Tyler Hunter both watched from the sidelines.
"We held them out, but they'll be fine," Fisher said. "If we had to play a game next Saturday, they would be able to play. But I'm making sure they are healed fully before we get them on the field so that it isn't a nagging thing."
Another player nursing an injury is star quarterback Jameis Winston, who was sporting an ankle brace during Sunday's practice. He injured the ankle in an Oct. 30 victory over Louisville and it has nagged him ever since. When asked how the Heisman winner's ankle was feeling, Fisher was quick to respond.
"Jameis always seems fresh," he said smiling. "He seems like nothing ever gets to him. I don't see a difference in him, really."
Florida State will need all players healthy as it begins preparing for the newest member of college football's Heisman Trophy fraternity, Marcus Mariota, and his second-ranked Oregon Ducks.
Mariota led the nation with 53 total touchdowns and only turned the ball over four times in 13 games. His 186.3 passer rating was also the highest in America, making him a very difficult player to gameplan for and an even harder player to contain.
The intense film study hasn't begun quite yet, though, as the Seminoles' next few practices will be all about getting themselves back into shape and ready for Oregon's fast-paced offense -- an offense that averaged 74 plays per game during the regular season.
"We have to get conditioned because we know Oregon is going to be a fast-paced team," Andrews said after practice. "They have a lot of talent, but their tempo is very fast."
It will certainly be an up-and-down game, as the Rose Bowl pits two of the nation's most prolific offenses against each other. Oregon and Florida State enter the matchup ranked No. 3 and No. 28, respectively, in the country in terms of points scored per game. But stopping the Ducks offense won't become a major concern for Florida State's head coach for at least a couple more days. His focus lies with his team and their ability to return to full speed after a week away from the gridiron.
"Big fundamental practices for the first three days, we'll just go back to basics and camp-type practices and get fundamentally sound and start on our game plan stuff as we go forward," Fisher stated. "We've got plenty of time."
---