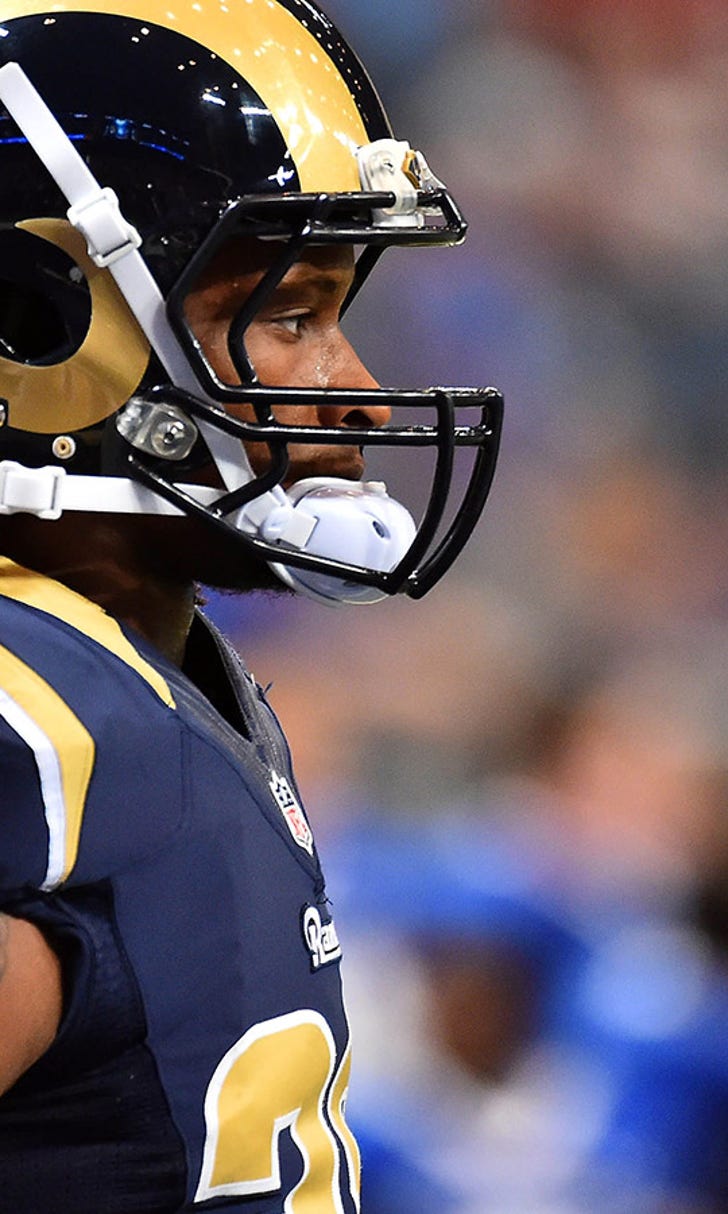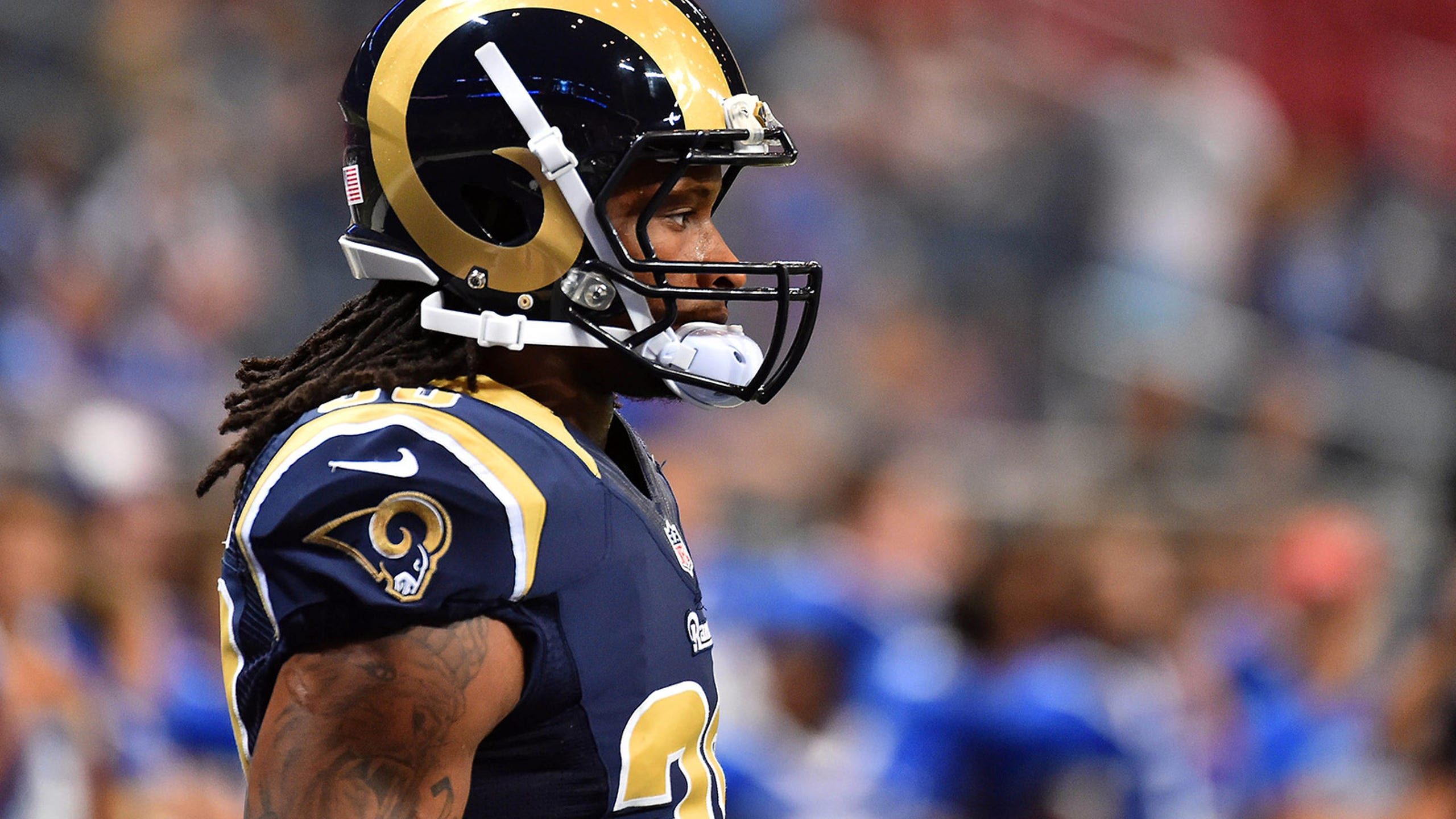 Five Fantasy Football Takeaways from Week 5
BY foxsports • October 12, 2015
Let's take a look around the league at the biggest fantasy football takeaways from Week 5.
Charles goes down
While there are always multiple injuries spread out over the season, few will be more devastating for fantasy owners than this one. When Jamaal Charles went to plant his right leg and his knee gave out, the chances of many fantasy teams went right down with him. Charles is out for the year with a torn ACL, and now it's time to enter scramble mode.
The thing that makes this most difficult, perhaps, was the lack of a true handcuff to Charles. Entering the season it was Knile Davis, but after not playing an offensive snap for two weeks, that backup role shifted to Chacandrick West. Unfortunately, very few owners made the swap, or perhaps they dropped Davis in order to fill in spots with the bye weeks here. As a result, West is likely available in your fantasy league.
If you're in a league with a bidding system, it's time to go all-in. Andy Reid has made it clear he prefers West, and even though Davis will get involved once again, it's West who should receive the first crack at the lion's share of the carries.
Davis is worth a pickup as well, but West is the guy you want. He had eight touches compared to just two for Davis in Sunday's loss.
Fading away
Chances are, there are plenty of you out there who had Devonta Freeman pegged as a fluke. If you faded him in DFS or even had him on the bench in one of these last three weeks, you weren't alone. Against a really good Redskins run D, this is the week where it was supposed to come crashing down.
Except it didn't. Freeman finished with a 27-153-1 line and continued to add value in the passing game (7-44). Don't fight it anymore. He's a top-5 back now, especially with matchups against the Saints, Titans and Bucs on the horizon.
Another guy you may have avoided that's tearing up the world? Browns TE Gary Barnidge. His 8-139-1 line was the best at the position this week, and it doesn't look like he's going away anytime soon. Josh McCown is clearly locked in on him, and while there will be games where he's not catching the ball between his legs for touchdowns, he's getting the volume to be safely played as a TE1.
Another guy to buy in on? Todd Gurley in St. Louis. Admittedly, I thought the Rams would slowly ease Gurley into action, limiting his carries the first few weeks. Nope! Gurley toted the ball a whopping 30 times against the Packers, which you almost never see anymore. He's a true bellcow back, and even with Nick Foles playing some of the worst football of his life, Gurley was able to find the holes and almost always fall forward for positive yards. Play him as an RB1 with confidence the rest of the year.
Streamers emerging
It's always difficult to identify the bad offenses around the league in the first few weeks. The sample size is small, and some teams are surprisingly more effective than you'd imagine.
With five weeks in the books, we can start to pinpoint what teams are best to stream defenses against. The Detroit Lions, who benched Matthew Stafford in the second half, are a prime option. There's plenty of talent to work with there, but a bad offensive line and horrible play-calling are serving up turnovers and poor drives left and right.
The Dallas Cowboys, without Tony Romo and Dez Bryant, are starting to fall flat as well. They'll be a great team to stream against for at least another few weeks. Ditto for the Chiefs, who just lost their best weapon and will have to rely on Alex Smith an awful lot in the passing game. That's a recipe for disaster.
Quarterback confusion
Not to bang this drum again, but predicting the top quarterbacks on a week-to-week basis has been really difficult this season.
This week's top performers: Blake Bortles (303, 4 TD), Josh McCown (457, 2 TD) and Eli Manning (441, 3 TD). Brian Hoyer and Jay Cutler outperformed Peyton Manning and Aaron Rodgers.
Standard league players shouldn't fret too much and should always trot out their studs, but DFS players? It just makes sense to punt at quarterback and hope you choose right.
Waiver wire:
Here are this week's top waiver wire pickups, in order:
QB: Jay Cutler, Josh McCown, Teddy Bridgewater, Blake Bortles, Brian Hoyer
RB: Charcandrick West, Knile Davis, Boom Herron, Theo Riddick, Jeremy Langford
WR: Willie Snead, Jamison Crowder, Dwayne Harris, Marquess Wilson, Bennie Fowler
TE: Julius Thomas, Jacob Tamme, Garrett Celek
D/ST: NYJ, MIA, MIN, CHI
---
---