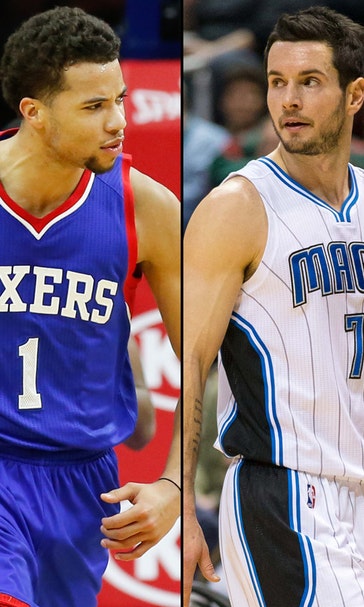 Finding value: Looking back at the No. 11 picks since 2000
June 22, 2016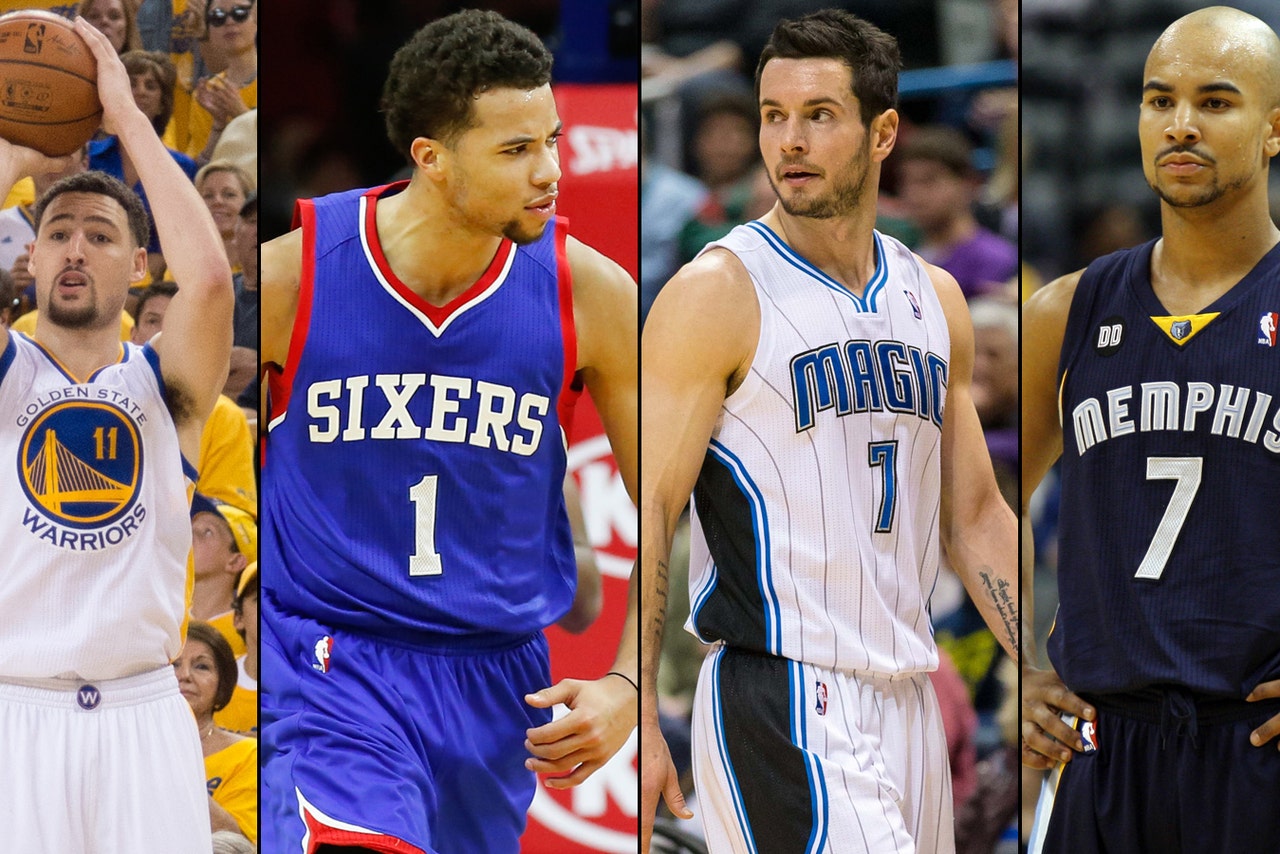 The top of the NBA draft lottery is where non-playoff teams are hoping to end up when each May rolls around, and for obvious reason. The first few picks are the ones that tend to change the direction of a franchise.
But there are, of course, gems to found throughout the draft, even at No. 11, where the Orlando Magic will pick Thursday night.
There are plenty of misses at that spot (just as there are at every position), but teams have been able to find serviceable journeyman and even a superstar with that selection over the past 15 years.
Take a look at who was picked 11th overall in every draft since 2000.
2000 - Jerome Moiso (UCLA) by Celtics
The hype on Jerome Moiso heading into the draft was that he was agile and possessed an elite offensive game around the basket and extended to mid-range. Some even threw a Kevin Garnett comparison on him. But stardom wasn't in the cards for Moiso, who made three total starts over a five-year career that included stints with Celtics, Hornets, Raptors, Nets and Cavaliers. The lone bright spot of his time in the NBA was probably his 2002-03 season, when he averaged 4 points and 3.5 rebounds a game for New Orleans.
COULD HAVE TAKEN: Hedo Turkoglu (16th), Quentin Richardson (18th), Morris Peterson (21st).
2001 - Kedrick Brown (Okaloosa-Walton Community College) by Celtics
The "other" Brown from the 2001 draft (Kwame, unrelated, went No. 1), the 6-7 Kedrick Brown was a rapid riser up draft boards after his sophomore season at Okaloosa-Walton Community College (located in Niceville, Florida, and now called Northwest Florida State College). Considered an impressive athlete with a passable shot, his skills never quite developed at the NBA level, and he appeared in just 143 games over a four-year career. His best season came in 2003-04, when he averaged 5.3 points and 2.7 rebounds with the Celtics and Cavaliers (he was in the trade that sent Ricky Davis to Boston).
COULD HAVE TAKEN: Richard Jefferson (13th), Zach Randolph (19th), Gerald Wallace (25th), Tony Parker (28th), Gilbert Arenas (30th), Mehmet Okur (37th).
2002 - Jared Jeffries (Indiana) by Wizards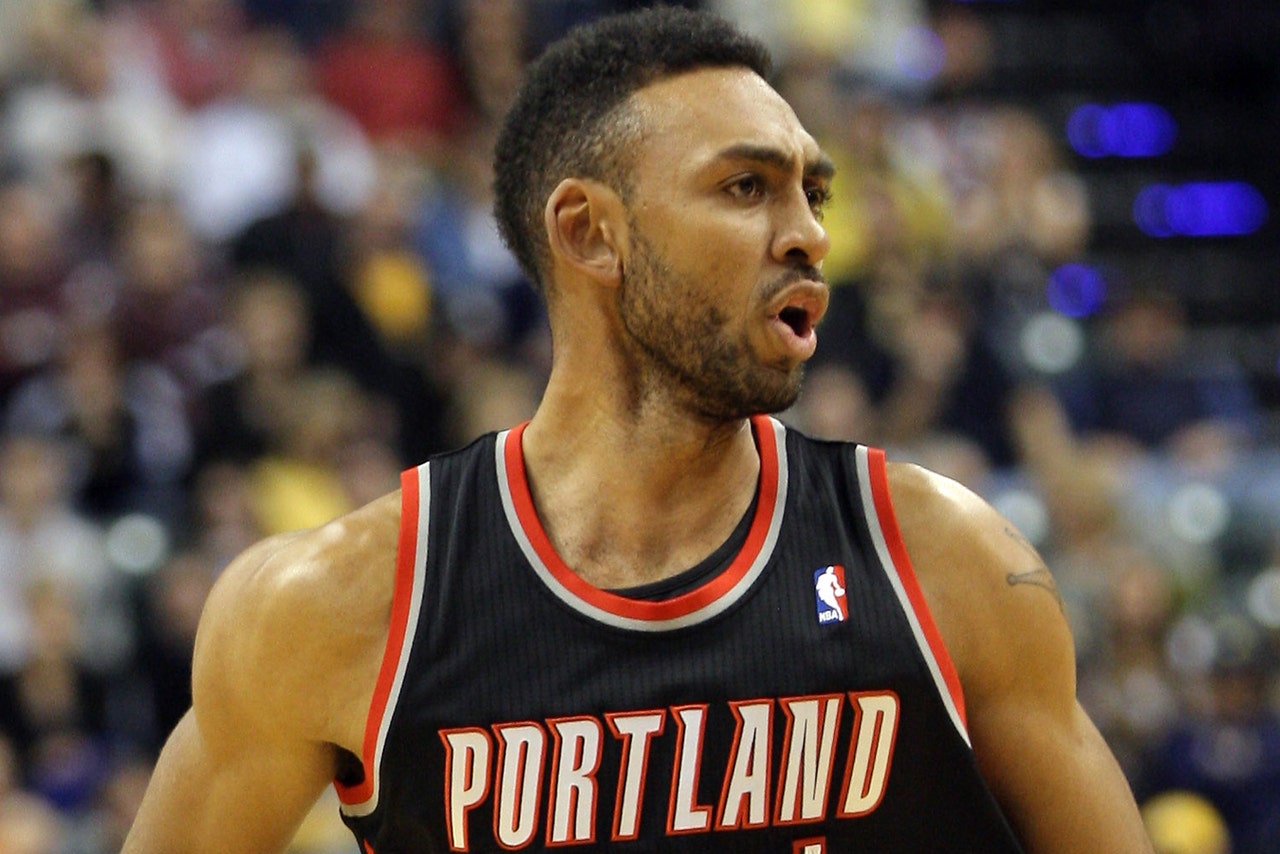 Jared Jeffries.

After leading Indiana to the national championship game as a sophomore, Jared Jeffries entered the draft as a point-forward-type player who was considered a little light. As a professional, Jeffries was a bit of a tweener on both ends, never excelling on offense or defense, with his best scoring season coming in 2004-05, when he averaged 6.8 points per game. He was a 42 percent shooter over his 11-year career and never averaged more than 5.2 rebounds in a single season. Jeffries retired in 2013 to take a position in the Denver front office, where he still works, having moved from pro personnel scout to director of pro personnel.
COULD HAVE TAKEN: Tayshaun Prince (23rd), John Salmons (26th), Carlos Boozer (34th), Matt Barnes (45th),
2003 - Mickael Pietrus (France) by Warriors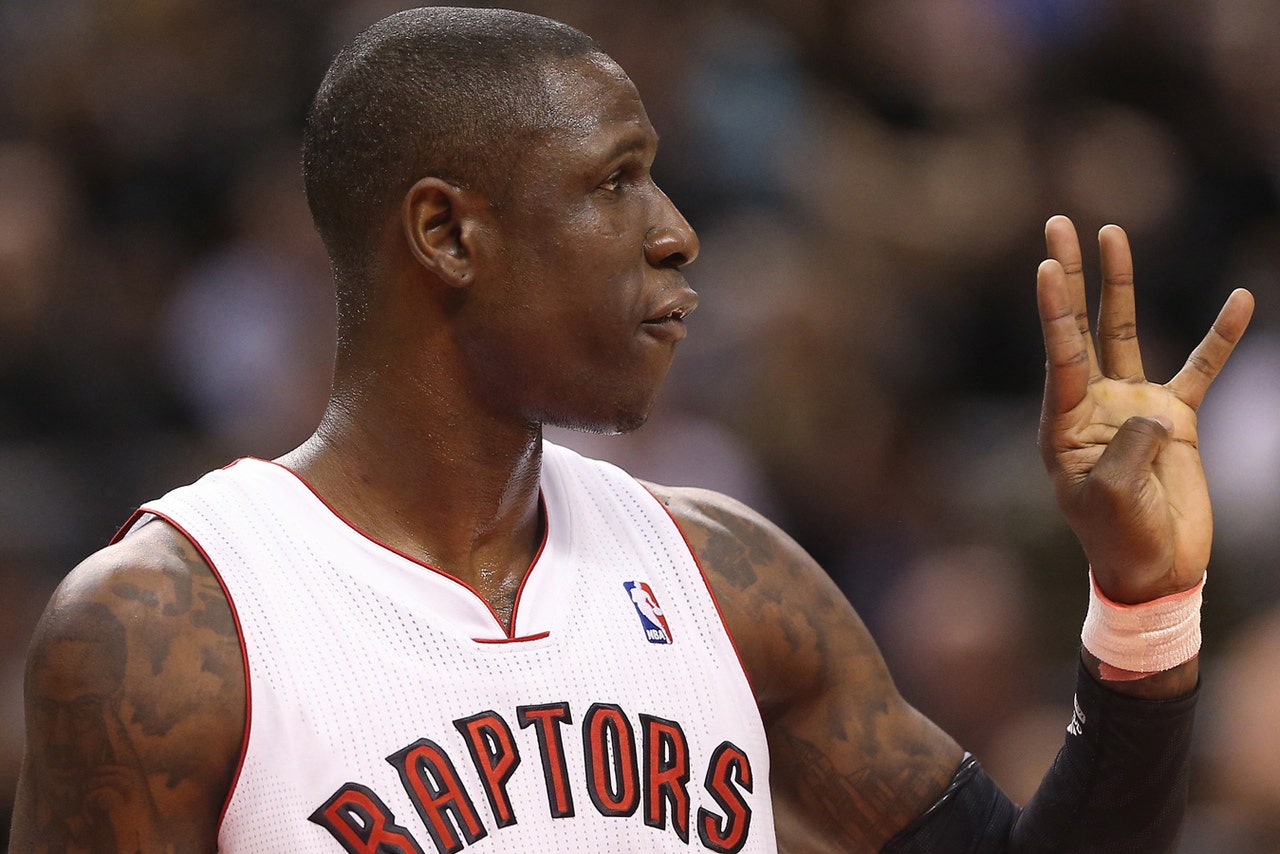 Mickael Pietrus.

The 2003 draft will always be remembered for the amazing amount of talent take at the top, and though Mickael Pietrus won't be in the Hall of Fame, a 10-year NBA career is nothing to sneeze at. Possessing a prototypical body for a swingman, Pietrus settled into the small forward position after the Warriors tried to use him as a point guard in his rookie season. A decent shooter from range, Pietrus signed with the Magic in the 2008 offseason, lasting about a season and half before being traded to the Suns. He played sparingly the final two seasons of his career, finishing with averages of 8.3 points and 3.1 rebounds during his time in the NBA.
COULD HAVE TAKEN: Nick Collison (12th), David West (18th), Boris Diaw (21st), Kyle Korver (51st).
2004 - Andris Biedrins (Latvia) by Warriors
Andris Biedrins.
The second player from Latvia to ever appear in the NBA -- and first to be drafted -- Biedrins, who had turned 18 two months before the draft, brought stout defense and a reliable inside game to the Warriors. He was a reserve for his first two seasons before graduating to the starting lineup for six years. Biedrins never devolped much of a shot outside of 10 feet, but he was a net-positive on both ends for most of his 10-year career. He was traded to the Jazz as part of a massive three-team, six-player, six-pick transaction that sent Andre Iguodala to Golden State. He was waived by the Jazz in April 2014.
COULD HAVE TAKEN: Al Jefferson (15th), Josh Smith (17th), Jameer Nelson (20th), Anderson Varejao (30th), Trevor Ariza (43rd).
2005 - Fran Vazquez (Spain) by Magic
The selection of Fran Vazquez was seen as a surprise by most at the time of the pick, and opinions about the decision have not improved in the subsequent decade. Orlando expected to partner him with Dwight Howard in the front court right away; Vazquez instead remained in Spain after the draft. And the year after that. And the one after that. Vazquez still plays professionally in Spain, and though the Magic hold his draft rights, he has given no indication he will join the NBA. Vazquez is the only first-round pick from this draft to never play an NBA game.
COULD HAVE TAKEN: Anyone picked after him. Danny Granger (17th), Nate Robinson (21st), David Lee (30th), Monta Ellis (40th), Louis Williams (45th).
2006 - J.J. Redick (Duke) by Magic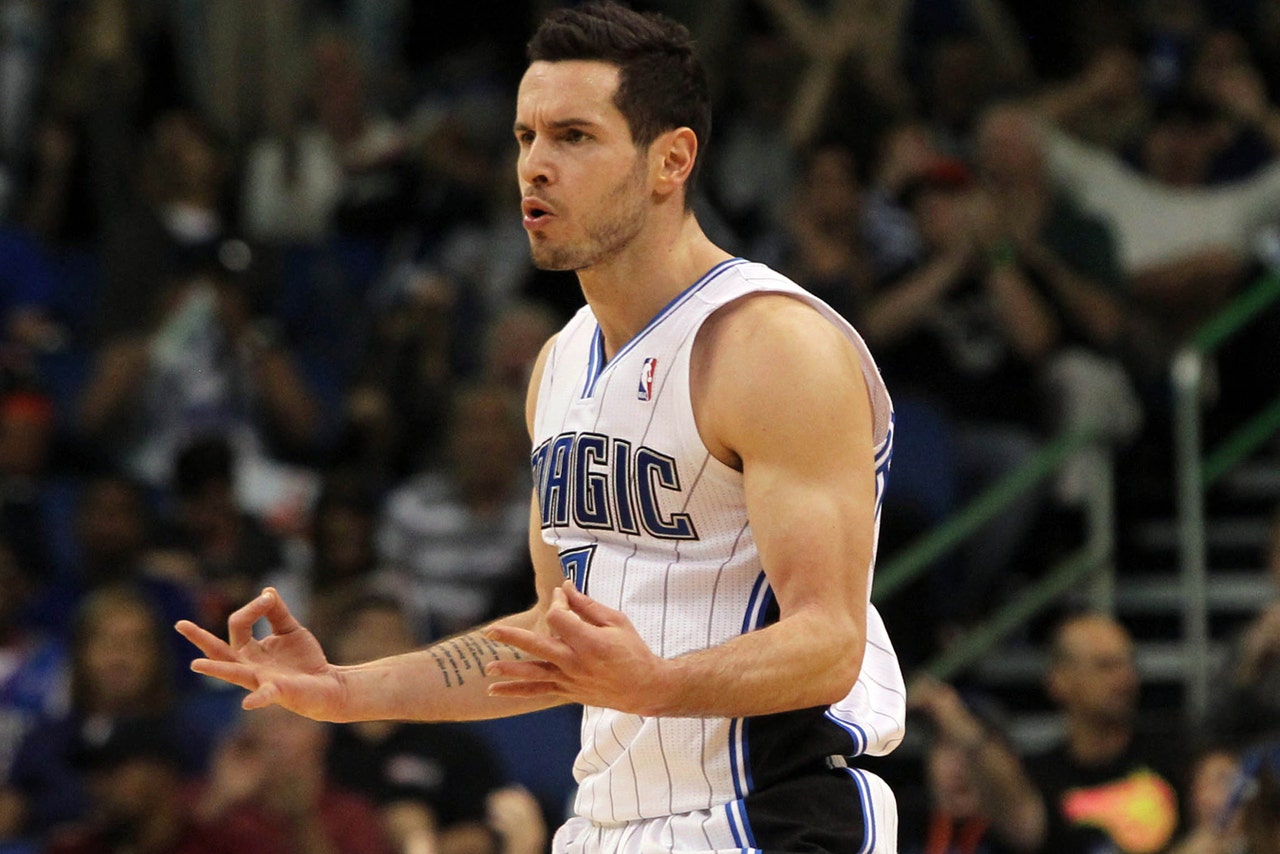 J.J. Redick.

J.J. Redick had four years of highlights -- and hatred from opposing fans -- during his time at Duke as one of the greatest college shooters of his generation. Despite a DUI charge two weeks before the draft and having a herniated disk, Redick didn't fall far, going to the Magic. Redick has been a valuable role player throughout his ongoing career, playing for Orlando for six-plus seasons before he was traded to the Bucks at the deadline in 2013. He signed on with the Clippers after that season and has posted some of the best 3-point shooting percentages of his career since joining Los Angeles.
COULD HAVE TAKEN: Thabo Sefolosha (13th), Rajon Rondo (21st), Kyle Lowry (24th), Paul Millsap (47th)
2007 - Acie Law (Texas A&M) by Hawks
Four years at Texas A&M helped Acie Law develop into one of the finest offensive players in college basketball by the 2006-07 season, when he averaged 18.1 points per game and shot 50 percent from the floor. Unfortunately for Law and the Hawks, the guard's offensive prowess didn't translate to the NBA, and Law barely played in the playoffs in 2008 and 2009. He was then traded in the offseason before the 2009-10 season to the Warriors, who traded him shortly into the season to Charlotte, who then traded him at the deadline to Chicago. He appeared in 51 combined games between the Grizzlies and Warriors in 2010-11 and hasn't appeared in an NBA game since.
COULD HAVE TAKEN: Thaddeus Young (12th), Jared Dudley (22nd), Josh McRoberts (37th), Marc Gasol (48th).
2008 - Jerryd Bayless (Arizona) by Pacers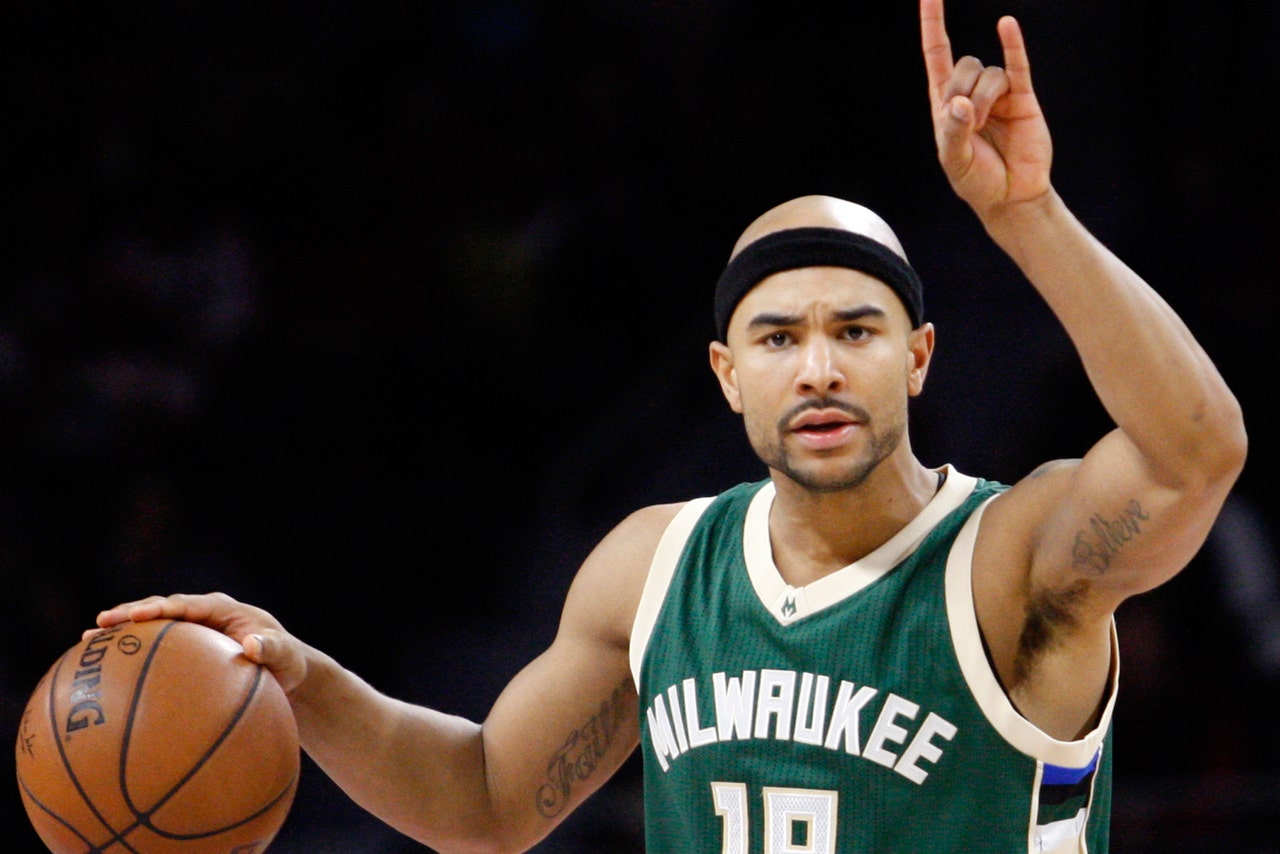 Jerryd Bayless.

Jerryd Bayless' elite speed and ability to play both guard positions made him an intriguing draft prospect out of Arizona in June 2008. Selected by the Pacers, his time with Indiana was short, as he was dealt to the Trail Blazers along with Ike Diogu for 13th overall pick Brandon Rush, Jarrett Jack and Josh McRoberts. Bayless had some usual rookie struggles -- his shooting was poor and he fouled a lot -- but he has evolved into a serviceable option off the bench, playing 25 minutes per game over the past two seasons for the Bucks.
COULD HAVE TAKEN: Robin Lopez (15th), Serge Ibaka (24th), Nicolas Batum (25th), DeAndre Jordan (35th), Goran Dragic (45th).
2009 - Terrence Williams (Louisville) by Nets
Terrence Williams.

Considered a fantastic athlete who needed to work on his shot coming out of Louisville, Terrence Williams was never able to develop a consistent stroke. He shot barely better than 40 percent in what was a below-average rookie year with the Nets. Shortly into his second season, Williams was sent to the Rockets as part of a three-team deal that included the Lakers. He played sparingly for the next two-plus seasons, landing a couple of 10-day contracts before being out of the NBA since June 2013.
COULD HAVE TAKEN: Jrue Holliday (17th), Ty Lawson (18th), Jeff Teague (19th), Taj Gibson (26th), DeMarre Carrol (27th), Danny Green (46th).
2010 - Cole Aldrich (Kansas) by Hornets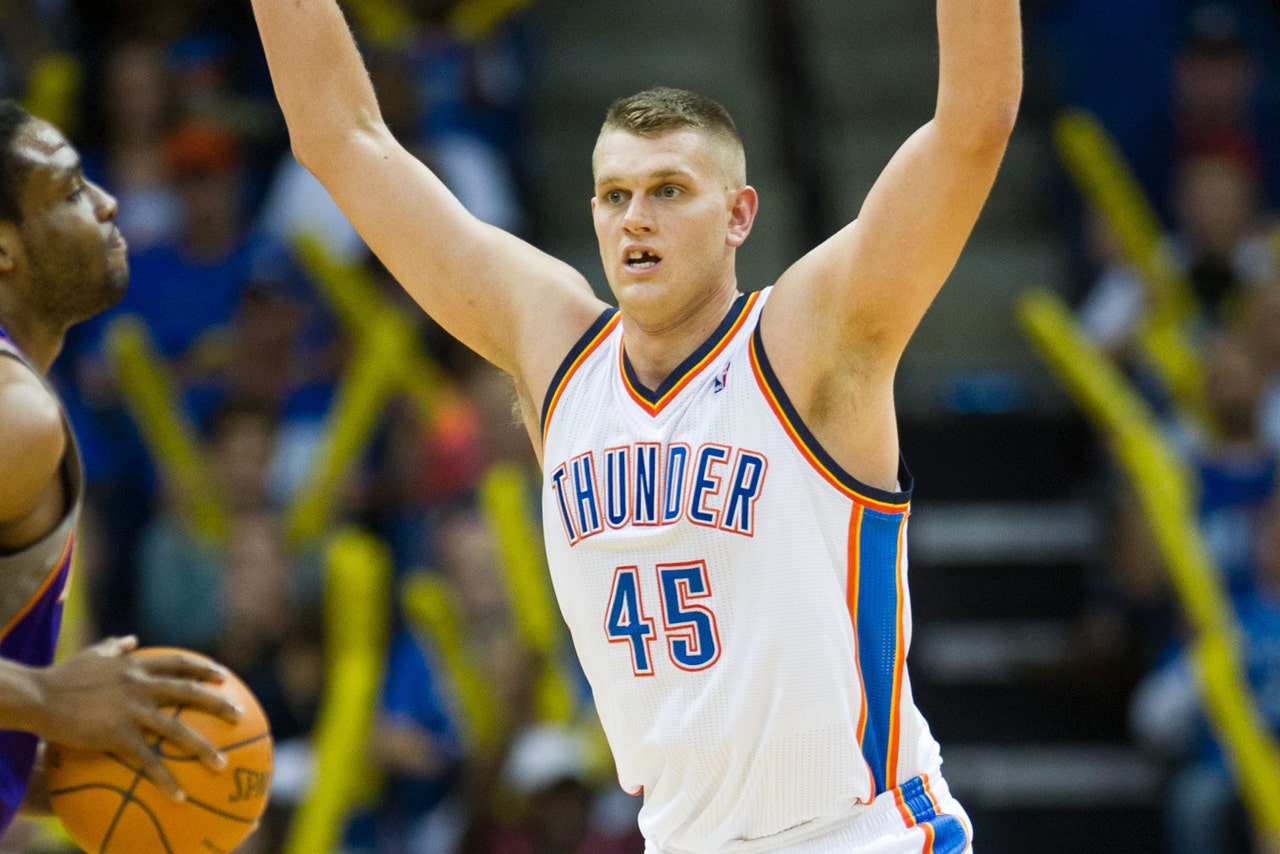 Cole Aldrich.

The Thunder traded two first-round picks (21 and 26) for the rights to Cole Aldrich, who was coming off a stellar junior season at Kansas. But Aldrich was up and down from the D-League during his first season, appearing in 42 total games over two years with Oklahoma City. He was included in the trade that sent James Harden to Houston and has bounced around the NBA. Hindsight is 20-20, they say, but serviceable big men such as Ed Davis, Patrick Patterson and Hassan Whiteside were all available.
COULD HAVE TAKEN: Ed Davis (13th), Patrick Patterson (14th), Eric Bledsoe (18th), Hassan Whiteside (33rd), Lance Stephenson (40th).
2011 - Klay Thompson (Washington State) by Warriors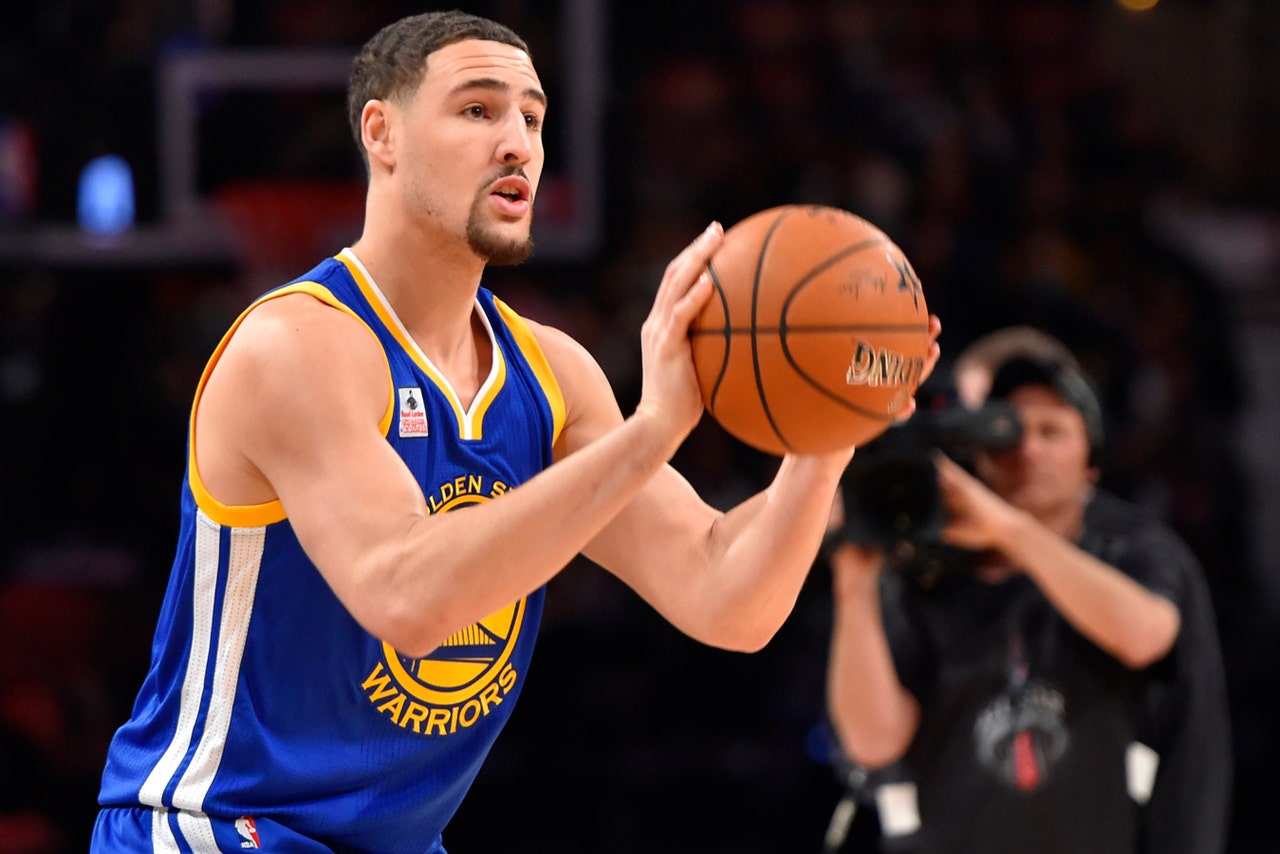 Klay Thompson.

Seen as an average athlete who could have trouble against better defenders when he was coming out of Washington State, Klay Thompson has developed into one of the league's better scorers. Often overshadowed by his Splash Brother counterpart Steph Curry, Thompson has upped his scoring average every season, has become a good rebounder for his position, can defend three positions and set an NBA record by scoring 37 points in one quarter against the Kings.
COULD HAVE TAKEN: Kawhi Leonard (15th), Nikola Vucevic (16th), Kenneth Faried (22nd), Reggie Jackson (24th), Jimmy Butler (30th), Chandler Parsons (38th), Isaiah Thomas (60th).
2012 - Meyers Leonard (Illinois) by Trail Blazers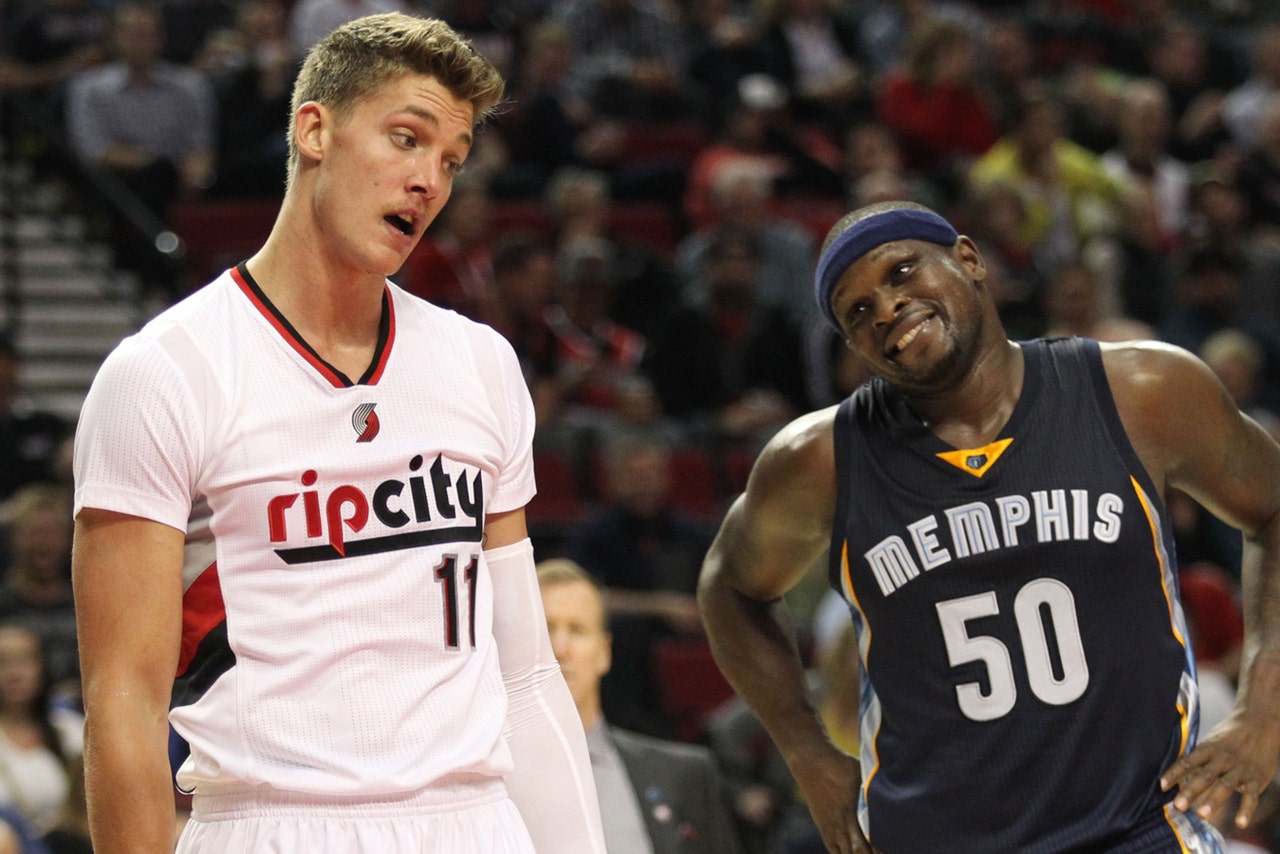 Meyers Leonard (left).

Considered a bit of a project loaded with potential coming out of college, Meyers Leonard emerged in 2014-15 as a 3-point-bombing offensive dynamo, shooting 42 percent on his 3s and better than 50 percent from the field. He is no Draymond Green -- taken 35th in this draft -- and his scoring and rebounding regressed a bit in 2015-16, but he improved his assist rate and looks at the very least to be a solid rotational big as the NBA shifts to the 3-point heavy approach.
COULD HAVE TAKEN: John Henson (14th), Evan Fournier (20th), Jared Sullinger (21st), Jae Crowder (34th), Draymond Green (35th), Khris Middleton (39th).
2013 - Michael Carter-Williams (Syracuse) by 76ers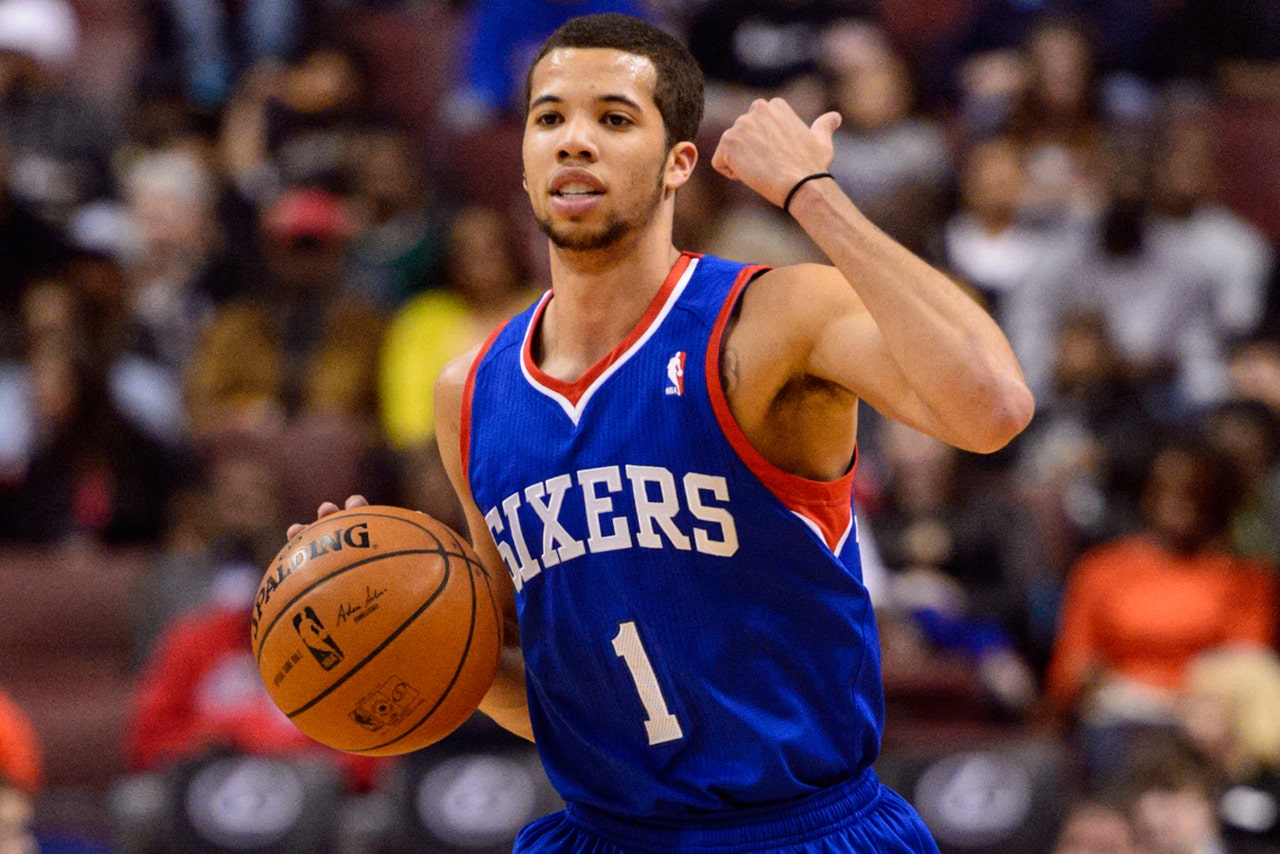 Michael Carter-Williams.

The 2013 draft was considered to be one of the weakest in at least a decade, so much so that Michael Carter-Williams, a guard who shot just a hair better than 40 percent from the field in his first season, won the Rookie of the Year award. But as the 76ers entered "The Process," Carter-Williams became an expendable asset and was shipped to the Bucks as part of a three-team deal that netted Philadelphia a future first-round pick. Carter-Williams is now teammates with Giannis Antetokounmpo, who was taken four spots later in the draft and is considered perhaps the best player from the class.
COULD HAVE TAKEN: Steven Adams (12th), Giannis Antetokounmpo (15th), Gorgui Dieng (21st), Mason Plumlee (22nd), Rudy Gobert (27th).
2014 - Doug McDermott (Creighton) by Nuggets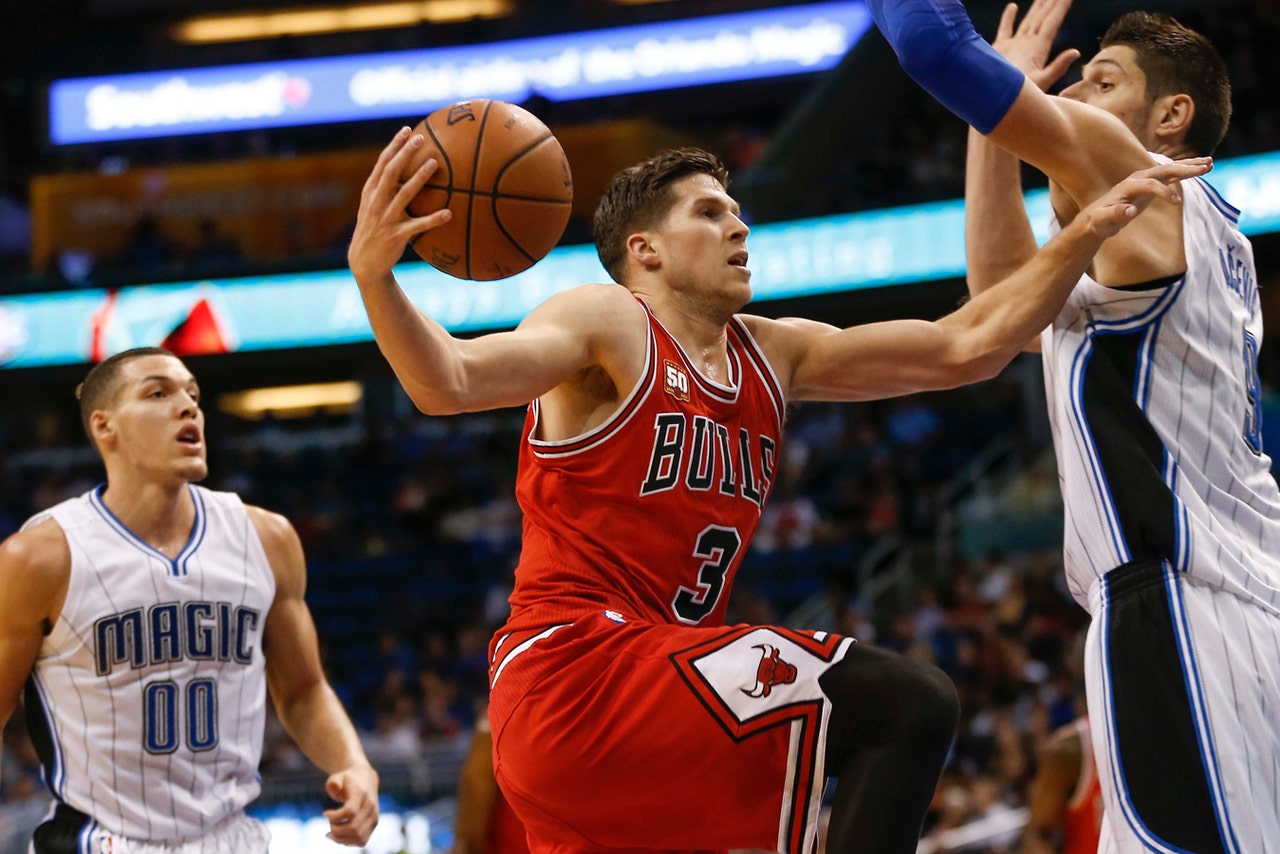 Doug McDermott.
A three-time All-America selection and the 203-14 NCAA Player of the Year, Dougie McBuckets was selected by the Nuggets and then promptly shipped to the Bulls in a draft-day trade. The forward struggled to find his rhythm during his rookie season but blossomed in 2015-16, playing in 81 games, shooting 42.5 percent from 3 and averaging nearly 15 points per game.
COULD HAVE TAKEN: Zach LaVine (13th), Rodney Hood (23rd), K.J. McDaniels (32nd), Nikola Jokic (41).
2015 - Myles Turner (Texas) by Pacers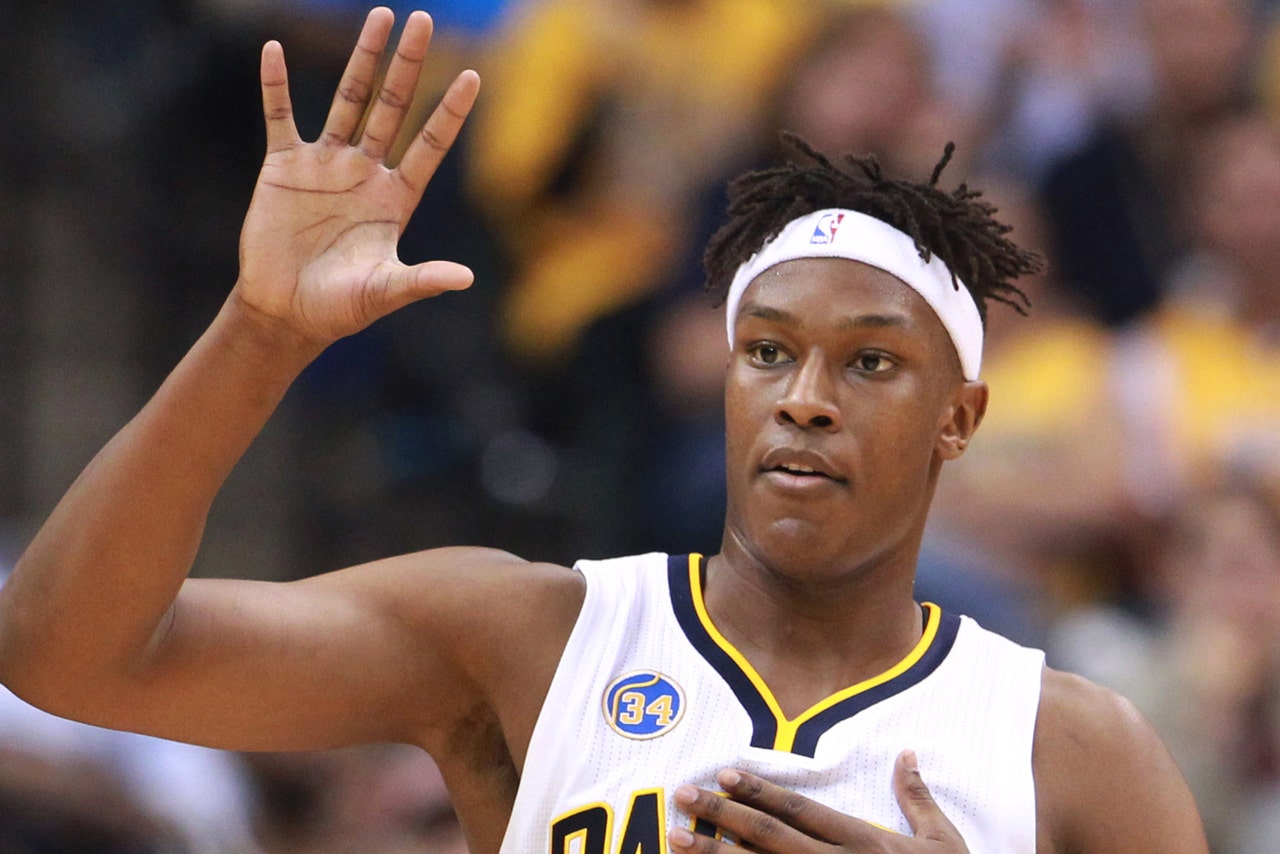 Myles Turner.

A fractured thumb cost the big man from Texas 21 games in the middle of his rookie season, but he found his groove upon his return. He averaged 15.5 points and 6.5 rebounds over a 19-game stretch starting in mid-January and finished his first season with averages of 10.3 points, 5.5 rebounds and 1.4 blocks per game and a selection to the All-Rookie Second Team.
COULD HAVE TAKEN: Trey Lyles (12th), Devin Booker (13th), Rondae Hollis-Jefferson (23rd), Larry Nance Jr. (27th), Josh Richardson (40th).
---
---