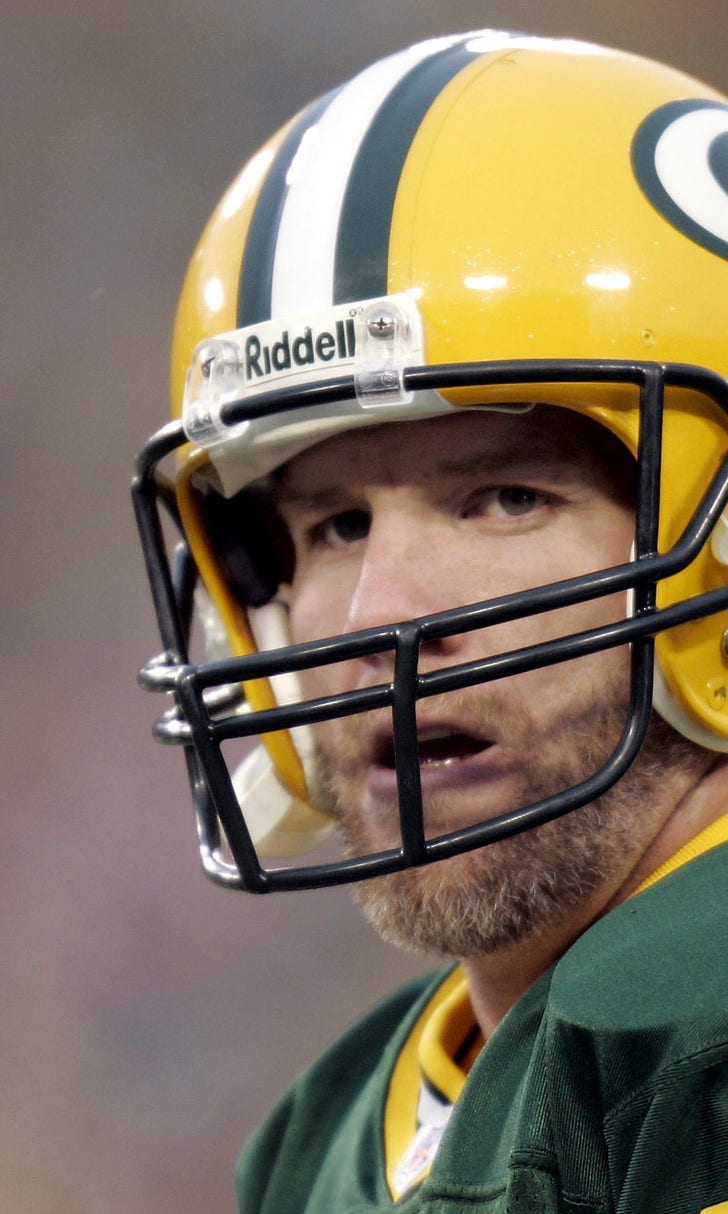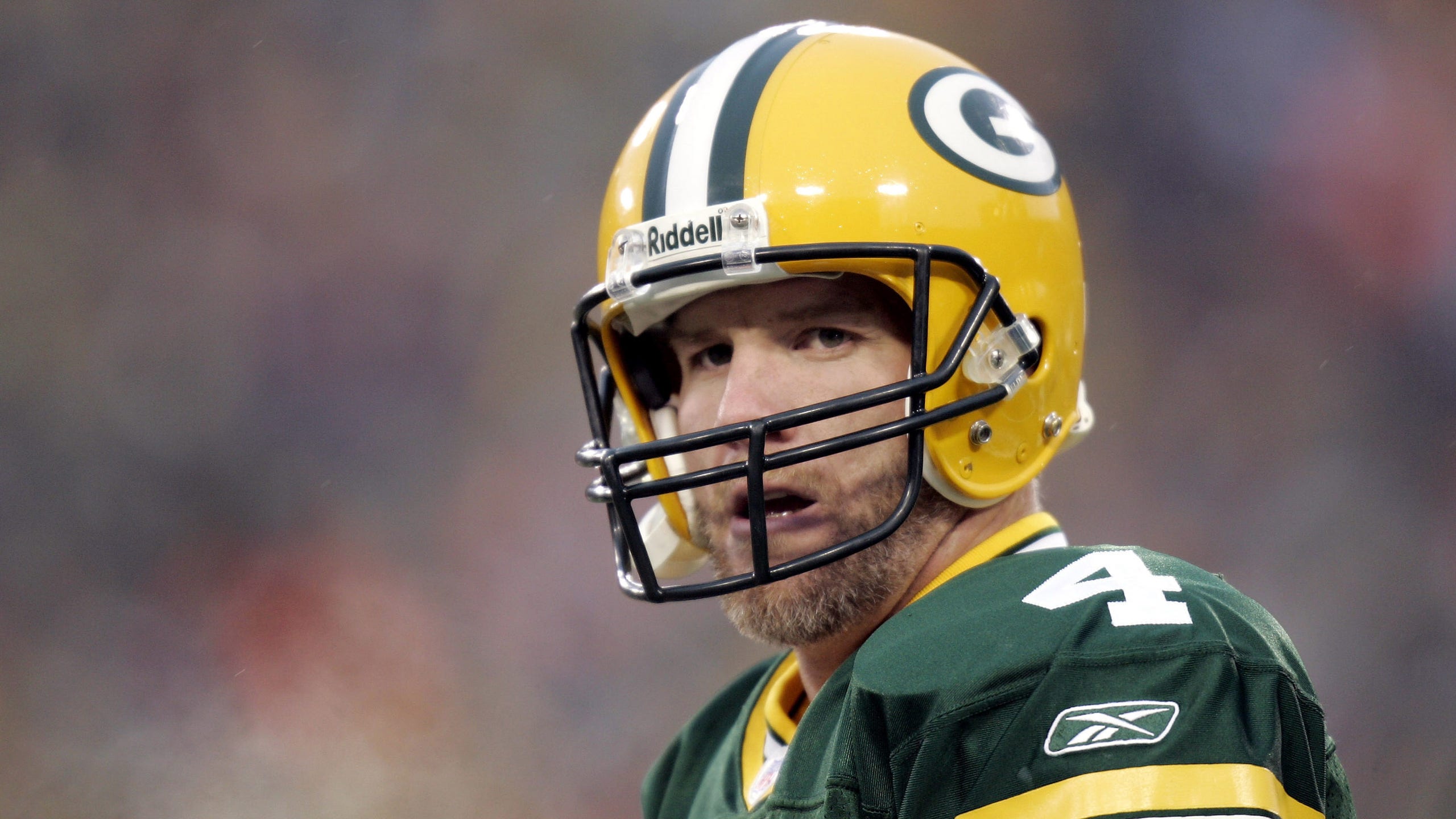 Favre confirms he's headed for Packers Hall of Fame, jersey retirement . . . in 2015
BY foxsports • August 3, 2014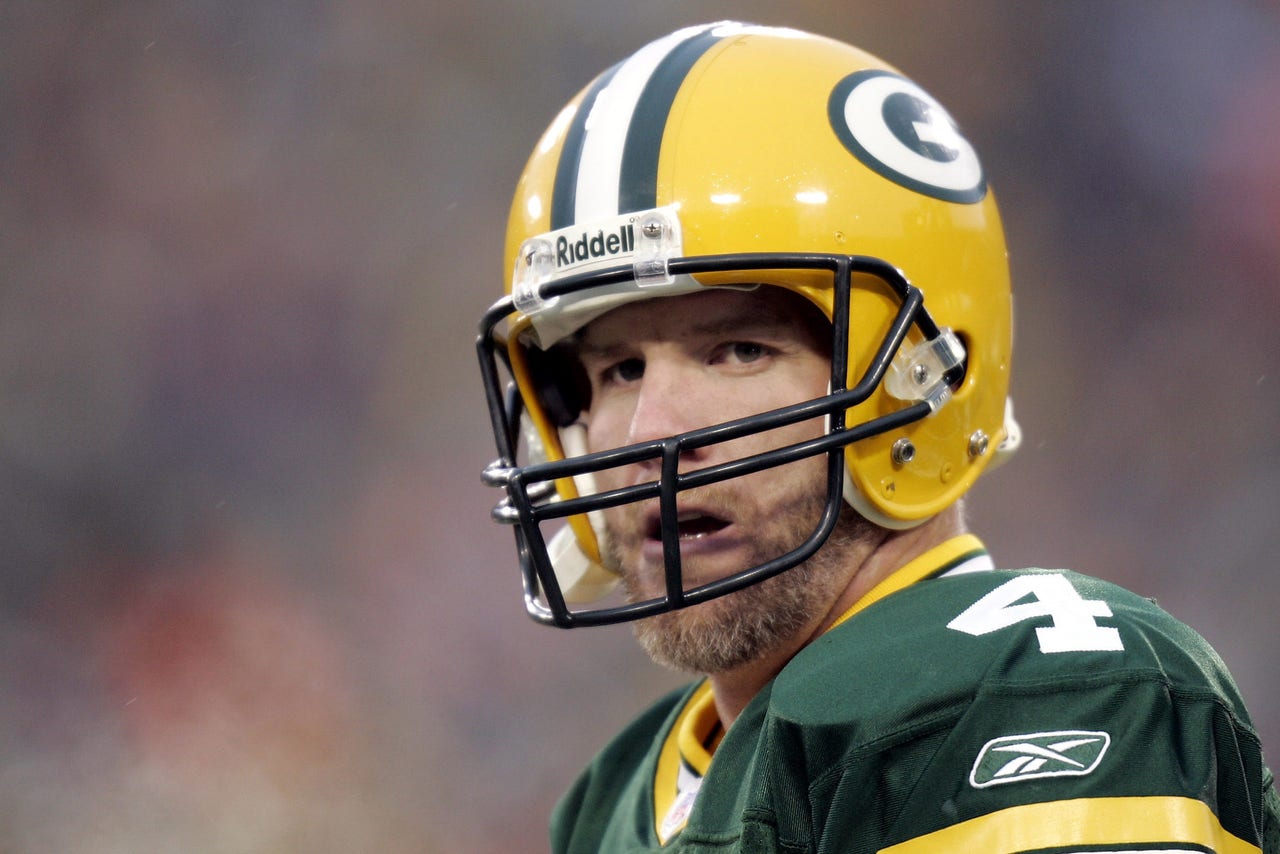 GREEN BAY, Wis. -- It wasn't a relationship that initially ended on good terms in 2008, but retired quarterback Brett Favre and the Green Bay Packers are officially back together. Favre will be inducted into the Packers Hall of Fame in 2015 and will have his No. 4 jersey retired by the team that he led for 16 seasons.
With an official press conference scheduled Monday afternoon, Favre first announced the news on his website.
"It was a tremendous honor to play 16 years for the Green Bay Packers," Favre wrote. "Now to have my name placed among others such as Starr, Hornung, Kramer, Taylor, Lambeau, Nitschke, Lombardi, Davis, White and Hutson is a special honor that I share with all of my teammates and coaches, and that would not have been possible but for the foresight of Ron Wolf, the greatest GM In the history of the NFL.
"I'm truly looking forward to celebrating and sharing this special moment with all of the great fans of the Green Bay Packers.
"Go Packers!
Brett"
Team president and CEO Mark Murphy, who has been asked on many occasions in recent years about Favre, said on July 24 that "we are talking about bringing him back for a game this year." Murphy clarified that having Favre at a game during the 2014 season would not be for a jersey retirement ceremony.
When Favre's No. 4 is retired, it will be only the sixth in franchise history as he joins Bart Starr (No. 15), Reggie White (No. 92), Don Hutson (No. 14), Ray Nitschke (No. 66) and Tony Canadeo (No. 3).
On July 10, Murphy said that the possibility of Favre being booed upon his return to Lambeau Field "is an issue" that both sides want to avoid.
"He doesn't want it, and neither do we," Murphy added. "He wouldn't want to come back and get booed. You can't control 80,750 people. I really think as time goes on, every year that passes it's less likely that he would get booed, but that is an issue."
Favre later dismissed the idea that potentially getting booed has weighed into the timing of when he returns to Lambeau Field.
Favre will not be present at the Monday afternoon announcement that is taking place by the Packers Hall of Fame in the Atrium area of Lambeau Field. He will be joining the press conference by phone, though. Those who will be in attendance are Murphy, former Packers president Bob Harlan (who is now a member of the Packers Hall of Fame executive committee) and Packers Hall of Fame Inc. president Perry Kidder.
In 2008, the situation got ugly between Favre and the Packers when the three-time NFL Most Valuable Player decided that he wanted to un-retire and play a 17th season in Green Bay. With the Packers having already moved on to giving Aaron Rodgers a shot to be starting quarterback, Favre was soon traded to the New York Jets. He played one season there before signing with Green Bay's division rival, the Minnesota Vikings, and playing the last two years of his career there.
Favre last played in the NFL during the 2010 season, which began the clock towards him being eligible for the Pro Football Hall of Fame. It's during the summer of 2016 that Favre will undoubtedly become a first-ballot Hall of Fame selection.
The first positive step toward a reconciliation between the Packers and Favre came when he and Rodgers appeared together at the NFL Honors show in February 2013. Since that time, Murphy has stated his desire to make sure that Favre was "back in the family," including a jersey retirement and enshrinement into the team's Hall of Fame, before the man who owns multiple franchise records is eligible for the Pro Football Hall of Fame.
Favre and the Packers will come together to make it all happen beginning in the summer of 2015.
Follow Paul Imig on Twitter
---
---