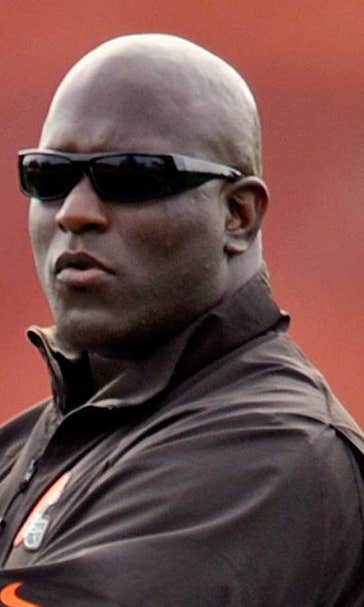 Farmer: "It was a Big Day for the Browns"
BY foxsports • May 10, 2014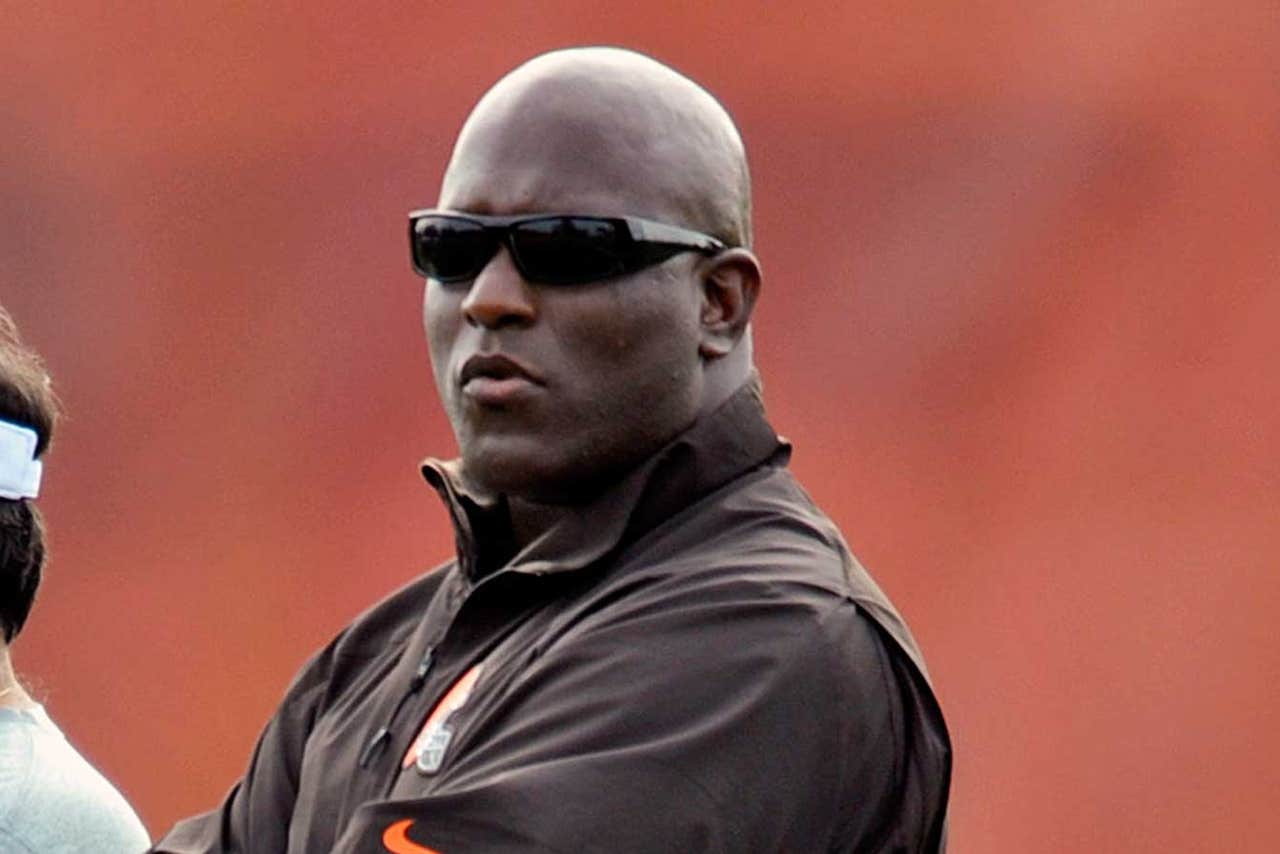 BEREA, Ohio -- At the conclusion of the second day of the draft, Ray Farmer and Mike Pettine wanted to talk about the moves of the second and third rounds.
However, questions were peppered at the duo regarding the rumors surrounding Josh Gordon and Nate Burleson -- two of the team's prominent receivers.
However, Farmer would not comment on any of the rumors, no matter how many different ways the questions were asked.
"I still think it was a big day for the Browns," Farmer said. "We picked up three good football players. We went into this draft and we had an opportunity to acquire players."
The Browns added two offensive players and a defensive players and Farmer made his fourth trade of the draft. They added an offensive lineman with their 35th pick, linebacker at 71 and then traded up to 94 to take a running back.
Farmer and Pettine commented on each of the three players the Browns added, offensive lineman Joel Bitonio, linebacker Christian Kirksey and running back Terrence West.
"The first player we acquired, Joel Bitonio, is going to help us tremendously as well as Christian Kirksey, as well as Terrence West."
Pettine said Bitonio is expected to compete for a starting position on the line, likely at guard.
"The great things about Joel is he has position flexibility," Pettine said "He's a guy we think can play all five spots. We'll get him here and see where he fits best, he'll likely play guard. We wanted to upgrade our toughness and nastiness and he'll definitely do that."
Pettine said Kirksey will compete for a starting job, most likely on the inside with Craig Robertson.
"Our draft philosophy is to bring players in to compete and am confident he is in position to compete for a starting job," he said. "From where we picked him, we feel it was an outstanding pick for us."
Pettine likes Kirksey's versatility.
"One thing we like about him is his position flexibility," he said. "We cherish players who can play multiple spots. He can play the 'Mike', play the 'Will' outside on the edge if he needs to."
The Browns traded two picks to make sure they acquired West. Farmer said he sees some Maurice Jones-Drew in him.
"We didn't think he would make it to (pick) 106, so we took the liberties to get him," Farmer said. "We saw a young man that was strong, he was tough, physical and played liked a Brown.
"He embodied those properties we talked about. He's not a tall back. He ran the ball well. He caught he ball well. He was also light footed. There were plenty of good things to like about Terrence West."
Pettine said he envisions Ben Tate and West complementing each other well.
"I think it will be a good mix," Pettine said. "With our mindset to run the football to put that all on one player. What's nice about both of these guys, they both can catch the ball."
Pettine said the players the Browns are bringing in have a common theme.
"We have a plan on how we're going to build this team we're going to build on character and we're going to build it on toughness," he said. " What we've done in this draft is add toughness. It's football. It's a tough sport and that's the model we're gong to take."
Despite the possibility of missing Gordon and Burleson, Farmer said he's not worried about the wide receiver position.
"I am not concerned with my depth at wide receiver," Farmer said. "Why have I not addressed the position in the draft. At the time we made our selections, we took the players that were available for what we wanted to do. We stuck with our board and when it came to our turn, we took the name that was the best for us at that time.
"I am not concerned with depth at wide receiver because we play games in September and there is time to acquire players and make things happen, whether it's trades, drafting players another day or acquiring players from the street," he said. "That's what we focus on as there is always opportunities to acquire players."
Heading into the final day of the draft, the Browns have two picks still left, in the fourth round (127th overall) and the seventh round (218th overall).
Follow on Twitter FredGreethamOBR
---