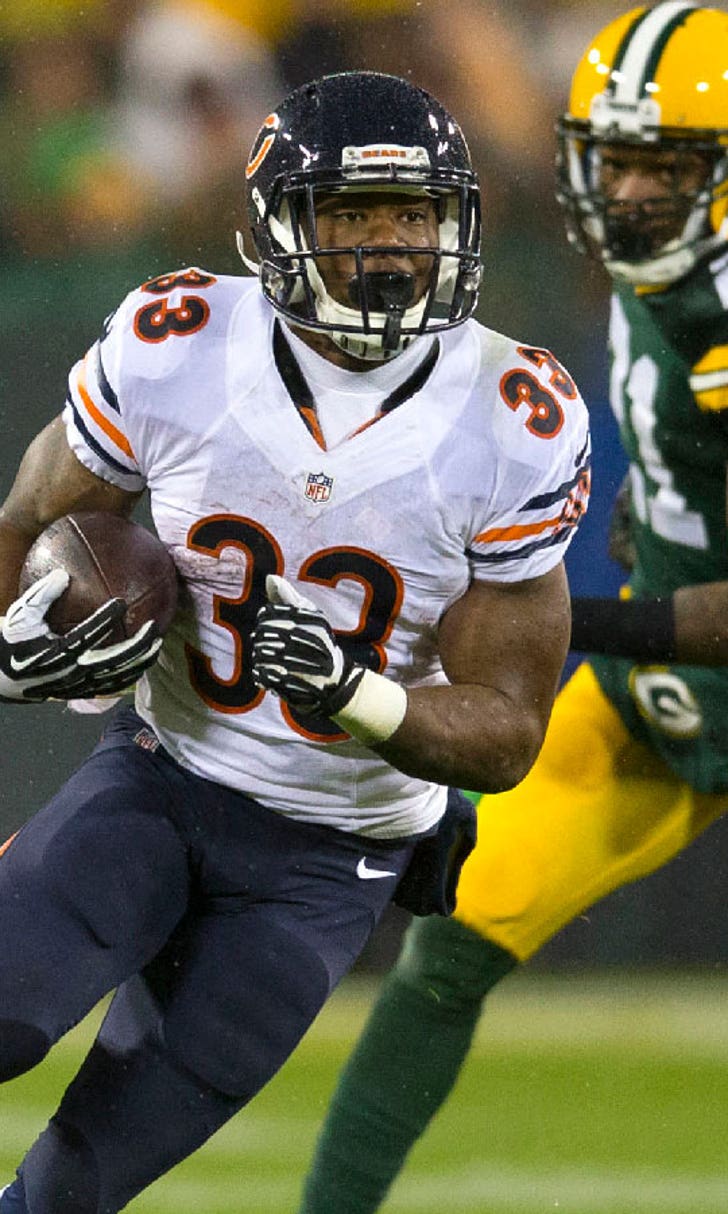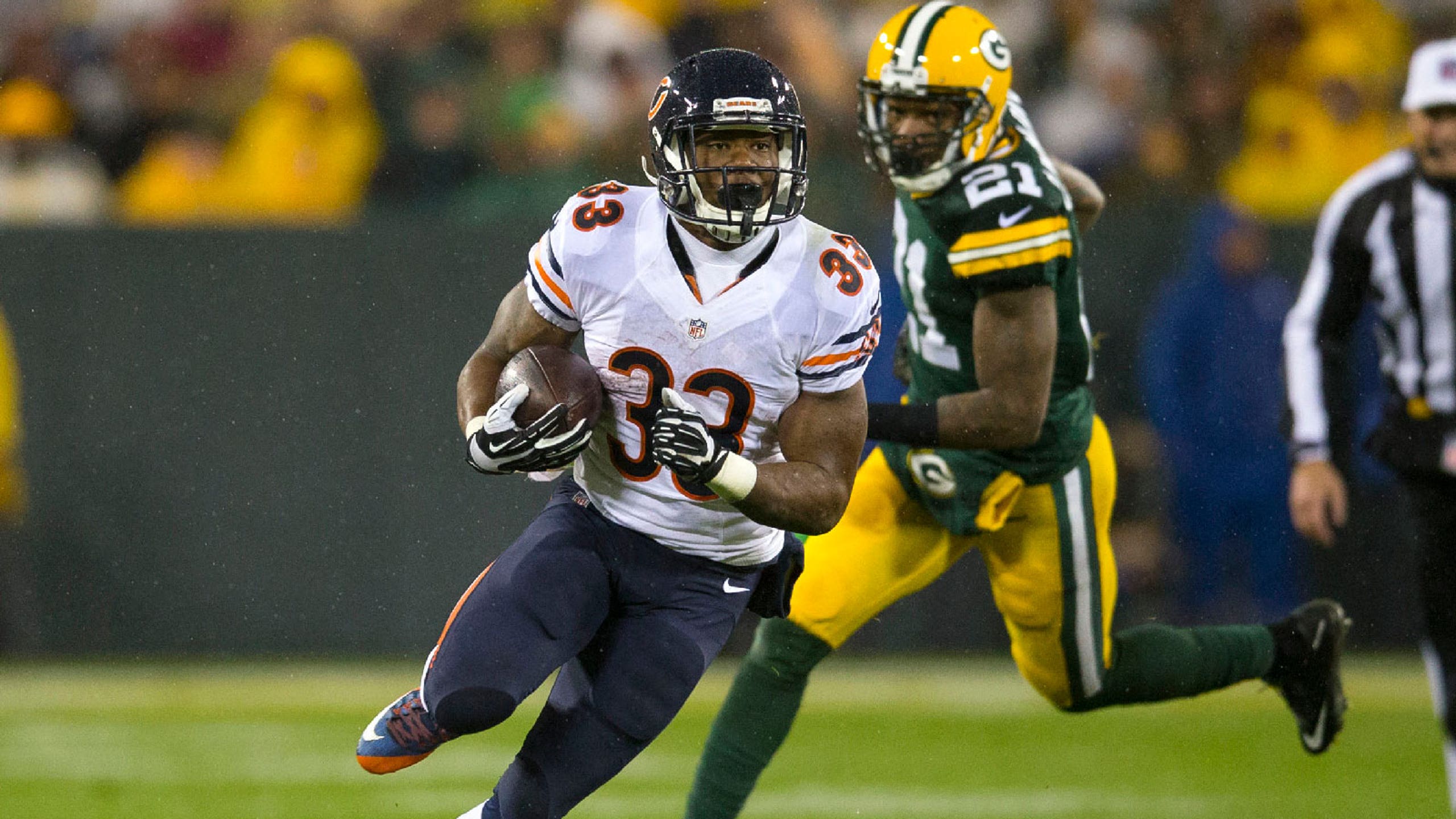 Fantasy Football: 10 Fantasy Players to Watch/Bounce Back in 2016
BY Fox Sports • January 13, 2016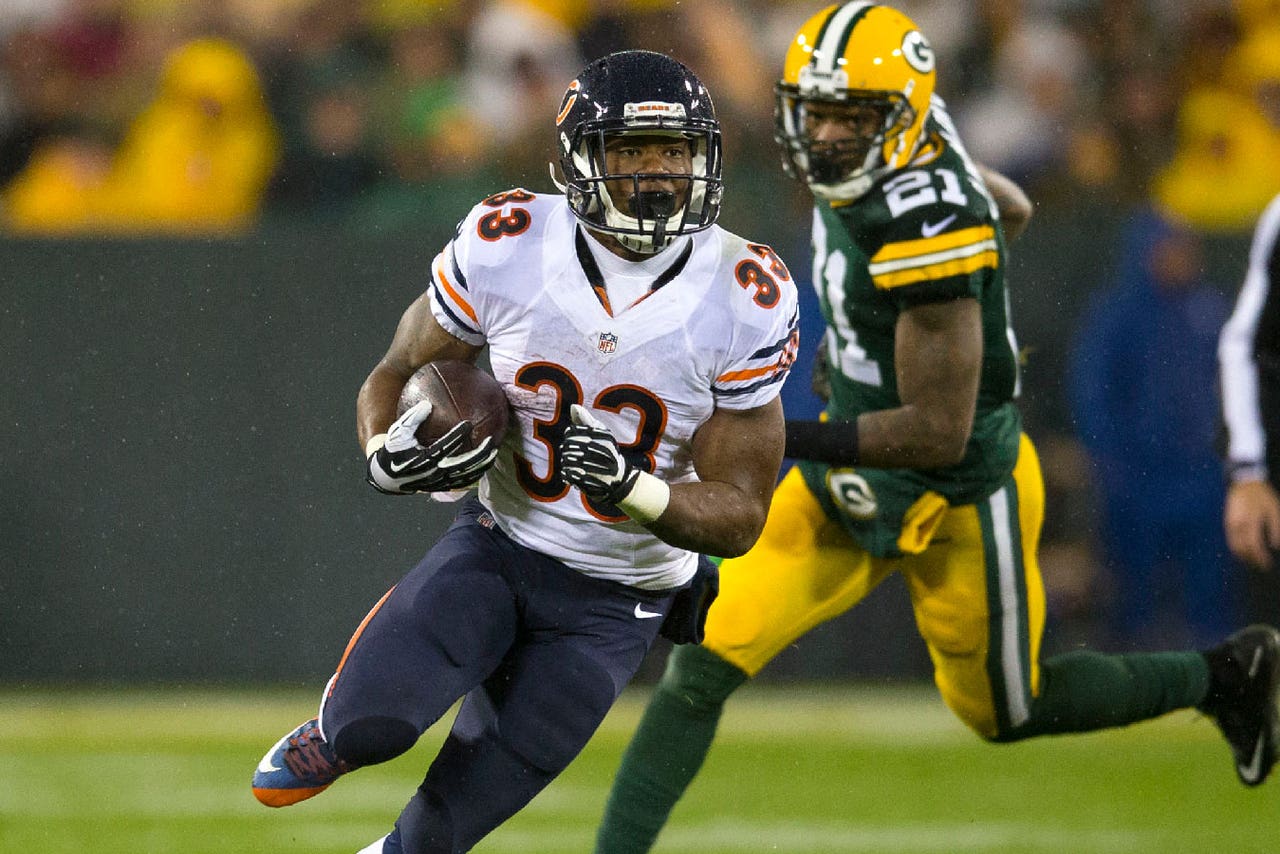 The 2015 season is over, but that doesn't mean that we can't fast forward to the 2016 fantasy season. With free agency, better health, and the start of sophomore campaigns on the horizon, there are plenty of potential stars waiting for the next chance to shine.
1.   RB - Jeremy Langford, Bears
After eight seasons in Chicago, it seems as though the Bears and Matt Forte will part ways. The veteran running back is heading into free agency in 2016 and Chicago isn't likely to pay up for a 30-year-old RB. That means it is time to turn the page to Langford. In his first season in the NFL, Langford rushed for 537 yards and scored six touchdowns. While that might not seem like decent numbers, Chicago was primarily a one-running back system. Before this season, Forte tallied at least 900 yards in seven-consecutive terms. He was two yards short of the 900-yard mark in 2015. Now, those opportunities could fall to Langford with a chance to be a fantasy football stud in 2016.
2.   WR - Breshad Perriman, Ravens
It was supposed to be a happy time for Baltimore in 2015. They hired a new offensive coordinator, Marc Trestman. Justin Forsett was poised to have a breakout year. Steve Smith Sr. was preparing for his final year in the NFL.  And, Perriman was going to team up with Steve Smith and dominate the AFC North defenses. That didn't happen. Instead, Perriman had lingering lower body injuries that prevented him from seeing the field last season. The good news is that Trestman is still the OC, Forsett might have a fellow RB in Buck Allen to carry the load, and Smith Sr. is returning for one more season after an Achilles injury abruptly ended his 2015 campaign. With a healthy Perriman, expect the Ravens offense to terrorize opposing defenses in 2016.
3.   WR - Kevin White, Bears
When the Bears sent Brandon Marshall to the Jets for a seventh-round pick (still sounds crazy), Alshon Jeffery was boosted to No. 1 and White was supposed to be No. 2. However, the injury bug struck Chicago. Jeffery was on and off of the active list on gameday and eventually ended the year on IR with a hamstring injury. In off-season workouts, White suffered a shin injury that prevented him from participating in training camp and the start of the regular season. Later, it was revealed that White had a stress fracture and would sit out the entire season. I believe that the talented combination of White and Jeffery can produce the type of stats we saw from a Chicago duo in 2013. That year, Marshall and Jeffery both recorded at least 1,200 receiving yards and seven touchdowns.
4.   RB - Jay Ajayi, Dolphins
The name "Jay Ajayi" was almost as much as a curse word to Lamar Miller owners as "Joe Philbin." In March, Miller will become a free agent. It isn't out of the realm of possibility that Miller returns to Miami, but I believe the odds are greater that he travels to greener pastures. Assessing Miller's stats from last season wasn't as bad as fantasy owners imagined. Miller accounted for the most rushing yards (872) among running backs who didn't carry the ball 200 times. Miller only carried the ball 194 times (4.5 yards per attempt). If Miller moves on, that total could become Ajayi's. Hopefully, the opportunities would be more bountiful. 
5.   WR - Jordy Nelson, Packers
In the preseason, there are casualties. Unfortunately, for Green Bay, one of their own went down and didn't get up. Nelson had to nurse a torn ACL injury that he sustained in Week 2 of the preseason. Prior to 2015, Nelson had back-to-back seasons of at least 1,300 receiving yards and eight touchdowns. In 2014, Nelson set a new career-high with 1,519 yards. His Packers' offense suffered in his absence. James Jones led the team with 890 receiving yards. Fellow fantasy football owners, Aaron Rodgers, and Nelson can't wait for the 2016 season to begin.
6.   WR - Kelvin Benjamin, Panthers
Like Nelson, Benjamin missed out of the 2015 season. Benjamin also tore his ACL before the first game. In his rookie year, Benjamin notched 1,008 receiving yards and nine touchdowns. Greg Olsen matched Benjamin's yardage in 2014. This past season, Olsen was the lone Panther to eclipse 1,000 receiving yards. Ted Ginn Jr. was second with 739 yards. With more weapons like Devin Funchess and Cameron Artis-Payne, defenses will need to account for more than just Benjamin, which will allow the beast receiver to see more one-on-one coverage .
7.   RB - David Cobb, Titans
Cobb was hardly featured in the Titans' running game. Though Bishop Sankey started the season as the main back in Tennessee, he only recorded 47 more rushing yards than Cobb. In December, his interim coach, Mike Mularkey, wanted to give Cobb more chances at toting the rock. In Week 17, Cobb rushed for 73 yards on 19 carries (3.8 ypc) and scored his lone touchdown of the season. Now, Cobb's future is undecided until Tennessee lands their next head coach. However, if you look at his last two seasons in college, it's good to know that Cobb has the ability to tally over 1,200 rushing yards in a single season. So, if Tennessee wants to rely on more on the young back, he is more than capable.
8.   QB - Blake Bortles, Jaguars
Ok, Bortles might not be as much of a surprise as the other names on this list, but he still needs to be mentioned for those unaware. In just his second season, Bortles boosted his passing yards from 2,908 to 4,428. The touchdown total was more than triple. In 2014, Bortles threw just 11 touchdown passes. That number reached 35 in 2015. In relation to his fellow QBs, Bortles was seventh in passing yards and tied for second in TDs. He was only one touchdown pass behind the leader, Tom Brady. The interceptions need to subside. He threw 18 INTs in 2015, the most in football.
9.   WR - Victor Cruz, Giants
Odell Beckham Jr. has played 27 NFL games in two seasons. During that time, Cruz played in only two games alongside Beckham. Cruz missed the last 28 games. Before dealing with a torn patellar tendon and calf surgery, Cruz had three-straight season of at least 900 receiving yards and four touchdowns. With Cruz at full strength, the Giants could have the best receiving tandem in football.
10.  WR - Willie Snead, Saints
It was a question as to who would receive the attention of Drew Brees with Jimmy Graham in Seattle and Kenny Stills in Miami. In 2015, Snead was one of those benefactors. In his first season in the NFL, Snead recorded 984 receiving yards. That total was only 86 yards less than Amari Cooper. As for his teammate, Brandin Cooks, he only accumulated 550 receiving yards in his rookie season. In his sophomore year, Cooks increased his stat line to 1,138 yards. With another year of trust for Brees, look for Snead to surpass the 1,000-yard plateau.
---
---