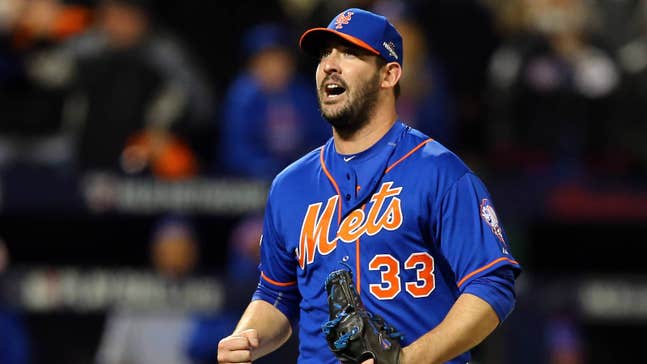 Fantasy Baseball News & Notes: NL East
Published
Mar. 25, 2016 2:59 p.m. ET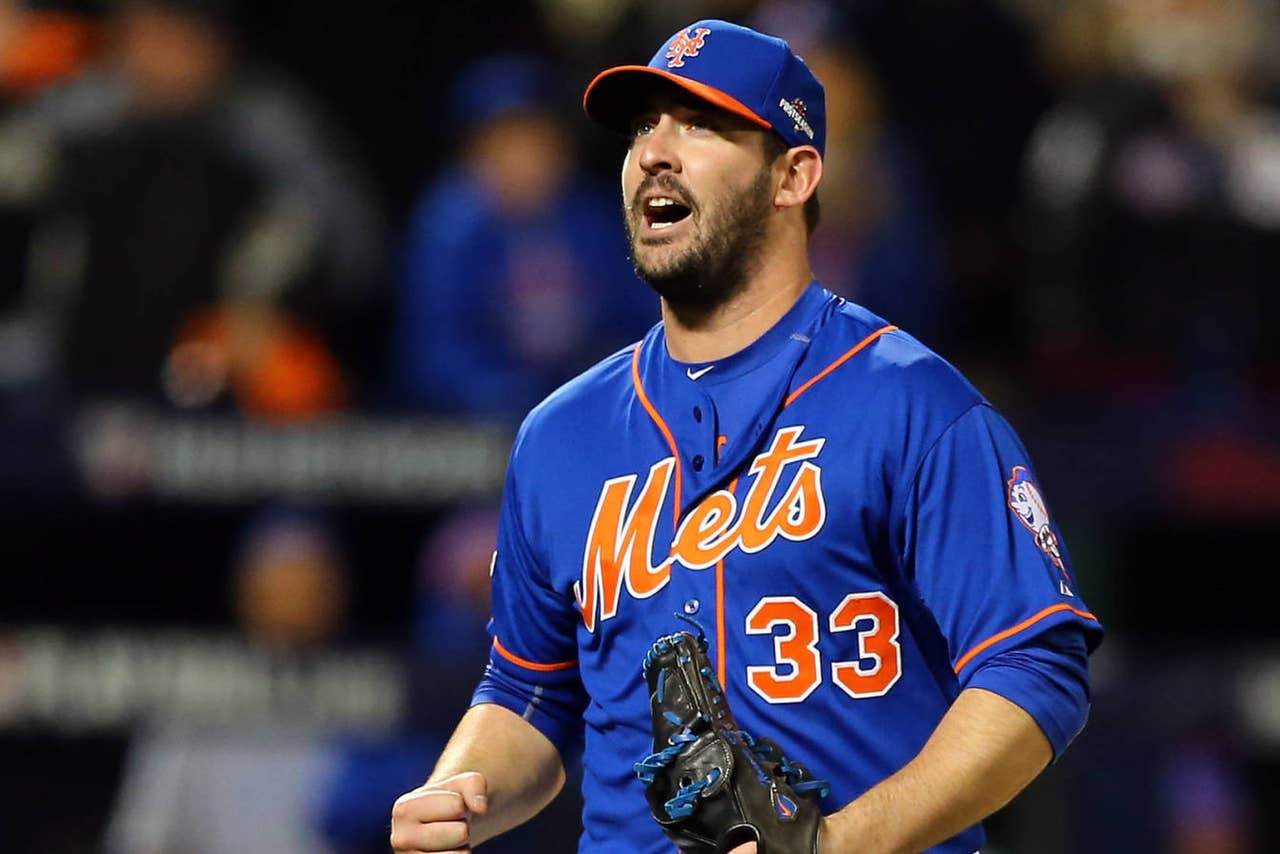 Despite what you might have read this spring the Mets are not the only team in the NL East (yes, we see the photo above). Let's see what's new with the other four, too.
Atlanta Braves
Mike Foltynewicz's strong spring has him in position to open the season as the Braves' fifth starter.
Looking for a sleeper at third base? Adonis Garcia might bat cleanup, between Freddie Freeman Nick Markakis. The 30-year-old Garcia was a career minor leaguer until late last season, but he flashed some power (10 HR in 198 PA). There's certainly bust potential with the free-swinging Garcia, but he could rack up some runs and RBI from that spot in the order. Think about him in deeper mixed leagues - he's being ignored in most formats right now.
The rebuilding Braves are reportedly interested in C Jonathan Lucroy. The three fantasy owners who drafted Tyler Flowers won't be happy about this.
Miami Marlins
It looks like lefty Adam Conley will get one of the Marlins' rotation slots. Conley was decent last season, and could post a sub-4.00 ERA pitching home games in Miami. Erratic sinkerballer Jarred Cosart is in line for the other open slot behind Jose Fernandez, Wei-Yin Chen and Tom Koehler. You can probably get either guy cheaply in NL-only leagues, but Conley is a much better option than Cosart (or Koehler, for that matter).
On a related note, the Marlins are moving in their outfield fences, and lowering the height of them as well. It sounds like they're still expecting Marlins Park to favor pitchers, but not as much as it did previously.
New York Mets
I talked with fantasy pitching guru Paul Sporer (FanGraphs, Rotowire) on our podcast earlier this week - you can listen at the link below. Sporer thinks 300 strikeouts are in play for Matt Harvey, but agrees with me that Steven Matz is being drafted too aggressively.
SS Asdrubal Cabrera (knee) hopes to appear in a Grapefruit League game on Sunday, and if all goes well he should be on target for Opening Day.
OF Michael Conforto will rest for a couple of days due to back spasms. Conforto doesn't seem concerned about his Opening Day status, but Terry Collins is just a bit more pessimistic. Don't worry just yet.
Philadelphia Phillies
"It's a big mix," said manager Pete Mackanin about his team's closer battle, which includes David Hernandez, Andrew Bailey and Dalier Hinojosa. According to Philly.com, Mackanin expects decisions to be made at the last possible moment. The bet here is still on Hernandez, but it's not a confident bet.
The Phillies, in a nutshell: Jeremy Hellickson will start on Opening Day. The battle for fourth place between the Phils and Braves should be epic.
OF Odubel Herrera, who has missed nine games due to a finger injury, is expected to play Friday night. After Maikel Franco, Herrera is the most fantasy-friendly Phillie, looking like a solid, speedy OF5 in 12-team mixed leagues.
Washington Nationals
With Michael Taylor tearing the cover off the ball (18-for-37, four HRs) in Florida, what's it going to take for him to supplant Jayson Werth or Ben Revere in the lineup? Taylor whiffs a lot and projects to have a low BA, but with power, speed and far superior defensive ability, he might force his way into meaningful playing time sooner rather than later.
SS Trea Turner will probably start the season at Triple A, but his already-impressive glove has been accompanied by seven stolen bases this spring. Danny Espinosa isn't exactly an immovable object ahead of Turner, either.
You want to get excited about a guy you can draft as an SP5? Read this article about Joe Ross. Max Scherzer anticipates big things for Ross if his attempts to incorporate a changeup are successful.
Read More: Fantasy Baseball Divisional Notebook Archives
---
---