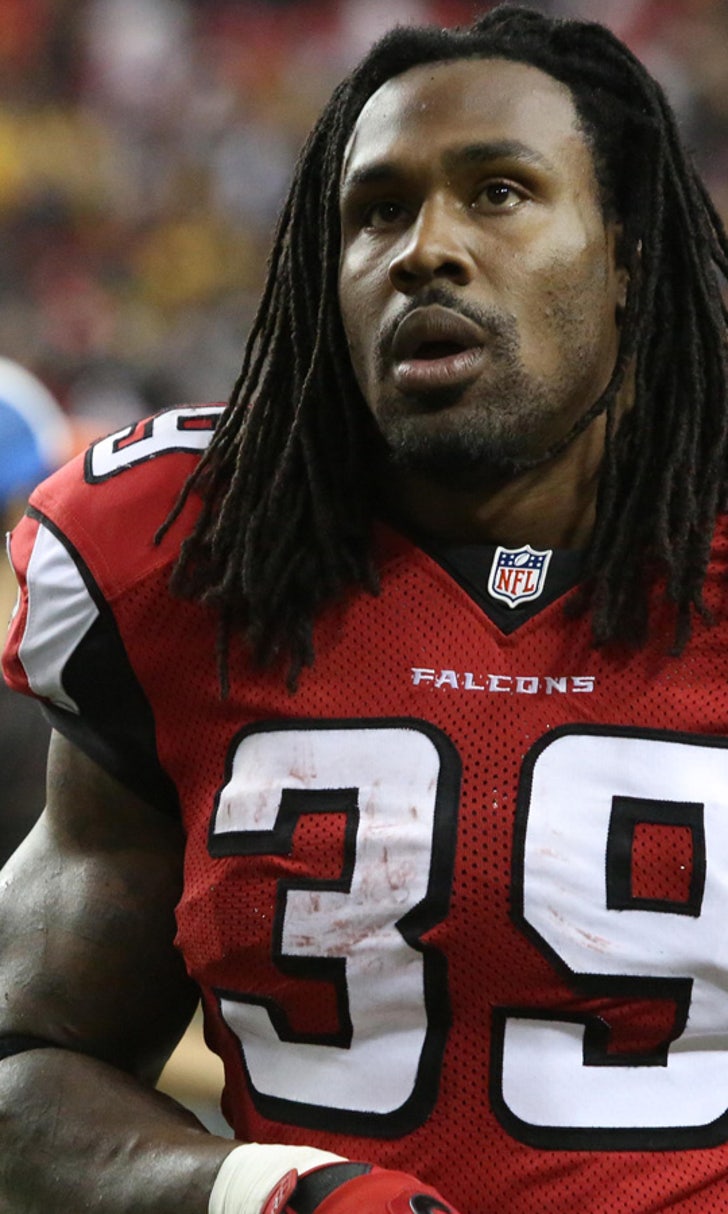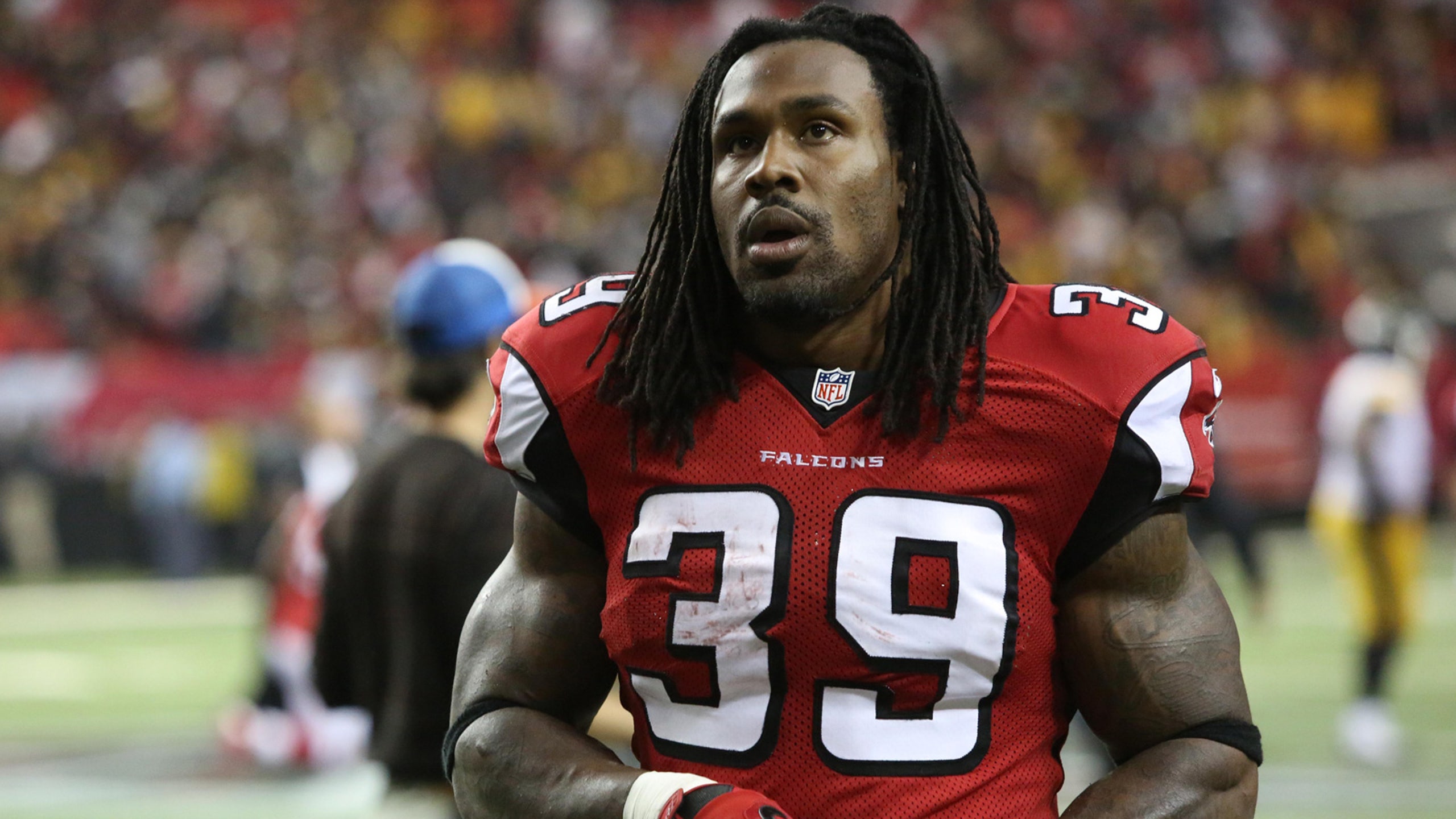 Falcons want workhorse running back, Steven Jackson likely not it
BY foxsports • February 11, 2015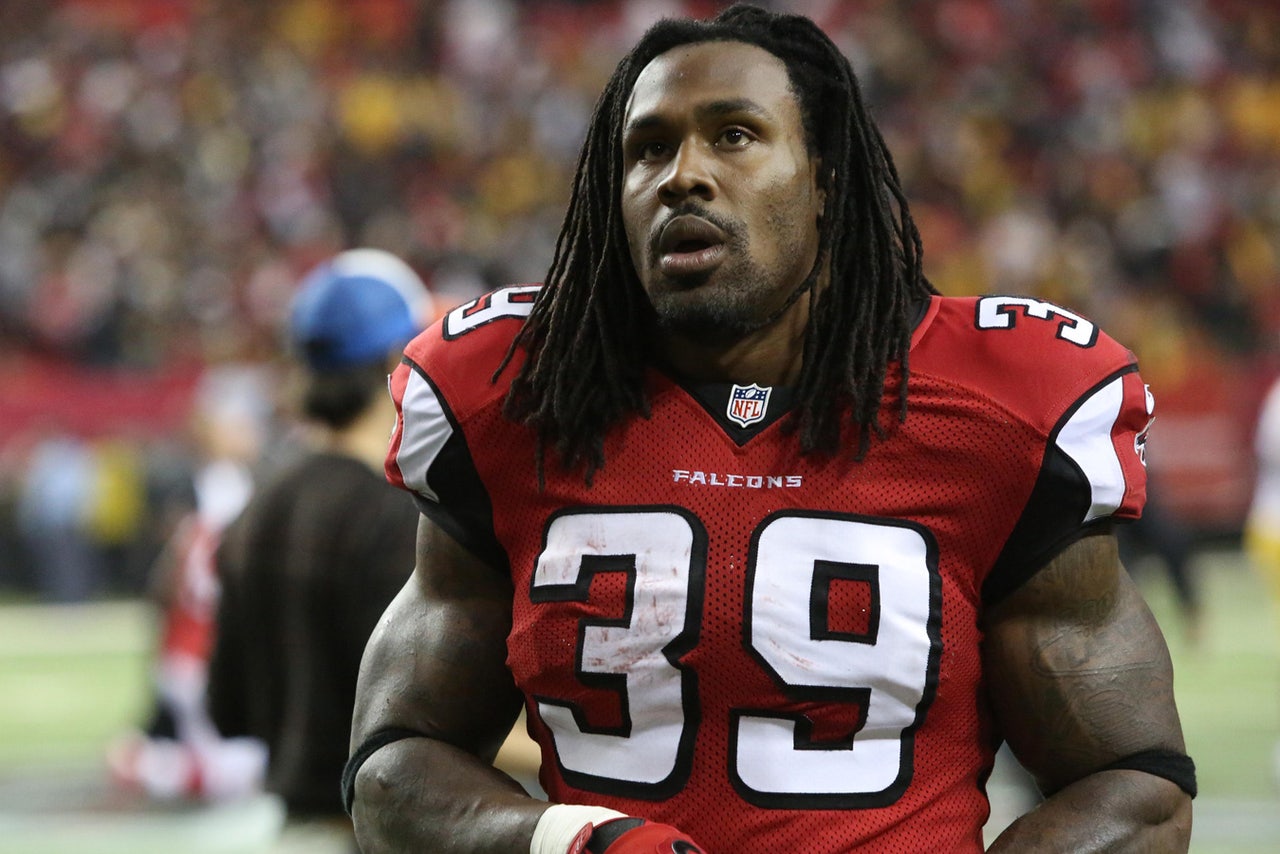 FLOWERY BRANCH, Ga. -- Kyle Shanahan wants a workhorse running back in the Atlanta Falcons' backfield. He was very specific on Tuesday about his desires.
He doesn't care if the back is big and bruising; he mentioned Adrian Peterson and Marshawn Lynch as examples. He wouldn't pass up on a diminutive LeSean McCoy-type either. Shanahan believes that any type of back can succeed in his system.
There also won't be a whole lot of weight put on a guy that can catch passes out of the backfield. Shanahan called the kind of running back that was an asset in the passing game a "bonus." He'd never turn down a special runner that also had great hands, but that's not his first priority.
"The main thing is I want a running back first of all," said Shanahan. "I don't want to draft a guy who's just good in the pass game. The first and foremost thing is I want a guy who we can give the rock to and he can carry us."
He drew an even better picture of what a successful Falcons running back could look like.
"The type of guys you want are guys who can put their foot in the ground, get downhill," said Shanahan. "You do want guys who can create arm tackles and then run through them. I'm not looking for a guy that you have to give 30 carries to get 100 yards. You want guys who get downhill, who get over four yards a carry and they move the chains for you."
Shanahan didn't dance around the topic. The kind of running back he wants, though, he's going to have to go out and find elsewhere.
Steven Jackson doesn't measure up to many of the criteria on Shanahan's list. Jackson only reached the 100-yard plateau once in his 27 games with the Falcons, and has averaged 3.6 yards per carry during his time in Atlanta. When it comes to carrying a team, Jackson only eclipsed 20 carries in a game one time, a Week 12 game in 2013 versus Buffalo.
Some of the lack of carries has to do with Atlanta's pass-happy offense. But more is likely a factor of Jackson's age. The 31-year-old rusher has only averaged 12.9 carries per game over the last two seasons.
If Jackson can't be Shanahan's workhorse, it might be best for the team to save $3.75 million in cap space and let Jackson go.
What about Devonta Freeman and Jacquizz Rodgers?
Rodgers averaged 3.7 yards per carry last season and never surpassed the four yards per carry plateau in any of his four seasons with the Falcons. He also never carried the ball more than 96 times in a season. He's not the workhorse Shanahan is looking for either. Whether or not he can be an ancillary piece remains to be seen as the new coaches evaluate the current roster.
The Falcons have a decision to make with Rodgers, it isn't as simple as moving him down the depth chart in Shanahan's new offense. Rodgers will become an unrestricted free agent when the NFL calendar flips to 2015 on March 10. Atlanta is going to have to decide if it wants to re-sign Rodgers or let him test free agency.
Freeman was a rookie last season, so he's still under contract through the 2017 season. The jury is still out on him because he had to share so many carries with Jackson and Rodgers, on top of learning a new system and figuring out how not to be a liability in pass protection. He didn't show enough in 2014 to make a prediction one way or another, although Shanahan said he was a fan.
"Devonta (Freeman) was someone I loved coming out of college last year," said Shanahan. "And then the guy from Oregon State (Jacquizz Rodgers), I loved him coming out of college. So they're guys I remember from their college days, hard. I know Steven because he's played for a long time. But I haven't evaluated any of those backs since college or just Steven over the years."
It could turn out that Freeman is the only serious contender for work in Shanahan's system, and he's going to be trying out if that's the case.
When Shanahan was talking about how he values pass-catching running backs, he used the golden word "draft." He doesn't want to "draft" a guy who's just good in the pass game.
It does sound, though -- and looks like it's the case too -- that the Falcons will have to draft a running back in the 2015 NFL Draft. That's not such a terrible notion as this year's draft class is one of the best in many years.
With the way the NFL has devalued the running back over the past few seasons, there still might not be a first-round rusher taken in 2015. But there are as many as 12 to 13 running backs that could be selected on Day 2. Many of those will be looked at to contribute immediately.
FOX Sports' Joel Klatt has the top five running backs as follows:
1. Melvin Gordon -- Wisconsin
2. Tevin Coleman -- Indiana
3. Jeremy Langford -- Michigan State
4. Ameer Abdullah -- Nebraska
5. TJ Yeldon -- Alabama
On deck: Todd Gurley -- Georgia (when healthy he will be No. 2)
The Falcons probably won't look at a running back in Round 1, the need for a pass-rush specialist is too large. But in any of the spots from the second round on, grabbing a rusher could be fair game. And that might mean every running back on the board is available when the Falcons pick near the top of the second round.
It would be difficult to imagine Atlanta passing up on this very rich running back class. The question seems to be when, not if, and whether or not Shanahan can find his workhorse.
---
---