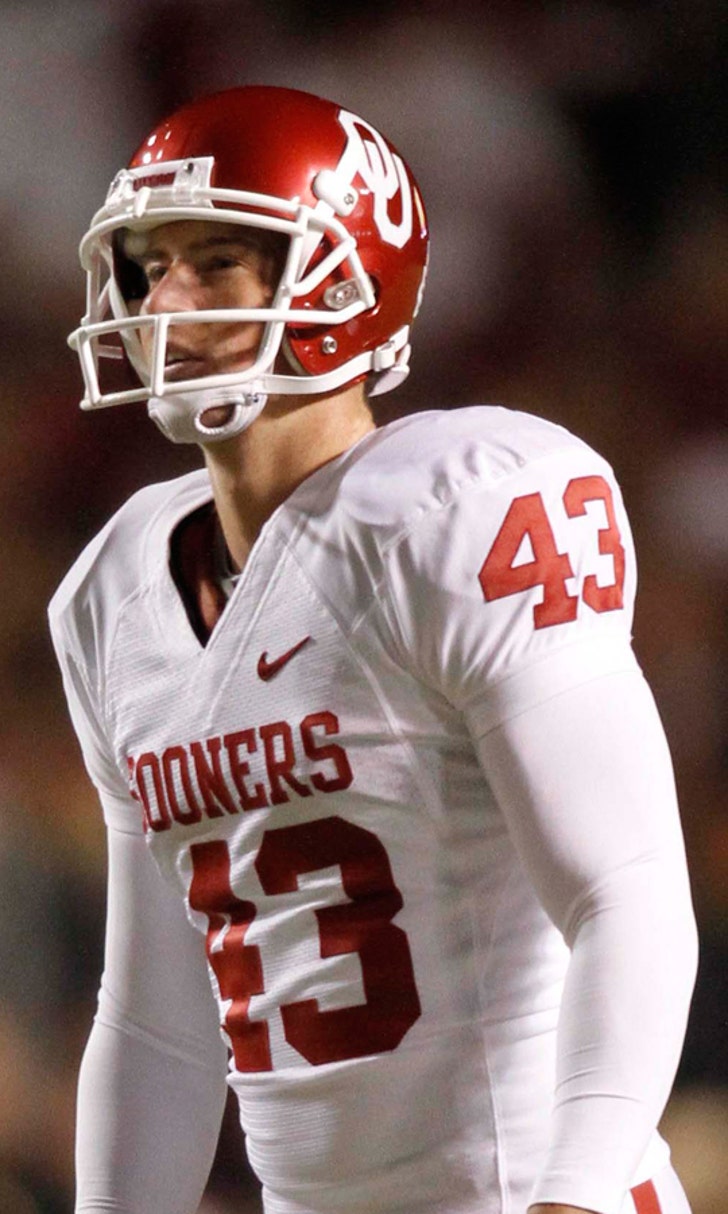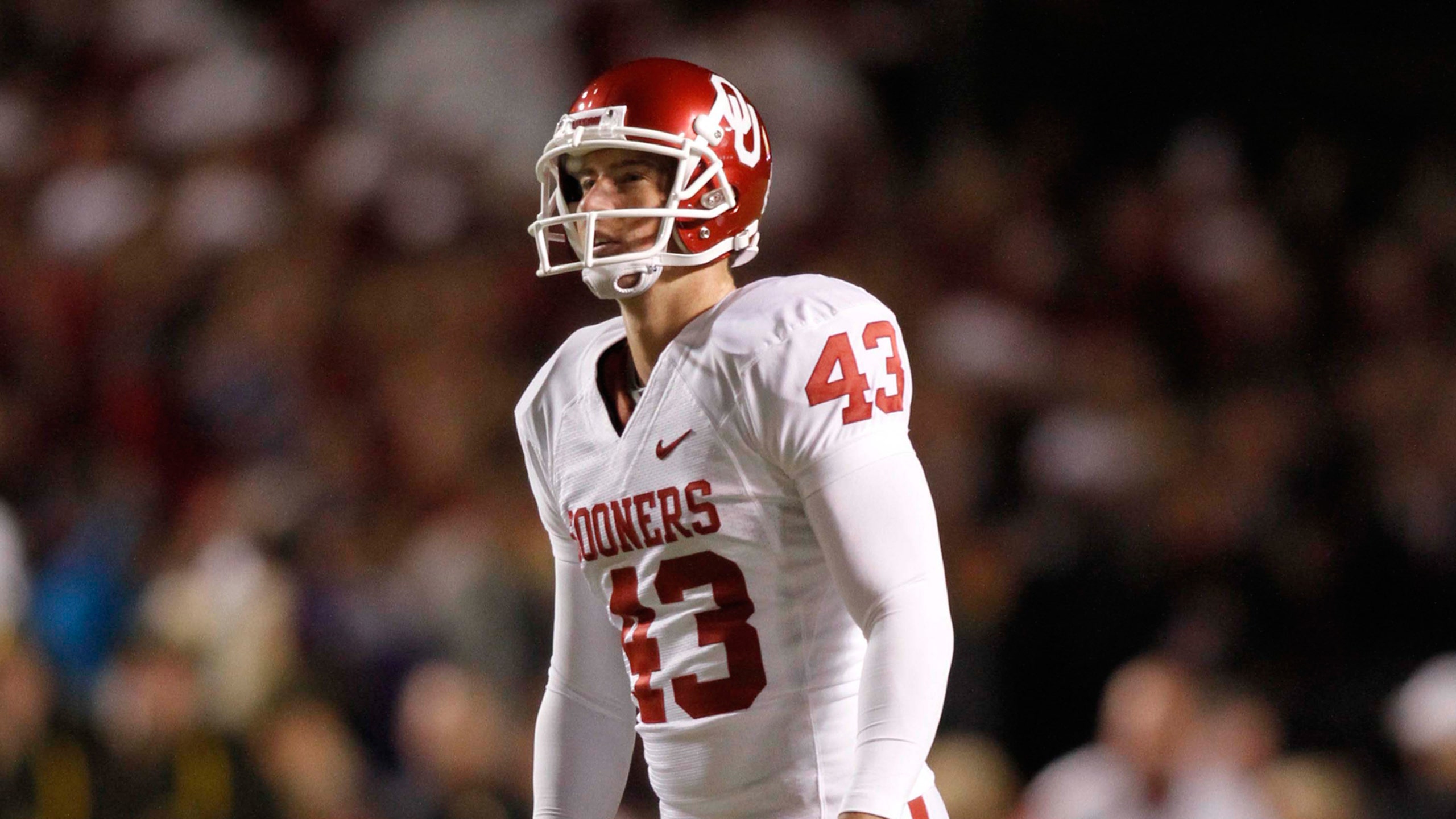 Ex-NCAA kicker, whose mom has cancer, turns to Internet to chase NFL dream
BY foxsports • March 1, 2014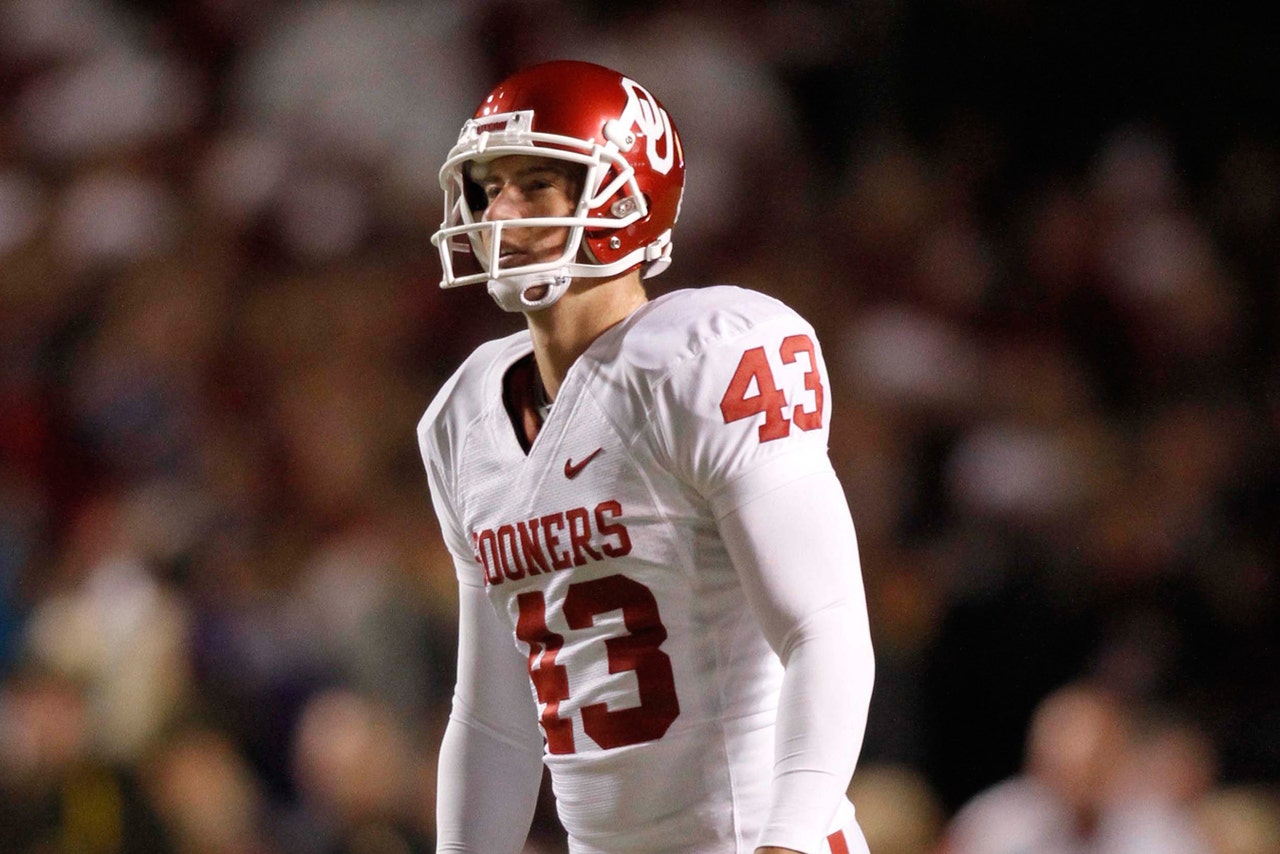 Patrick O'Hara needed a few clicks before he gets in a few kicks.
The former Oklahoma kicker wants to make it to the NFL, but he didn't have the money to get to the tryouts he needed to showcase himself, so O'Hara went to the Internet for some help.
On the website, www.gofundme.com, a site set up to generate funds for just about anything, O'Hara wrote:
"I am hoping to attend one the nation's top combines in just a few weeks out in Phoenix, Ariz. Although my love and passion for kicking a football only grows stonger, financially it has created a struggle as the prices for entry alone, top $900. As many of you know my mother is struggling with stage 4 cancer and money is very tight. I would be beyond appreciative to gain a little bit of help to make the trip to these combines possible. Including food, hotel stay, and flights, the expenses add up quick.
"I truly thank you for ANY support and will keep everyone up to date as I continue training, chasing this dream that God so graciously continues to bring closer and closer to becoming a reality."
As of Saturday morning, O'Hara had raised $2,750 in five days with donations from 41 people. O'Hara is living and working in Topeka, Kan., and taking care of his mother Lena.
O'Hara, who kicked at Oklahoma in 2009 and 2010, arrived at the school as a walk-on. He made 10-of-15 field goals in his career  with a long of 47. According to the biography he wrote on the gofundme website, O'Hara made a trip to a regional NFL kicking combine in Houston and finished at the top of the competition. He was also invited to Detroit for a "Super Regional" combine in April in hopes of landing an NFL job for the upcoming season.
"My family has been very tight on money," O'Hara told the Tulsa World. "We were talking about flights and how expensive everything would be. I put together a little page and talked about chasing my dreams. I had no clue this would be so successful."
Follow Andrew Gilman on Twitter: @andrewgilmanOK
---
---