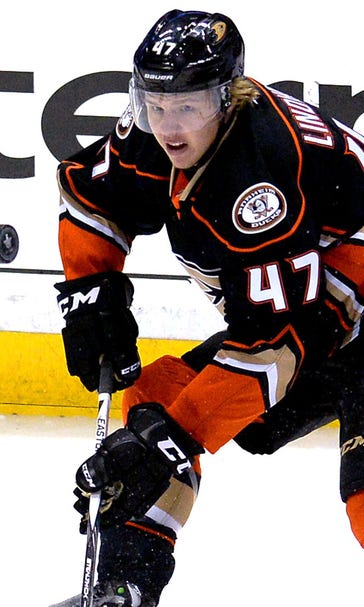 Ducks aiming for 3-0 series lead in Winnipeg
April 20, 2015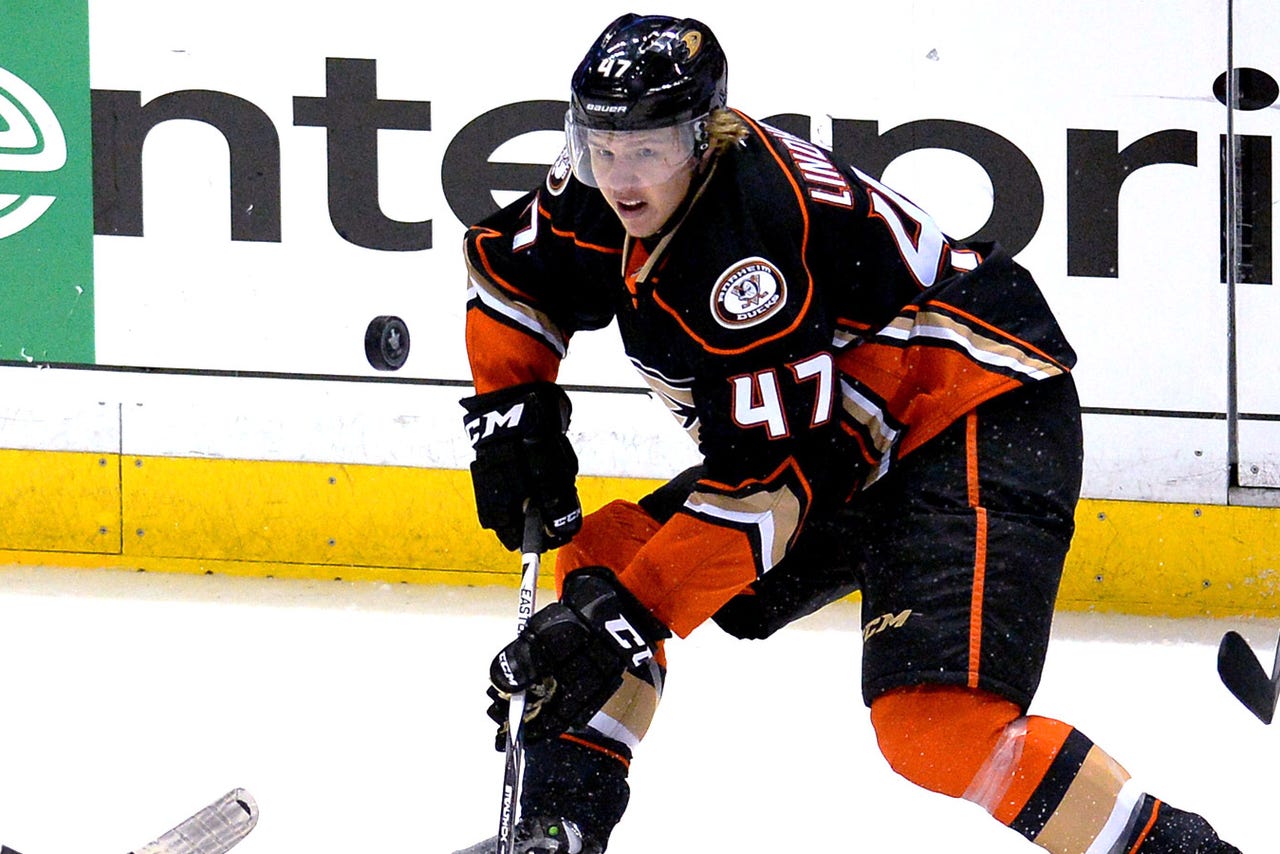 The Anaheim Ducks' dominance late in Game 2 looked nearly identical to the masterful third-period performance they put on display in Game 1.
With an opportunity to grab a commanding 3-0 lead in their first-round series, they'll head north of the border Monday night to face the Winnipeg Jets, who seek their franchise's first-ever playoff victory.
Anaheim edged Winnipeg 2-1 on Saturday with two goals in the game's last 10 minutes, including a game-winner from Jakob Silfverberg with 21 seconds remaining. It was the second consecutive late-game comeback for the Ducks, who tallied three unanswered goals in the third period of Thursday's 4-2 win.
"It's something we've been doing throughout the whole year," Silfverberg said. "We've been very strong in the third period. I don't think we can do it too often, though. But obviously we did it tonight, and it's a great feeling. It's one of my bigger goals."
That proficiency late in close games is certainly nothing new for the Ducks. They scored 93 goals this season in the third period and overtime, compared with 61 in the first and 74 in the second, and despite finishing tied for the most points in the Western Conference (109), their plus-10 goal differential ranks last among playoff teams.
Anaheim also set a single-season record with 18 wins when trailing at any point in the third period and was an NHL-best 12-23-0 when behind after two periods this season.
"They know how to win games," Winnipeg defenseman Adam Pardy said. "We knew they were going to push like that. We've got to find a way to be able to shut it down in the third. We're not going to go and try to sit on a 1-0 lead against this team."
Frederik Andersen has been strong in net for the Ducks thus far, following last season's playoff run in which he was one of three goalies used by Anaheim. He was 3-2-0 in seven starts with a 3.10 GAA before being replaced by Jonas Hiller, who was then supplanted by current backup John Gibson.
He owns a 1.50 GAA through Anaheim's two victories to outduel Winnipeg's Ondrej Pavelec, making his playoff debut.
Pavelec earned the starting job over rookie Michael Hutchinson with three consecutive shutouts in his final three starts of the regular season.
A return home for the first postseason game in Winnipeg since 1996 could turn the tide in the Jets' favor, though history is not on their side.
The Jets were 0-1-2 against the Ducks during the regular season, coach Paul Maurice, in four career postseason appearances, has never has come back from a two-game deficit, and the Winnipeg franchise is 0-6 in the playoffs, including four consecutive losses as the Atlanta Thrashers.
"There's a long history of going down 2-0 and feeling down about yourself, then coming back and winning the series," Maurice said. "These have been tight, tight games. We just need to find a little bit more of that confidence to get us through 60 minutes.
"There's another level we can get to. It's not something you see during the regular season, but there is another place that we can get to."
Some added discipline could benefit their cause, as the Ducks' game-tying goal Saturday came on a power play with Winnipeg captain Andrew Ladd serving one of his team's five minor penalties. The Jets have allowed three power-play goals through two games, while going 0 for 7 on their own man advantage and are 1 for 29 over the past eight contests.
---