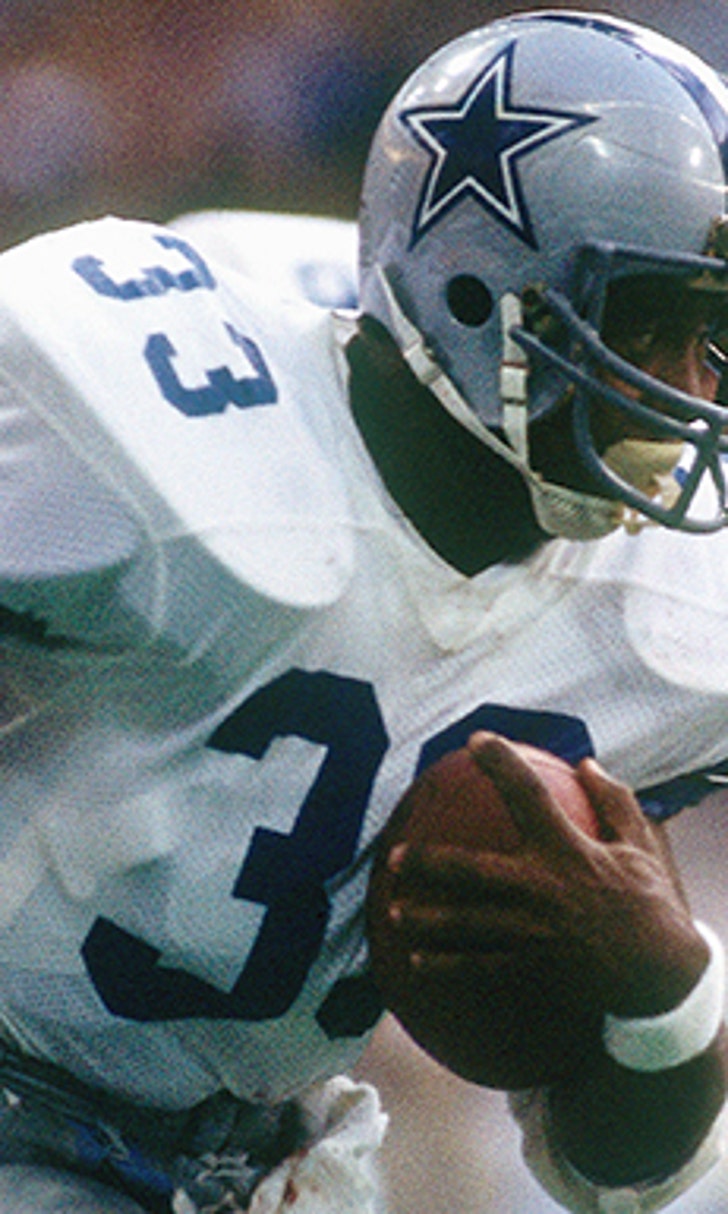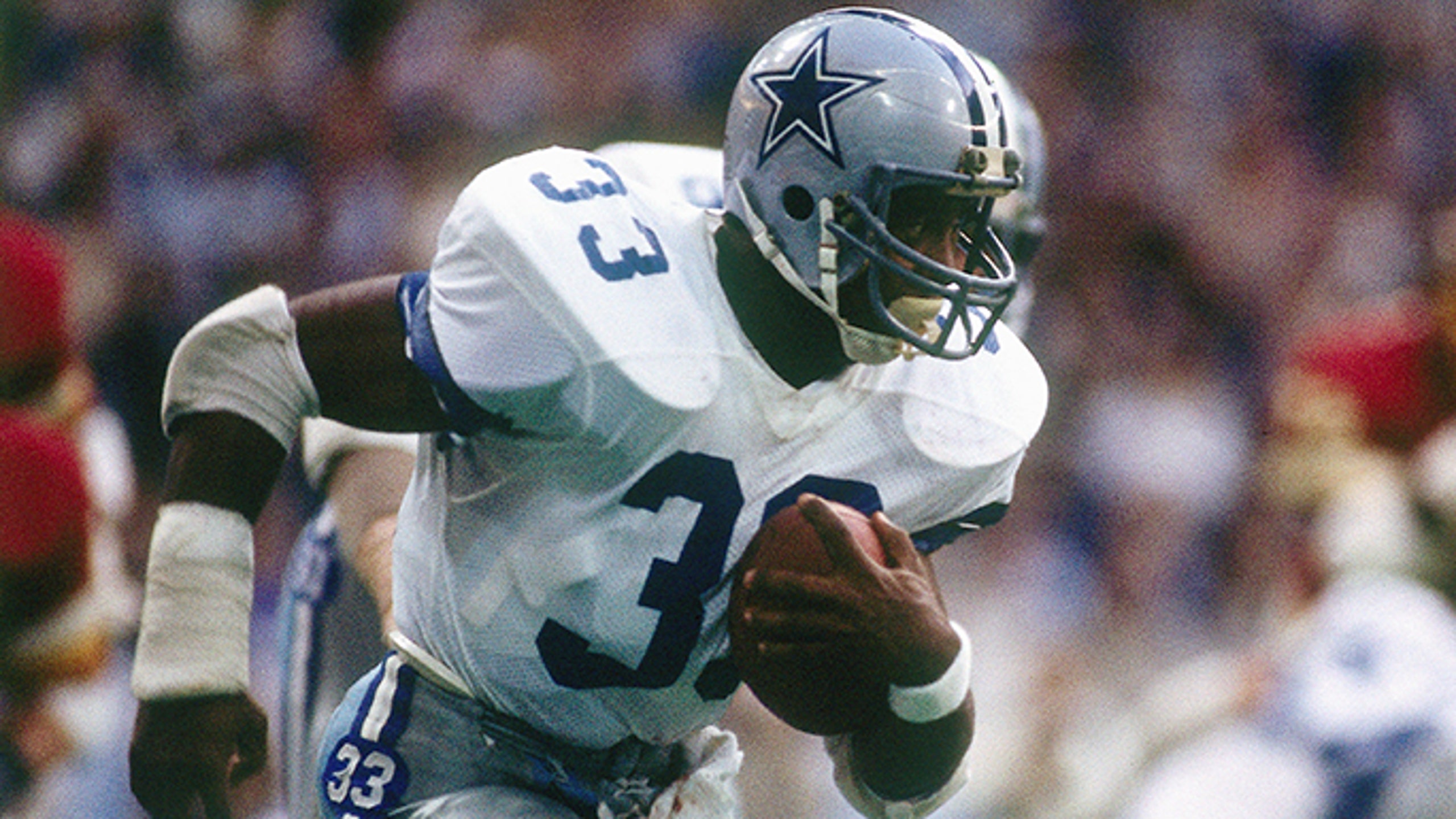 Dorsett on battling CTE: 'I signed up for this' after 11-year NFL career
BY foxsports • February 9, 2015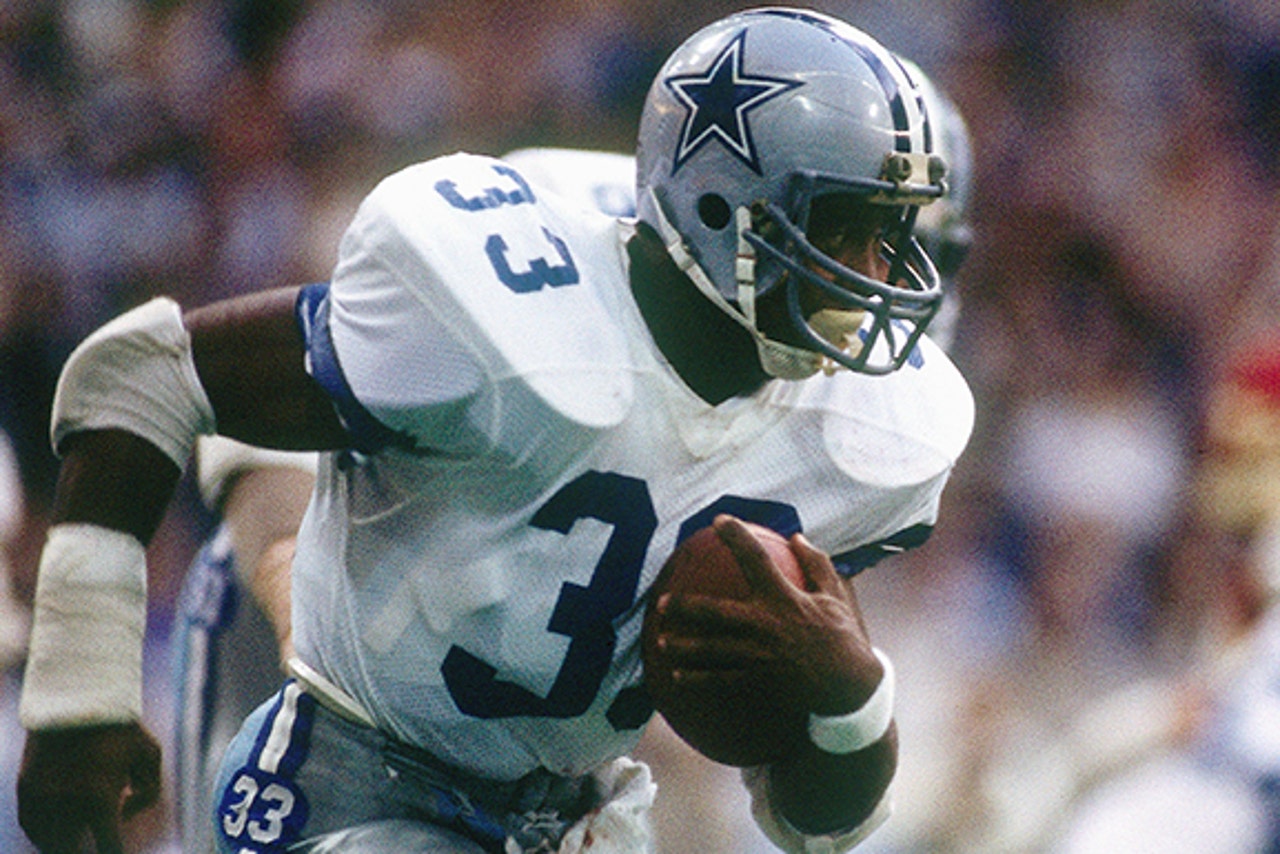 Former Dallas Cowboys great Tony Dorsett said he has his bad days battling CTE (Chronic Traumatic Encephelopathy) but says it is what he "signed up for" when he began playing football.
Playing the sport led to a Hall of Fame career for Dorsett, but now he says he sometimes forgets the directions to familiar places.
"Those things are frustrating when it comes to those things," Dorsett said in a recent interview with Dallas sports radio station KTCK. "Some days are good, some days are bad. I signed up for this when, I guess, I started playing football so many years ago. But obviously, not knowing that the end was going to be like this."
CTE is a degenerative brain condition found in athletes, especially football players, who had repeated head trauma over their careers. It has been linked with depression, paranoia and dementia in a number of former players.
Dorsett said his legendary speed, which he said was a 4.2 in the 40-yard dash, helped him avoid a lot of big hits during his career. Research has shown that even hits that don't result in concussions can lead to progressive degeneration of the brain.
While he has no regrets about his own playing career, Dorsett also said he would still allow his son to play football. Some retired football players have said they would not.
"The game is still a great game, I'd just be more careful and pay a bit more attention to some of the injuries that I got over the years," Dorsett said. "It's football. It's a very physically demanding sport on one's body. And when you play football, you sign up for that...You just want to be taken care of if you become injured."
Dorsett said he approves of the NFL's efforts to limit the most damaging hits, although the competitor in him sometimes doesn't agree.
"Sometimes I look at some of the rules now and I'm like, 'C'mon, man. This is football.'" Dorsett said. "But the deal is it's in the best interest of the players of today. There's no question about it."
Dorsett isn't "totally happy" with the NFL. He's one of about 200 former players who opted out of the league's concussion settlement which is still being hashed out.
But he remains optimistic despite his diagnosis.
"The game was good to me," Dorsett said. "It's just unfortunate that I'm going through what I'm going through. I'm in the fight, man. I'm not just laying around letting this overtake me. I'm fighting. I'm in the battle. I'm hoping we can reverse this thing somehow."
Follow Keith Whitmire on Twitter: @Keith_Whitmire
MORE FROM FOX SPORTS SOUTHWEST: 
- Five-star recruits who were never stars in college
- Ranking NFL quarterback salaries
- Oldest player on every NBA team
---
---