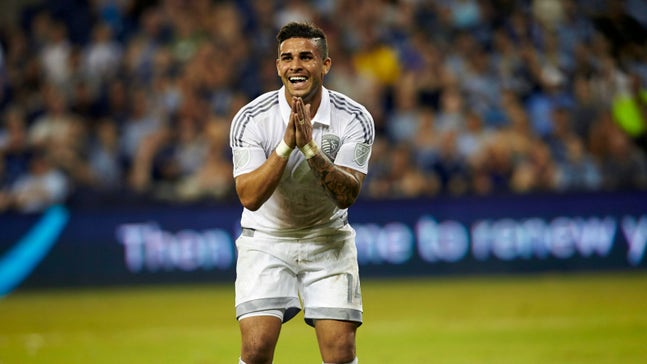 Dom Dwyer scored an amazing 25-yard rocket because Tech N9ne told him to
Published
Mar. 12, 2016 8:49 p.m. ET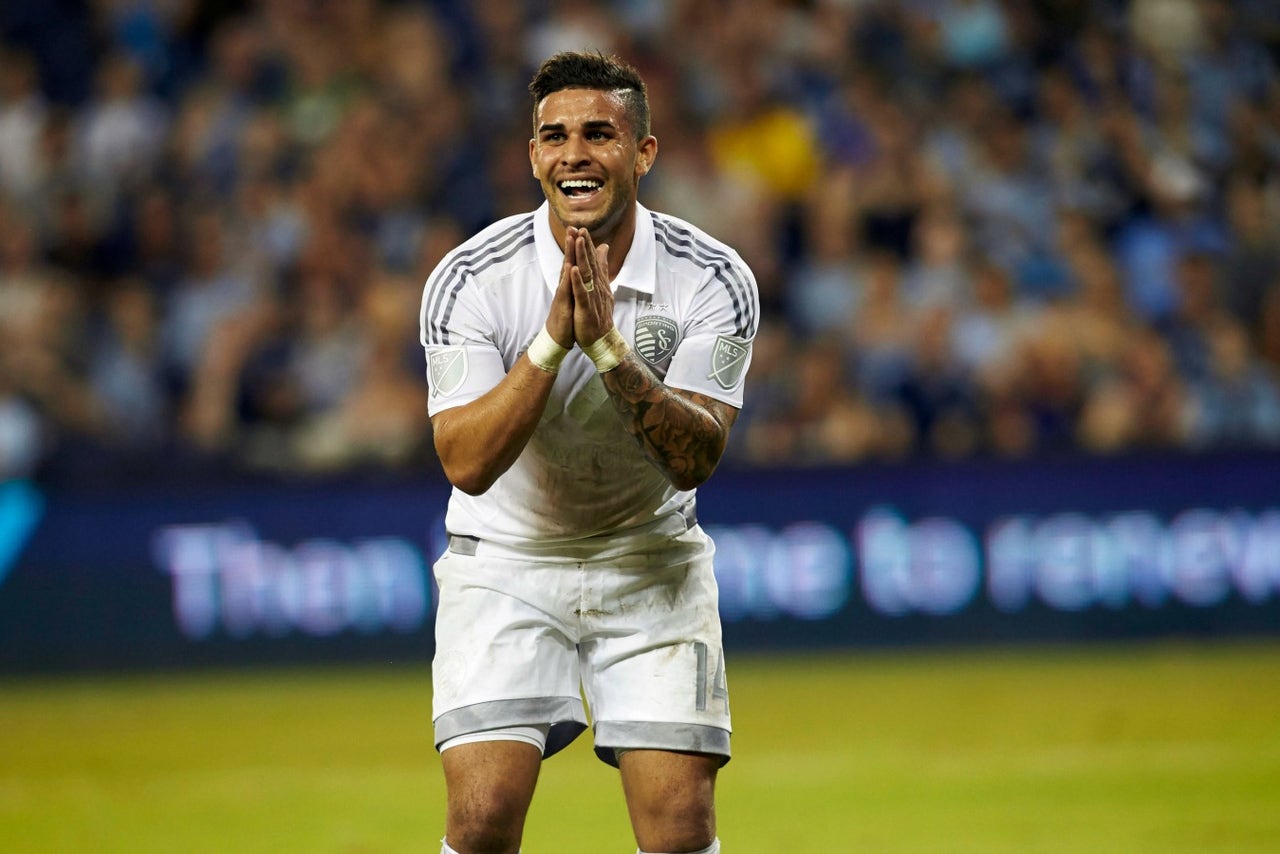 Sporting Kansas City and the Vancouver Whitecaps were out for a nice game of soccer. It was a nice evening in Kansas City, everything was delightful and everyone was friends.
Then Dom Dwyer broke out his rocket launcher - or as he likes to call it, his "leg," but that has yet to be confirmed.
Five minutes. That's all Dwyer gave the Whitecaps to enjoy their nice March stroll in the park before launching that on them. It's so rude. And so wonderful.
What would possess Dwyer to unleash holy hell on Vancouver?
Tech N9ne, of course.
The Kansas City native, who has made several appearances at Sporting matches, was on hand once again and prior to the match led the supporters section in a chant of I Believe That We Will Win.
When Tech N9ne tells you that you will win, you better make damn sure you do. And Dwyer did his part.
---
---