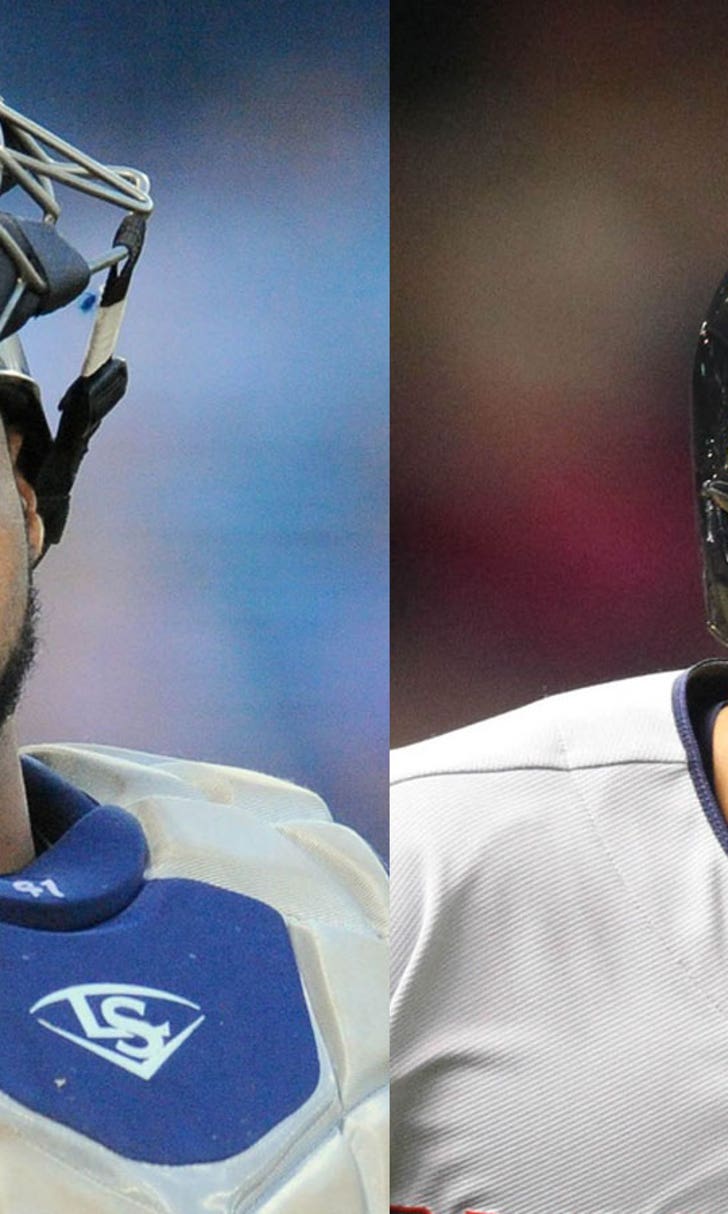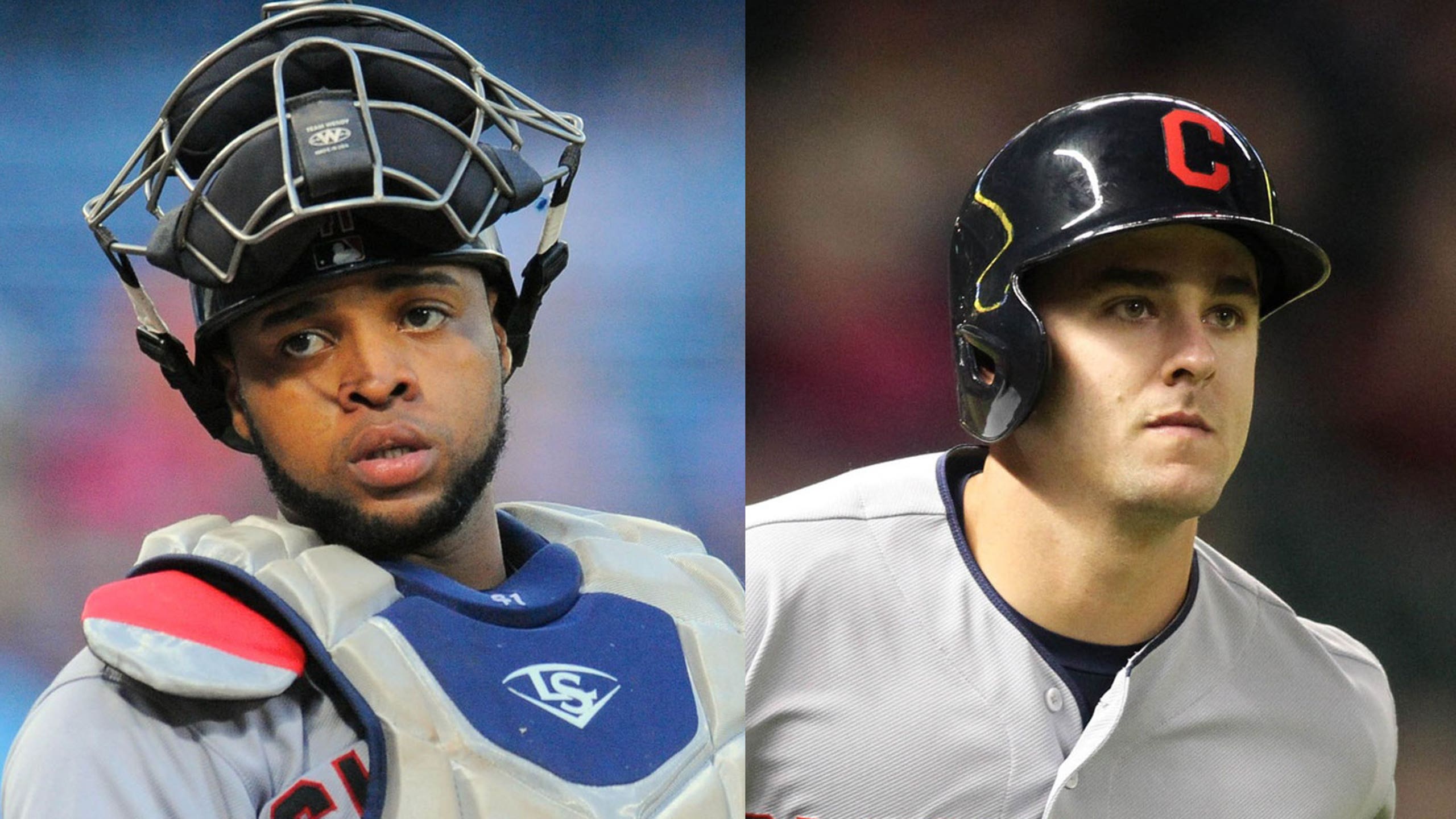 Does Santana need to win third base job, or Chisenhall lose it?
BY foxsports • February 27, 2014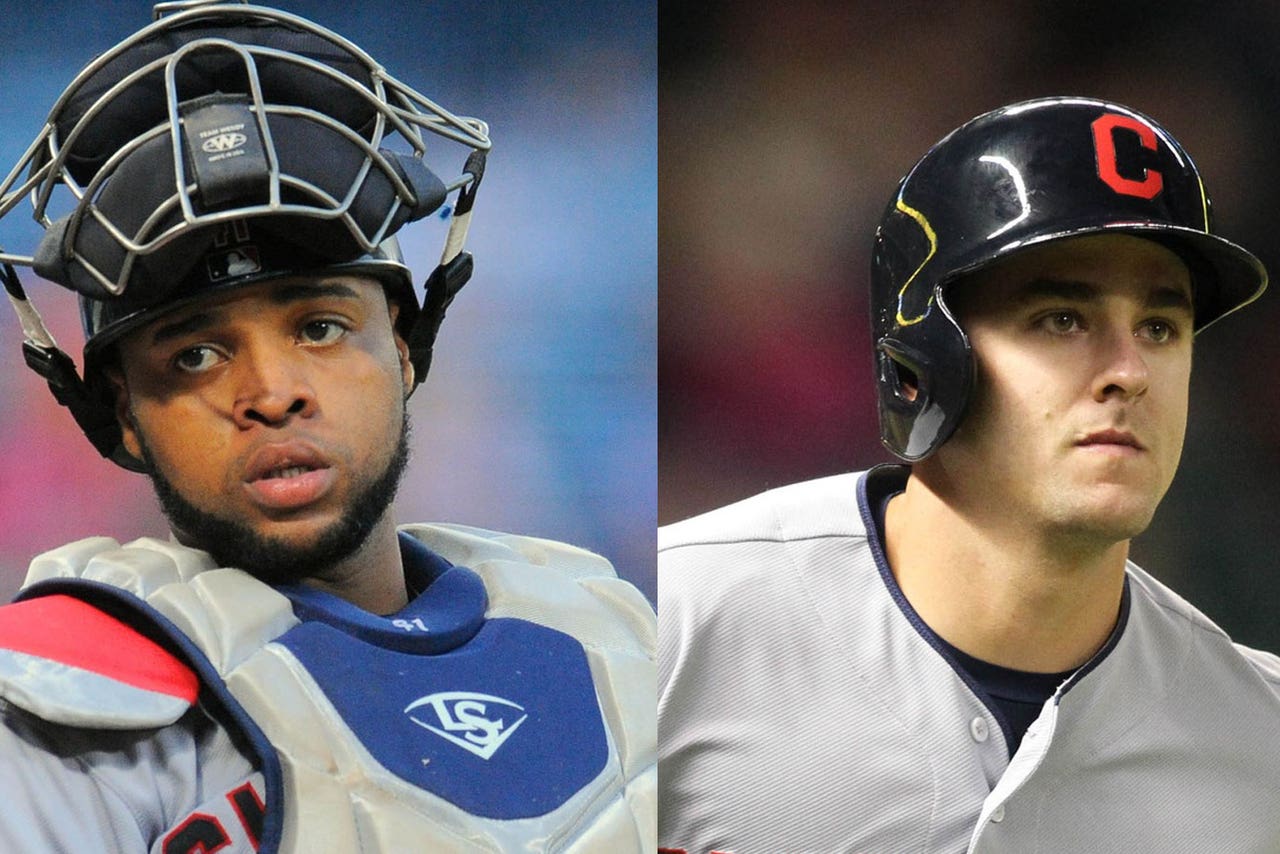 Without question the most interesting storyline for the Cleveland Indians this spring is which one of Lonnie Chisenhall or Carlos Santana will break camp as the Indians regular third baseman.
There are subplots aplenty with this position battle.
It involves two former number one prospects in the system who were the catcher and third baseman of the future and who by now were expected to be firmly established at those positions in Cleveland. Instead, you have Santana looking to make a transition from catcher to third and Chisenhall trying to hold onto his position with a grip that is slipping by the day. On top of that, the decision the Indians make will have a ripple effect that impacts so many decisions the Indians make later this spring to round out the Opening Day 25-man roster.
The way things look right now, it appears as if the Indians are giving Santana every opportunity to win the job. If he proves capable of playing there, then it probably will be his at the outset of the season. They know based on his performance in winter ball that he can handle the position on a limited basis and that at worst case he could be the platoon partner that allows Terry Francona to sit Chisenhall against lefties. But what they want to find out is if he can play 100-plus games at the position for them this season.
That is what this spring will be about for Santana. Not so much for Chisenhall to play out of his mind and win the job outright or for him to fall flat on his face and lose it, but for Santana to give the Indians the confidence that they believe he can handle the position on a daily basis to start the season.
Let's face it, there is really nothing either one of them can prove from a numbers standpoint this spring. Throw out the batting averages and production numbers as they mean nothing in this contest.
Chisenhall has a history of being Mr. March as he has gone out and hit the cover off the ball in spring training in two of the last three springs hitting .500 with a 1.451 OPS in 26 at bats in 2011 and .400 with a 1.123 OPS in 60 at bats in 2013. He is a career .331 hitter with a .962 OPS over 148 at bats in 63 career spring training games. Yet, he has struggled to find any consistency during the Major League regular season hitting just .244 (.284 on-base percentage) with a .694 OPS over the last three seasons. Would another big spring training showing at the plate really prove anything at this point for Chisenhall?
Way 2 Opening Day
---