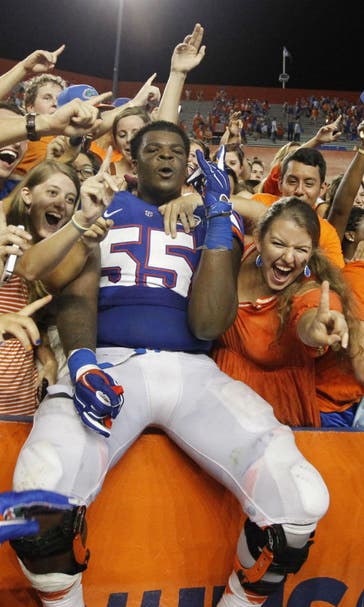 Diagnosis forces Florida offensive lineman to end career
April 14, 2015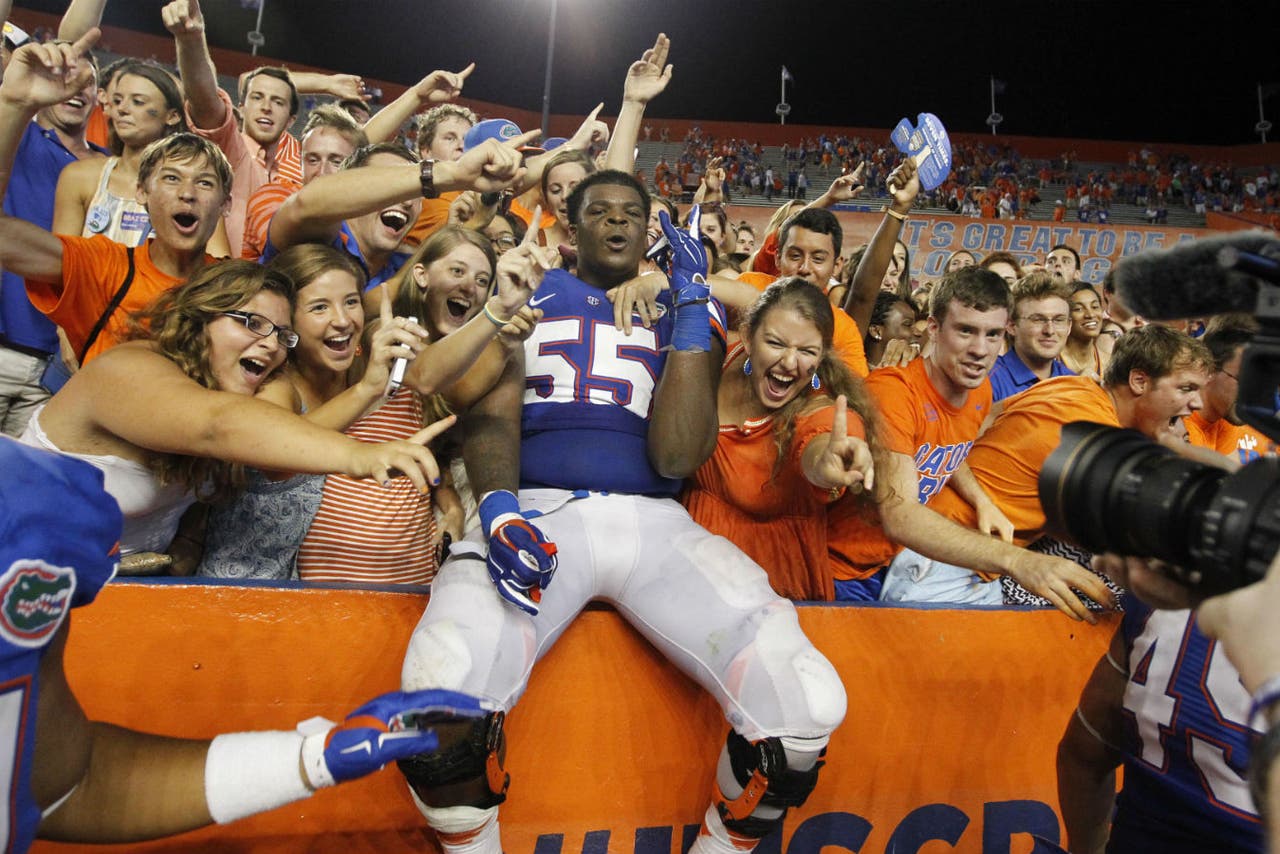 GAINESVILLE, Fla. -- The promising career of Florida offensive lineman Roderick Johnson is over.
Florida's medical staff has diagnosed Johnson, a redshirt sophomore who started three games last season, with congenital cervical stenosis. The condition is a narrowing of the spinal canal enveloping the spinal cord, preventing enough fluid to gather around the spinal cord to properly protect it from injury.
Cervical stenosis ended the career of New York Giants running back David Wilson last year and forced Cooper Manning, the brother of NFL quarterbacks Eli and Peyton Manning, to retire from football during his college career at Ole Miss.
Johnson did not report or show signs of any previous episodes of the condition prior to suffering a "stinger" April 3 during a scrimmage. Johnson experienced numbness in his fingers and hands and did not participate in the final week of spring camp or Saturday's Orange & Blue Debut.
"One thing I'll tell you this about any player: I will never, ever put him out there in harm's way," Gators coach Jim McElwain said Saturday following the spring game when asked about Johnson's status. "Life's too short, man. Ain't gonna do it, ain't gonna do it to a young guy."
Johnson began to blossom last season as a reserve and part-time starter. He was expected to be a full-time starter this season on a Florida offensive line that had just six scholarship players available for the spring game.
Listed at 6-foot-6, 296 pounds, Johnson signed with the Gators in 2013 out of American Heritage High in Delray Beach, Fla. He made his first career start last season against Kentucky and started at right tackle against Alabama and in Florida's victory over East Carolina in the Birmingham Bowl.
---