DeMarco Murray feeling fresh, 'ready' for home stretch
November 17, 2014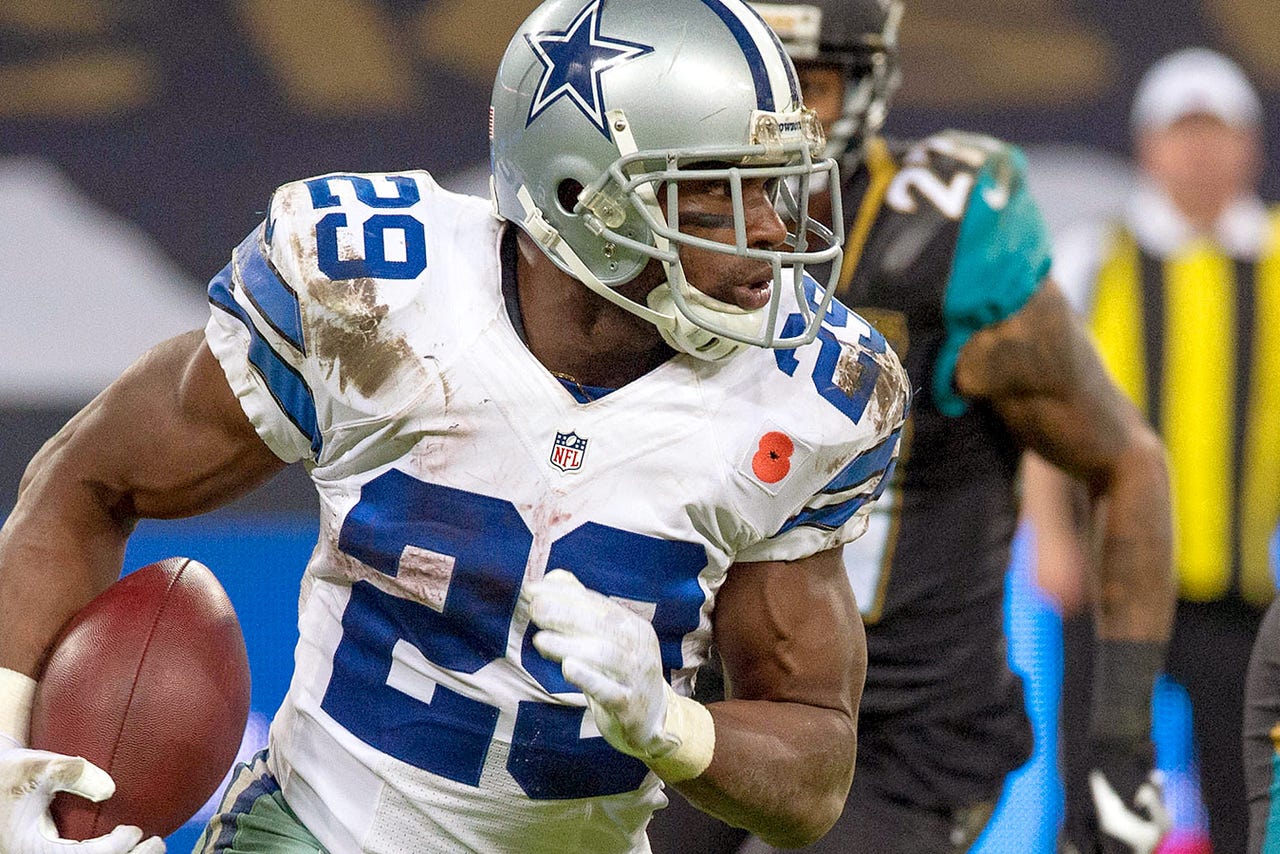 DeMarco Murray said he's rested and ready to run on Monday, as the Cowboys get set for a grinding final six weeks to the season.
"I'm ready. I'm ready to go," Murray said. "Like I said before, whatever they ask me to do, I'm going to do it times 10. It's going to be an exciting next couple weeks for us."
Murray was one of several Cowboys veterans to serve an early Thanksgiving meal to needy fans Monday at The Salvation Army. The community event ended the team's bye week, as they get set to begin preparations for their Week 12 trip to play the Giants this weekend.
The trip to MetLife Stadium should serve as a fitting preview for the home stretch. Dallas plays four of its final six games on the road, with all four of those trips in cold weather cities -€" New York, Chicago, Philadelphia and Washington D.C.
"In this part of the year, you know it's cold, the weather, so I think the running is going to be a little bit more of a factor," Murray said. "It's good -€" we've got a strong offensive line, we've got some backs who can run and also we've got a lot of guys on the edge who can go up and get the ball. It's going to be huge for us."
FOX SPORTS DAILY
COWBOYS EDITION
Cowboys News To Your Inbox!
*By clicking "SUBSCRIBE", you have read and agreed to the Fox Sports Privacy Policy and Terms of Use.
Murray began a tear of strong running days at this time last year, starting with a similar trip to New York. Beginning with an 86-yard effort on Nov. 24, 2013, against the Giants, he averaged 95.5 yards per game over the last six games of the year, helping him to his first-ever 1,000-yard campaign.
The dominance of the Dallas ground game has already helped Murray to 1,233 yards through 10 games this season. If the Cowboys are able to continue their effectiveness on the ground, the fourth-year veteran has a chance at a 2,000-yard season.
"Whenever you can finish the first half of the season like we did and come off the bye week at 7-3 – we've got a lot of positive things going for us," Murray said. "We've got to continue to work during the week, we've had a lot of great practices and that's why we've had a lot of success on Sundays."
With a week to rest, Murray said he's feeling fresh despite boasting 244 total carries to this point in the season. That's a sentiment the Cowboys will be hoping to feel across the locker room as the final push toward the playoffs begins on Sunday.
"After 10 weeks of playing ball, it's huge," Murray said. "Obviously, guys feel good, but there's nothing like having a couple days off to get rejuvenated and refreshed and refocused to go. We're excited about this next week."
MORE FROM FOX SPORTS SOUTHWEST: 
- Ranking NFL quarterback salaries
- Wake up! Athletes caught sleeping
- Best college football traditions
- Greatest NBA players without a championship ring
---
---