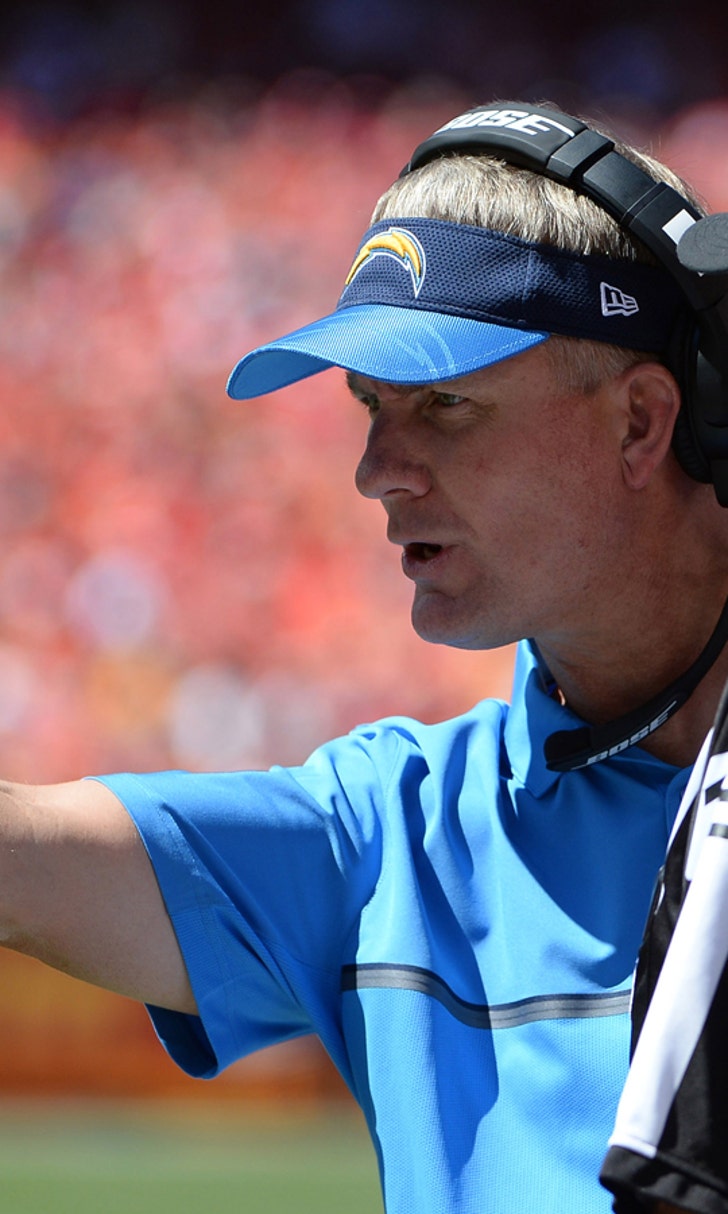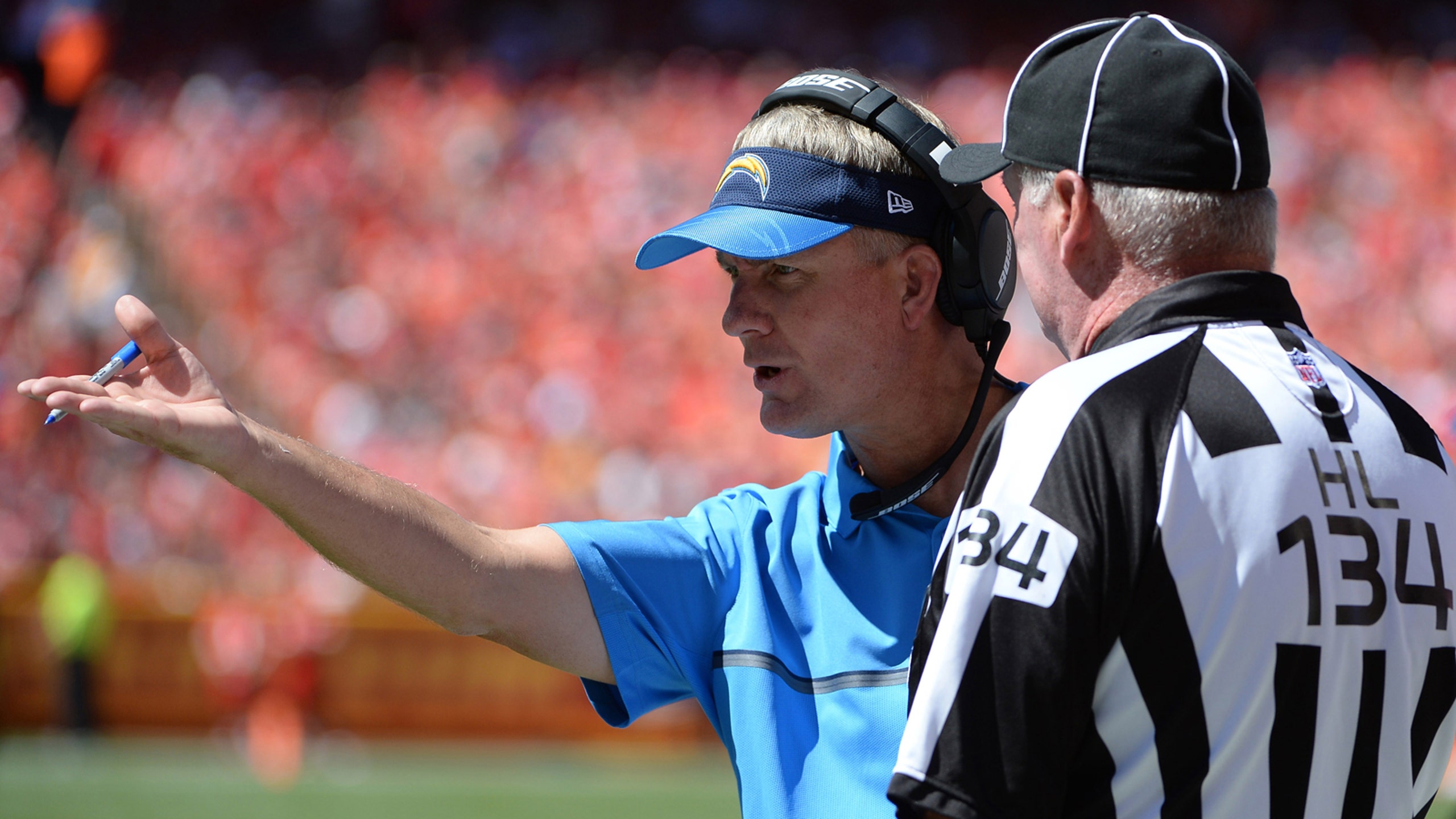 Del Rio sheds safe label; McCoy's gut betrays him
BY foxsports • November 15, 2016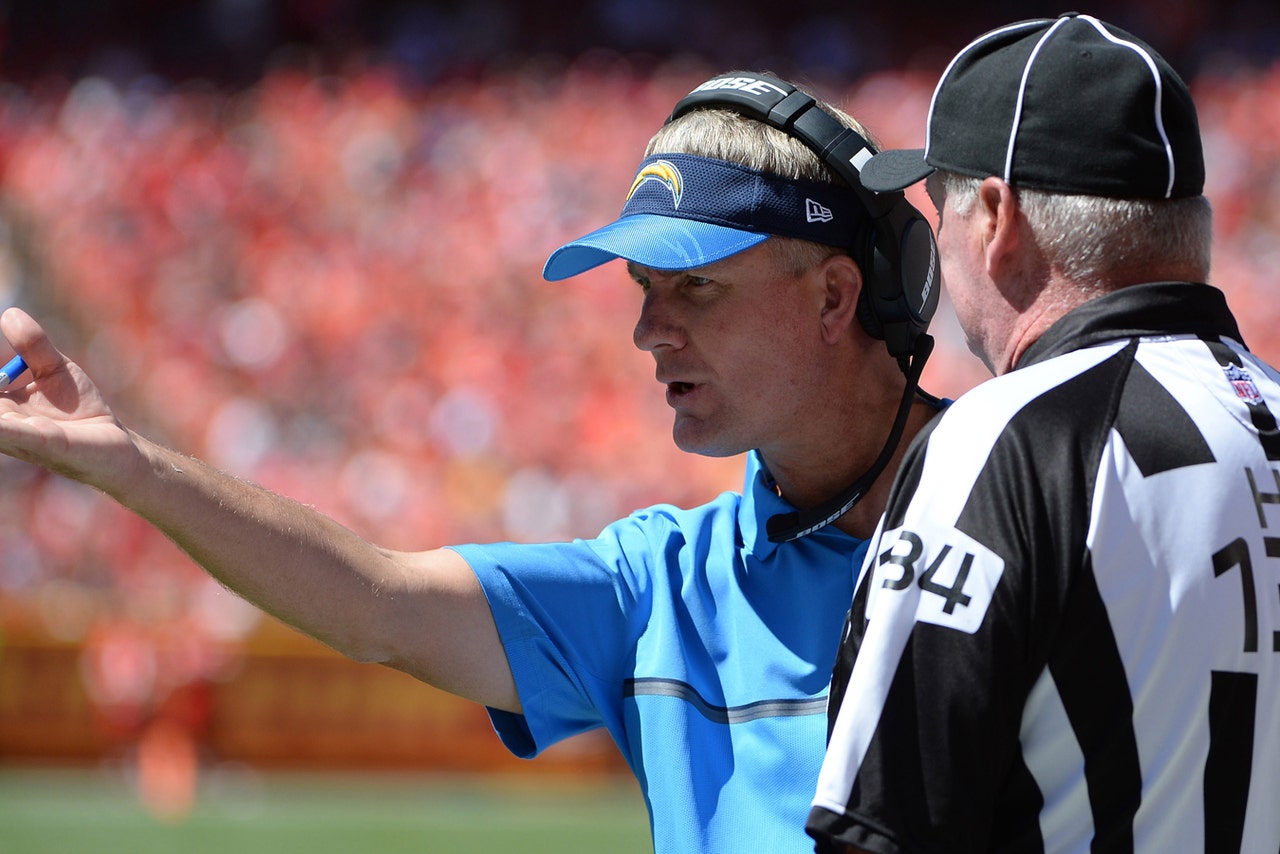 Week 1 of the NFL season was packed with intriguing calls: Jack Del Rio shedding his conservative label and making the Raiders both risky and relevant again.
And non-calls: the Broncos' hits on Cam Newton's noggin that led to plenty of finger pointing but nobody checking him for a concussion during the game.
Of the costly on-field choices, one stood out: Dallas receiver Terrance Williams' decision to turn upfield rather than veer for the sideline to give his kicker a chance at a last-second field goal with the Cowboys trailing the Giants 20-19.
"He obviously just needs to get out of bounds in that situation and give us a chance," Cowboys coach Jason Garrett said. "It was a poor decision on his part. We talked to him about that. He understands that. His instincts took over and took him inside instead of to the sidelines, and we'll all learn from that situation."
Coaches are wise to go with the bold moves when they're in the same division Denver has dominated ever since Tim Tebow was trying to hit his tight ends and receivers rather than curveballs and the cutoff man.
So, three days after watching Denver's defense pummel Newton anew , Del Rio and Andy Reid made strong statements of their own.
Del Rio wanted nothing to do with overtime in Oakland's shootout at New Orleans, so he told his offense they'd go for the 2-point conversion when they began their final drive and he stuck to his word. Derek Carr rewarded Del Rio's gamble with a toss to Michael Crabtree for a last-minute 35-34 win.
"I was thinking, `We're here to win. Let's win it right now,'" Del Rio said.
Reid and his QB, Alex Smith, never flinched when his Kansas City Chiefs fell behind San Diego 24-3 and found themselves trailing by 17 points in the fourth quarter. They stuck to their game plan and were rewarded with a 33-27 overtime victory.
They got help from Chargers coach Mike McCoy's curious call.
The Chargers led 27-10 with 11:20 left in the fourth quarter when McCoy decided to try a 54-yard field goal -- odd, considering it would be a three-score game either way. Instead of running his best play on fourth-and-2 or trying to pin the Chiefs deep, McCoy sent in Josh Lambo, who missed. The Chiefs got the ball at the 44 and promptly began their comeback.
McCoy said special teams coach Craig Aukerman told him Lambo was "crushing it" before the game: "He was dead-on. I asked Craig about it and he said, `Yeah, he's going to put it right down the middle.' He had all the confidence in the world. So I had all the confidence in the world, too."
Things quickly fell apart for the hard-luck Chargers.
"That was a turning point," McCoy said.
Their AFC West rivals are eager to show they've narrowed the gap with the Broncos, who are bracing for those hefty fines this week after four helmet-to-helmet hits on Newton.
HEAD GAMES : None of the high hits on the league's reigning MVP resulted in penalty yardage, and the one that was flagged was negated by an intentional grounding call. That prompted Panthers coach Ron Rivera to complain about officials not protecting his QB. But Rivera didn't do all he could to help Newton, either. He called 11 runs for Newton, who was hit 17 times, and he never took his QB out of the game, even in the final minute after a hit by safety Darian Stewart left Newton motionless on the ground. The players' union has asked why Newton didn't undergo a cognitive exam on the sideline during the game. The NFL is reviewing how the Panthers' medical team handled the pinballed QB.
FINAL FOUR: Opening weekend pitted the Super Bowl participants and the conference runners-up. Denver's 21-20 win over Carolina in Trevor Siemian's first start, and New England's 23-21 win over Arizona in Jimmy Garoppolo's first start came down to missed field goals in the closing seconds. Graham Gano took the blame for pushing his 50-yarder wide left in Carolina's crushing loss. Chandler Catanzaro said his 47-yard miss against the Patriots was on him. But it was really Kameron Canaday's low snap that was to blame. The rookie long snapper won the job late in the preseason to replace the reliable Mike Leach, who retired.
QB QUANDARY : The Vikings had only seven days to prepare Sam Bradford, so coach Mike Zimmer went with the safe pick and started 15-year veteran Shaun Hill at Tennessee. Hill's arm strength is limited and the Titans wisely crowded the line to hold Adrian Peterson to 31 yards on 19 rushes. But Hill delivered plenty of precise throws to the middle of the field and he didn't turn the ball over. The Vikings used three takeaways to fuel a 25-16 victory.
NBC commentator Tony Dungy said the Vikings have to start Bradford against Green Bay in Week 2. When colleague Rodney Harrison asked why he'd think Bradford is ready, Dungy replied: "They traded a No. 1 draft choice for him because they knew they needed him."
------
AP NFL website: www.pro32.ap.org and AP NFL Twitter feed: www.twitter.com/AP--NFL
------
AP Pro Football Writer Dave Campbell and AP Sports Writers Dave Skretta and Schuyler Dixon contributed. Follow AP Pro Football Writer Arnie Melendrez Stapleton on Twitter: http://twitter.com/arniestapleton
---
---