Reshad Jones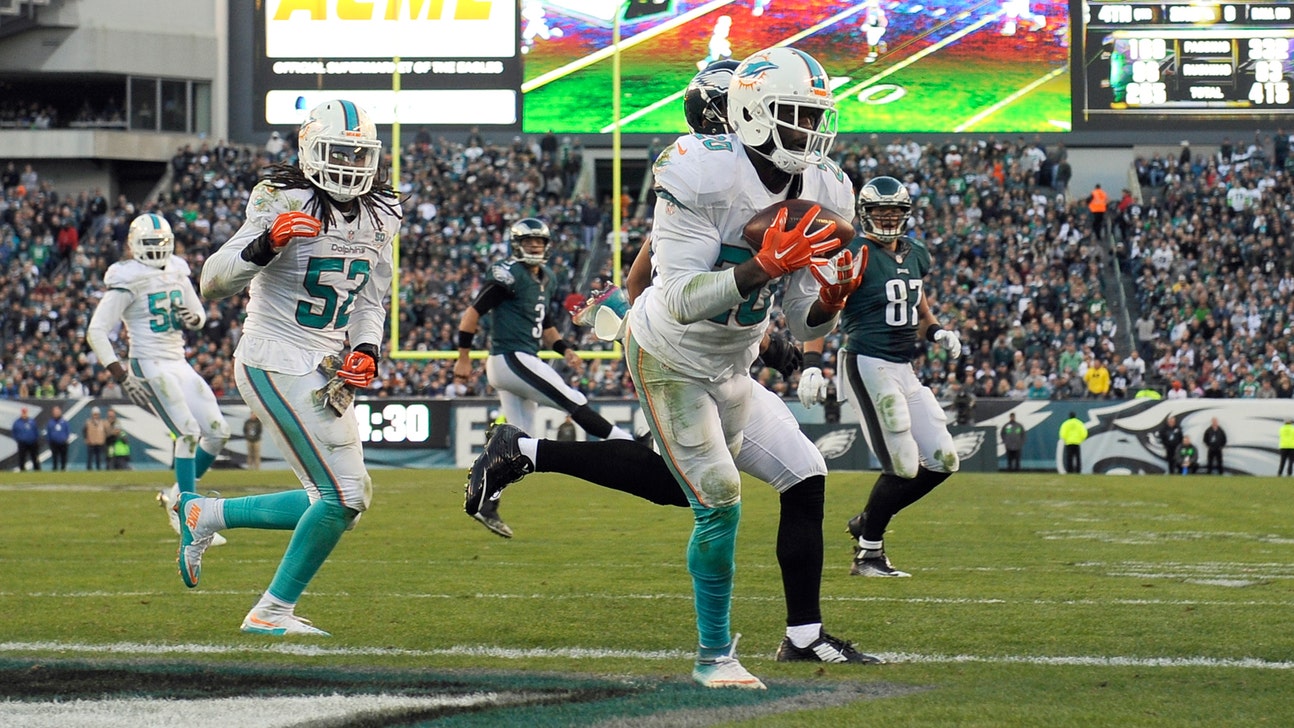 Reshad Jones
Defense stands tall on final drives to help Dolphins beat Eagles, snap losing streak
Published
Nov. 15, 2015 4:39 p.m. ET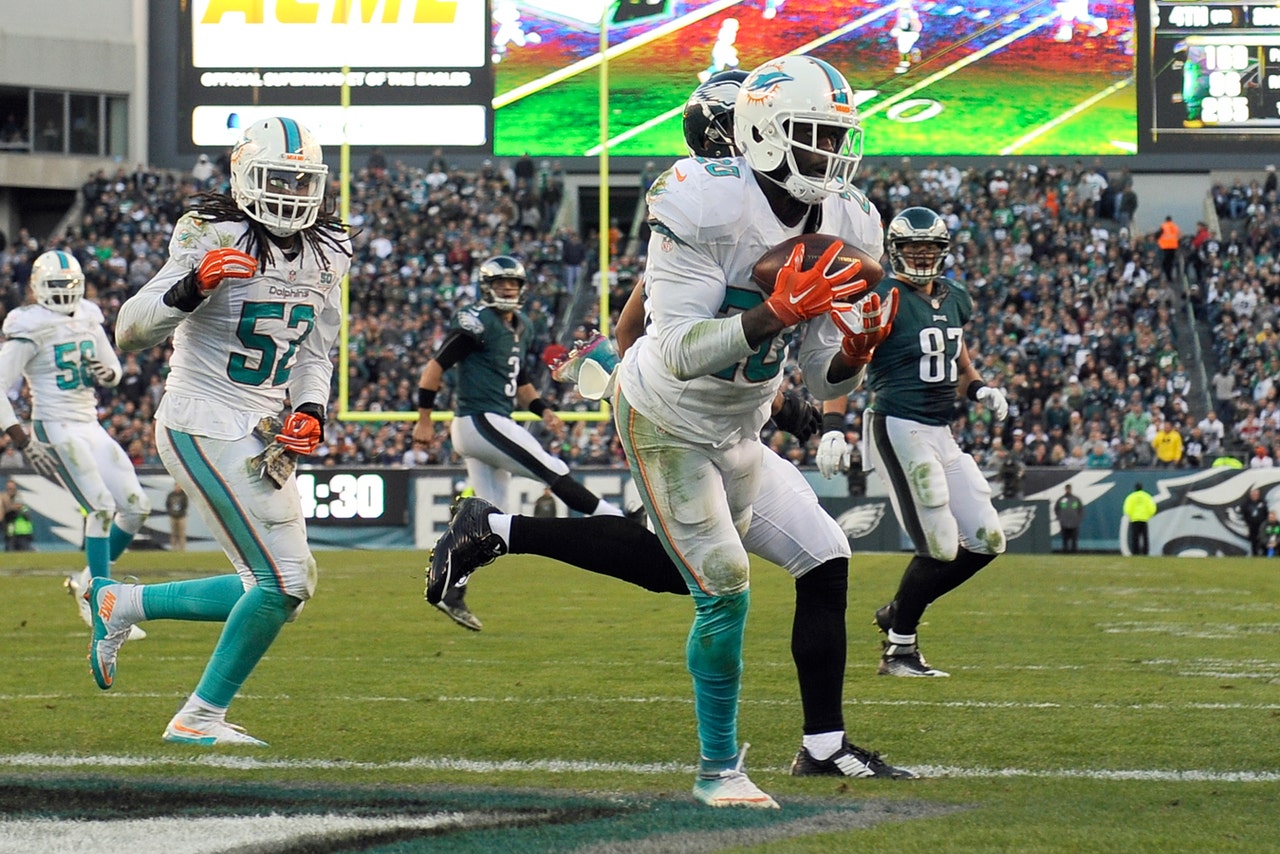 PHILADELPHIA (AP) -- Ndamukong Suh dominated, Chris McCain delivered a knockout blow and Reshad Jones made another big play.
With defense leading the way, the Miami Dolphins rallied to beat the Philadelphia Eagles 20-19 on Sunday.
Ryan Tannehill's deflected pass ended up in the hands of Jarvis Landry for the go-ahead score early in the fourth quarter, and the defense made it hold up to snap Miami's two-game losing streak.
"It's great for us to pat ourselves on the back right this second," Suh said.
Suh had one of his best games since joining the Dolphins (4-5). He had a sack, three tackles for losses and three hurries.
"He stepped up," interim coach Dan Campbell said. "He did so much for us."
Eagles quarterback Sam Bradford injured his left shoulder and sustained a concussion on a hard hit by McCain in the third quarter and didn't return, though X-rays were negative.
Mark Sanchez drove the Eagles (4-5) to the Dolphins 8 late in the fourth quarter, but Jones intercepted his pass in the end zone. Jones had a pick-6 in consecutive games last month. Miami's defense held again in the final minute.
"This is a great opportunity for us," Suh said. "We understand what we have to get done."
After Bradford was injured, the Dolphins went ahead 20-16 on their next drive.
Tannehill connected with Rishard Matthews for 43 yards to the Eagles 8. From the 4, a Tannehill pass was deflected and sailed high in the air before Landry gathered it in.
"It seemed like it was up there for about 10 seconds," Tannehill said. "When the ball goes up in the air like that, good things tend not to happen. My heart slowed down. The ball was in slow motion coming down. But I saw Jarvis see the ball, and the defender did not see the ball."
Caleb Sturgis made a 37-yard field goal to get Philadelphia within 20-19. It looked like he would get a chance to beat his former team, but Jones' interception ended the threat. Sturgis missed from 32 yards in the first half.
"We didn't do a good job putting ourselves in situations where we can be successful," Eagles coach Chip Kelly said.
The Eagles started fast for change.
Bradford led them on touchdown drives on their first two possessions with a safety sandwiched in between, giving Philadelphia more points (16) in the first quarter against the Dolphins than it had in the first quarter of their first eight games combined (10).
Bradford hit Brent Celek for a 60-yard gain on the first play from scrimmage and scrambled away from defenders to toss a 2-yard TD pass to Josh Huff for the team's first TD on the opening drive this season.
After a major blunder by returner Damien Williams on the kickoff -- he tried to bring it out from deep in the end zone, fumbled, picked it up at the 1 and went down -- Walter Thurmond sacked Tannehill on a blitz and he fumbled out of the end zone for a safety.
Ryan Mathews ran in from the 1 on Philadelphia's next possession to make it 16-3.
But the Eagles' next drive ended when Sturgis missed from 32 and Miami scored 10 straight points to get within 16-13.
First, they drove to the Eagles 5 but settled for a 22-yard field goal. Jay Ajayi had runs of 20 and 24 yards on the drive.
The Dolphins forced Philadelphia's first punt on the ensuing drive and Zach Vigil blocked it out of bounds at the Eagles 12. Tannehill then tossed a 13-yard TD pass to Lamar Miller to cut it to 16-13.
"That was a huge play for us," Campbell said of the block. "You could feel the momentum swing back in our favor. I think it gave us a little breath of life."
Notes: Mathews sustained a concussion in the third quarter. ... Celek had four catches for 134 yards. ... DeMarco Murray ran for 61 yards on 22 carries and caught six passes for 58 yards. ... Sanchez finished 14 of 23 for 156 yards. ... Dolphins CB Brent Grimes was a surprise inactive, ending his streak of 40 straight starts. Miami then lost starting CB Brice McCain to a knee injury.
---
---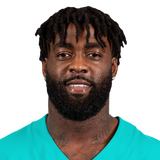 Get more from Reshad Jones
Follow your favorites to get information about games, news and more
---