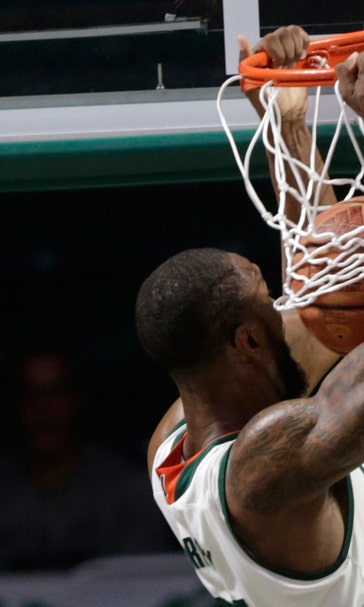 Davon Reed helps Miami hold on to beat Georgia Tech
February 15, 2017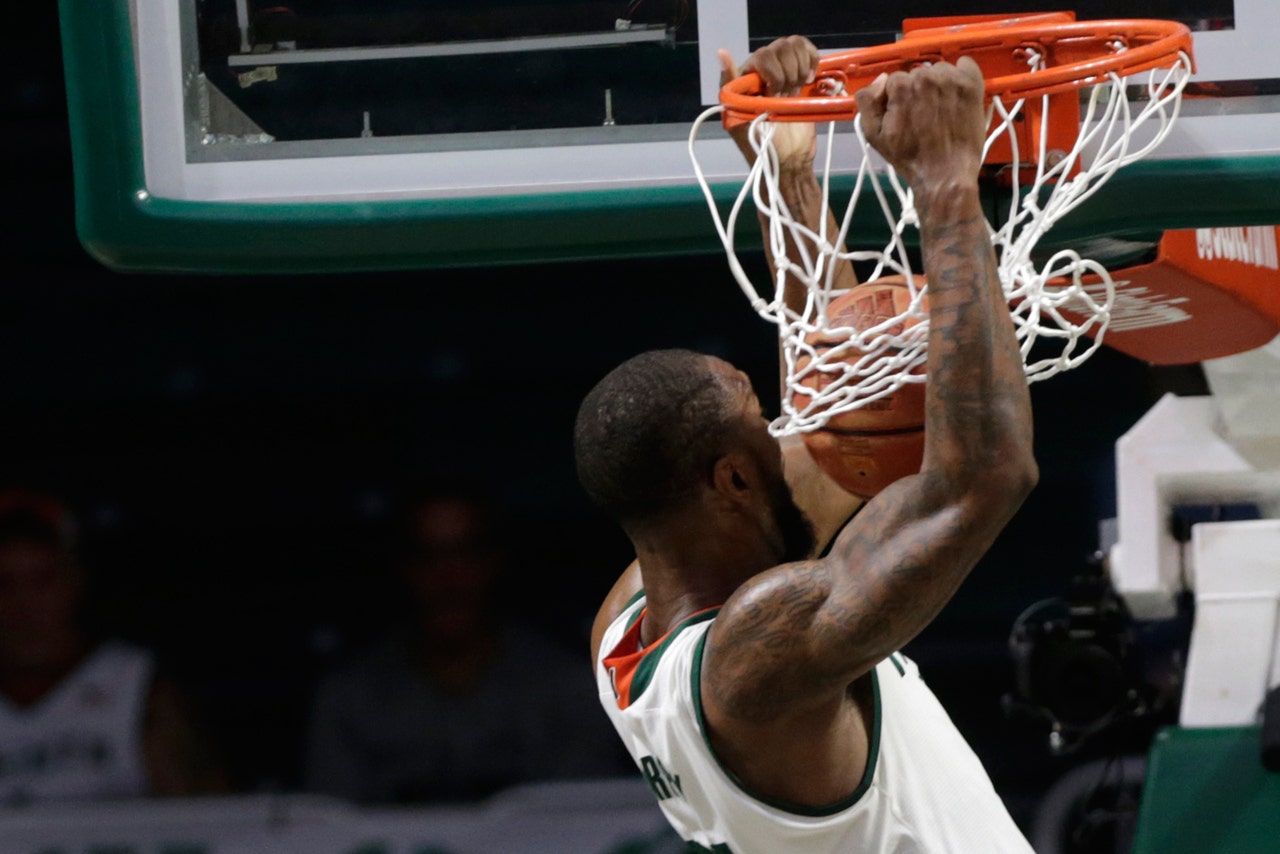 CORAL GABLES, Fla. (AP) -- Here's how hard Miami worked on Wednesday night: By the end of the game, even coach Jim Larranaga had sweated through his dress clothes.

At this point in the season, whatever it takes.

Davon Reed scored 21 points, DJ Vasiljevic added 13 and Miami survived having a depleted roster to beat Georgia Tech 70-61 -- bolstering the Hurricanes' NCAA Tournament hopes.

https://youtu.be/_8bIDOp6r9o

Dewan Huell scored 11 of his 13 points after halftime for the Hurricanes (17-8, 7-6 Atlantic Coast Conference). Miami played without guard Ja'Quan Newton, who is starting a three-game suspension for a violation of team rules, and lost center Ebuka Izundu 67 seconds into the second half with a left leg injury.

"Everybody stepped up," Reed said. "We had some big plays from everybody. It was a big win for us."

Josh Okogie scored 18 points for Georgia Tech (15-11, 6-7), which fell to 2-8 on the road. Ben Lammers added 15 for the Yellow Jackets.

Miami went 22 for 27 from the foul line -- while Georgia Tech went only 2 for 3 from the stripe. Georgia Tech was called for 18 fouls, compared with only six for Miami.



"First time I've ever been through that in my life," Georgia Tech coach Josh Pastner said. "Hopefully it's the last."

Okogie's 3-pointer with 14:13 left put the Yellow Jackets up 46-45, but Reed and Huell combined to score the next seven for the Hurricanes and Miami wouldn't trail again. Vasiljevic made a 3 to push the lead out to 58-50, and Reed capped another flurry with a jumper that put Miami up 65-52 with 5 minutes remaining.

Bruce Brown logged 37 minutes for Miami despite being diagnosed with tonsillitis earlier in the week, and Huell went 21 minutes despite a foot injury that has needed several rounds of treatment in the last four days.

"Miraculously, our trainer and our doctors did a fantastic job," said Larranaga, who changed into a black warmup jacket after the game, one he hadn't worn since last year's NCAA Tournament loss to eventual national champion Villanova -- and found $28 in the pocket.

Georgia Tech came into the game holding opponents to 39 percent from the field this season. Miami shot 55 percent on Wednesday, 50 percent from 3-point range.

"An outstanding offensive performance," Larranaga said.

Miami also outrebounded Georgia Tech 31-17.

"We got our butts kicked on the glass, got our butts kicked at the free throw line," Pastner said. "Our margin for error is zero. If we're not perfect or darn near perfection, it's hard for us."

BIG PICTURE

Georgia Tech: Okogie was 4 for 4 from the field in the game's first 8:11, then didn't take another shot for 15 minutes. ... Georgia Tech has dropped five straight on the road. ... The Yellow Jackets got 21 points off turnovers.

Miami: With Newton suspended, Miami played with only eight eligible scholarship players -- then lost Izundu for the second half. ... It was Larranaga's 200th game with the Hurricanes. He's now 135-65. ... Reed has made a 3-pointer in all 25 of Miami's games this season.

BOSH BACKING

Chris Bosh only played one season at Georgia Tech, but the ties remain. Bosh sat along one of the baselines near the Yellow Jackets' bench, wearing a Georgia Tech T-shirt. The 11-time All-Star has not appeared in an NBA game in over a year while dealing with issues related to blood clots, but is still living in Miami and remains on the Heat roster. Bosh spoke to the Yellow Jackets pregame and postgame. "Tremendous words of wisdom," Pastner said.

SHORT BENCHES

Both teams went with seven-man rotations, until the final moments. Brown and Kamari Murphy both played 37 minutes for Miami, and Georgia Tech had three starters log at least 36 minutes.

UP NEXT

Georgia Tech: Hosts Syracuse on Sunday.

Miami: Hosts Clemson on Saturday.
---
---