Crawford's 22 points leads Clippers past Mavericks
April 10, 2016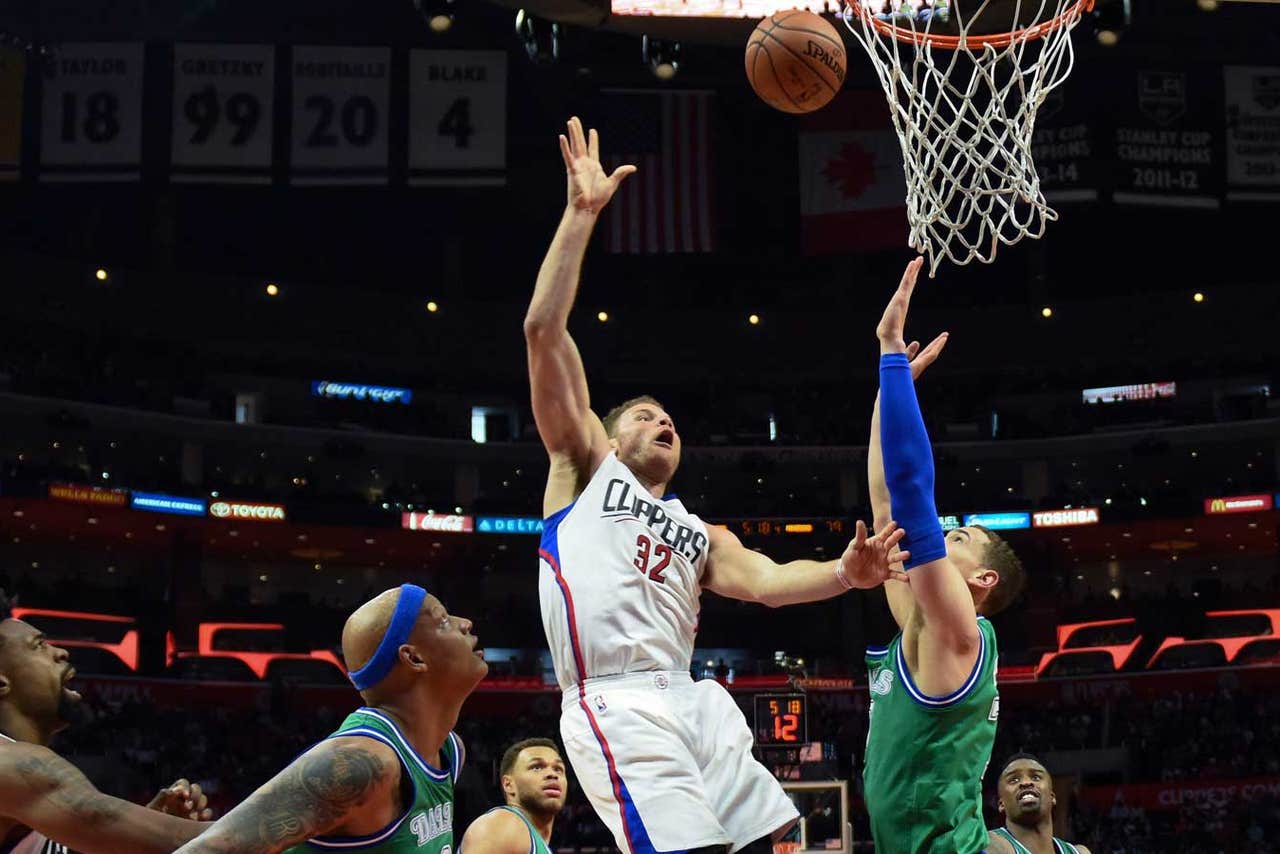 LOS ANGELES (AP) -- Jamal Crawford scored 22 points and the Los Angeles Clippers beat Dallas 98-91 on Sunday, snapping the Mavericks' six-game winning streak and preventing them from clinching a playoff berth.
J.J. Redick added 20 points and Blake Griffin had 17 points and 11 rebounds in his best game since returning a week ago from a three-month absence to help the playoff-bound Clippers win their fifth in a row.
Raymond Felton led Dallas with 21 points -- two off his season high -- off the bench. Deron Williams added 15 points and Dirk Nowitzki 14.
The loss kept the Mavs (41-39) in seventh place in the Western Conference, a game behind Memphis with two games to play. Dallas needs either a victory or a Houston loss to clinch a playoff berth for the 15th time in 16 years. The Rockets beat the Lakers 130-110 on Sunday.
The Mavs rallied to close within five in the final 3:45m but Griffin asserted himself down the stretch, scoring and assisting on an alley-oop dunk by DeAndre Jordan, and the Clippers eventually restored their lead to 10. Jordan had 14 points and 10 rebounds.
The teams played nearly even in the first half, with the Clippers leading 49-47 at the break. Los Angeles got its first double-digit lead of the game in the third, when Dallas shot 3 of 18 from the floor.
Leading by three, the Clippers closed on a 20-6 run to lead 76-59 going into the fourth. Griffin scored six points and grabbed the offensive rebound after Jordan missed a free throw, feeding Redick for a 3-pointer in the spurt.
The Mavs tried to slow down the Clippers by fouling Jordan, but it didn't work entirely. He finished 6 of 23 from the line, but made two foul shots that contributed to his team's dominance in the third quarter.
Dallas got to 83-74 in the fourth, forcing the Clippers to bring Redick and Chris Paul back in. Williams promptly banked in a jumper to cut the Mavs' deficit to seven. They closed to 85-79 on a 3-pointer by Charlie Villanueva.
Paul finished with five points, seven rebounds and 11 assists.
TIP-INS
Mavericks: Their six-game winning streak tied for the team's longest this season. ... No team had scored over 93 points during their streak. ... G J.J. Barea sat out with a right groin strain. ... Nowitzki averaged 23.0 points and 8.0 rebounds in his first three games against the Clippers this season.
Clippers: F Paul Pierce sat out to rest. ... The Clippers won the season series 3-1 for the fifth year in a row. ... They've won 11 of their last 15 regular-season games against the Mavs.
UP NEXT
Mavericks: At Utah on Monday.
Clippers: Host Memphis on Tuesday.
---
---