FIFA Women's World Cup
FIFA Women's World Cup
Costa Rica score late equalizer to earn draw against Korea Republic
Published
Jun. 13, 2015 8:37 p.m. ET

South Korea and Costa Rica played out one of the more engaging games at the Women's World Cup, ending up with a 2-2 draw that leaves both teams with a chance to advance on the final day. Group E will come down to the wire as the result ensured Brazil will win the group as they downed Spain 1-0 today.
This game was not expected to be much: Korea looked nervous and poor in their opening loss to Brazil while Costa Rica took advantage of Spain's poor finishing to come away with a creditable 1-1 draw. Korea's manager, Yoon Deok-yeo even spoke of how worried he was in his team's confidence and whether or not they could recover. (Costa Rica's colorful and expressive manager Amelia Valverde made no such concessions.)
Instead, it was a wide-open thriller with both teams trading blows in the early going. Dinnia Diaz was immediately put under pressure with Ji So-Yun immediately causing problems. The Chelsea Ladies star and current PFA Player of the Year was a handful in the area and Diaz did not look comfortable with her defense as the crosses started to crash in. Kwon Hah-Nul forced her into a fine diving stop but more often than not Diaz looked scrambled.
Costa Rica were just as attack-minded, however, and Raquel Rodriguez just missed the far post in the 11th minute to signal that Kim Jung-Mi was going to get a workout. And, in a bizarre play that began with a long outlet from Diaz, Las Ticas got on the board first. Melissa Herrera got on the end of a clipped cross and managed to flip it over Kim Jung-Mi. Defenders scrambled to kick it away, but the buzzer went off on the ref's wrist and the goal stood.
But Korea struck back immediately, if in perhaps dubious fashion. Charging into the box, Yoo Young-Ah appeared to trip over her own feet and looked nonplussed when the ref immediately pointed to the spot. Ji stepped up to the spot and sent Diaz the wrong way to level it up.
Five minutes later, Korea seized the lead on a fine play that exploited Costa Rica's lack of width. Kang Yumi collected the ball out wide from Kim Hye-Ri off the overlap, and sent in a searing cross that Jeon Gauel nodded into the side netting, with Diaz helpless.
The second half saw more of the same, with Korea crashing the net and forcing the Costa Ricans back. Jeon almost made it 3-1 on the hour mark after a clever sequence that saw he just miss the far post. In contrast, the relatively inexperienced Costa Ricans grew frantic, with Shirley Cruz and Lixy Rodriguez expending a lot of effort, but rarely testing Kim Jung-Mi.
But Korea would rue their missed chances in the final minute of regulation when Costa Rica frankly stole a point. Lixy Rodriguez chipped a ball right down the gut that split the defense and sub Karla Villalobos was able to volley it into the far netting in full stride. The goal sent the Costa Rican layers into wild celebrations.
Brazil now have a meaningless game against Costa Rica on Wednesday, which possibly favors Las Ticas; while the Koreans face a tricky test against Spain as group stage play wraps up. On the evidence of tonight, anything can happen.
---
---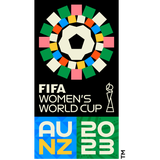 Get more from FIFA Women's World Cup
Follow your favorites to get information about games, news and more
---