Colorado tries to slow down Arizona's spread offense
BY foxsports • October 16, 2015
BOULDER, Colo. -- So fed up, the Colorado Buffaloes called a team meeting soon after dropping their 13th straight conference game last weekend.
Players only. Before dinner. Don't be late.
Led by tailback Phillip Lindsay, who called for the gathering on the plan ride home from Arizona State, the squad voiced their concerns.
It was therapeutic and a good sign for Colorado coach Mike MacIntyre, whose team hosts Arizona (4-2, 1-2 Pac-12) and its spread offense on Saturday. A coaching friend even called to tell MacIntyre so.
"He said, `When your leaders get really angry and ticked off, it's a good thing because they now know that they have to go execute and do it,'" MacIntyre said. "Until it really hurts them bad -- really bad -- then they kind of just take it.
"I'd rather see them angry than not feeling anything about it at all."
Colorado (3-3, 0-2) hasn't knocked off a conference foe since beating Cal on Nov. 16, 2013, in MacIntyre's first season. Their current streak of 13 straight league losses is one shy of matching the school record, which was set over the 2012-13 seasons.
The tone of the team meeting was more constructive than finger pointing. Basically, the leaders vowed to take more responsibility after a 48-23 loss at Arizona State.
Like quarterback Sefo Liufau, who's thrown no interceptions in Colorado's wins and three in its losses.
"A lot of good things were said," said Liufau, who's on the 12-member leadership council the Buffs have organized this season. "Ultimately, we came out with a better feeling and better understanding of what needs to be done."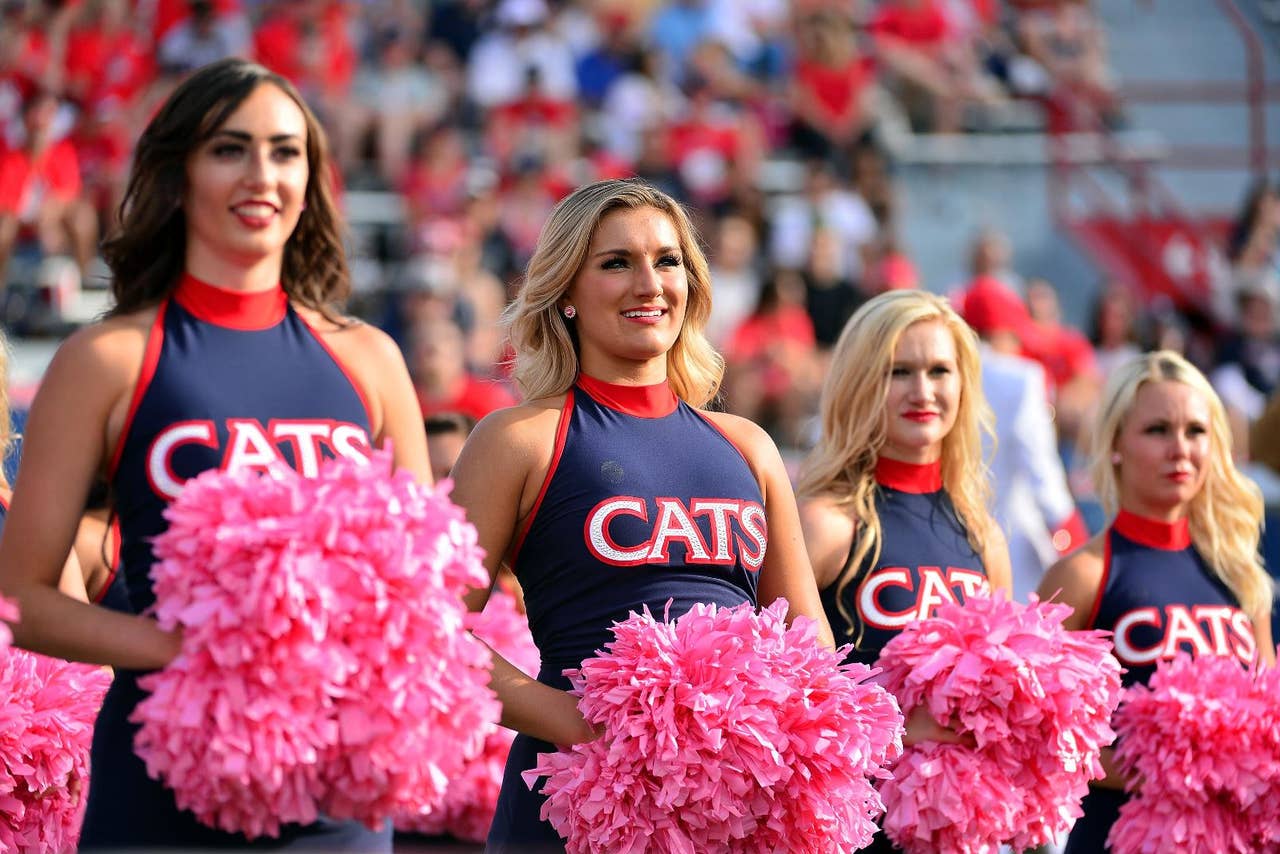 In this game, what needs to be done is simple -- contain Anu Solomon. The sophomore QB returned last weekend from a concussion and led the Wildcats to a 44-7 win over Oregon State as the offense amassed 644 total yards.
"When you watch Anu play, it's kind of uncanny some of the things he can do," MacIntyre said. "He adds another dimension."
That's with Solomon saying he felt "a little rusty," too. The presence of Solomon brings a settling influence to the huddle.
"On and off the field, Anu is just a very chill person. He has the right personality," junior receiver Samajie Grant said. "Even in bad situations, we never panic with Anu at quarterback because he is always so calm."
Things to know as Colorado tries to snap a three-game slide against Arizona:
CONTAINING THE CATS: Arizona ranks seventh in the nation in scoring (42.3) and rushing (298.5). The team also is ninth in total offense (530.2). "We've been moving the ball, but we also had some self-inflicted errors that we need to fix," Arizona coach Rich Rodriguez said.
NO SCOOBY: Linebacker Scooby Wright is "progressing well," but won't play this weekend. Derrick Turituri is banged up, too. "He and Scooby are our two most productive linebackers and defensive ends. If we can get those two back, we can do much more with our defense," Rodriguez said.
LINEBACKER ISSUE: MacIntyre is running out of healthy linebackers. Addison Gillam (knee) and Kenneth Olugbode (leg surgery) were already sidelined and backup Ryan Severson was hurt last week. Colorado will rely on redshirt freshman Rick Gamboa to help patrol the middle of the field. "They'll get out there and do what they can do," MacIntyre said.
HARD HITS: Liufau was sacked eight times in a loss at Arizona State, but kept bouncing back up. "I even went up to him and said, `Sefo, can you keep doing this?'" MacIntyre said. "He said, `I can keep doing this.' ... I've never been around a quarterback that is as tough as he is."
HOMECOMING WOES: Although the Buffaloes are 61-34-5 in homecoming games, they've dropped seven straight, including a double-overtime loss to UCLA a year ago. "A win is kind of the only thing that will satisfy us right now," Liufau said. "We don't care about coming close, overtime loss, or anything like that. We just want to win. That's our main goal."
---
---