Cody Garbrandt and TJ Dillashaw named coaches of 'The Ultimate Fighter: Redemption'
BY Damon Martin • January 15, 2017
Fresh off his title fight win over Dominick Cruz at UFC 207, new bantamweight champion Cody Garbrandt will coach the latest season of "The Ultimate Fighter" opposite his former teammate and next opponent TJ Dillashaw.

Garbrandt and Dillashaw will coach "The Ultimate Fighter" season 25, which will be comprised entirely of welterweights looking for a shot at redemption. The unique cast will be made up of former "Ultimate Fighter" winners, past contestants and one fighter who is currently on the UFC roster.

"The Ultimate Fighter: Redemption" will debut with a special two-hour episode on Wednesday, April 19 at 10 p.m. ET on FS1.

The full cast list for "The Ultimate Fighter: Redemption" will be revealed at a later date.

This will be the first time for Garbrandt as a head coach on the show after he assisted his friend Urijah Faber during season 22 when he went up against Conor McGregor on the reality show.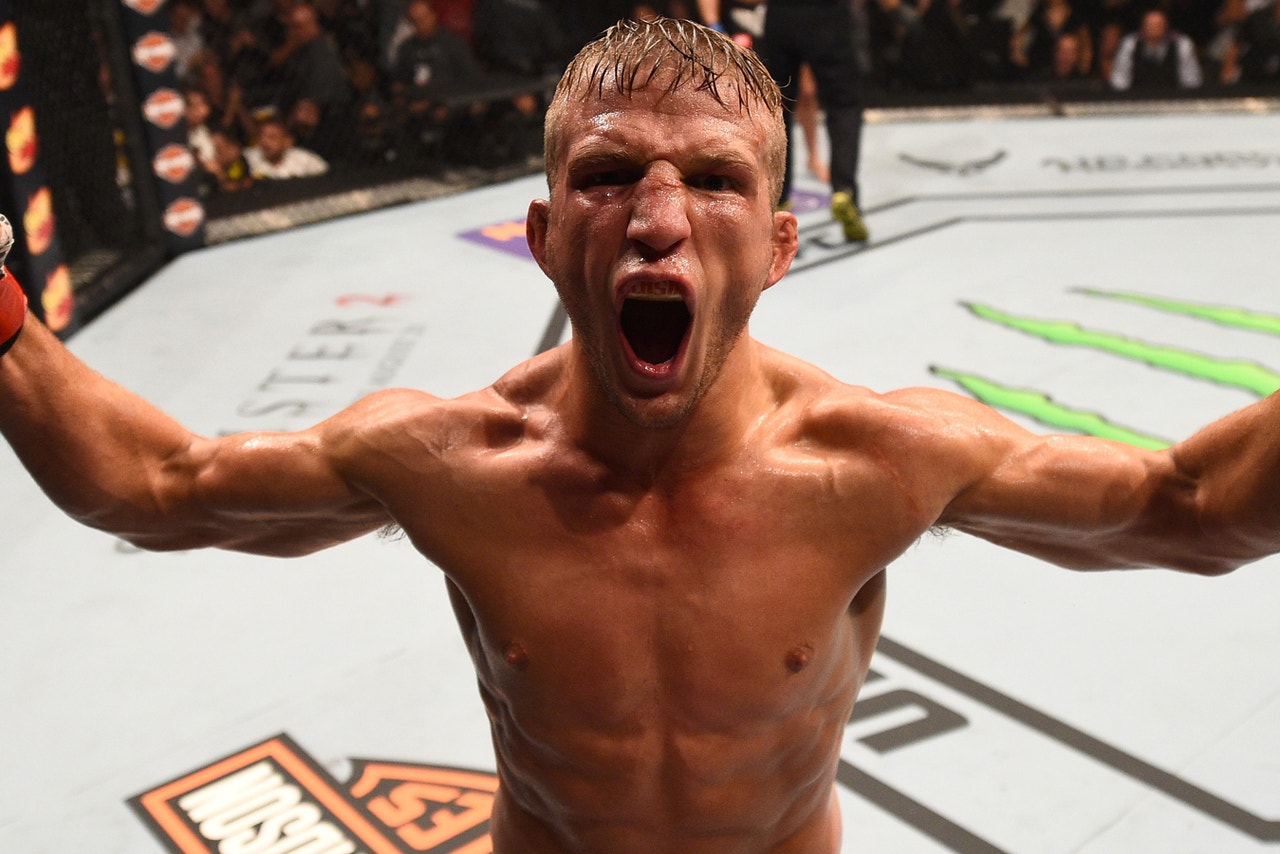 Garbrandt is quickly being recognized as one of the top rising stars on the UFC roster with an undefeated record while blazing a blistering path through the bantamweight division on his way to winning the title this past December.

As for Dillashaw, the former champion will look to regain the bantamweight title while taking on his former teammate from his days spent at Team Alpha Male in Sacramento. Dillashaw split with the team more than a year ago and now he'll face Garbrandt with the title on the line after coaching against him on "The Ultimate Fighter".

Dillashaw has plenty of experience on the show after fighting on season 14, where he made it all the way to the finals before falling to eventual TUF champion John Dodson. Dillashaw also made an appearance as an assistant coach with Faber during season 22 prior to his split with Team Alpha Male.

Now the two former teammates will square off as rivals on 'The Ultimate Fighter: Redemption' before meeting inside the Octagon with the bantamweight title on the line later this year.


---
---