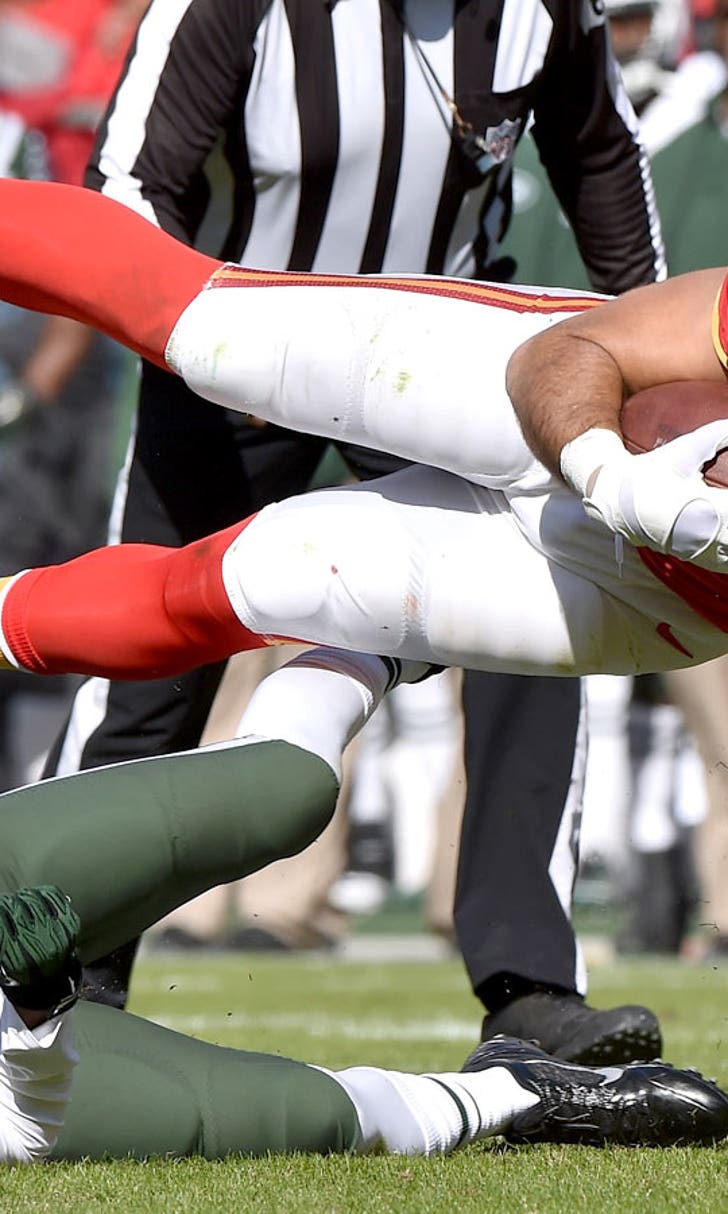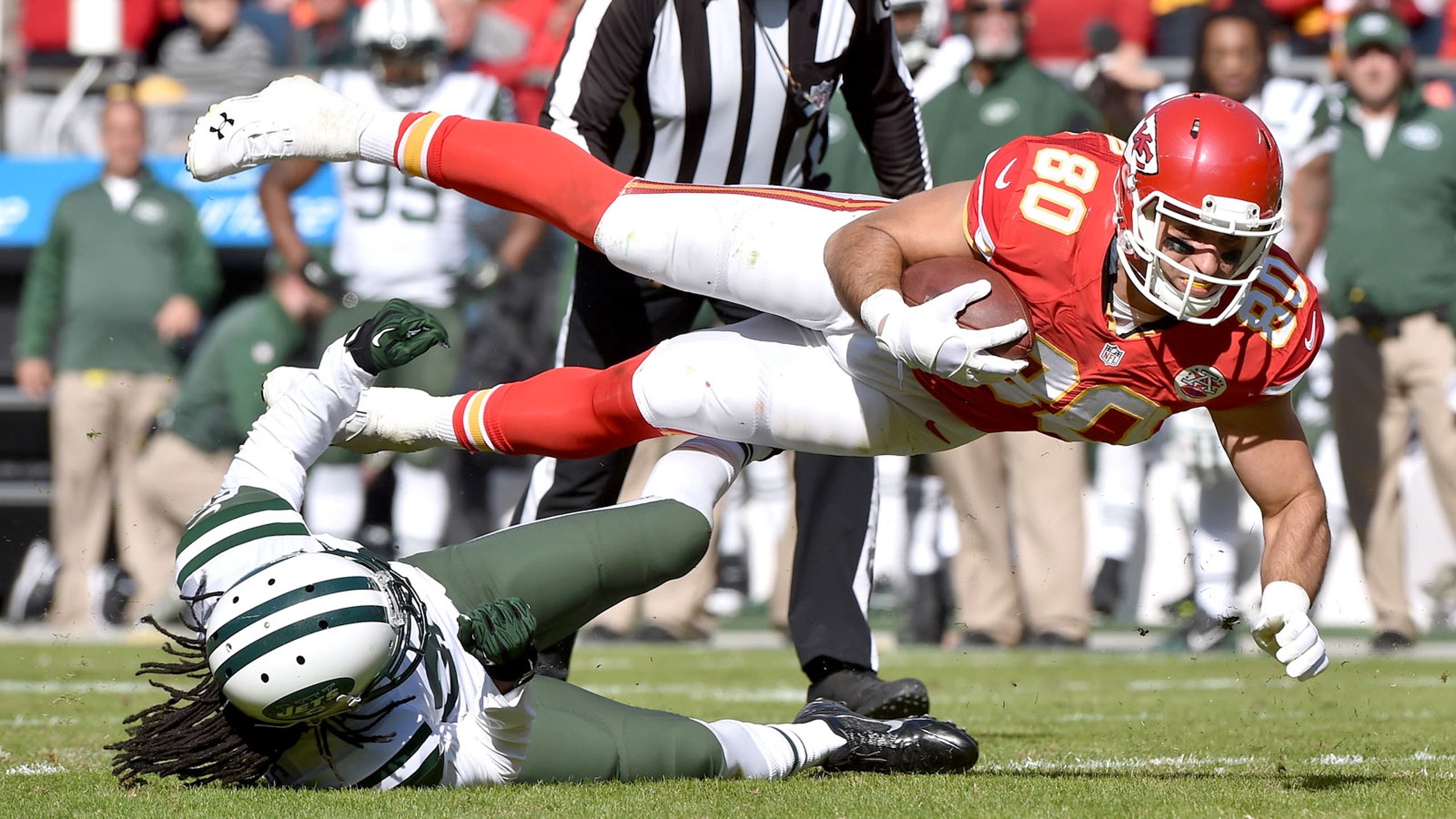 Chiefs tight end catches touchdown vs. Jets while basically seated
BY James Parziale • November 2, 2014
When things are going bad, even good plays end up going against you in the NFL.
And when you're the Jets, things like this happen: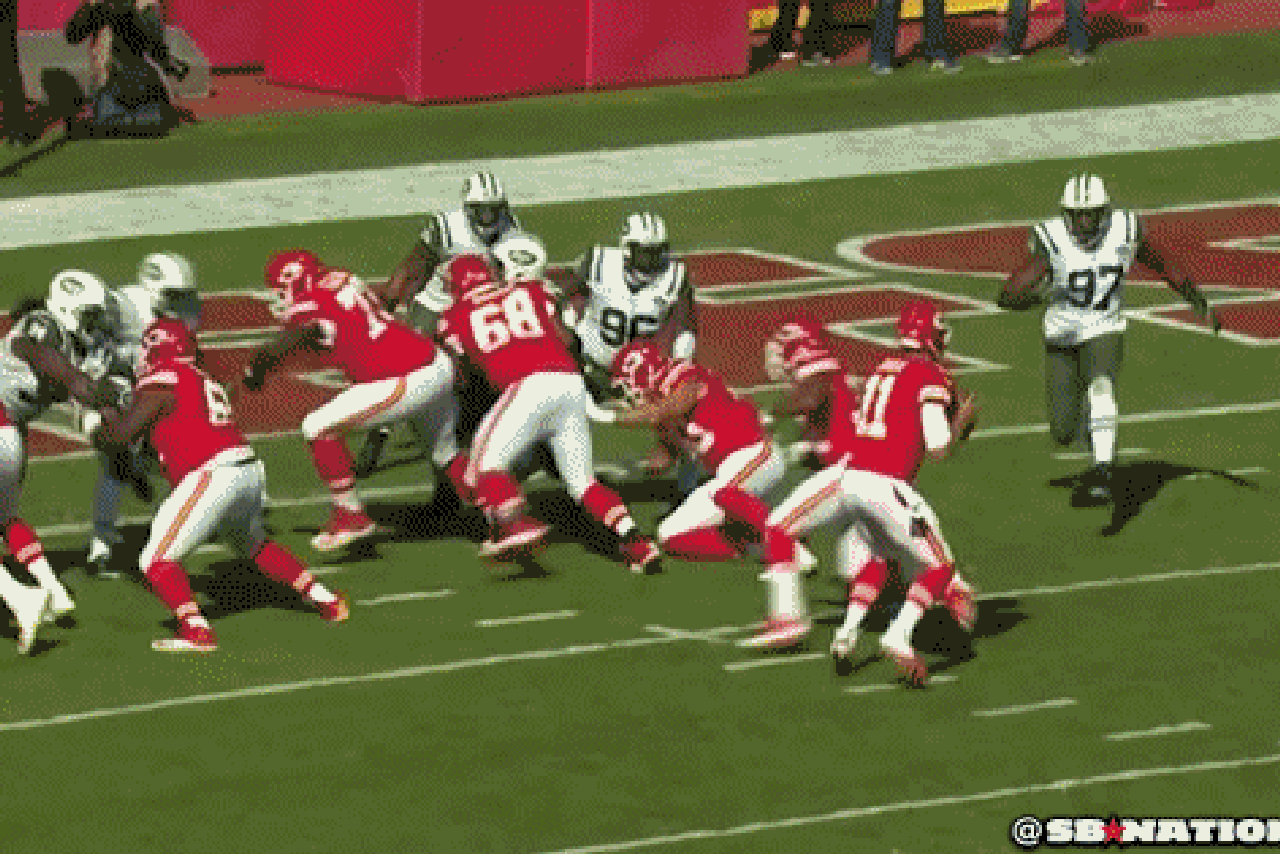 Chiefs tight end Anthony Fasano was blocking on the play, and Jets linebacker Calvin Pace batted down the Alex Smith pass.
But the deflection landed right in Fasano's lap, and he got up and lunged into the end zone.
When you're 1-7 and losers of seven straight like the Jets, expect the worst in every situation.
---
---