Dontari Poe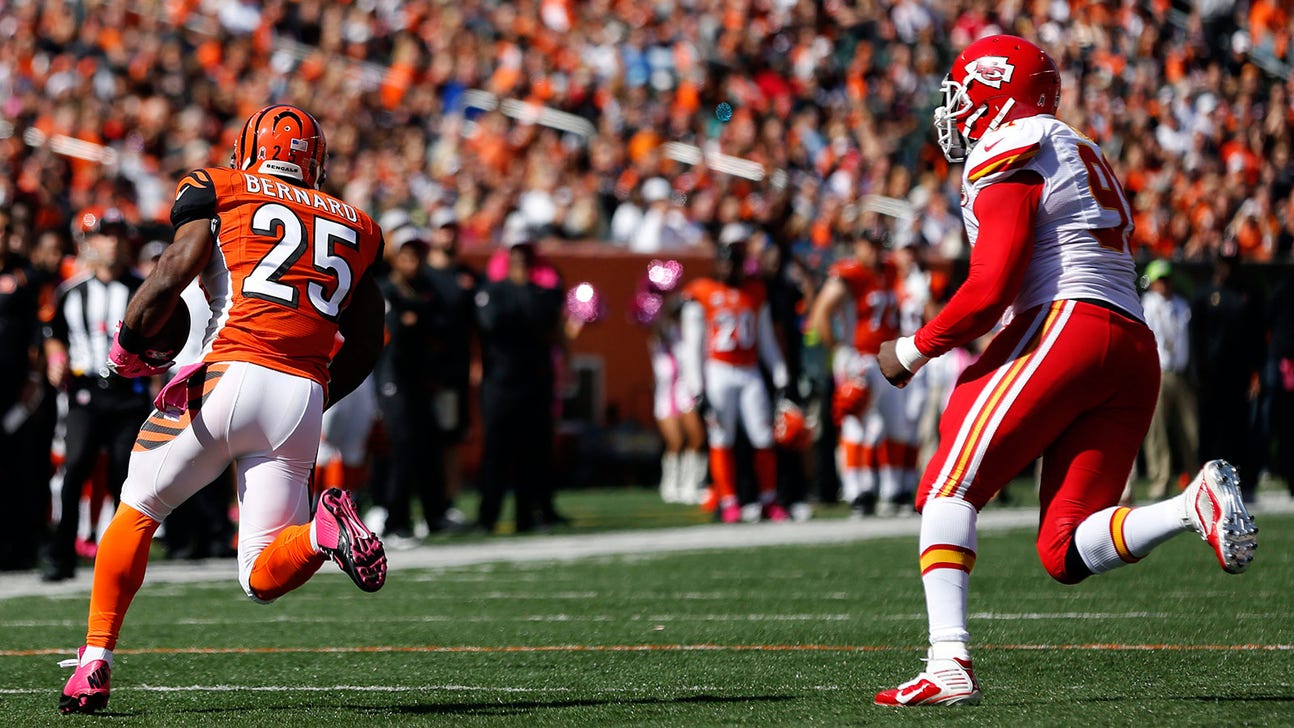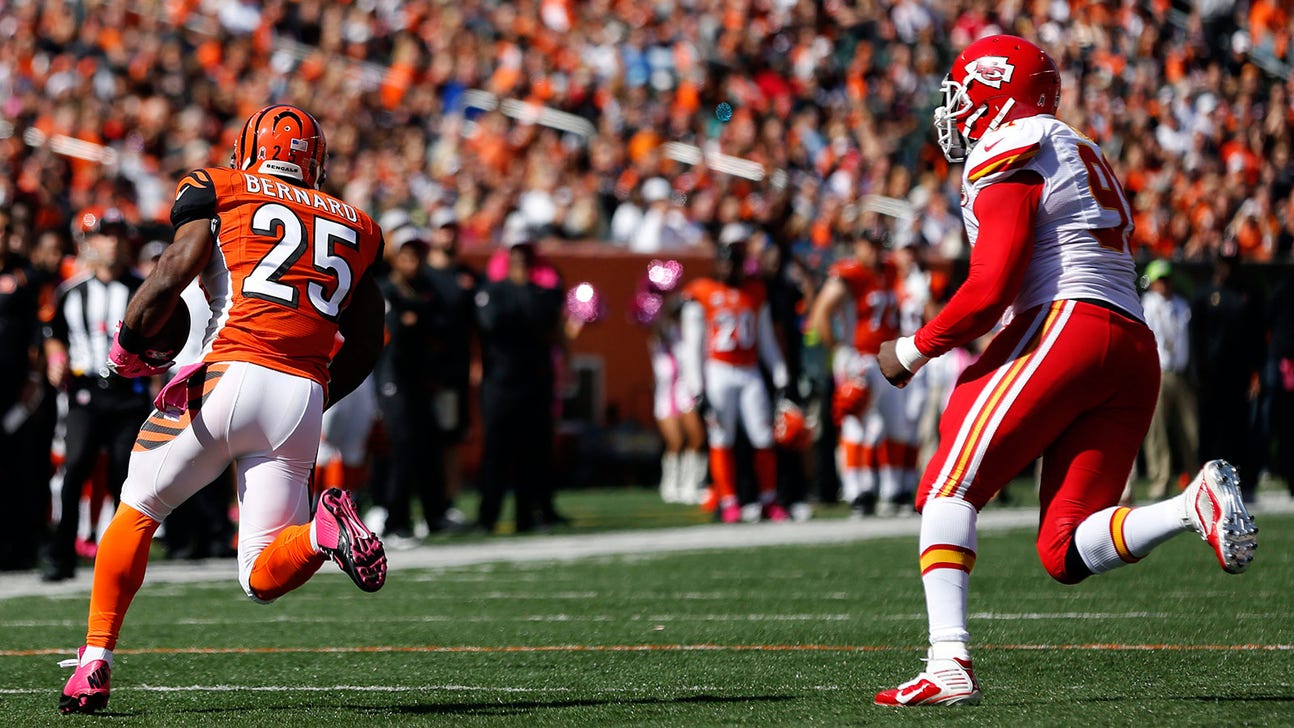 Dontari Poe
Chiefs starting to face questions about their older players
Published
Oct. 8, 2015 9:56 p.m. ET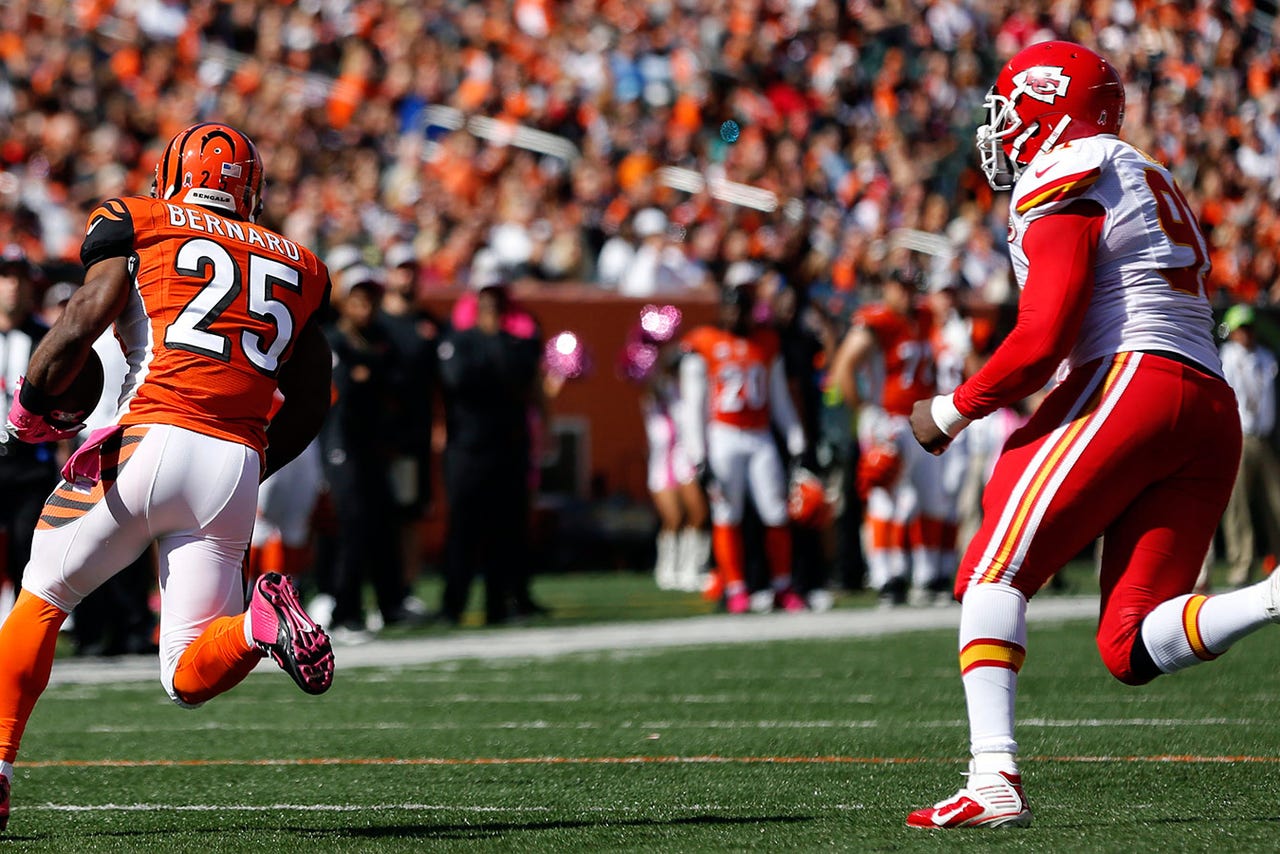 KANSAS CITY, Mo. -- Andy Reid and John Fox have been around the NFL long enough to see hundreds of players come and go, some of them only after age has rendered their once-potent ability ineffective.
Reid insists that is not the problem with the Chiefs' woebegone defense.
The Chiefs are actually among the youngest teams in the NFL, the product of several seasons spent picking early in the draft.
But they also have a pair of starting linebackers in Derrick Johnson and Tamba Hali who are among the oldest in the NFL, raising the question: Has the game started to catch up to two of the best to ever wear a Chiefs uniform?
"I don't see that decline from our older players right now. I don't think that's the issue," Reid said. "I think they're playing hard and doing the things they've done before."
Reid also acknowledged that the tape -- and numbers -- rarely lie.
In the case of Hali, the formerly feared pass rusher has just six tackles and one sack through four games. That puts Hali on pace for the fewest stops of his 10-year career, and the fewest sacks since he had three in 2008, his third season in the league.
More important, the fact that the four-time Pro Bowl selection has been less effective has had a spillover effect on the rest of the defense.
Teams are more easily able to double-team Justin Houston on the other side, or help with nose tackle Dontari Poe. And if a quarterback has more time to throw, it puts additional strain on the defensive backfield.
The result is the league's 29th-ranked defense, allowing nearly 400 yards per game, and one that is tied with this week's opponent, the Chicago Bears, for most points allowed.
"We've got a good group," Chiefs defensive coordinator Bob Sutton said. "You have to be very careful not to let your emotion, the highs of winning and the lows of losing, affect you."
Yet emotion is exactly what often forces coaches to leave unproductive players on the field too long. They remember what a player has done in the past rather than take stock of what he is capable of doing in the present, their image of him clouded by sentimentality and time.
Hali, who has not been available to reporters this week, has certainly made it difficult to view him as anything other than a star. He has 80 1/2 sacks in his career, trailing only Derrick Thomas and Neil Smith for most in franchise history. He had 14 1/2 during the 2010 season, which still stands as the fifth-best mark in the Chiefs' record book.
He also has proven invaluable in tutoring Houston, now one of the NFL's top pass rushers, and Dee Ford, a first-round pick who is being groomed as Hali's successor.
"One of the foundations of being successful is the loyalty you have to people," said Fox, who is in his first season leading the Bears but got plenty of questions about whether Peyton Manning was washed up during his time coaching the Denver Broncos.
"It can be a tough call," Fox said. "I've had some very tough ones along the way. We're a performance-based business and as a coach or general manager or decision-maker, those are tough calls -- how they fit in your system, how capable and reliable they are through time."
Hali, who took a significant pay cut to stay in Kansas City this season, has clearly been reliable. He has rarely been hurt, often playing through the pain of nicks and bruises.
Perhaps all of those are finally catching up to him.
"You know, a lot of them have accomplished a lot for you, so it makes it difficult," Fox said of the challenges that coaches face when it comes to aging players. "It's a tough thing to do."
---
---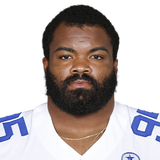 Get more from Dontari Poe
Follow your favorites to get information about games, news and more
---