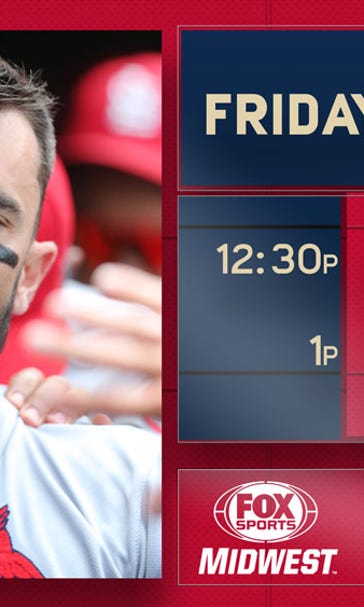 Cardinals know they likely must win out against Cubs to regain wild card
September 28, 2018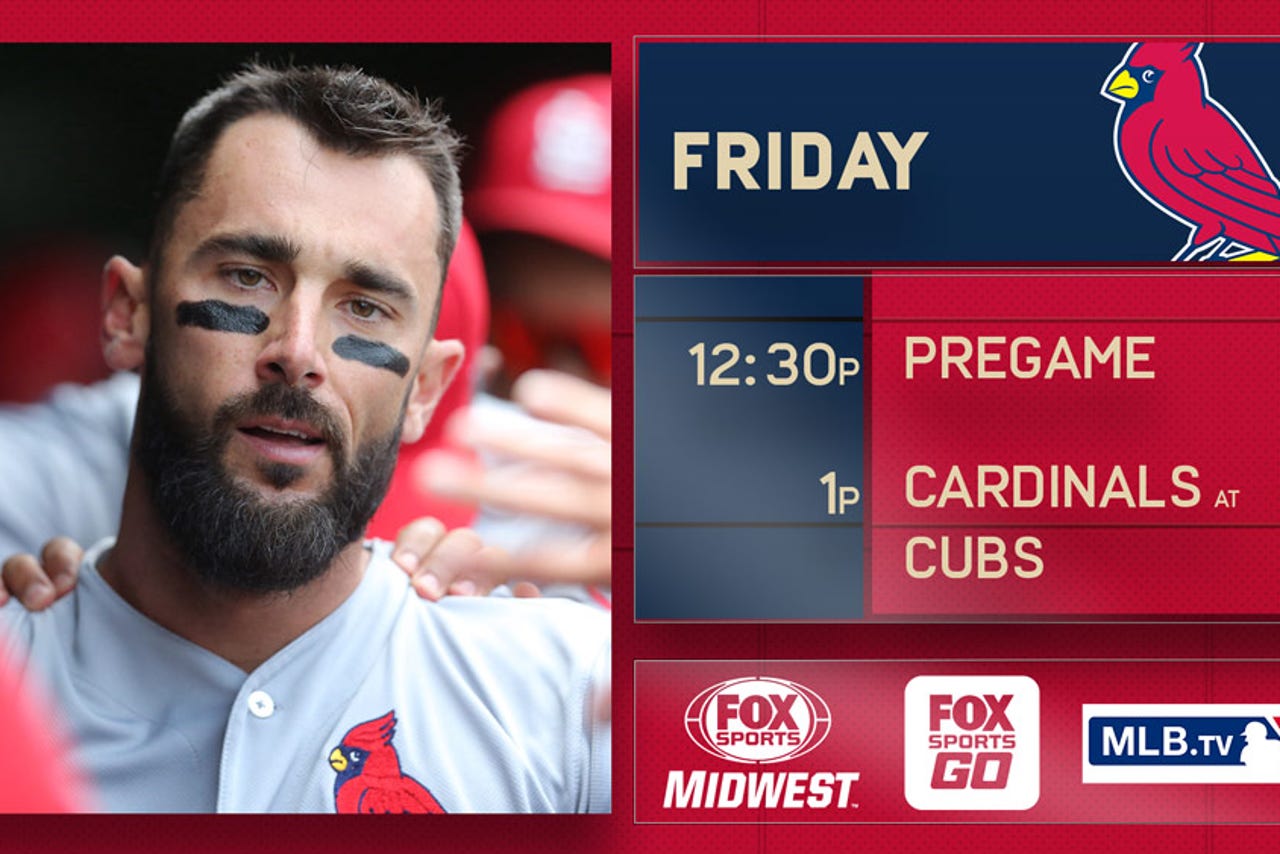 CHICAGO -- The Chicago Cubs have already clinched a spot in the National League playoffs. But as they begin their final regular-season series against the rival St. Louis Cardinals on Friday at Wrigley Field, the Cubs realize they need to be in the right mentality as they push for their third straight NL Central title.

After a 3-0 victory over the Pittsburgh Pirates on Thursday, the Cubs lowered their magic number to three to clinch the division title. More important, the win increased their lead over the idle second-place Milwaukee Brewers to one game in the Central.

While the Cubs' postseason berth has already been secured, they are hoping to hold off the surging Brewers for the title. That will make the next three games against the Cardinals critically important.

"I think these are all playoff games to get us ready for October," Cubs center fielder Albert Almora Jr. told reporters Thursday, according to the Chicago Tribune.

The Cubs will continue to play without shortstop Addison Russell. Major League Baseball extended his administrative leave through Sunday as Russell remains under investigation for alleged domestic violence against his ex-wife.

The Cubs have also been hampered by injuries, which makes finding a way to stick together for the next three days even more important.

"(It's) all hands on deck," first baseman Anthony Rizzo told reporters, according to the Tribune. "We got to figure out how to win."

Kyle Hendricks (13-11, 3.49 ERA) will start for the Cubs on Friday and will be in search of his third straight victory.

Hendricks has allowed just one earned run in three of his four starts in September and has at least worked into the seventh inning in each of his past two starts. He is 4-2 with a 3.49 ERA in 13 career starts against St. Louis.

While the Cubs have plenty at stake, the Cardinals still have plenty of incentive. After being swept by the Brewers, including a tough-to-swallow 2-1 loss Wednesday, St. Louis could still find its way into the wild-card picture if it can get back on track in Chicago.

But the Cardinals know what they're up against.

"In my mind, we have to win all three games -- that's all there is to it," Cardinals pitcher Adam Wainwright told reporters Wednesday, according to the team's official website.

"We had ourselves in a good spot and we just got beat three games by a good team over there and we did not make the pitches we needed to, make the plays we needed to, didn't hit the way we needed to, and that's a good way to lose a baseball game, lose a series and get swept against a good team. You've got to capitalize, and we had our chances, certainly."

Wainwright will look to snap the Cardinals' three-game skid when he takes the mound in Friday's series opener. Wainwright (2-3, 4.08) has allowed four earned runs in two of his three September starts and will attempt to get St. Louis started in the right direction against Chicago, against whom he has a 15-9 career record in 44 outings (35 starts) with a 3.94 ERA.


---
---