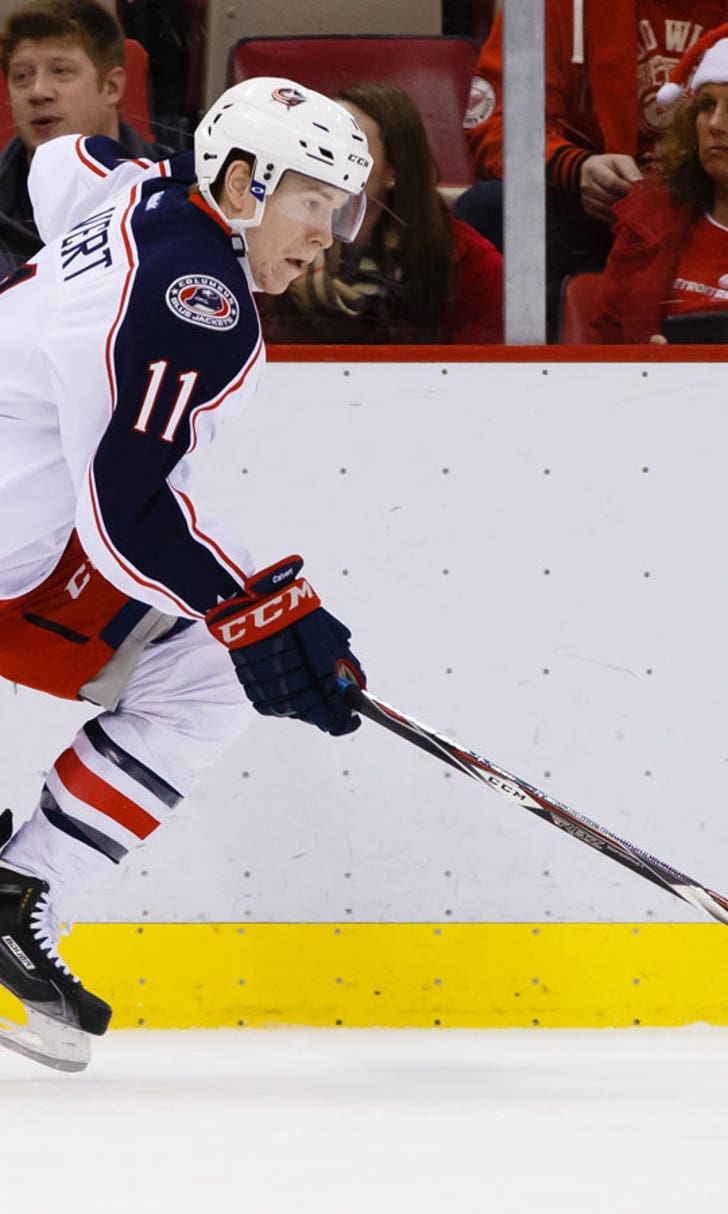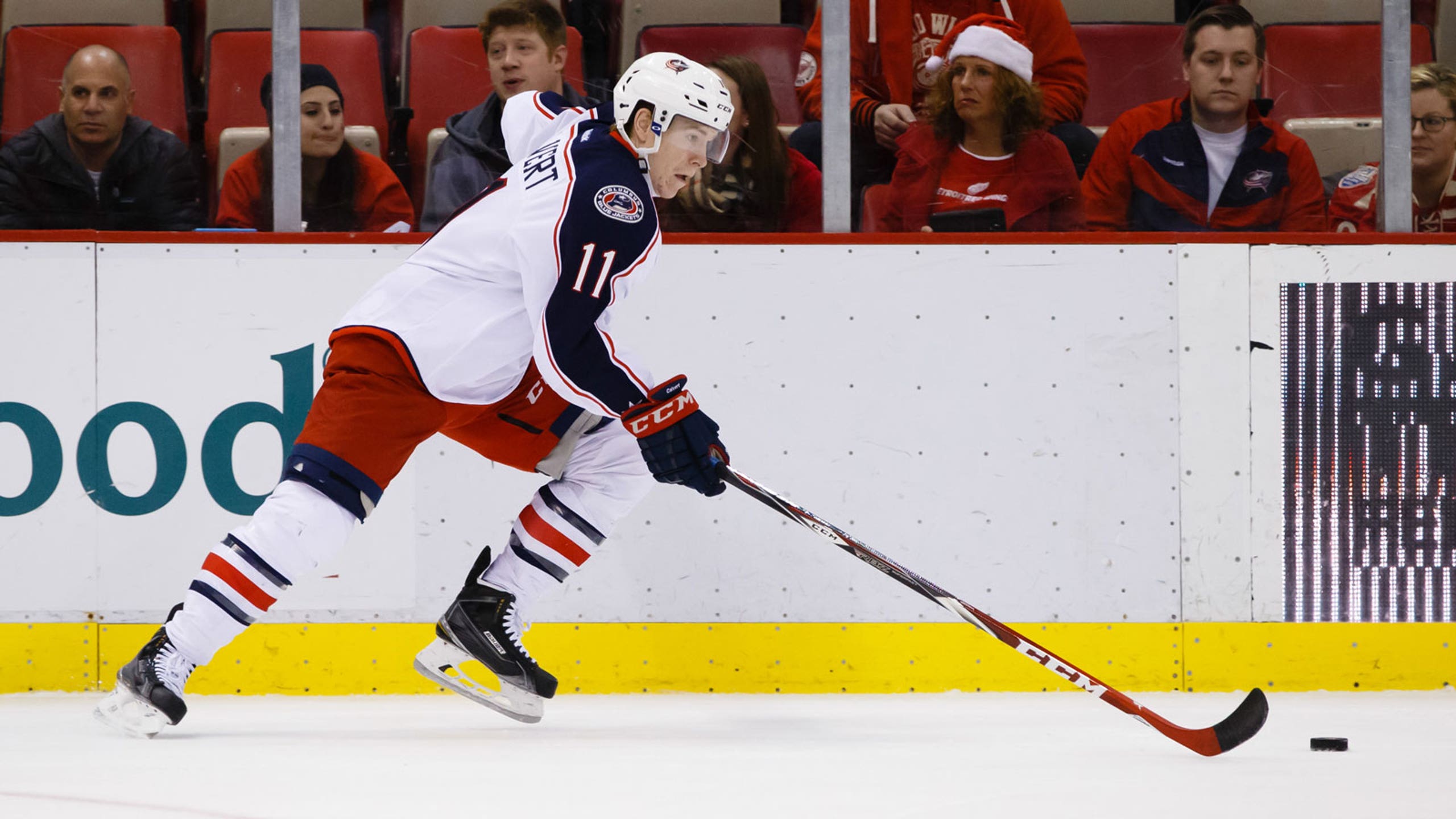 Calvert bringing signature energy as he returns to team
BY foxsports • February 10, 2015
Blue Jackets forward Matt Calvert has also been called "Matty Hustle." As he returns from a recent bout with illness that saw him miss two games and lose almost 10 pounds, his recent play has shown why that nickname is so appropriate.
A week ago, Calvert was so ill he could not travel back from a Florida road trip with the team. Last Friday against the St. Louis Blues, Calvert returned to the lineup as part of a fourth line combination with Mark Letestu and Jared Boll, and his play belied any sign of not feeling well.
Calvert had the sixth goal of the game and the 5-foot-11, 187-pound forward entered into a spar with St. Louis' 6-foot, 201 pound, Barrett Jackman.
"I felt pretty good," Calvert said. "I always try to contribute any way I can. I have a lot of fun playing with Letestu and Boll - we actually create quite a bit so it's been fun so far."
While Calvert admits his minutes were managed a bit in his first game back -- he saw 11:26 of ice time -- he got more play the following night when the Jackets faced Ottawa in the second half of a back-to-back. In the 4-1 win over the Senators, Calvert had seven shots on goal and earned another assist on the fourth goal scored by Letestu.
"I felt good," Calvert said. "I'm still a little light but energy-wise I was very surprised. Back-to-backs are tough as it is but I guess I was a bit fresh. My legs were there and I think the more I play the better I'll feel."
Calvert admitted to feeling a bit weak at the beginning of his first game back, but his performance coming back from illness was not a surprise for head coach Todd Richards.
"I expected that from him," Richards said. "Prior to his illness we've seen it. He was playing games while he wasn't feeling well and he was playing great and playing with speed and energy. I expected that and it's what he had that over the weekend."
Calvert's energetic play is a crucial part of the team the Blue Jackets want to be -- with four productive lines of offense. According to Dobber Sports Network, this season the Brandon native has most frequently been on a line with Boll and Letestu (18.5 percent of Calvert's total ice time). Serving as the fourth line, the combination has generated 12 scoring chances in the past three games.
"I think a big thing is having four lines that contribute," Calvert said. "When you come at a team with four lines and stay fresh like that, it's a huge benefit. I know a lot of teams roll three, [but] coach has been trusting us with our matchups later on in the game and it's been a lot of fun so far."
For Calvert, now the focus is on getting back to his normal weight and staying healthy. In his 41 games this season he's already on pace to eclipse his nine goal total from last season and if he can stay in game shape, he's on a 28-point pace for the year. Last season he was 9-15-24.
To recoup his usual form, Calvert says he's been resting as much as he can and laughs that he's been trying to put as much food in his body as he can.
"The game seems to take over even if you feel a little weak to start," Calvert said. "You put all those thoughts out of your mind and just go play hockey. It's not something that you want to go through (being sick) but coming back I feel fresh, ready to go."
While the Jackets have a hard fight if they want to make the postseason at all, having a healthy Matt Calvert is one element of the best way to try to get there.
Follow Alison on Twitter at @AlisonL
---
---