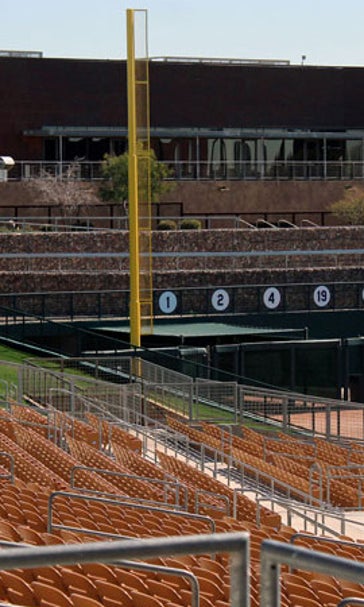 Cactus League stadium guide: Camelback Ranch
BY foxsports • February 24, 2016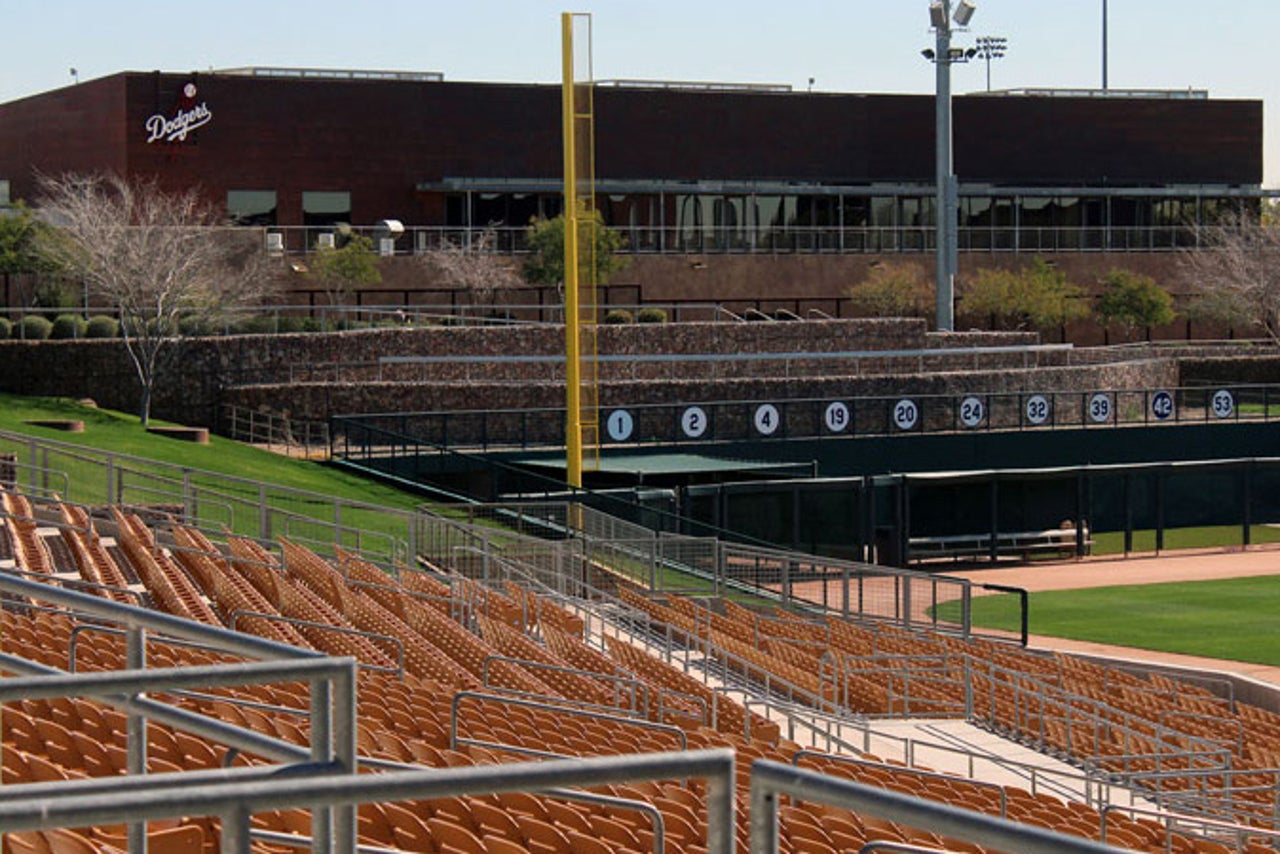 The temperatures are back in the 80s in the Valley of the Sun and with them, 15 major league teams have returned for spring training. Each of the 10 ballparks where they practice and play offer something special for fans who attend, from the delectable garlic fries imported from San Francisco to the opportunity to shag fly balls during batting practice. Cronkite News went from ballpark to ballpark and gathered a list of the must-sees and must-dos while in and around these Cactus League venues.
Teams: Los Angeles Dodgers, Chicago White Sox
Year opened: 2009
Feature: Camelback Ranch provides free parking for both teams. Also, save $3 by purchasing your tickets in advance.
Autographs: Fans can get autographs even on non-game days, right next to the practice fields (open from 9 a.m. to the end of workouts). If you are going to a game, get there early because you can head to your favorite team's dugout (White Sox on the first-base side and the Dodgers on the third-base side) to get an autograph.
Signature food: Montejo Patio is the place to be inside the ballpark. Enjoy a frozen margarita and stay cool on the shaded patio.
Don't miss this: Don't miss the two-acre lake system with a river. It serves two purposes: irrigation for the fields and a physical, natural barrier between the two teams practice facilities. Also, two of the practice fields are replicas of Dodger Stadium and U.S. Cellular Field with the exact dimensions.
Most expensive seat: For the Dodgers, buy a seat behind home plate for the Arizona Diamondbacks. Cost: $59. You can sit in the same seats at a White Sox game for $44 at certain games including the Indians (March 4), Padres (March 6), Diamondbacks (March 13) and Reds (March 26).
Cheapest seat: Grab a spot on the lawn or $9 against most teams ($14 for others).
Pregame hotspot: McFadden's Restaurant and Saloon, located in the Westgate Entertainment District, about three miles from the stadium, features pub food.
Postgame sports bar: The Shout House has that name for a reason. This hotspot will keep the rowdiness and atmosphere of the game going. Hob Nob is in Chandler, a good hike, but is known as the Chicago sports bar of the Valley. If you're a Chicagoan and are homesick, head that way.
Nearby attraction: If you just want a full day of sports, head over to Gila River Arena and catch a Coyotes game at night.
Feels like home: Camelback Ranch has a Tommy Lasorda bobblehead in the right field pavilion plaza. L.A. fans can also feel right at home with an 18-inch slice of pizza like the ones in Dodger Stadium. The Vienna Beef Chicago Dog is a hit with Chicagoans.
Camelback Ranch: 10710 W. Camelback Road, Phoenix 85037
McFadden's Restaurant and Saloon: 9425 W. Coyotes Blvd., Glendale 85305
The Shout House: 6770 N. Sunrise Blvd., Glendale 85305
Hob Nob: 7200 W. Chandler Blvd., Chandler 85226
Gila River Arena: 9400 W. Maryland Ave., Glendale 85305
---
---