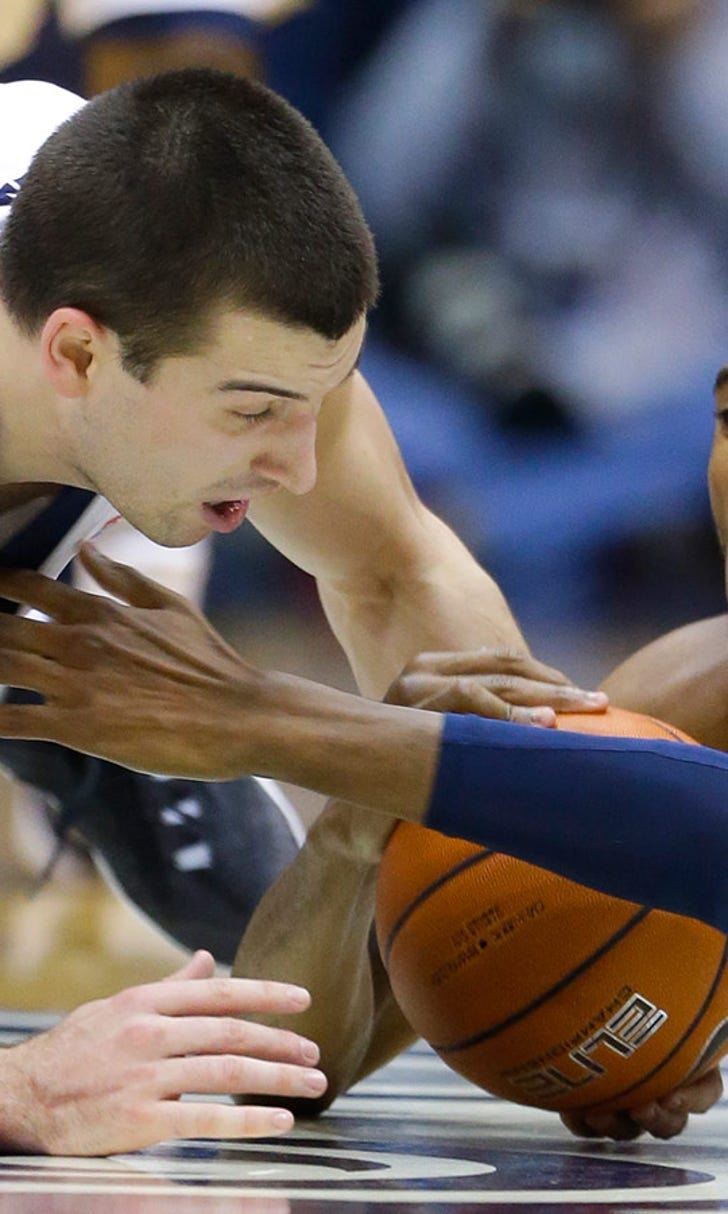 Butler posts season low in points in 60-55 loss to Villanova
BY foxsports • January 10, 2016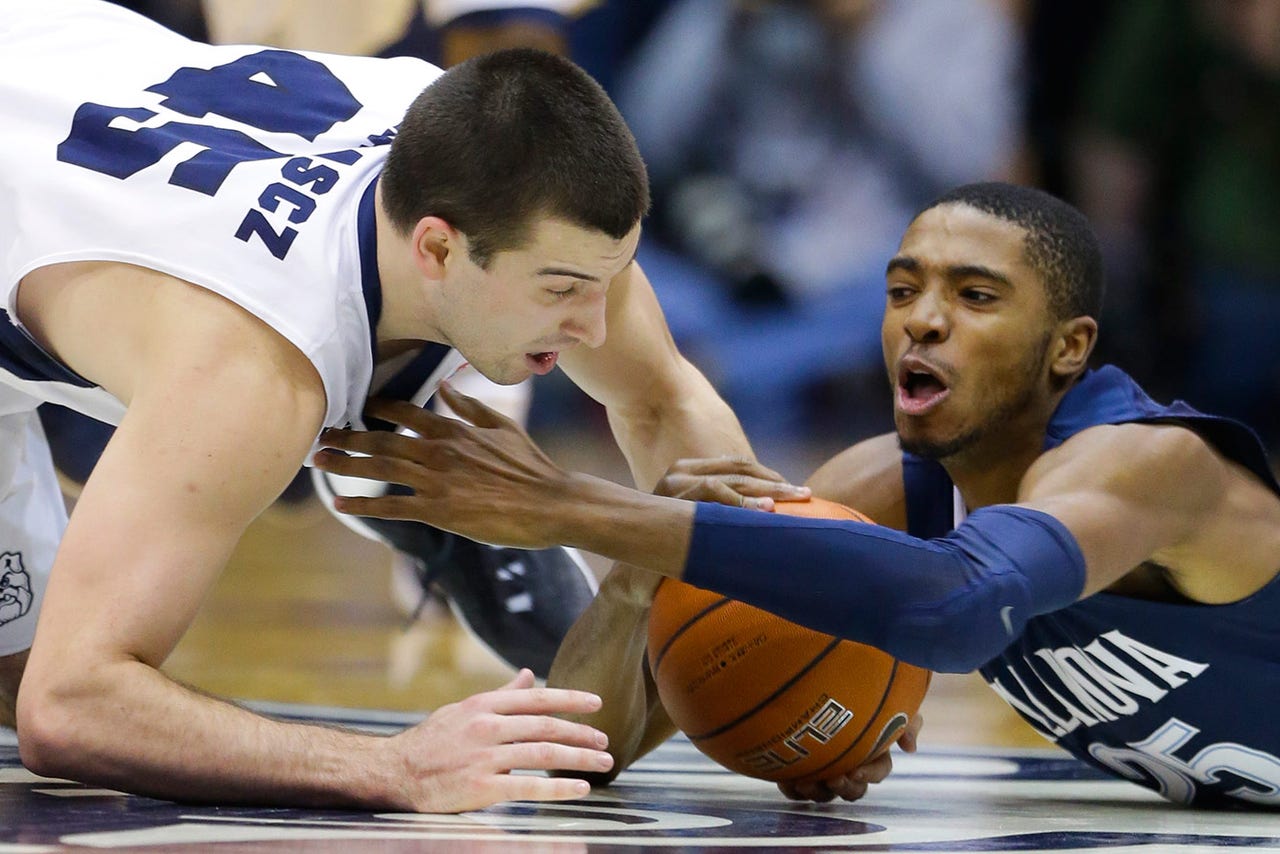 INDIANAPOLIS -- Roosevelt Jones, Kellen Dunham and coach Chris Holtmann stared straight into the cameras Sunday night and explained what they need to break out of this recent funk.
Just keep playing Butler basketball.
So after the 18th-ranked Bulldogs lost for the third time in Big East play, this time 60-55 to No. 11 Villanova, they sounded determined to get things turned around.
"We have had lapses to start the second halves. That's my fault," Jones said after scoring 20 points while playing with a sore left wrist that almost forced him to miss the game. "I am a leader, and I have to make sure we have better starts to the second half."
Of course, those three losses all came to top 15 teams and Jones is hardly the only to blame.
The Bulldogs (12-4, 1-3) made only 19 baskets and three 3-pointers against Villanova's stingy defense. Dunham, with 13 points, and Tyler Wideman, with 10, were the only other players in double figures.
What's wrong?
"I continue to be frustrated by our lack of ball movement," Holtmann said.
But on Sunday they got beat by something out of their control -- a little bit of defense and a lot of Josh Hart.
With most of their top big men in foul trouble, Ryan Arcidiacono struggling and No. 18 Butler still fighting, the Wildcats buckled down defensively and got the ball to Hart, who scored 22 points.
"This game came down to defense, which is at the core of each of these teams. I love it," coach Jay Wright said.
The Wildcats (14-2, 4-0) have won six straight and are the last unbeaten team in Big East play. Given the circumstances, this might have been their most impressive win, too.
Arcidiacono, last season's co-conference player of the year, went 1 of 9 from the field and missed all five of his 3-pointers in the first half but rallied the team early in the second half with a flurry of scoring plays, passes and defensive stops. It led to a 14-0 run that erased Butler's seven-point lead and put Villanova in control. He finished with 11 points and four assists.
Forward Daniel Ochefu was averaging 17.0 points and 11.7 rebounds in league play but logged only 19 minutes because of foul trouble. He had six points and five rebounds.
So Hart got a chance to shine -- and he did. He scored eight points in a challenging first half and the last eight in a 10-2 run that allowed Villanova to extend its 44-43 lead to 54-45 with 3:25 left.
Butler closed to within 58-55 in the final minute and had a chance to tie the score. But Jordan Gathers missed a 3 from the corner with 13 seconds left, and Ochefu made two free throws to seal it.
SMITH'S BATTLE
Outside Hinkle Fieldhouse, Butler fans woke up to tough news Sunday morning when Andrew Smith's wife, Samantha, posted a blog item telling the public that doctors had informed her that his "death was imminent." Smith has battled cancer for two years after playing on both of the Bulldogs' national runner-up teams. He is 25.
SHOOTING WOES
The defenses made it tough on everyone. Villanova made just 41.5 percent from the field and was 4 of 15 on 3s. Butler shot 34.5 percent from the field in the first half and was 9 of 24 in the second half while finishing 3 of 15 from 3-point range.
BOUNCING BACK
Despite the recent problems, Holtmann insisted this is not the time to lose confidence. "If something like this beats us down, we aren't ready to play in the Big East. We have to get a lot better," he said.
TIP-INS
Wildcats: The Wildcats won all six meetings in this series. ... The conference's top scoring defense (60.5 points per game) held the league's highest-scoring offense (86.5) to a season-low point total. ... The win gave Wright his 150th regular-season win in Big East.
Bulldogs: The Bulldogs fell to 7-2 at home, where they were averaging 94.8 points per game this season. ... Dunham went four games without making a 3 but has made 9 of his last 15. ... Butler fell to 4-1 in games decided by six or fewer points this season.
UP NEXT
Villanova hosts Marquette on Wednesday.
Butler hosts St. John's on Saturday.
---
---