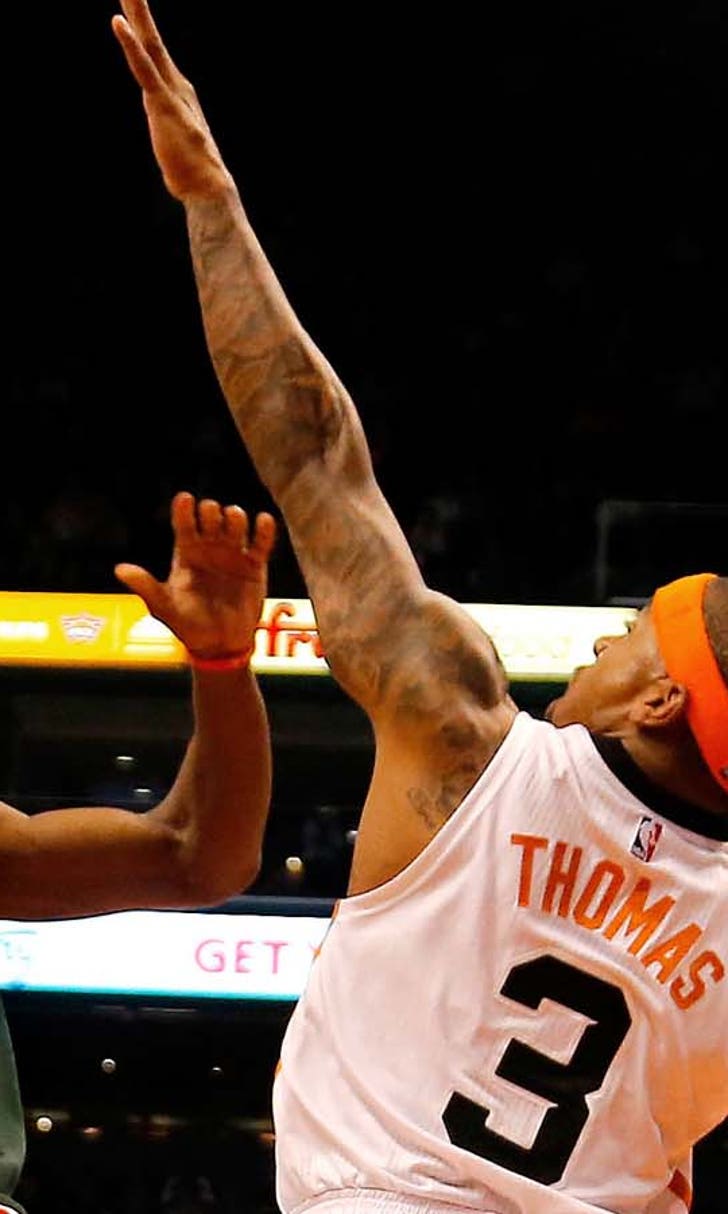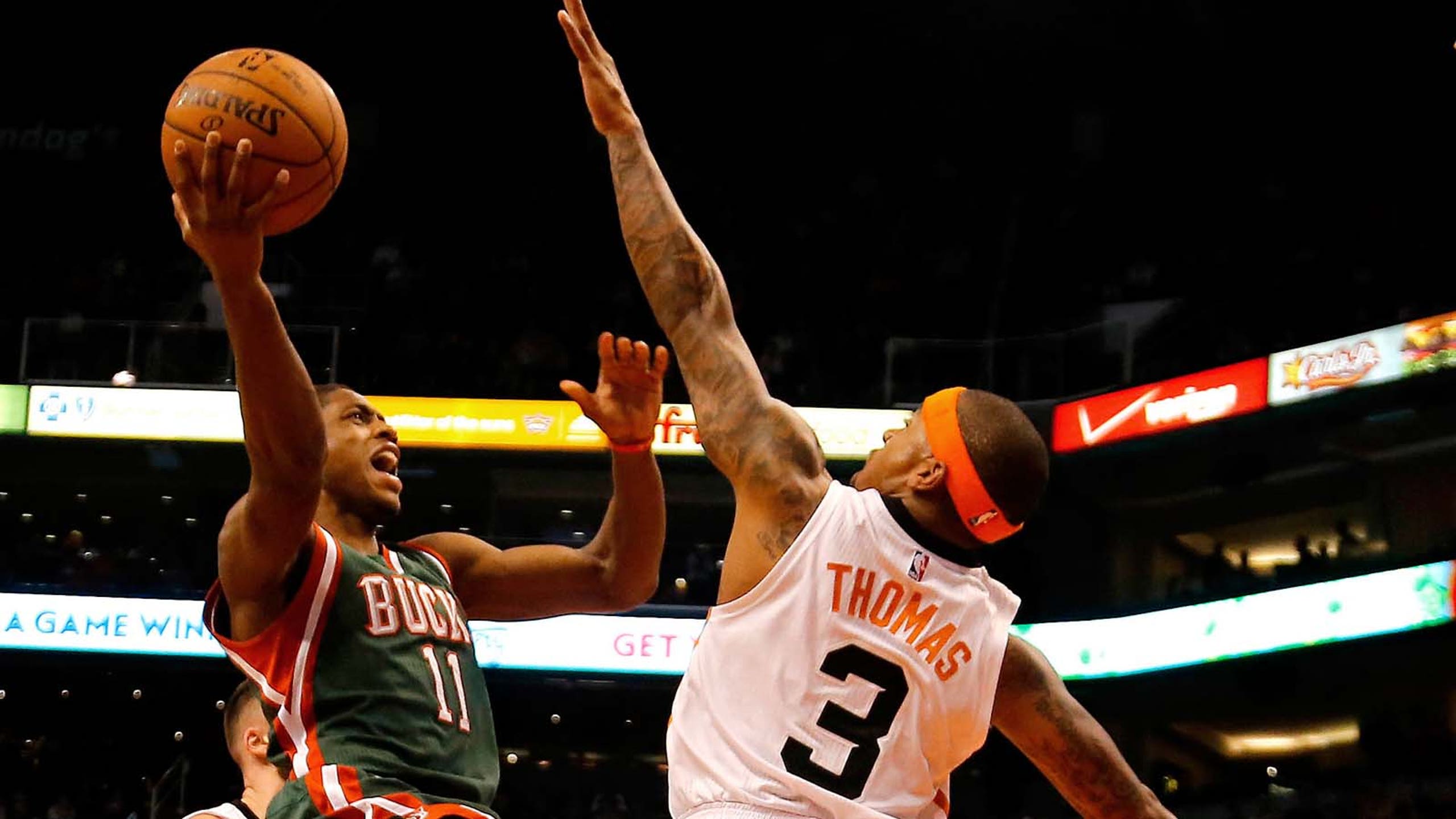 Bucks vs. Suns preview
BY foxsports • January 6, 2015
The Milwaukee Bucks have managed to stay competitive despite losing Jabari Parker to a season-ending injury in a wild win over the Phoenix Suns three weeks ago.
The Suns have proven nearly unbeatable since that defeat, and they'll try to stay hot when they visit the Bucks on Tuesday night.
Milwaukee improved to 8-39 in the series since March 1991 after squeaking out a back-and-forth 96-94 victory at Phoenix on Dec. 15. Khris Middleton's buzzer-beating 3-pointer hit the backboard and hung on the rim before going in, providing a memorable finish to a game that featured six lead changes in the final 42 seconds.
That victory, however, was costly as Parker went down with what turned out to be a torn ACL early in the second half. The second overall pick in June's draft was averaging 12.3 points to rank second on the team.
The Bucks have split 10 games without the former Duke star, but they've won four of the last six while holding opponents to an average of 86.2 points. Milwaukee (18-17) came out with another strong showing in Sunday's 95-82 victory at New York to move three wins past last season's total.
Giannis Antetokounmpo and Zaza Pachulia combined for 32 points and 26 rebounds as the Bucks held a 14-7 edge on the offensive glass.
"We play hard and we're a team not built on one guy," coach Jason Kidd said. "We're built on everybody doing their job and understanding their role and doing it as hard as they can."
While last month's loss to Milwaukee extended the Suns' skid to a season-worst six, they've since won eight of 10 while averaging 114.6 points. Phoenix (20-16) posted its second-highest scoring total of the season in Sunday's 125-109 win over Atlantic Division-leading Toronto.
"They had their foot on the gas the whole game," coach Jeff Hornacek said of his team. "If they play like that, they're going to win a ton of games."
Eric Bledsoe scored 20 points to lead seven players in double figures as the Suns shot 53.9 percent. Phoenix outscored the Raptors 64-48 in the paint and 34-16 in transition, improving to 10-1 when they have at least 23 fast-break points.
"I think that was the most complete game that we've had this season," said Goran Dragic, averaging 19.4 points over the last seven games. "We were focused from the first minute to the last minute of the game, offense and defense."
Dragic, who was held out Dec. 15 with a minor back injury, is averaging 23.7 points on 60.0 percent shooting in his last three visits to Milwaukee. The Suns are 17-6 there since 1991-92.
Isaiah Thomas is averaging 25.0 points on 58.5 percent shooting over a three-game stretch against the Bucks. Phoenix is 8-0 when he scores more than 20.
The Suns have won seven of eight road games against the Eastern Conference this season and five in a row overall.
While the Bucks have posted four consecutive road victories, they've averaged just 92.3 points during a season-worst three-game home losing streak. No team has played fewer games on its own court than Milwaukee (7-7).
Brandon Knight leads the Bucks with 18.0 points per game, and is averaging 23.0 over the last three in the series.
Pachulia has averaged 12.8 points and 10.5 rebounds while starting the last six games, up from his season marks of 7.6 and 6.1.
---