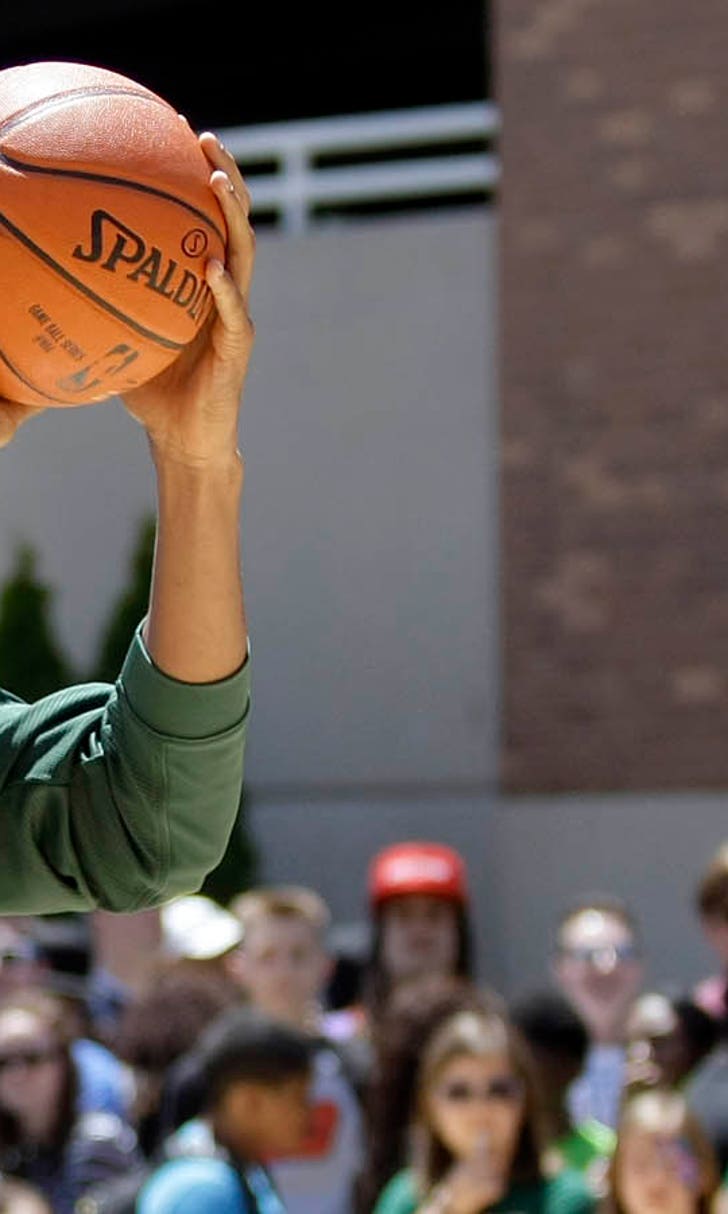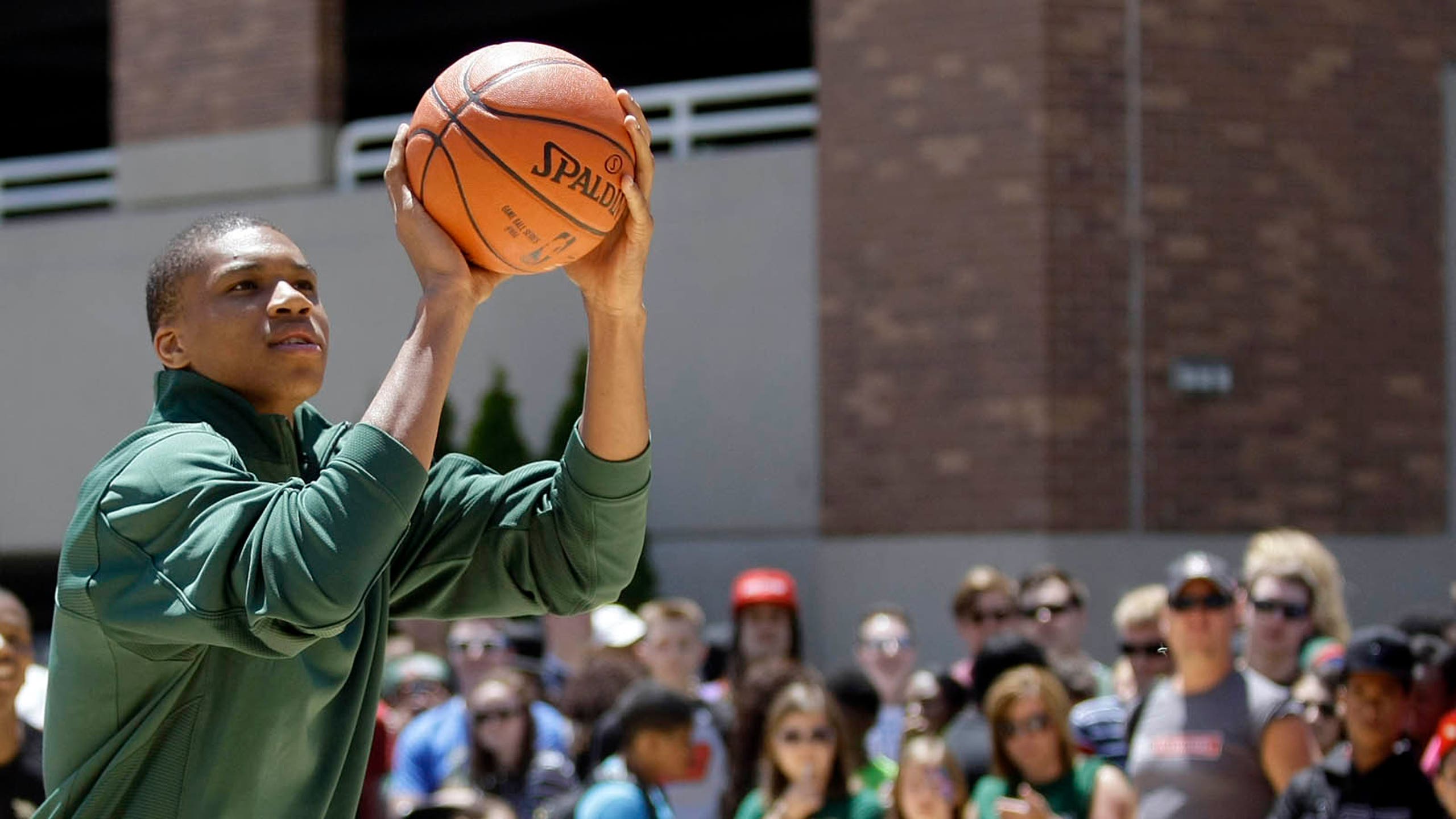 Bucks' Antetokounmpo embracing all elements of Africa trip
BY foxsports • July 31, 2015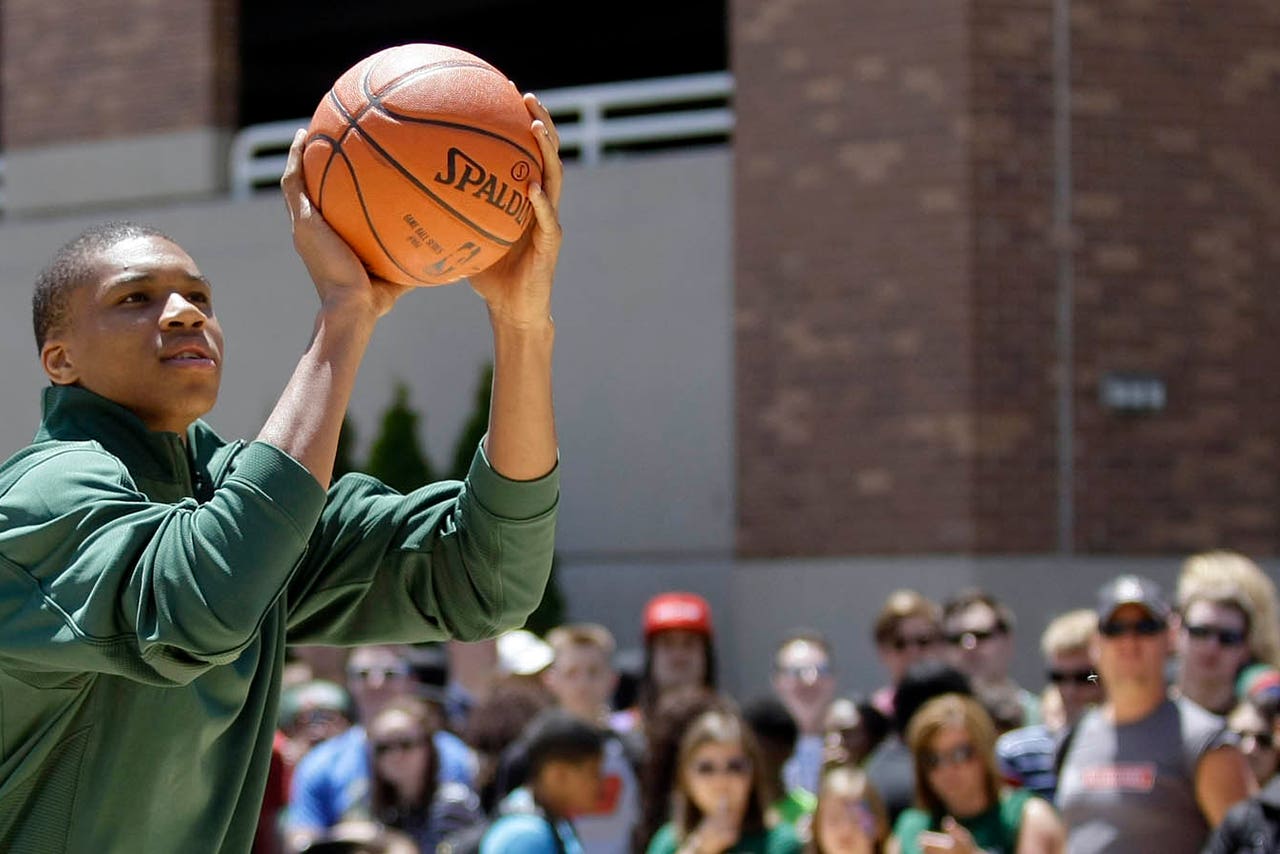 Giannis Antetokounmpo is taking his game global.
The Milwaukee Bucks' rising star is set to take part in Saturday's NBA Africa Game, which will serve as the culmination of the NBA's Basketball without Borders Africa event. The much-anticipated contest will feature Team Africa taking on Team World at a sold-out Ellis Park Arena in Johannesburg, South Africa.
Antetokoumpo, whose parents are Nigerian, will be part of the Team Africa squad.
"So far it's fun," said the exuberant Antetokounmpo -- who has been at the event since early in the week -- speaking on a Thursday teleconference.
"It means a lot," Antetokounmpo added, "because I can see how excited the people are here."
Antetokounmpo, who has four brothers, has been surrounded by family members this week. In recent days, the Bucks' 6-foot-11 forward has attended the Basketball Without Borders camp and heard all about a safari family members went on.
The trip to Africa has been a valuable learning experience for the 20-year-old Antetokounmpo, who, although of Nigerian descent, is a native of Athens, Greece. Time spent with family members this week has been invaluable.
"I can see the smiles on their faces and it makes me happy," Giannis noted.
The Bucks standout takes tutoring youngsters in Johannesburg seriously, as well.
"They ask questions and I try to give them tips," said Antetokounmpo, fresh off a season in which he averaged 12.7 points and 6.7 rebounds per game, helping guide Milwaukee to the postseason.
"For the most part," he added, "it's about work ethic. . . . You've got to be smart in school. And, when you play basketball, just have fun."
Antetokounmpo has every intention of doing that on Saturday, when he'll be surrounded by a ton of talent in Ellis Park Arena. Team Africa, comprised of players who were either born on that continent or are second-generation Africans, will feature the likes of Miami Heat star Luol Deng. The squad will also be coached by the San Antonio Spurs' accomplished Gregg Popovich -- a fact that wasn't lost on Antetokounmpo.
"I'm looking forward to that," said the former 2013 first-round draft pick. "Popovich is one of the greatest coaches ever. Even though this is not a real game, I'm trying to listen to every word he says, learn, and get better.
"This is an opportunity for me to represent my parents, too," he later added. "So I'm really excited for it."
By the sound of it, the NBA contingent in Africa is taking this week quite seriously. Not only are players like Antetokounmpo able to lend a helping hand this week in Johannesburg, but they're also able to market their game on a wider scale. They've already gotten indications of how grand the game's popularity is, considering players like Los Angeles Clippers star Chris Paul have often been recognized this week.
"I cannot wait to contribute to the growth of the game, on and off the court," noted Paul, who will captain a Team World squad that also features the likes of Chicago Bulls big man Pau Gasol.
The excursion to Africa is just part of Antetokounmpo's loaded itinerary in the coming weeks.
"I'm not going to get a break," the athletic swing man said recently. "After Africa, I'm going to the (Greek) National team, and after my national team, I have to come back to the Bucks. . ."
It'll be a whirlwind stretch for Antetokounmpo, but he sounds re-energized this offseason, following the Bucks' acquisitions of some big names, like free-agent big man Greg Monroe.
And, his current trip to Johannesburg has been eye-opening, to say the least.
The "NBA is getting more global, year by year," said Antetokounmpo. "It'd be great if the NBA continued doing things like this in Africa.
"It's really beautiful," the Bucks star concluded, "and I hope people come and visit more and more in Africa."
Follow Kelly Beaton on Twitter
---
---