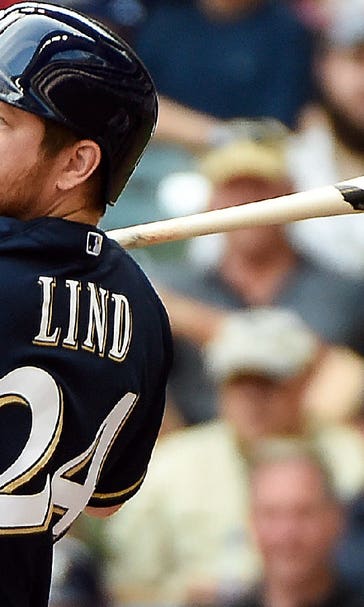 Brewers offseason primer
October 29, 2015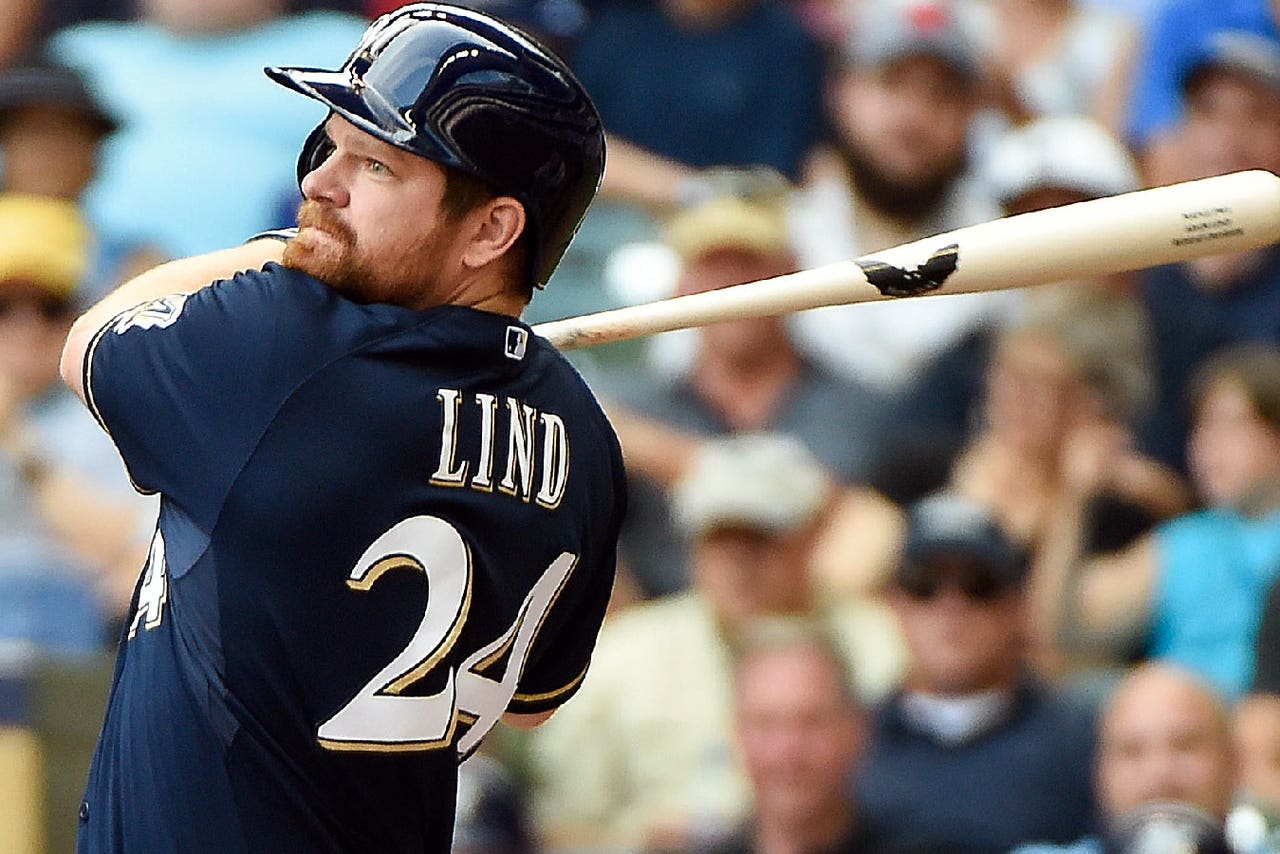 The Milwaukee Brewers have, not surprisingly for a team which won just 64 games in 2015, a lot of question marks heading into next season.
New general manager David Stearns has indicated he wants to rebuild through the farm system, not free agency, although trades certainly could help fill gaps as well. As a newcomer, he has no ties to any longtime members of the team.
Once the World Series ends, free agency begins five days later. Here's a position-by-position look at where the Brewers stand this offseason:
Catcher
Jonathan Lucroy, when healthy, is a part of the solution. However, he wasn't healthy in 2015 and had a subpar season. His contract is very team-friendly (due $4 million in 2016 and $5.25 million in 2017) -- which means he might be worth a lot in a trade, but his lack of production last year might hurt. He is also a fan favorite, so if Stearns decides to deal him, the payoff better get people excited. And here's the other part of the Brewers deal: without Lucroy -- who will be 30 in June -- there really is no one else ready to take over. Juan Centeno is on the 40-man roster, but he has four career home runs in over 1,400 minor-league at-bats. Unless a young catcher comes back in a trade, is it worth it?
First base
Adam Lind is certainly no lock to return as he has a club option for 2016. However, his salary would be $8 million, not too bad for a starting first baseman. On the flip side, he's pretty much a platoon player as he had a slash line of just 221/277/298 vs. lefties last season (compared to 291/380/503 vs. righties). Also, if the Brewers don't want him back, his buyout is only $500,000. If Milwaukee keeps Lucroy, perhaps a platoon works out here, which would also save Lucroy's legs. Either way, a right-handed first baseman would be needed.
Second base
Scooter Gennett's batting average, on-base percentage and slugging percentage have gone down each year since entering the league in 2013. Still he did hit .264 last season in 114 games. The Brewers can afford to hope for a rebound, but Gennett, even more so than Lind, is a platoon player. For his career his slash line against lefties is a putrid 124/147/150 (114/139/171 in 2015). Perhaps one of the many shortstops in the system could be used as a platoon partner.
Shortstop
To say there is a potential logjam at this position would be an understatement. Jean Segura, who is arbitration eligible, has been the starter the past couple of years, but the Brewers also have youngsters Orlando Arcia, possibly the top prospect in the system, and Yaidel Rivera as well as switch-hitting Luis Sardinas. This is a good problem to have as one could, as mentioned above, be used at second base. Another could be used as trade bait. Bottom line though is Arcia, who just turned 21 in August and had a slash line of 307/347/453 with 25 steals for Double-A Biloxi last year, is the future.
Third base
Aramis Ramirez was dealt at the trading deadline and the Brewers never really got a handle at who could be their full-time third baseman. Among those who played third were Hernan Perez (72 games/46 starts), Elian Herrera (47-32), Hector Gomez (12-4), Luis Jimenez (7/2), Sardinas (3/3) and Jason Rogers (3/1). Matt Dominguez, who was picked up from the Astros off waivers and maybe could have been a fill-in, was waived in September and now is in the Blue Jays organization. If you're looking for a stopgap in free agency, well, there's David Freese and Sean Rodriguez, the latter of whom might be a better fit payroll-wise. It will be interesting to see what Stearns and the Brewers can come up with here.
Outfield
Can Domingo Santana play center field on an everyday basis? That might be the biggest question heading into the offseason for this unit. Khris Davis and Ryan Braun appear to be set in left and right field -- of course, pending Stearns' evaluations -- which leaves the power-hitting (and strikeout-prone) Santana without a position other than center. If not Santana, then who? Brett Phillips, acquired from Houston (where Stearns used to work) is likely a year away, or at least probably not Opening Day material. Youngsters Tyrone Taylor, Michael Reed and Kyle Wren also could be options, although of those, only Reed is currently on the 40-man roster. A free agent like Rajai Davis or Chris Young could be a nice stopgap (and eventually perhaps trade material).
Starting rotation
How many kids will be in the 2016 rotation? There is no shortage. Zach Davies, Josh Hader, Adrian Houser, Jorge Lopez and Tyler Wagner are all possibilities (and, of course, could also be used in the bullpen). Add that to Jimmy Nelson, Taylor Jungmann and Wily Peralta (who is arbitration-eligible) and there are a lot of choices. And, oh yeah, Matt Garza will be on the team in some fashion as well. Having too many arms, though, is never a problem.
Bullpen
How much does a rebuilding team need a closer? We'll find out what Stearns thinks this offseason. Francisco Rodriguez is Milwaukee's 9th-inning reliever and scheduled to make $7.5 million in 2016. Beyond K-Rod, the Brewers have a lot of potential relievers on the 40-man roster. In addition to the above young starters, there's Yhonathan Barrios, Michael Blazek, Tyler Cravy, David Goforth, Junior Guerra, Jeremy Jeffress, Cesar Jimenez (arbitration eligible and could be non-tendered), Ariel Pena, Will Smith (Super 2 eligible) and Tyler Thornburg. There's not a lot of lefties on that list -- just Jimenez and Smith -- so look for Milwaukee to bring in a veteran, low-cost free agent (perhaps someone who will be non-tendered), someone like a Brian Duensing, Eric O'Flaherty or Tony Sipp, the latter of whom pitched for the Astros so Stearns would know him well.
Follow Dave Heller on Twitter
---
---