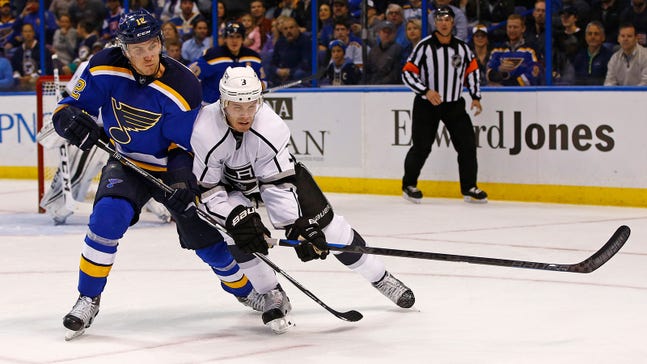 Blues need to figure out how to score on the power play
Published
Nov. 4, 2015 10:50 a.m. ET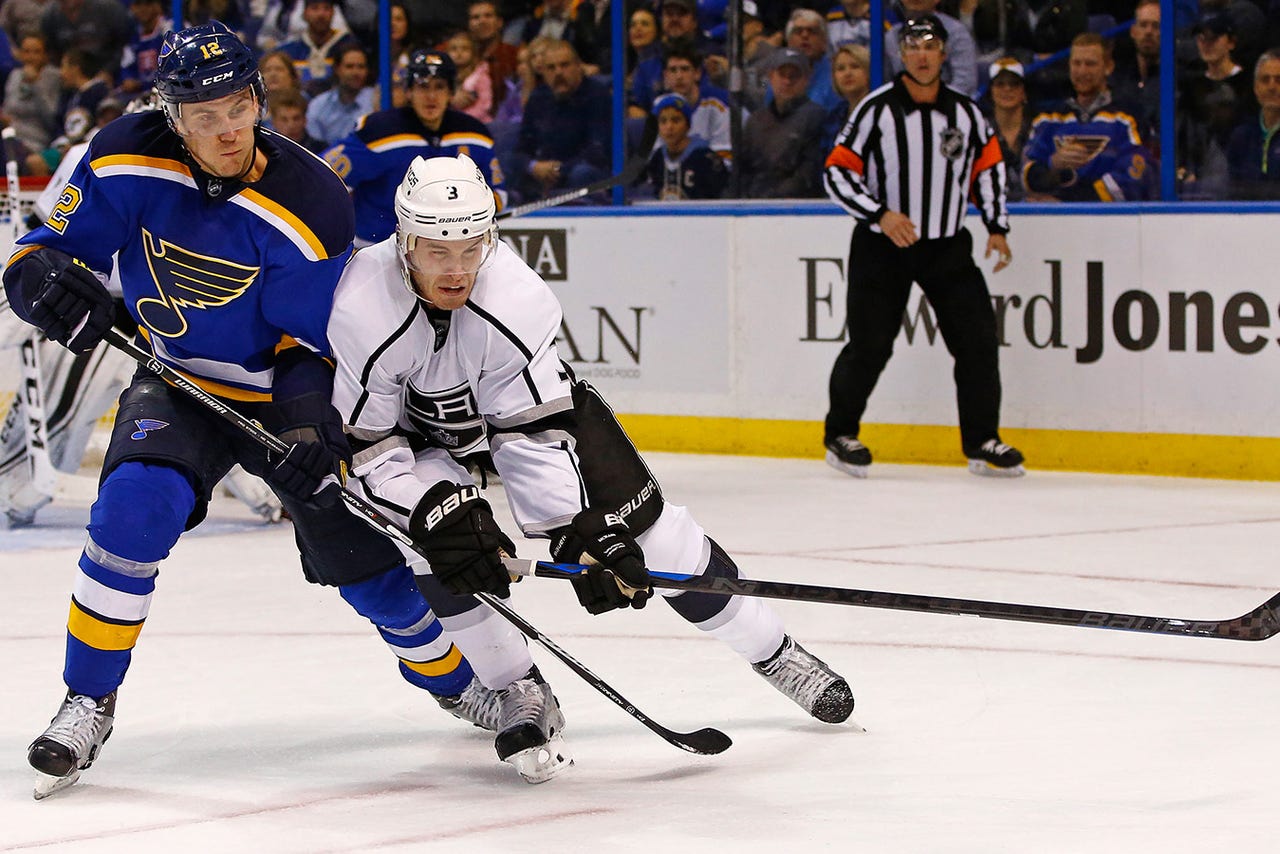 The Chicago Blackhawks have been much better at home than on the road. That's something the St. Louis Blues are all too familiar with.
The Blackhawks look to extend their home winning streak to seven games Wednesday night when these Central Division rivals meet for the first time this season.
Chicago (7-5-0) followed the raising of its latest Stanley Cup banner by losing 3-2 to the New York Rangers on Oct. 7. The Blackhawks haven't lost at the United Center since, outscoring opponents 17-6 during seven straight victories.
Their current streak includes a 9-3 scoring edge after the second period, including three unanswered goals in Monday's 4-2 win over Los Angeles.
"Going into the third down a goal, I think that's a big confidence boost for us, knowing we can come back, we can score goals," said Patrick Kane, who had one goal and one assist in the final 20 minutes. "We've been struggling to score 5-on-5 and we had three.
"That's a big step in the right direction. Hopefully, it gives us some confidence."
Hosting St. Louis (8-3-1) should give the Blackhawks plenty of confidence. They're 14-1-2 in their last 17 matchups in Chicago, including playoffs. However, the most recent matchup there resulted in a 2-1 loss April 5.
Kane, who missed that meeting with a broken clavicle, has 29 points in 24 overall home meetings with the Blues, including six in the last three. He's collected 12 of his 16 points this season at home, recording at least one in each of the seven games.
Kane has four goals and six assists during a seven-game overall point streak.
St. Louis is opening a four-game road trip after concluding a 3-1-1 homestand with a 3-0 loss to the Kings on Tuesday.
The power play again was an issue for the Blues, who went scoreless on four opportunities and have come up empty on 21 attempts over the past six games. That unit is operating at a 9.5 percent success rate (four for 42) to rank 29th in the league.
Reversing that trend will be difficult since the Blackhawks have killed off 16 of 17 opposing power plays at home.
"I've been here for 10 years and it's no secret; it's shots, traffic, rebounds and dirty goals," captain David Backes said. "I just think we're looking a little too pretty, and we gotta get back to hammering the puck, finding some rebounds, taking the goalie's eyes away."
Backes had a power-play goal at Chicago on April 5, but he has three goals and one assist in his last 11 games there. He's also off to a slow start to this season with two goals and two assists.
Vladimir Tarasenko leads the team with six goals, but he's scored only once on 24 shots and is a minus-4 in the past five games. He returned Tuesday after sitting out Saturday's win over Minnesota with a lower-body injury.
Brian Elliott is expected to start in net after Jake Allen made 31 saves Tuesday. Elliott is 4-0-1 with a 2.18 goals-against average this season, and 1-3-1 with a 2.54 GAA in five career starts at Chicago.
He won't have to deal with Marian Hossa, who is out for a second straight game with a lower-body injury.
---
---