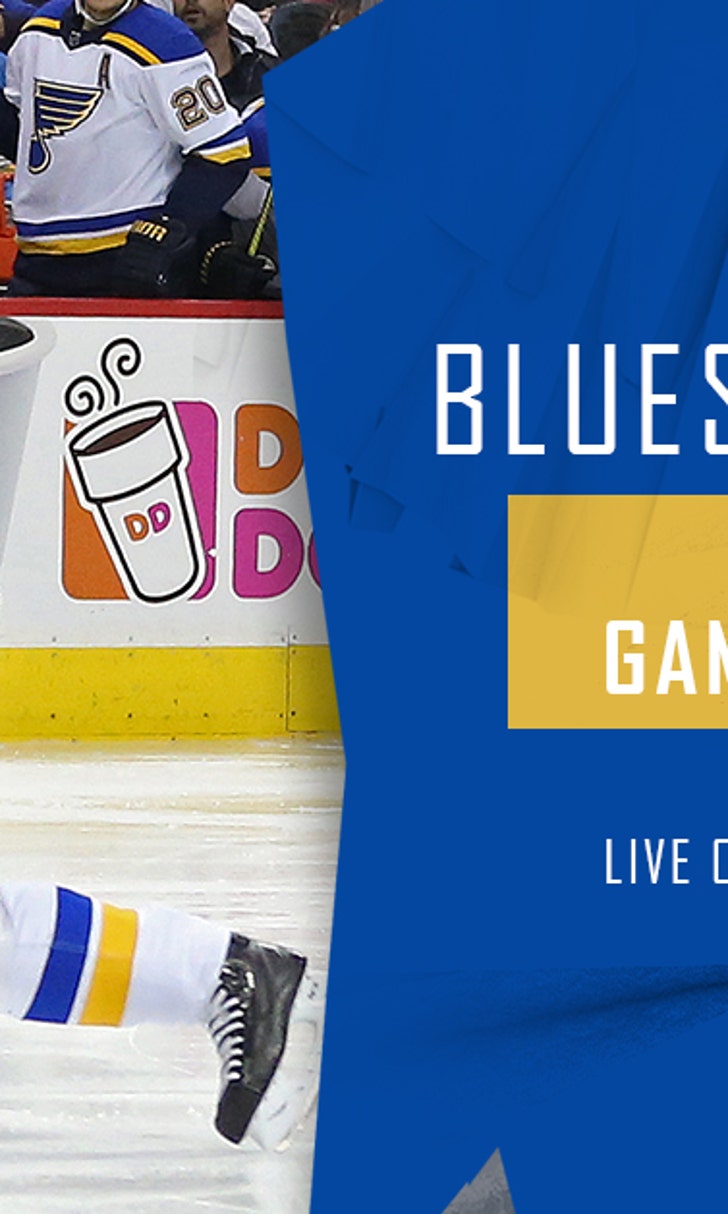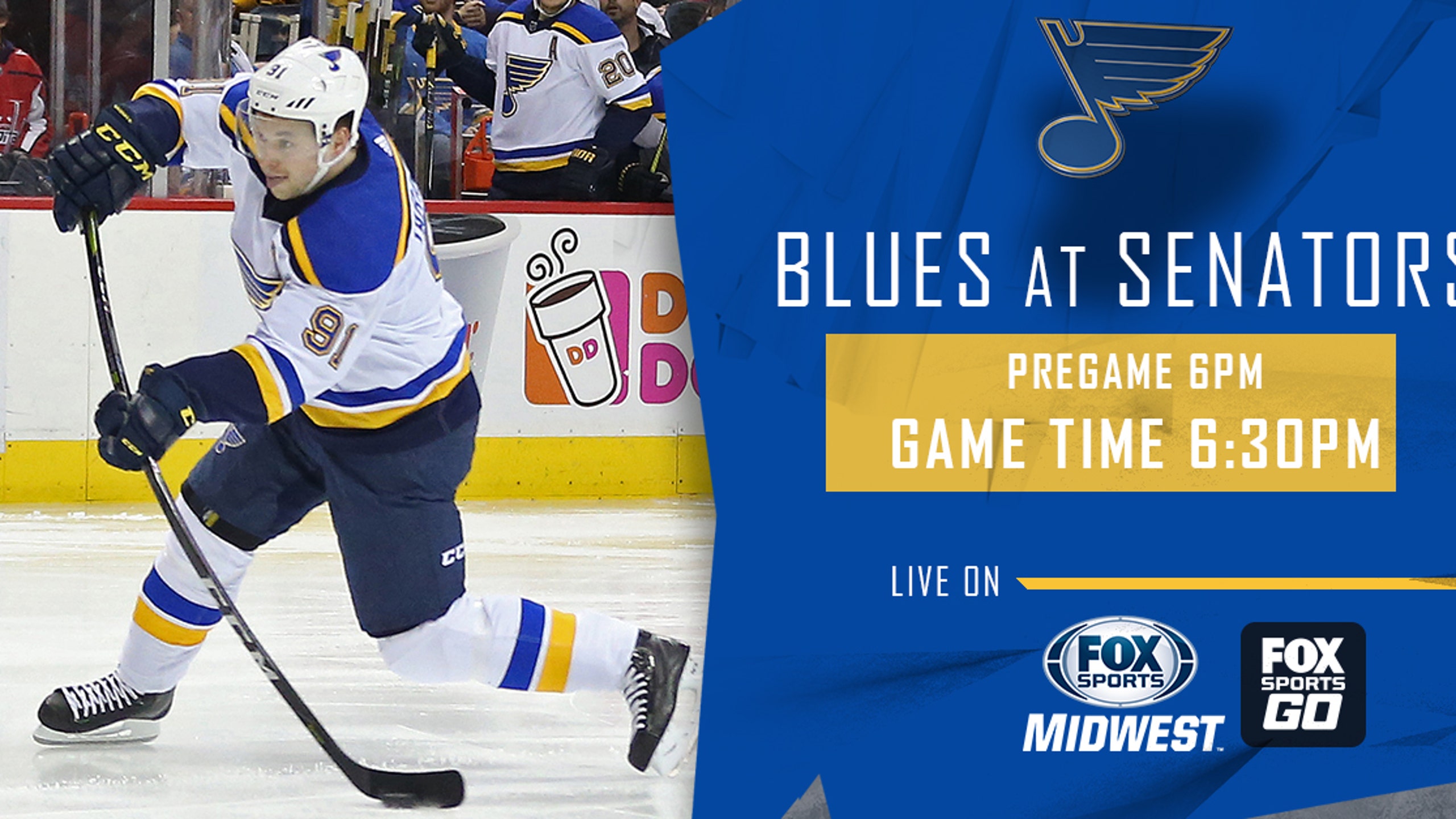 Blues face Senators team trying to avoid shakeup before trade deadline
January 18, 2018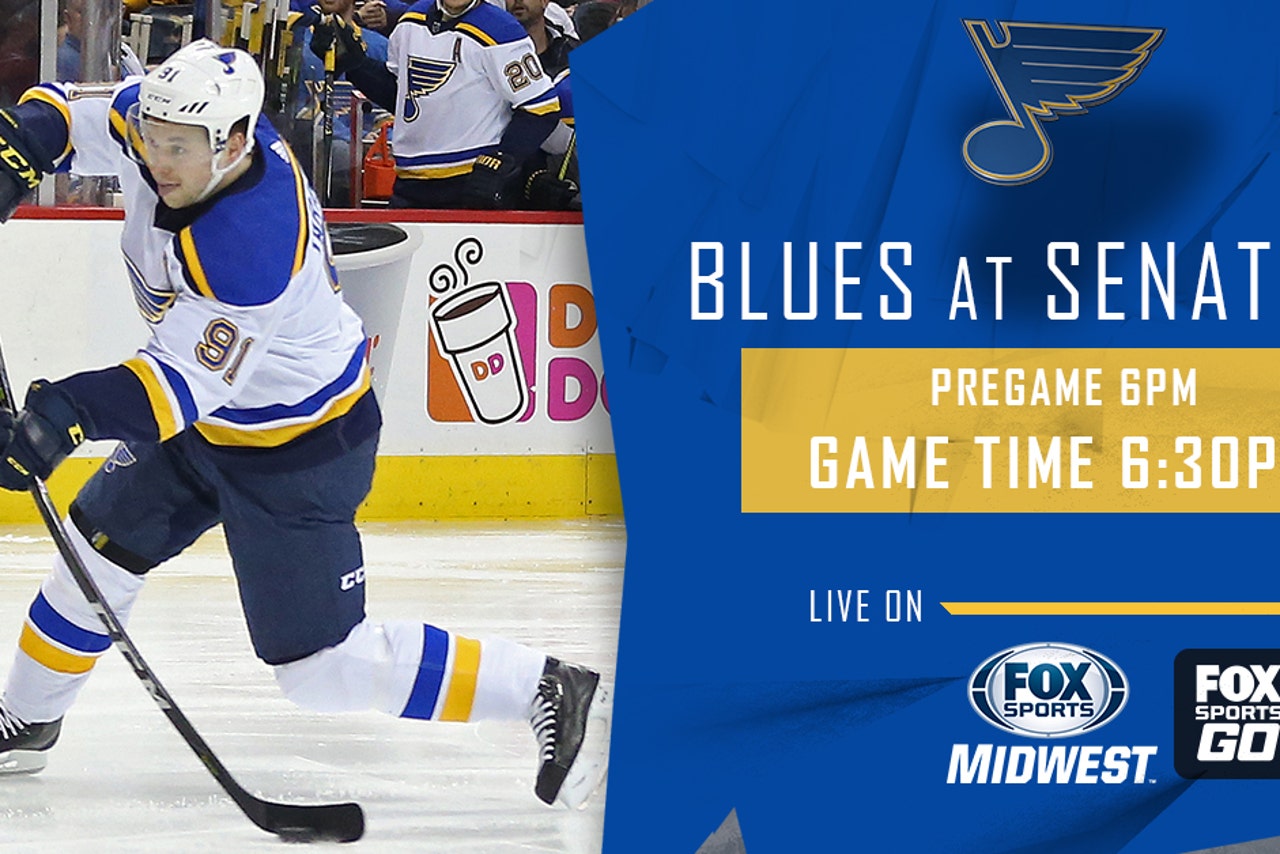 OTTAWA -- A week off helped the Ottawa Senators get back to health, but their playoff hopes remain on life support with the St. Louis Blues coming to town.

The Senators need to go on a run unlike any they've had to avoid a shakeup before the trade deadline, and they need to start with Thursday's game against the Blues at Canadian Tire Centre.

Even that might not get them into the playoffs, but it would at least show general manager Pierre Dorion there's reason to keep the band together.

The Senators (15-18-9) showed some fighting spirit before the break, winning three of five games and claiming seven of a possible 10 points. They also started getting some offense from Matt Duchene, who scored three goals and three assists in the past four games to match his production in the first 24 games after being acquired from Colorado.

But they're still 15 points behind the Toronto Maple Leafs for the third spot in the Atlantic Division, with a slightly smaller gap -- but more teams to pass -- to get to the final wild-card spot.

"Guys are generally really, really excited to get back this time," winger Mark Stone said after Wednesday night's practice. "We were playing some good hockey going into the break, so compared to the Christmas break, guys are a lot more excited about how we're playing.

"We can't give up now. We still have half the year to make up for it, so we have to keep things simple game by game and day by day. And we got better (Wednesday) at practice."



While the Senators will likely still be without center Jean-Gabriel Pageau, they are expected to have winger Bobby Ryan, center Nate Thompson and defenseman Mark Borowiecki back for Thursday's game.

Borowiecki, the team's most physical blue liner, hasn't played since suffering a concussion Nov. 19.

"I would love to (get a hit early), try to set a bit of energy in this building, but when you chase it, that's when things don't go your way," he said. "You have to find your spot. It's just a matter of making sure you're in the right places and being able to make those hits if they do come."

Each game is big for the Blues (27-17-3) these days. They are two points out of the top spot in the Central Division, but also two up on the Dallas Stars in the race for third.

It appears Vince Dunn has kept hold of a spot on the blue line after playing a strong game and scoring the winning goal in a 2-1 overtime victory over the Toronto Maple Leafs on Tuesday.

The Blues could also stick with goalie Carter Hutton, who made 30 saves to snap the team out of a three-game losing streak. Hutton has spent most of the season as the Blues' backup but has been the team's starter for most of the new year with Jake Allen struggling.

"I thought (Hutton) did a heck of a job," coach Mike Yeo told the St. Louis Post-Dispatch on Wednesday. "I don't know that he was tested a lot early. Obviously, the big moment for me was when they scored (a short-handed goal), I thought he made two, three really good saves. It could've been 2-0, 3-0 there right off the hop. And that was when he played his best and that gave us a chance to tie the game."

The Senators need some strong goaltending of their own as starter Craig Anderson has struggled through the first half of the season with a 12-13-5 record to go along with a 3.22 goals-against average and a .899 save percentage.


---
---